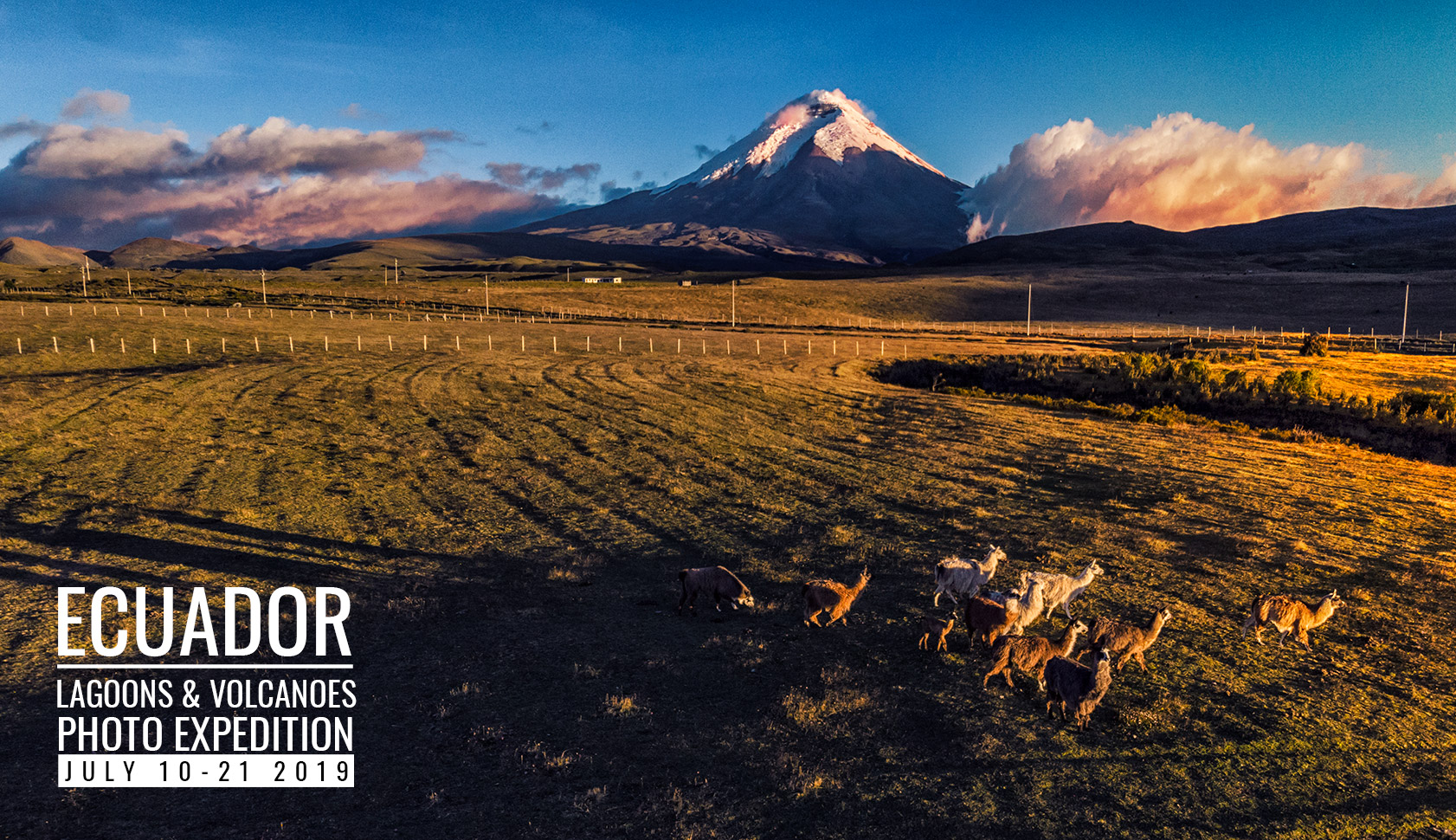 Join us from 10th to 21st July 2019 for a never-done-before photo-adventure across the stunning lagoons, lakes and volcanoes of the Ecuadorian Andes

______________________________

-Limited to 12 participants-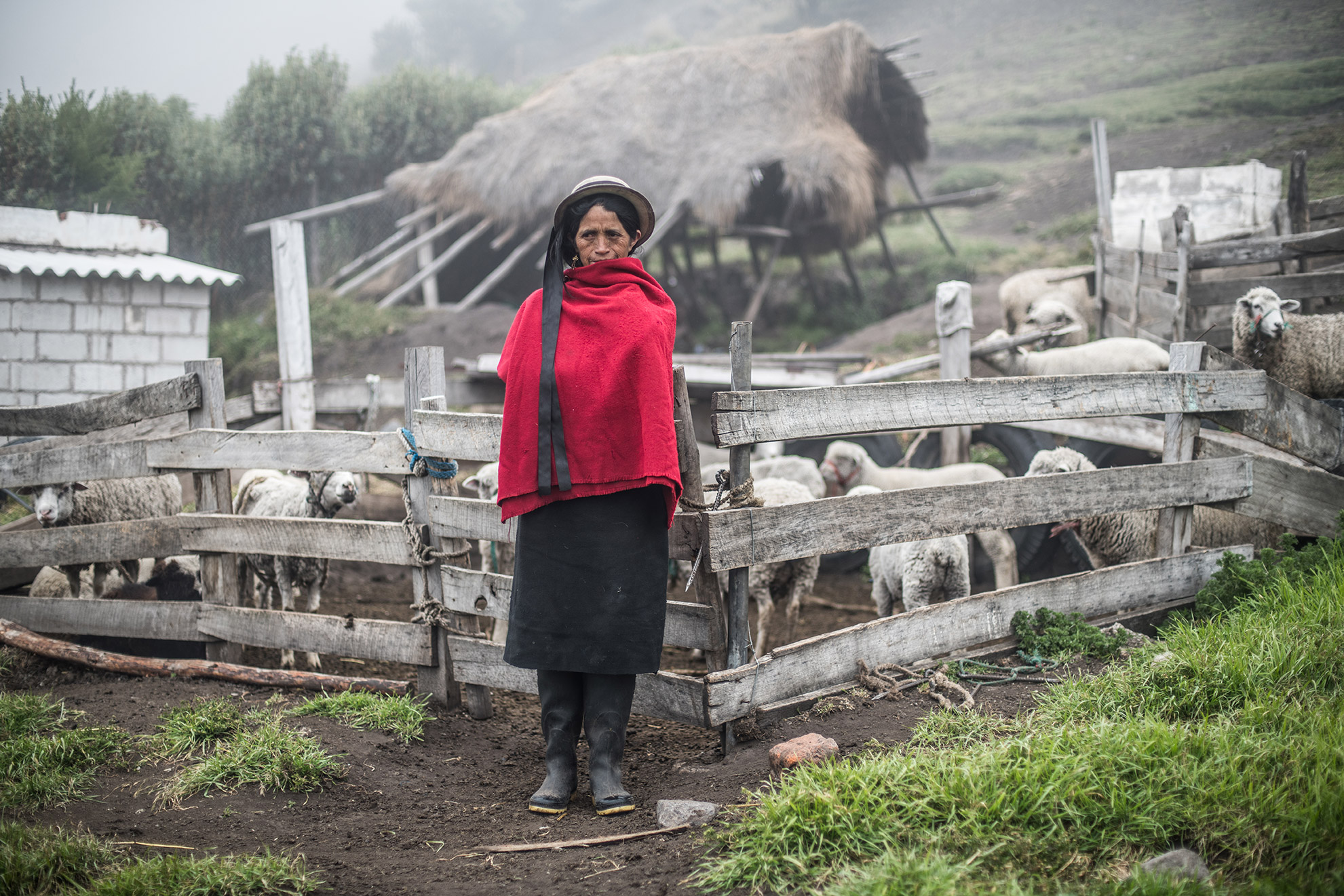 After years of intense research travelling across the country, climbing some of the most stunning mountains of the Andes to find the perfect views of volcanoes and summits, meeting innumerable indigenous communities, and visiting an array of striking colonial cities, John Quintero has designed a new photography expedition that will expose you to the most magnificent wonders of the land of fire and water: Ecuador!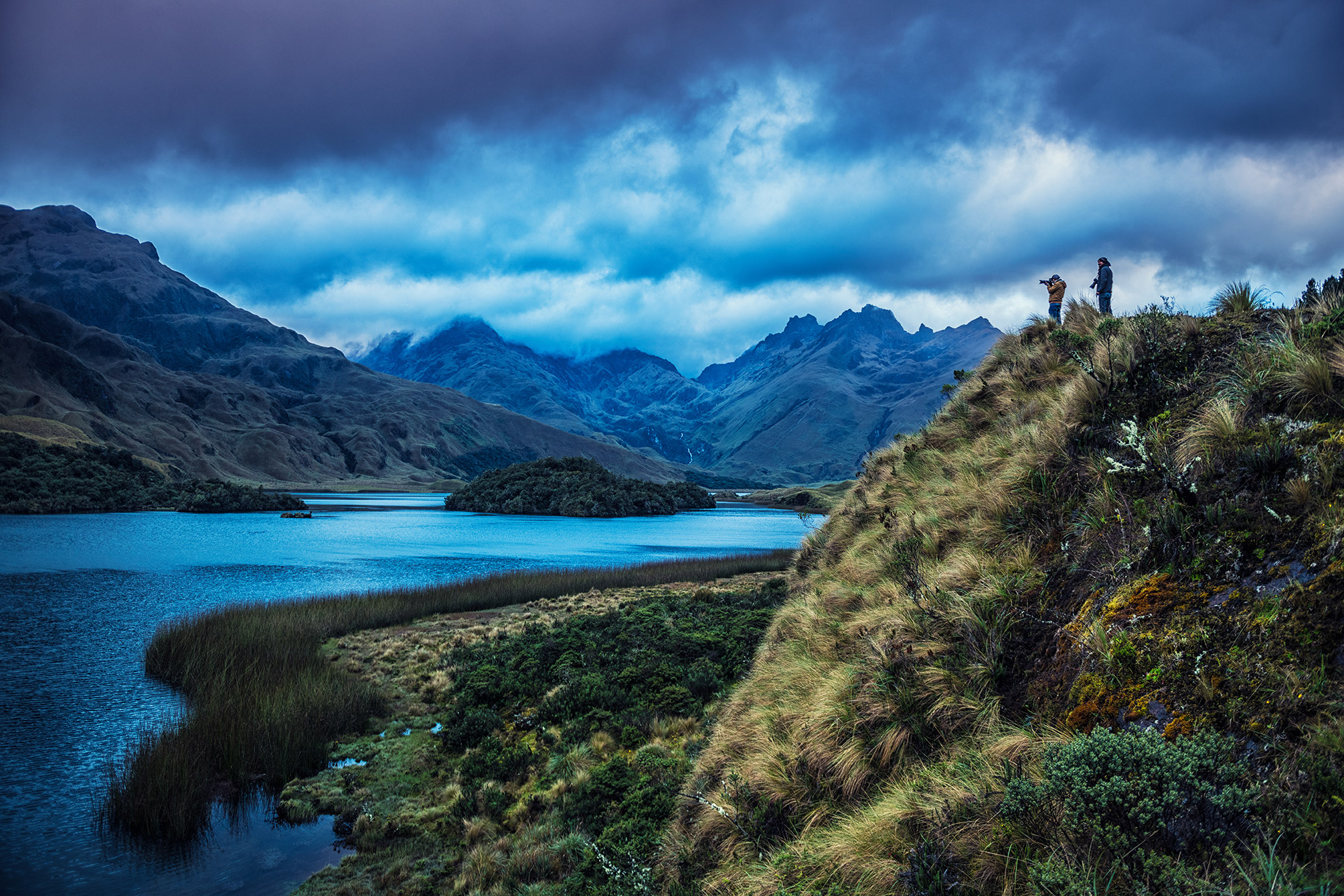 This country offers a rich variety of beautiful landscapes and some of the most colourful and authentic cultures of Latin America.
Starting from the historical city of Quito, this expedition has been carefully designed to ensure that you spend enough time taking photographs of cobblestone streets and the most significant Spanish Baroque architecture in South America.
It is a must for every traveller who visits Ecuador to go to the Middle of the World City and photograph the 'Monument to the Equator' that highlights the exact location of the middle of our planet Earth.
Our itinerary includes visiting captivating Andean villages and ancient indigenous settlements, being in touch with millenary traditions, wandering around sprawling markets, and of course, admiring Ecuador's most awe-inspiring landscapes including lagoons, lakes, volcanoes, and sublime sunrises and sunsets.
To reserve your space or for more information, please contact us, by email to expeditions@johnquintero.com or call us in the UK +44 7984608576, +447460010067. You can also WhatsApp to both numbers.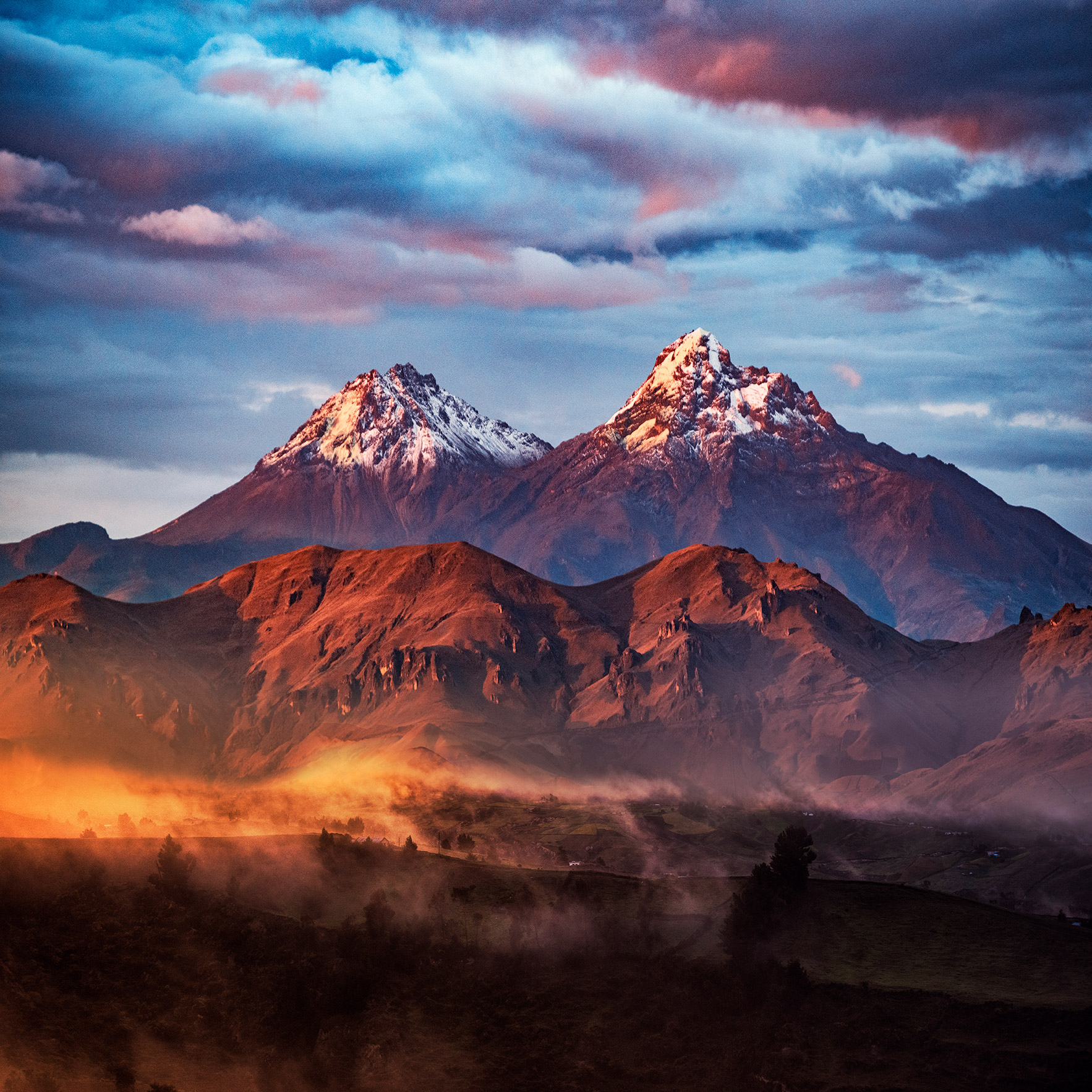 -This is one of the most incredible photo-opportunities that anyone would ever dream of-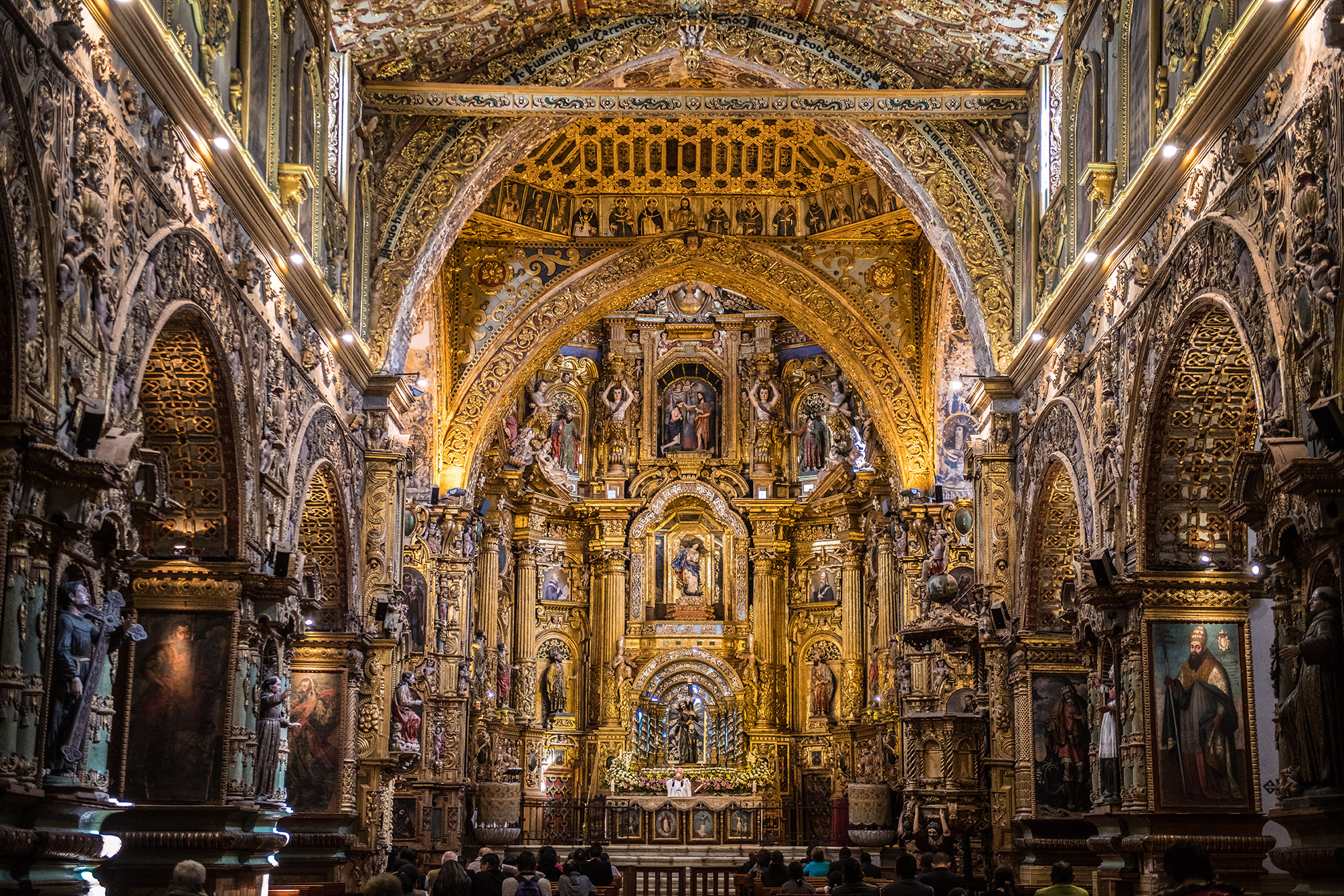 'Ecuador Lagoons and Volcanoes Photography Expedition' is planned as a 12-day workshop. This expedition will not only take you to the most photogenic locations at their prime, but it will fire your creativity, enabling you to assess how and when to capture the best moments.
Limited to only 12 participants, John's goal is to work closely with each photographer. Accompanied by the experienced Pablo Villota, they will assist you in every location to find the best angle and analyse the available light, ensuring that you create great visual stories of each situation and take home stunning photographs for your portfolio. John and Pablo will be available every day to help you with your photography-related questions, advising you on the best settings, composition, or spots to shoot from.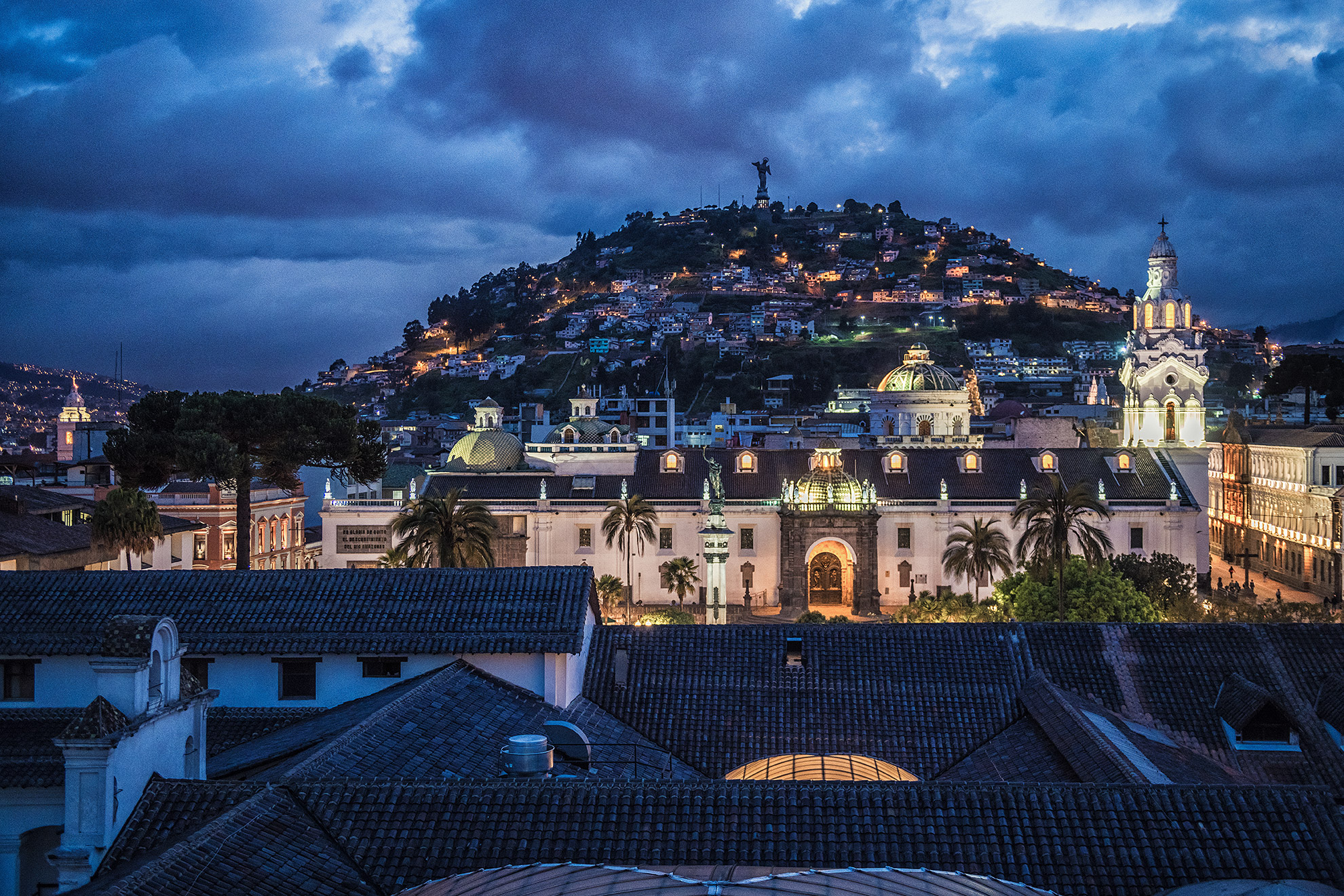 WHY JULY?
This expedition has been planned to coincide with the dry season when the lagoons look lavish and the Andes stand nobly crowned with their perpetually snow-capped peaks. In July the clemency of the weather will enable us to enjoy and capture breathtaking views of the mountain range, including the highest mountain on Earth, the Chimborazo. We will also have the opportunity of seeing the majesty of condors and other wildlife such as llamas, alpacas, and vicuñas. Furthermore, during the dry season, there are clearer skies so we will be able to explore the possibilities of astrophotography by shooting the stars at night and the Milky Way. Sounds good, right?
In July temperatures in Quito are around 21°C while in the mountains you can expect lower temperatures (between 10-20°C) and some rain.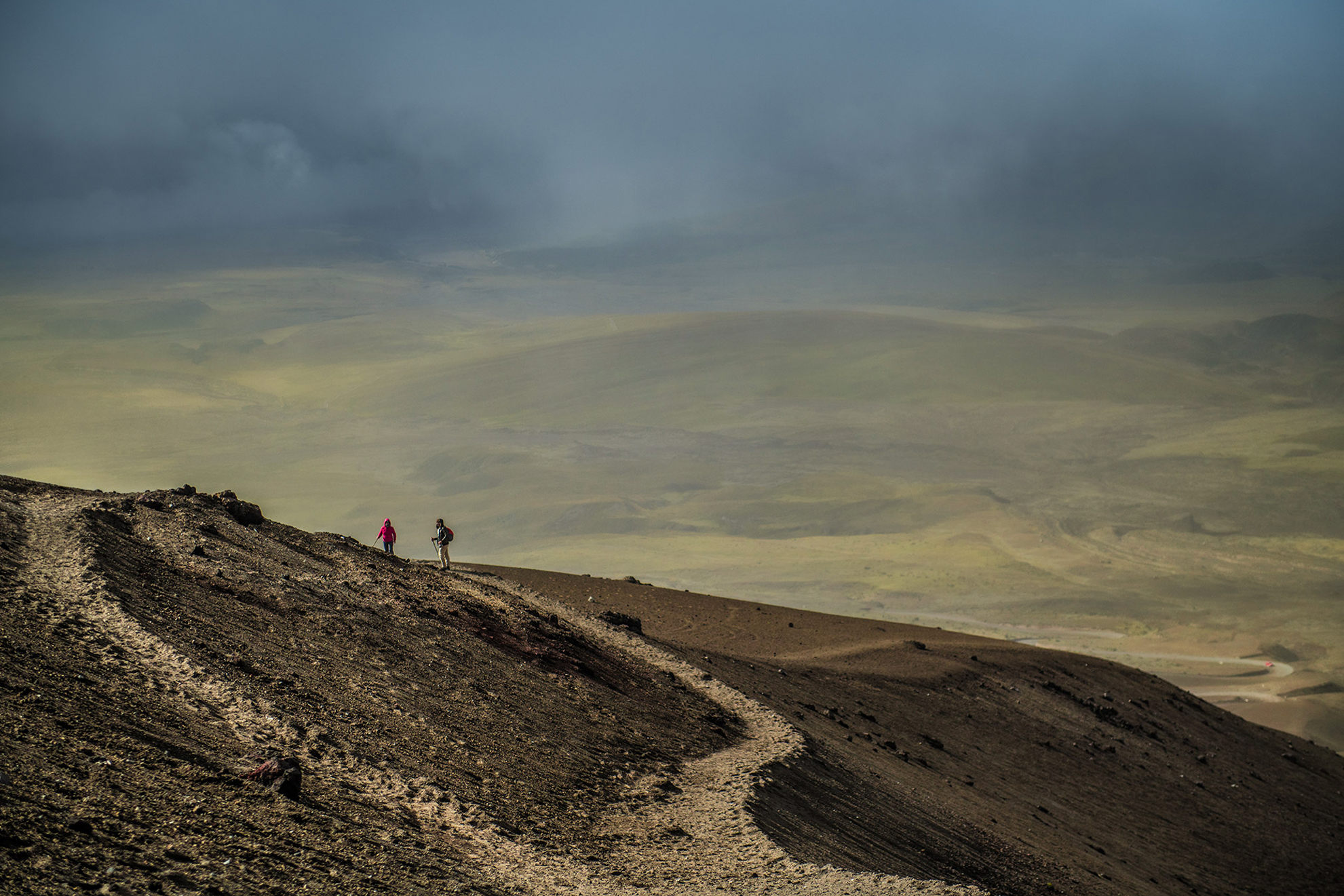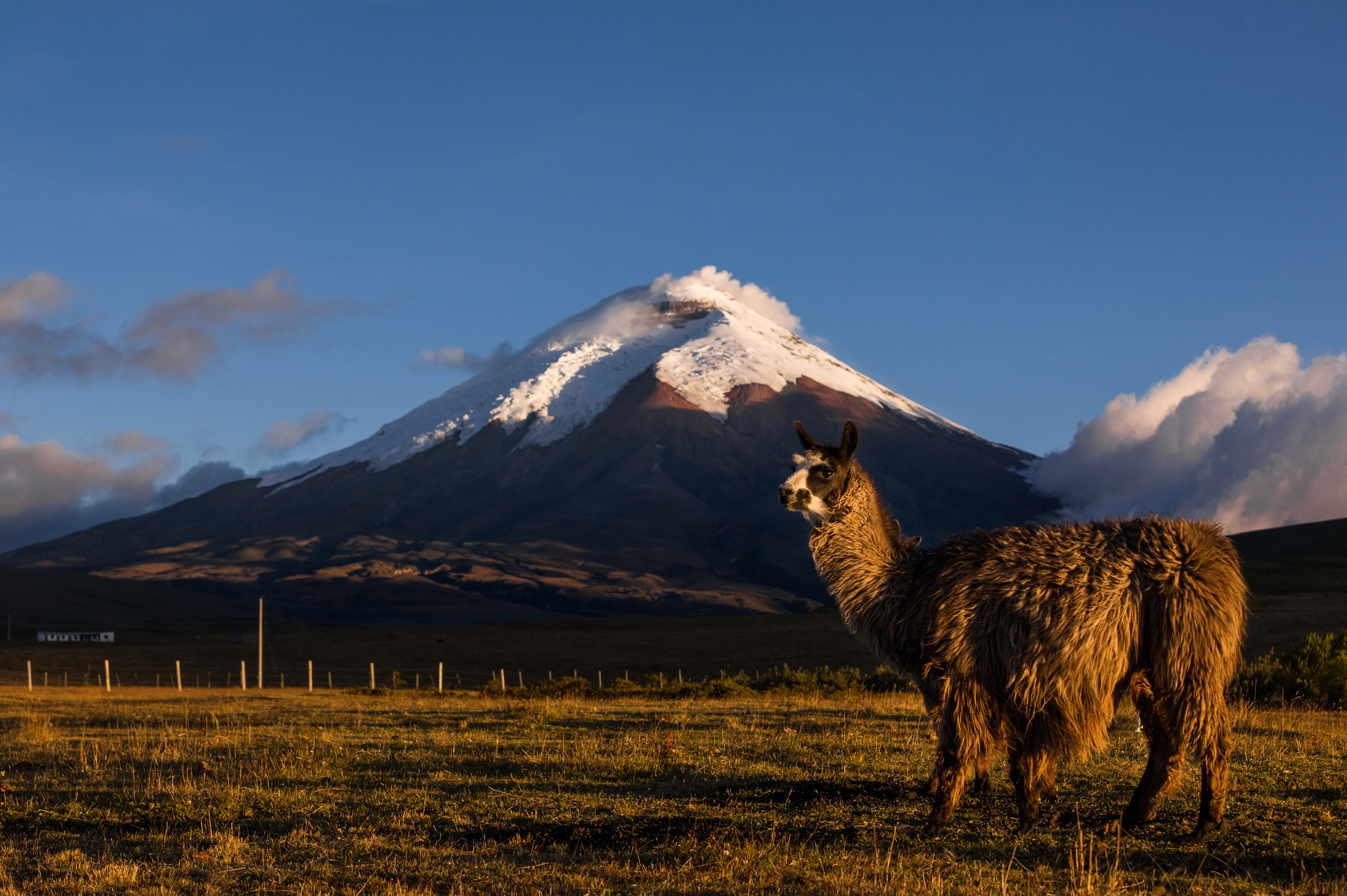 SOME IMPORTANT FACTS ABOUT ECUADOR
The highest mountain on Earth is in Ecuador! At 8848 MASL, Mount Everest is the world's tallest point when measured from sea level. However, when you measure from the Earth's core instead of at sea level, Chimborazo mountain becomes the highest point on our planet.
The first two sites that made it to the list of UNESCO World Heritage Sites in 1978 were in Ecuador: the #1 spot was The Galápagos Islands and #2 was The City of Quito.
The City of Quito proudly possesses one of the most extensive and best-preserved historic centres of Spanish America.
The famous Panama hat is in fact made in Ecuador, not Panama! It was popularised by President Roosevelt who bought one in 1906 during an inspection tour of the Panama Canal construction, hence the name.
Ecuador is the world's number one exporter of bananas, which is also the country's most important industry after oil.
The Teleferico in Quito is one of the highest aerial lifts in the world. It goes from 3,117m to 3,945m.
Ecuador was the first country to officially give rights to nature. The law introduced by former President Rafael Correa, offers nature the constitutional right "to exist, persist, maintain and regenerate its vital cycles".
Of the seven Andean States (Colombia, Venezuela, Ecuador, Peru, Bolivia, Argentina and Chile) Ecuador is the smallest.
There are 24 languages spoken in Ecuador! These include Spanish, 9 varieties of Quechua, Shuar and many others.
Ecuador is considered the most biodiverse country in the world!
The Andean Bear – the bear on which Paddington the fictional character in children's literature was based, lives in Ecuador and if we get lucky,  we will spot it!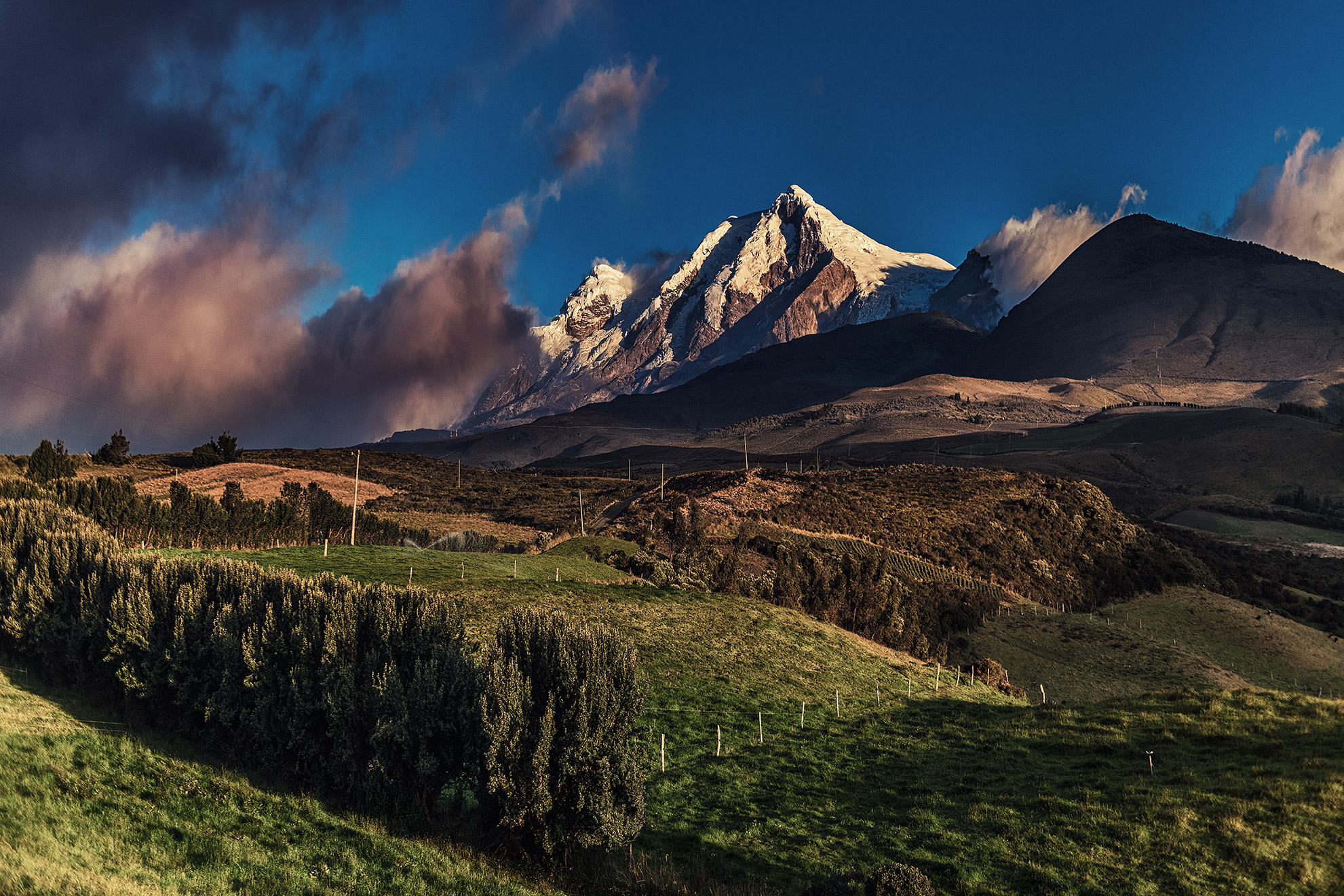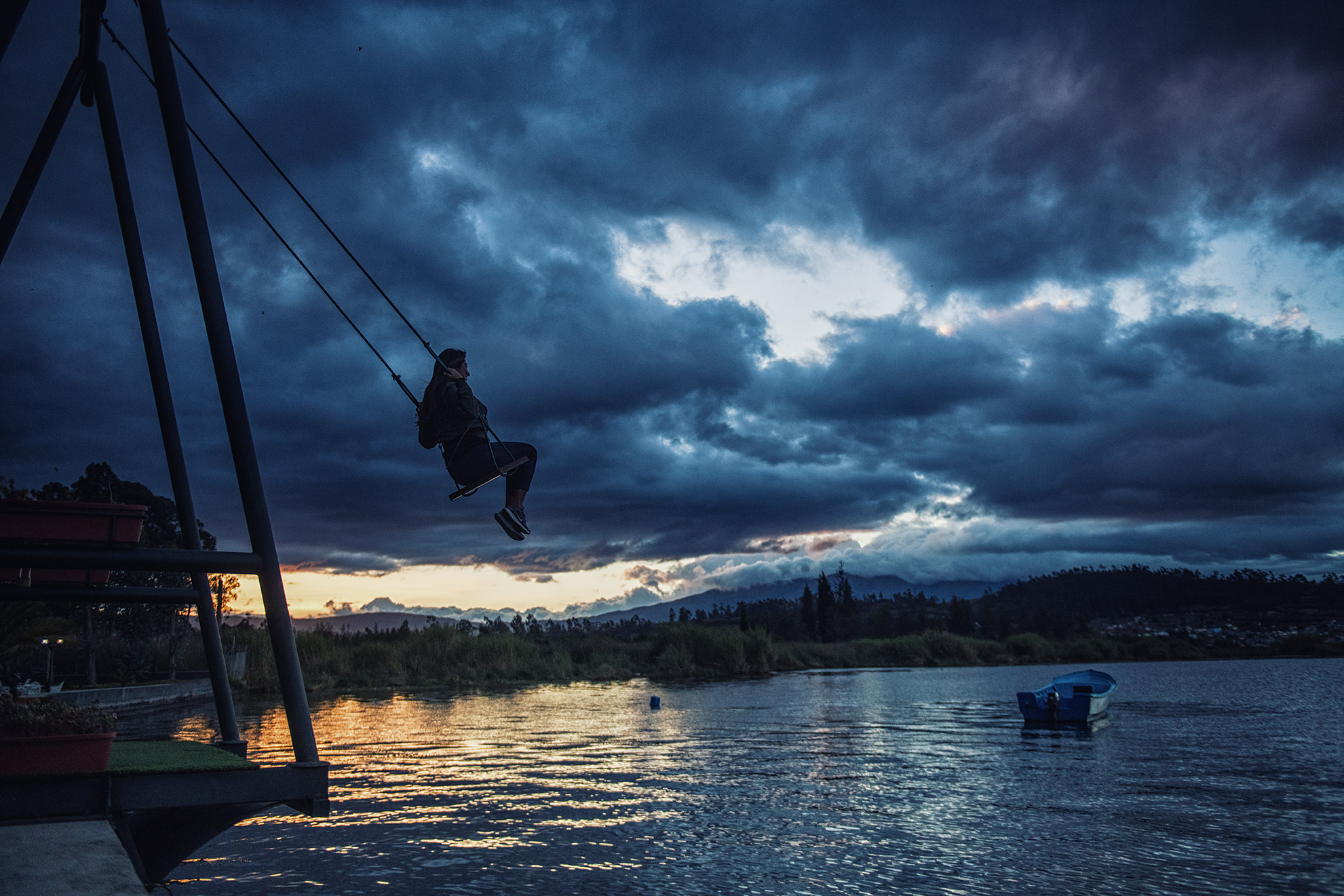 As in all our workshops and expeditions, everything is covered from the moment of arrival in Quito. You only have to worry about developing you audiovisual projects, guided by John Quintero and Pablo Villota, the rest is in our hands.
Envision yourself exploring Ecuador's incredible national parks like the Chimborazo, Quilotoa or the legendary Cotopaxi, or exploring remote villages and the lifestyle of the indigenous people who inhabit them. Awesome, right? We agree. This is one trip that will live forever in your heart and soul.
Our experience leading workshops and photography expeditions in different countries and our commitment to offer the best of our expertise in each trip will give you the security of being in the best company.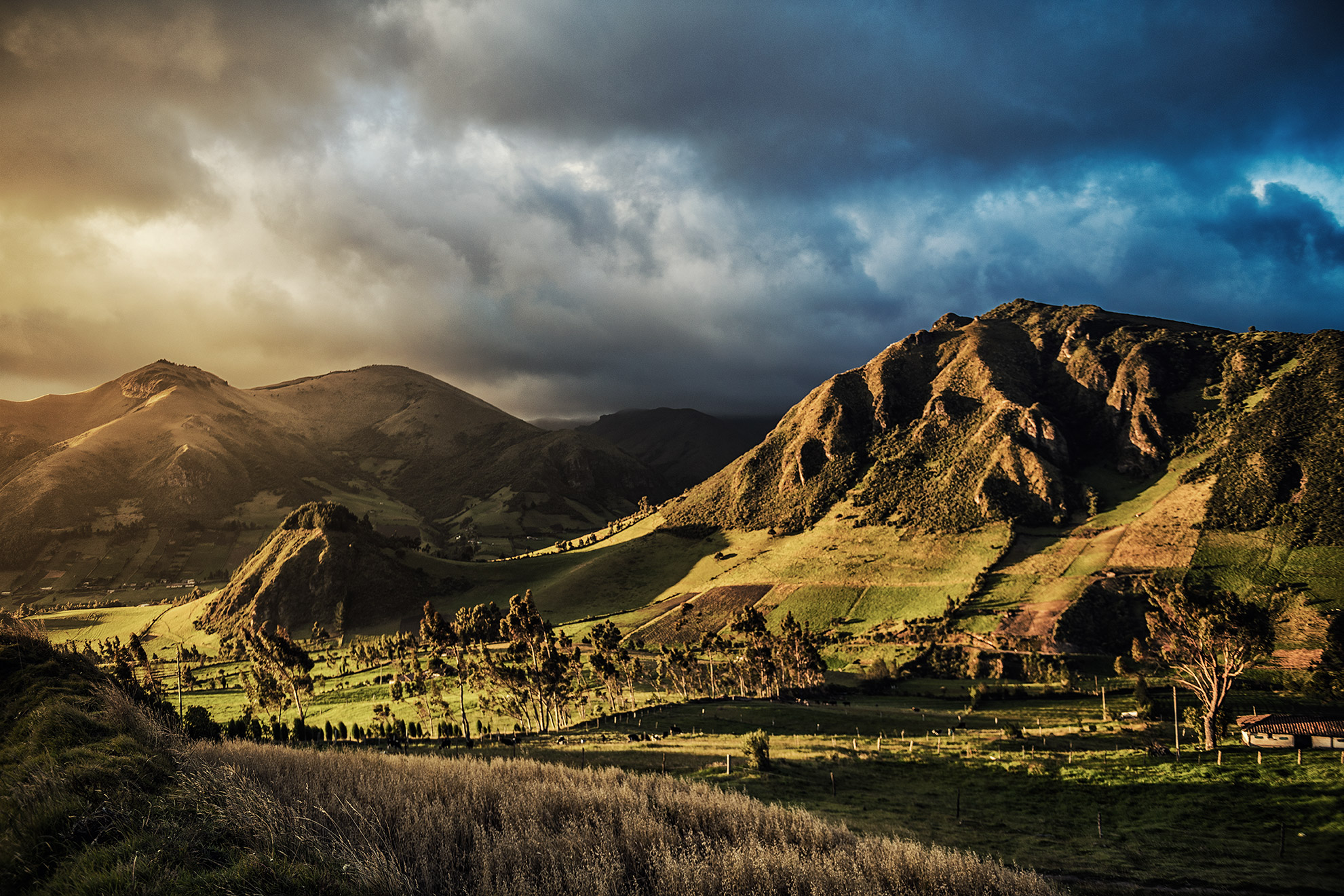 HIGHLIGHTS OF THE EXPEDITION:
Max. 12 people

2 professional photographers

English speakers local guides

Photograph the wildlife of the Andes such as vicuñas, llamas, alpacas, and condors among others

Photograph beautiful lakes and lagoons in different areas of the country

Photograph the Cotopaxi Volcano along with the Milky Way

Photograph some of the most stunning volcanoes like Chimborazo, Antisana, Cayambe, Pululahua, Quilotoa and more!

Stay with indigenous communities for a great cultural interchange

Photograph colourful traditional markets and villages

Visit and photograph the most spectacular churches of South America
Visit and photograph the Middle of the World monument, where the imaginary line of the Equator passes, splitting Planet Earth in two
FREQUENTLY ASKED QUESTIONS
What are the 'Ecuador Lagoons and Volcanoes Photography Expedition' dates?
The expedition length is 12 days / 11 nights, from 10th to 21st July 2019 (with hotel and breakfast included until 21st July)
Who can join this expedition?
The 'Ecuador Lagoons and Volcanoes Photography Expedition' is addressed to professional photographers and amateurs, lovers of travel photography, outdoor adventures, and of being in touch and learning from different cultures.
Do I need a visa to attend this expedition?
No. People from all nationalities are welcome in Ecuador for 90 days. After this time, those wishing to stay longer will require an extended tourist visa.
What is the cost of the expedition?
The total cost of the 'Ecuador Lagoons and Volcanoes Photography Expedition' is $3,550 US. But if you reserve your spot  BEFORE 31st January 2019, the cost will be $3250, saving you $300 US. To book your spot a deposit of $1,000 US is required.
At the moment of launching this expedition, we only have 9 places available. Book your place as soon as possible to avoid disappointment.
Reserve your spot now and save $300 US.
¿What is included?
12 days of Travel Photography Expedition with John Quintero and Pablo Villota

All meals starting with dinner on 10th July and finishing with breakfast on 21st July (12 days / 11 nights)

Hotels accommodation based on double occupancy (If single occupancy is preferred it will incur an extra fee)*

The hotel of 20th July**

Transportation during the expedition on a private bus

Cable car ride in Quito

All tickets & entrance fees in nature reserves, national parks, and other places of interest such as the

'

Monument to the Equator'

and other historical buildings.

English speaking guide and driver

Bottled water

Snacks when shooting at an unearthly hour such as sunrise or at night
*Supplemental Fees:
Single Room Supplement: $700 US. Single rooms are subject to availability. If a single room is requested, you will be required to pay the supplement.
** We cover 11 nights of accommodation in total, including the date of arrival 10th July and the night of 20th July. We recommend you arrive in Quito on 10th July by midday.
¿What costs are not covered by the cost of the expedition?
International flights to and from Quito

Snacks and drinks outside of normal meals

Alcohol

Tips for tour guides, drivers, bellhops, etc.

Personal expenses

Minibar, phone calls, and any other expenses at hotels

International Medical and Travel Insurance Coverage

All services and items not mentioned specifically in inclusions
¿What equipment do you recommend I bring along for the Photography Expedition?
Any brand DSLR/Mirrorless camera or analogue camera

Lenses: All type of lenses. We recommend a wide angle, a 70-200mm or similar and a 50mm lens

Flash and/or LED light (optional)

Tripod

ND (Neutral Density) and polarizer filter (optional)

Remote trigger (optional)

Lots of memory cards and spare batteries

External hard disk

Laptop (optional)

A comfortable camera backpack
Regarding clothing and other gear suggestions, we will send you an expedition welcome pack with enough time in advance before departure; it will provide you with further details and suggestions about what equipment to bring.
Do I need to be an experienced or professional photographer to take participate in this expedition?
This experience is addressed to photographers of any levels. However, we recommend that you learn the basics of photography such as exposure and composition before travelling. We also suggest that you download the manual of your camera on to your mobile phone and read it!
What forms of payment do you accept?
We currently accept payments via Paypal (credit card payments can be made with or without owning a Paypal account) and through bank transfer. For any other payment method, please contact us.
What is your payment policy?
To reserve your spot in the 'Ecuador Lagoons and Volcanoes Photography Expedition' you must make a payment of $1,000 US as soon as possible. Places will not be reserved until payment is received. The remaining balance must be paid in full before the 31st May 2019. If you have any questions or problems completing the checkout, please contact us.
The cost of the 'Ecuador Lagoons and Volcanoes Photography Expedition' is $3,550 US. If you book your spot before the 31st January 2019, the cost will be $3250 US, saving you $300 US.
Is travel insurance included in the 'Ecuador Lagoons and Volcanoes Photography Expedition' prices?
No. Participants are required to purchase international medical and travel insurance coverage. (recommended).
Can I bring a friend or partner who is not a photographer? Can I bring children?
The expedition is designed to visit the different locations at the best time of the day for taking photographs. However, and from experiences in previous workshops and expeditions, the expedition can be equally enjoyed by someone who is not a photographer. Visiting places at certain times when conventional tours would not take you is on itself a wonderful experience. We only ask your non-photographer companion to be patient when we are capturing these special moments. For such reason, it is not recommended to bring children to the expedition.
Do I need to be fit or in good physical condition to join this expedition?
Our expeditions are designed for photographers, not for professional mountaineers. At our core, we strive to create routes that are excellent for photography but do not strain our participants. As experienced photographers accustomed to carrying heavy equipment, we know that it is necessary to travel at a different pace.
Please bear in mind that Quito is located at an altitude of 3000m above sea level; the altitude will increase as we go up the mountains. Yet, the itinerary is planned for our bodies to acclimatize to the altitude adequately. There will be some areas in which the terrain will have some moderate elevation changes and trekking will be necessary to access fantastic views. Our itinerary is designed to keep the group together, and enjoying the same activities. However, if for any reason or health concerns, you feel that there are certain routes you prefer to avoid, feel free to let us know because we have prepared alternative activities.
Will there be an opportunity to take this photographic expedition to Ecuador on another date?
At the moment there are no dates for another upcoming expedition to Ecuador. Our next destination will be in a different country.
You cannot see the answer you are after
If you don't see the answer here you are welcome to contact us. We will be delighted to answer your specific questions. You can send us an email to expeditions@johnquintero.com or call us on +447984608576 or +447460010067. You can also WhatsApp to both numbers.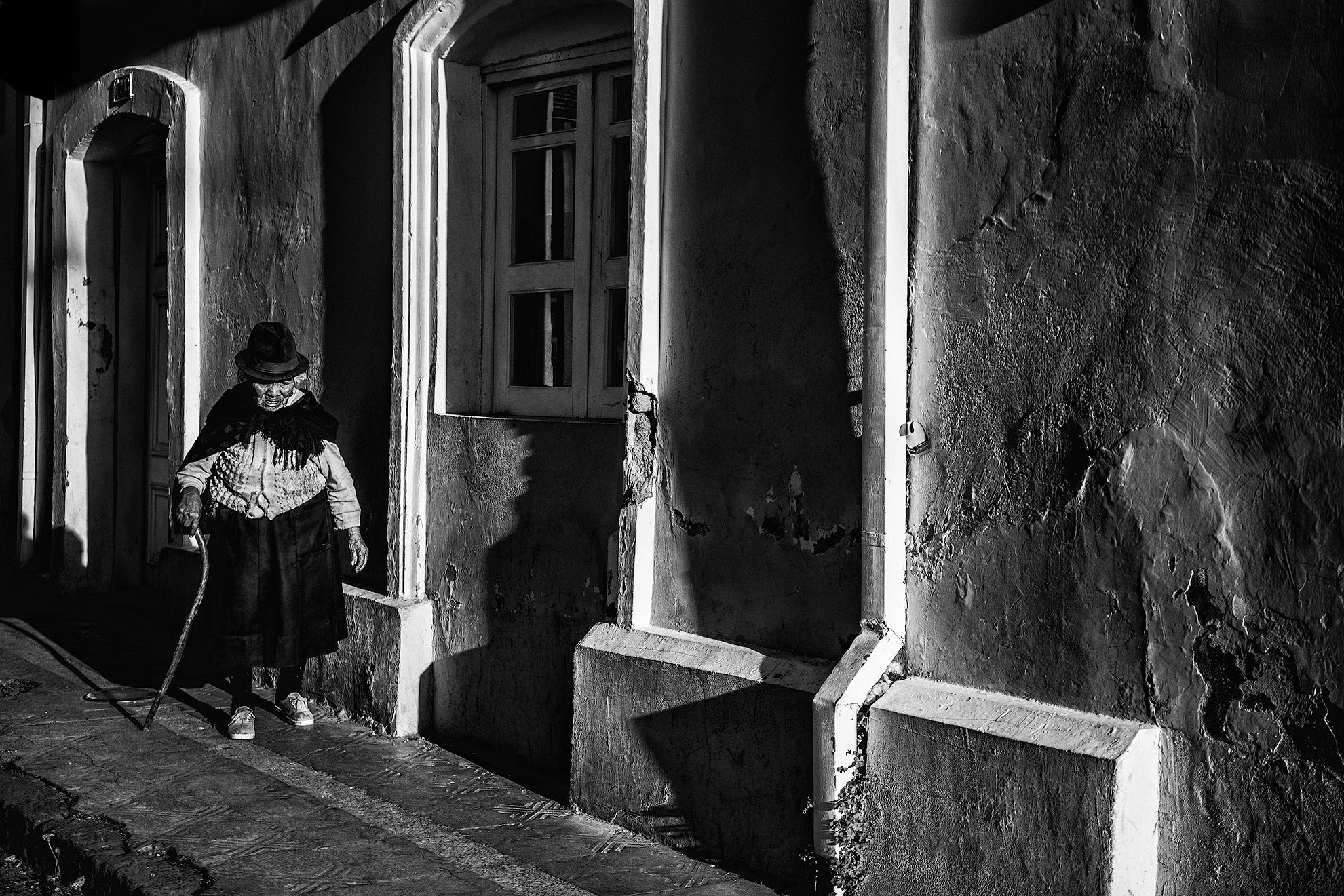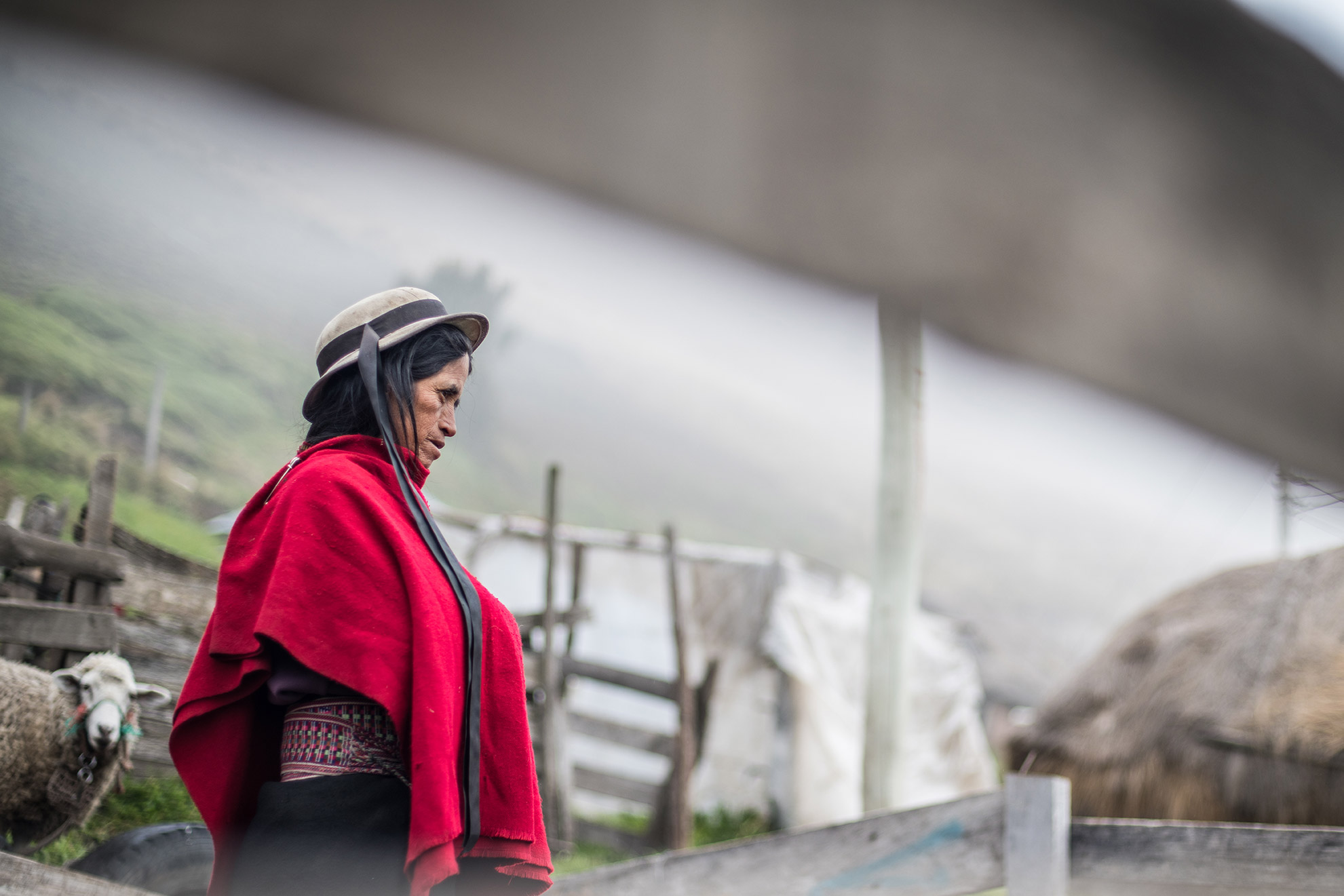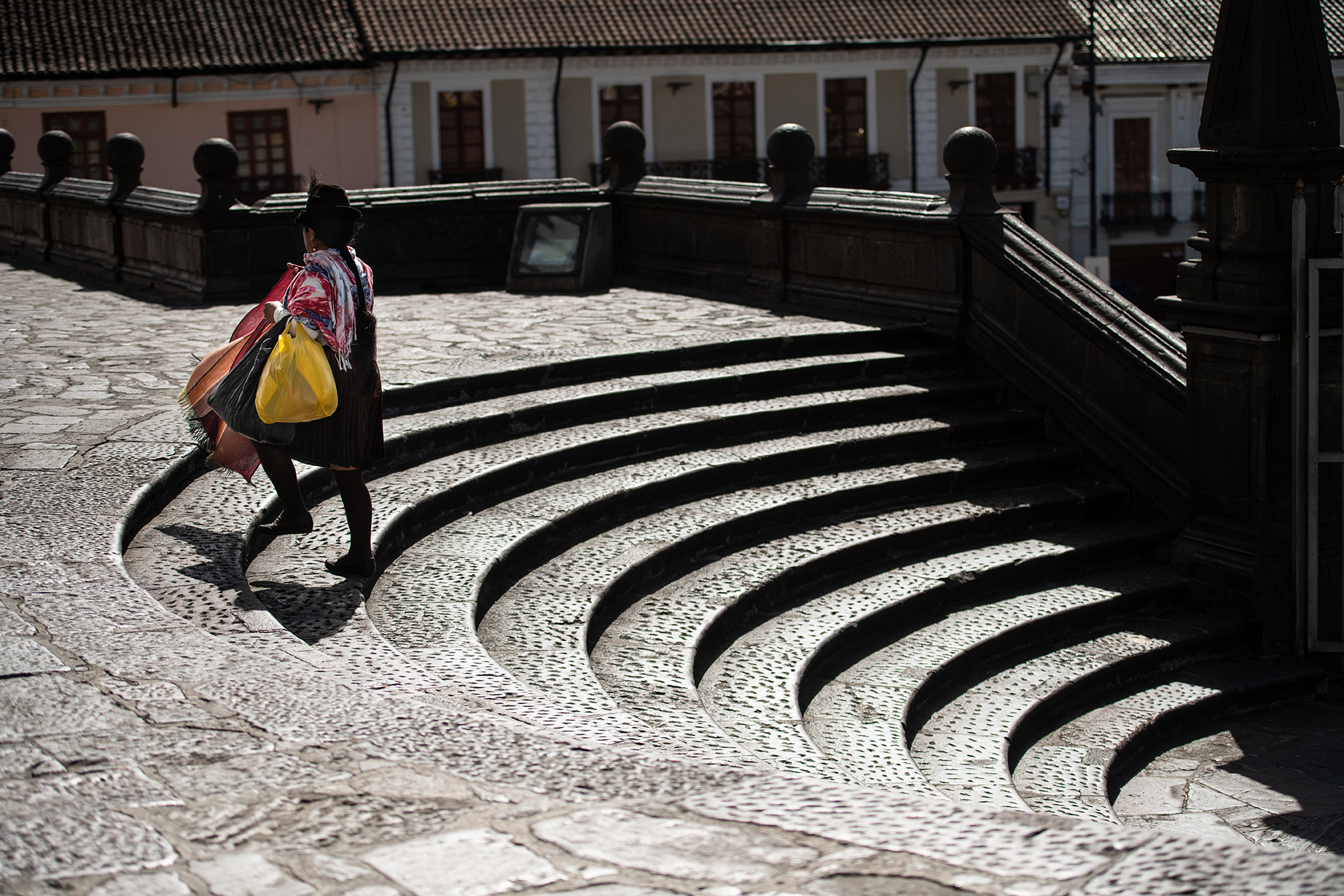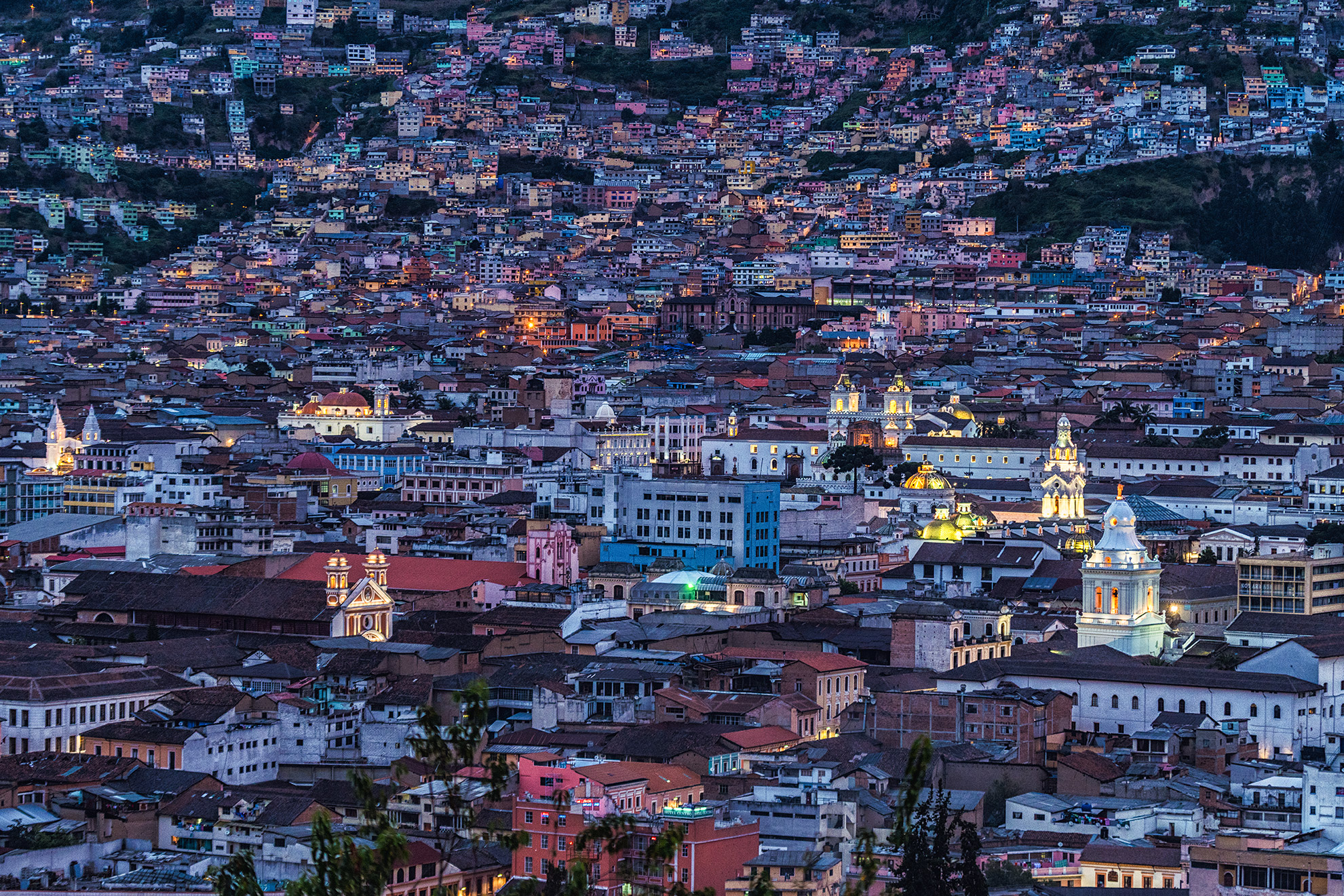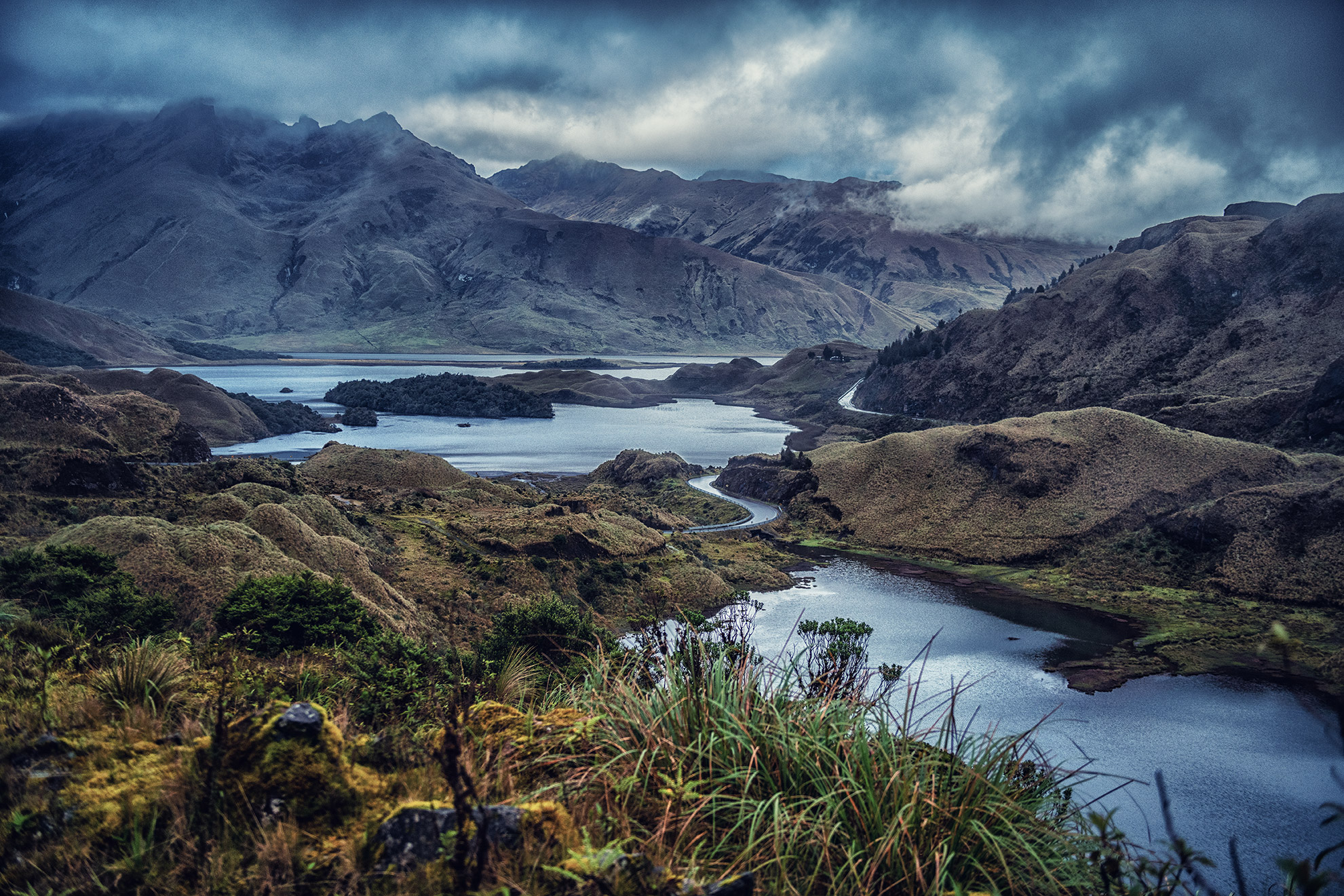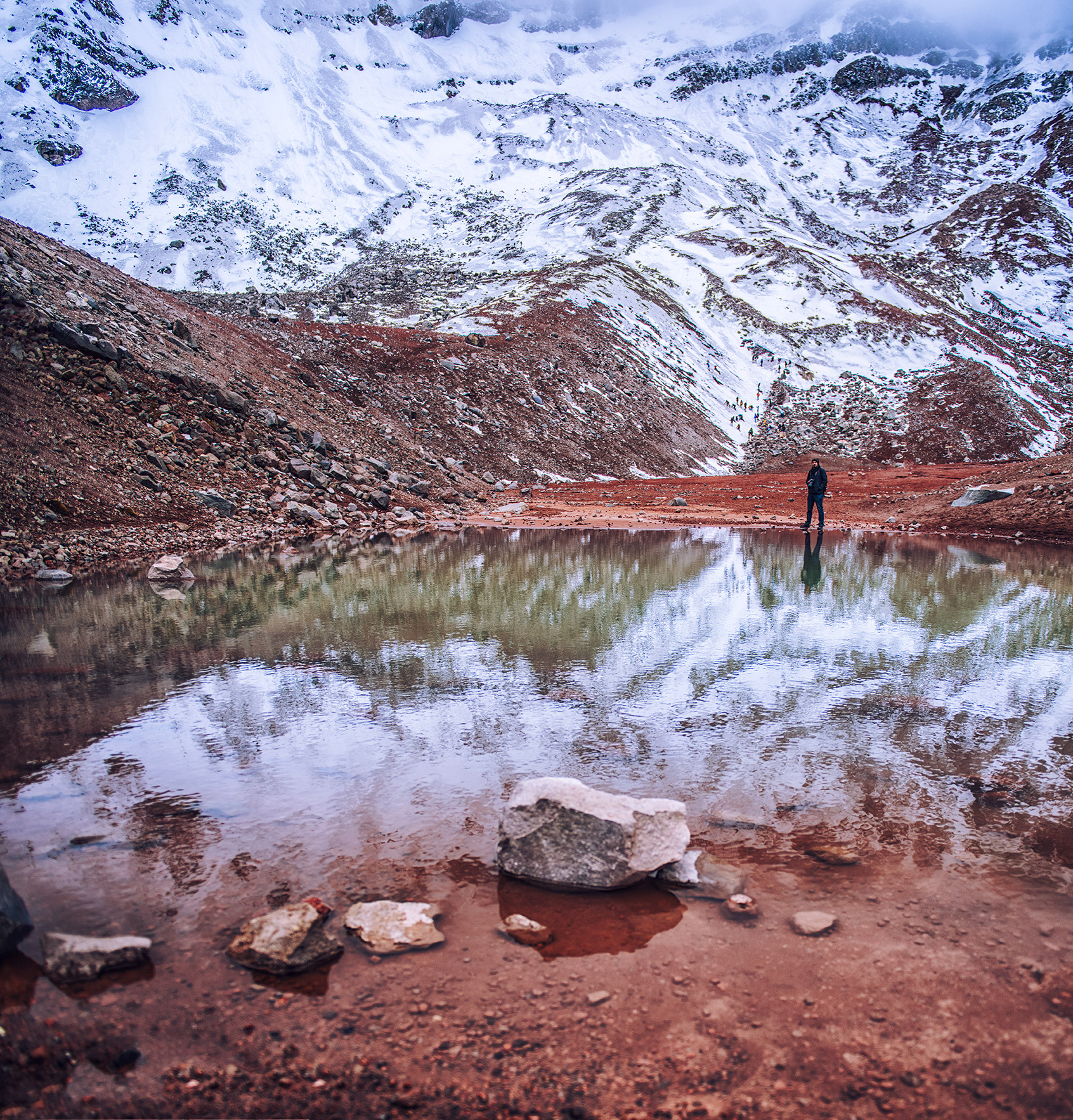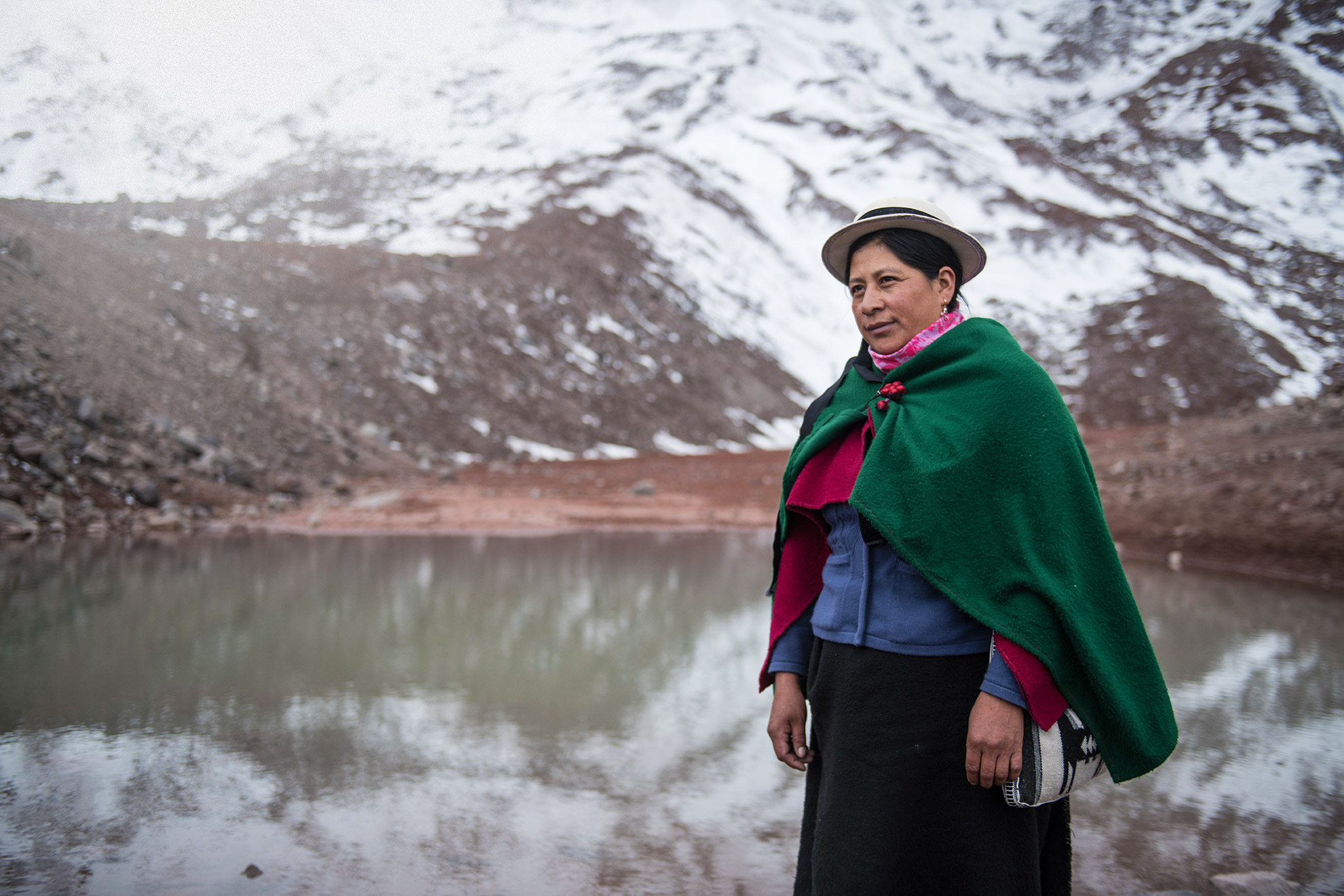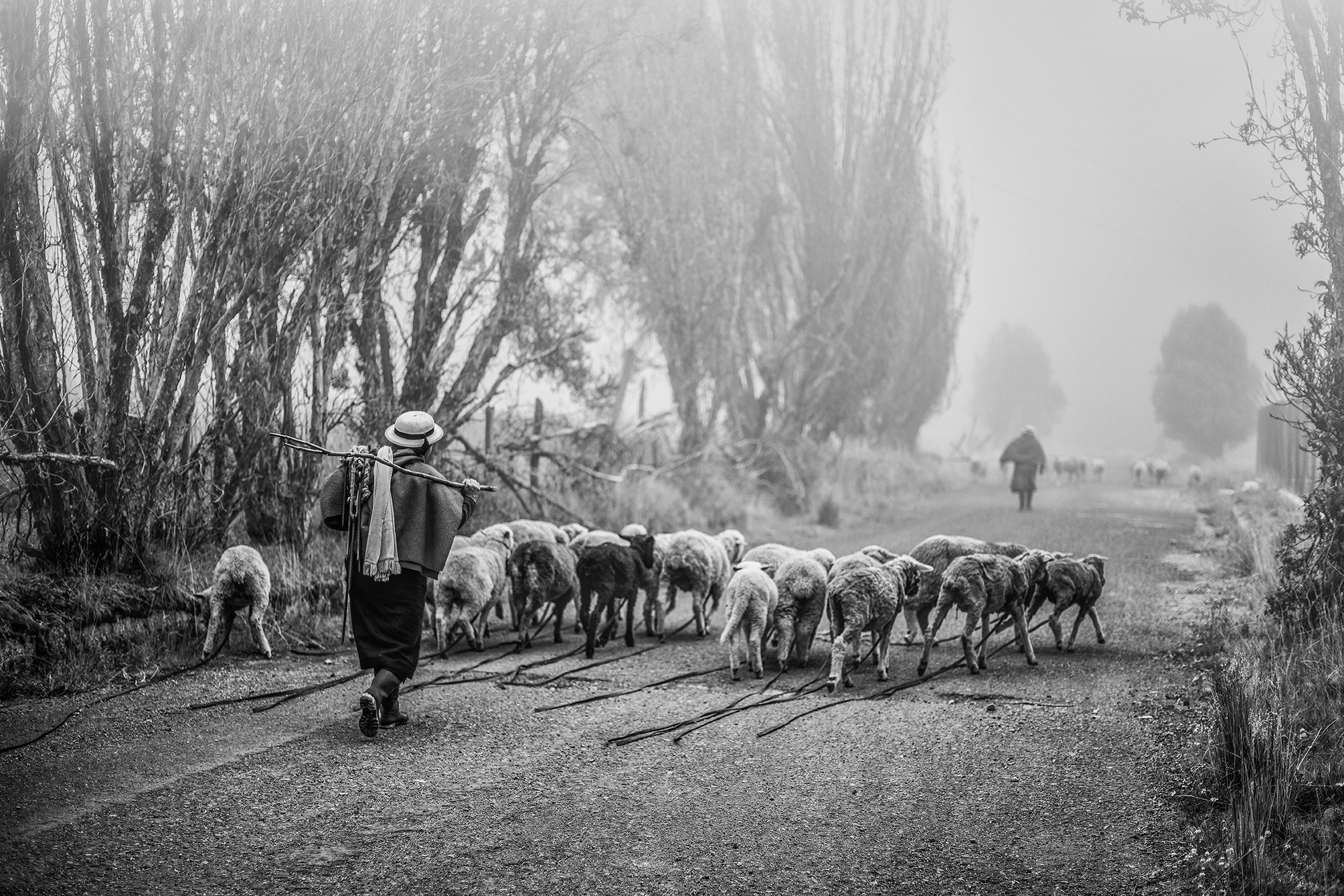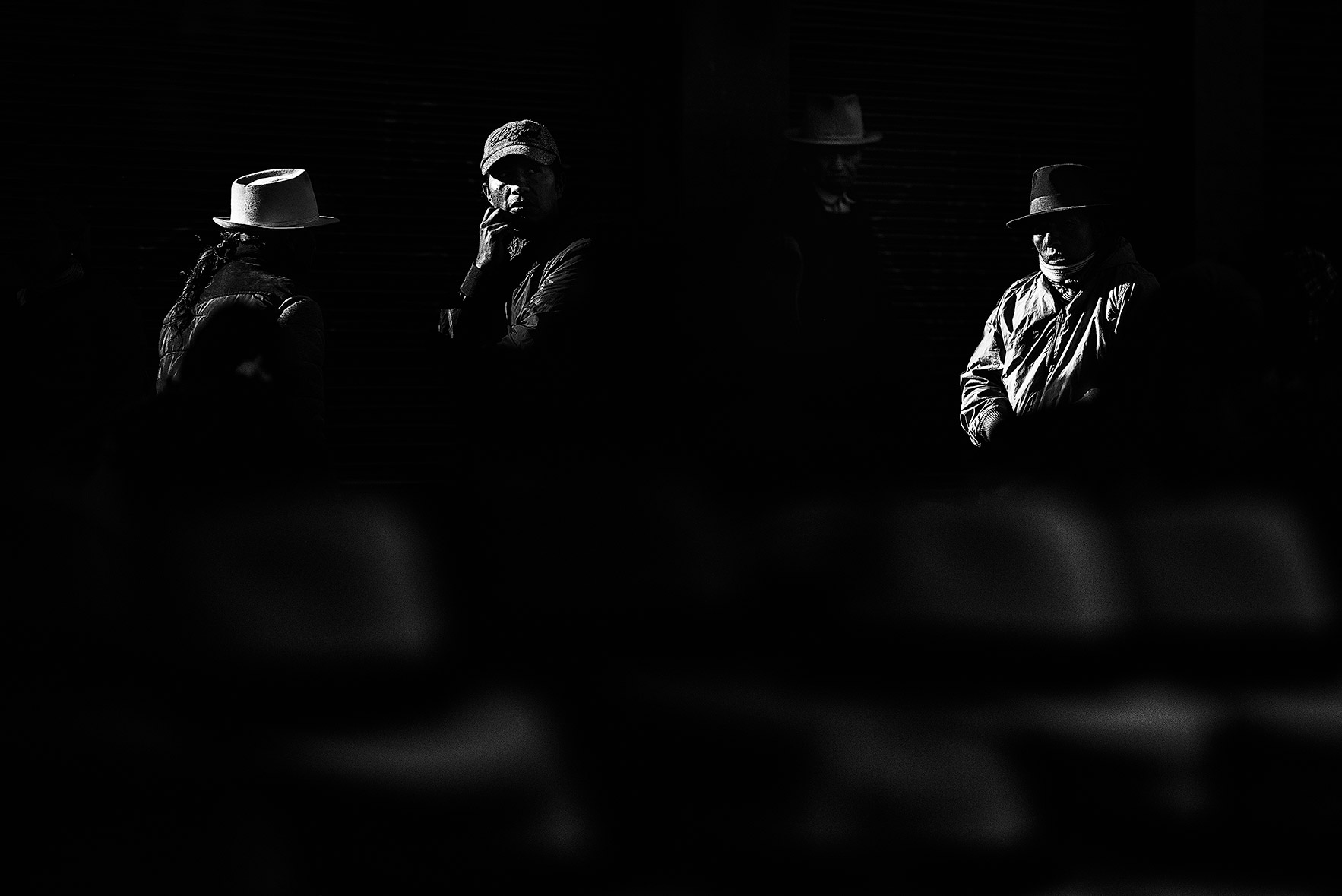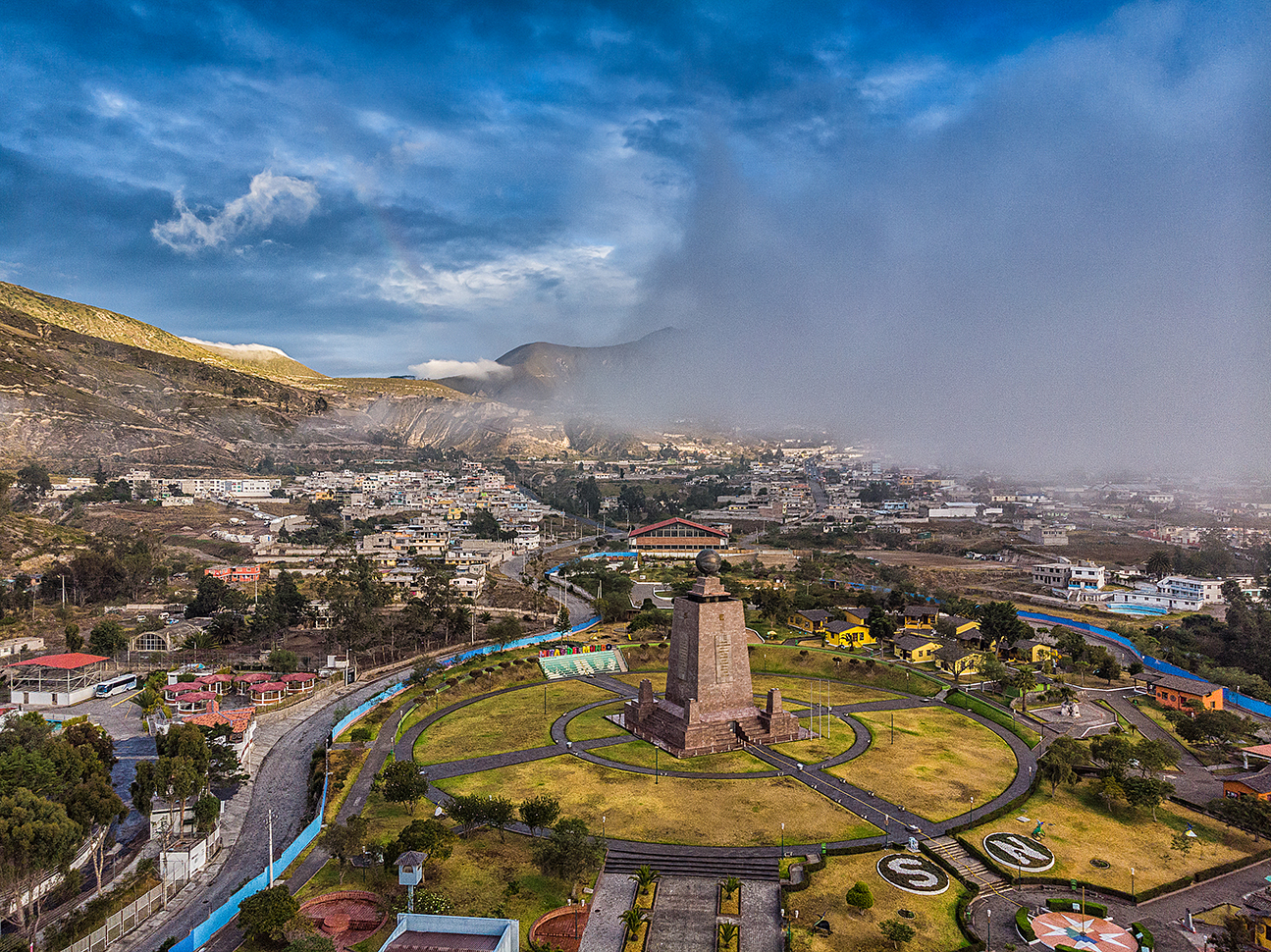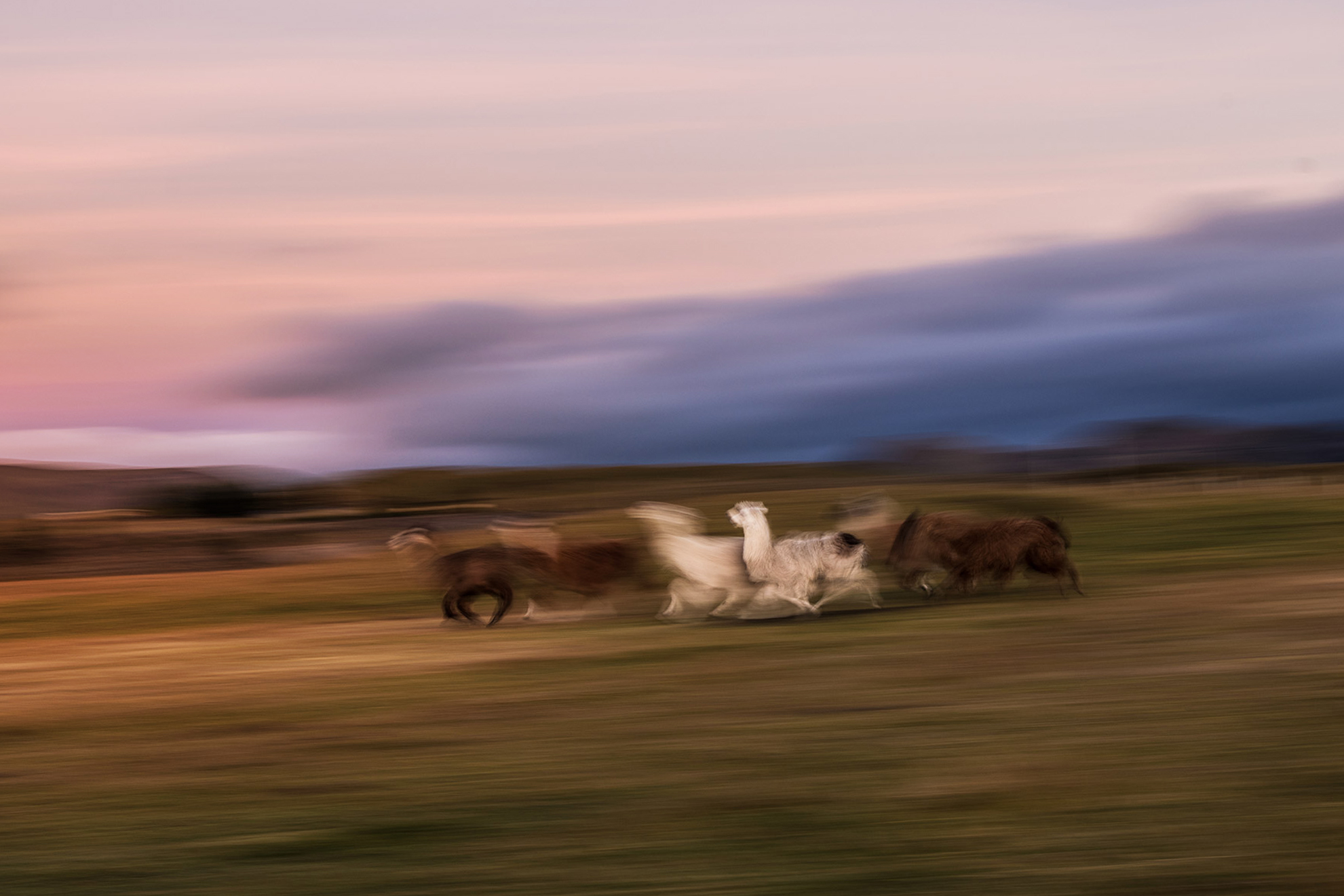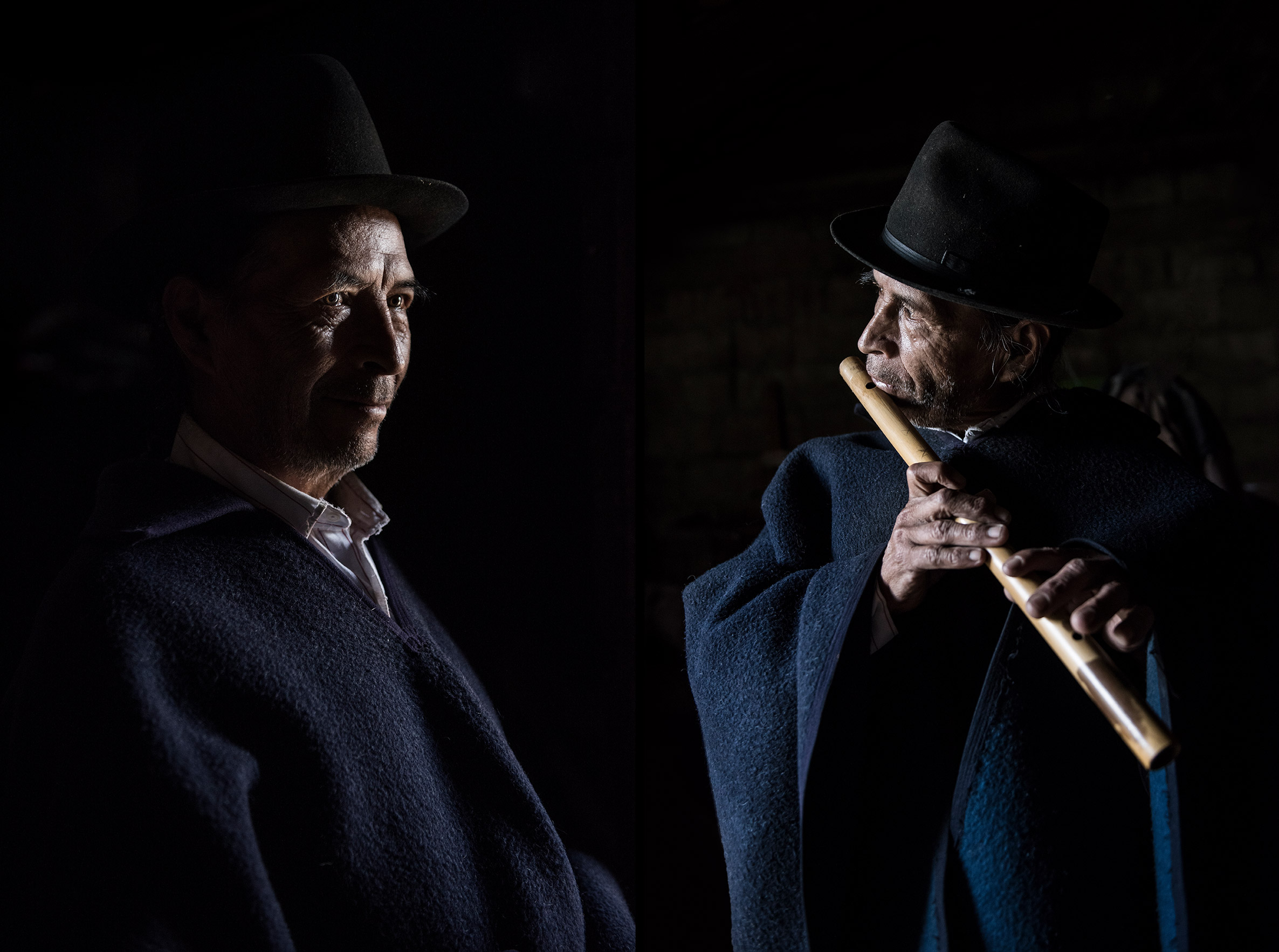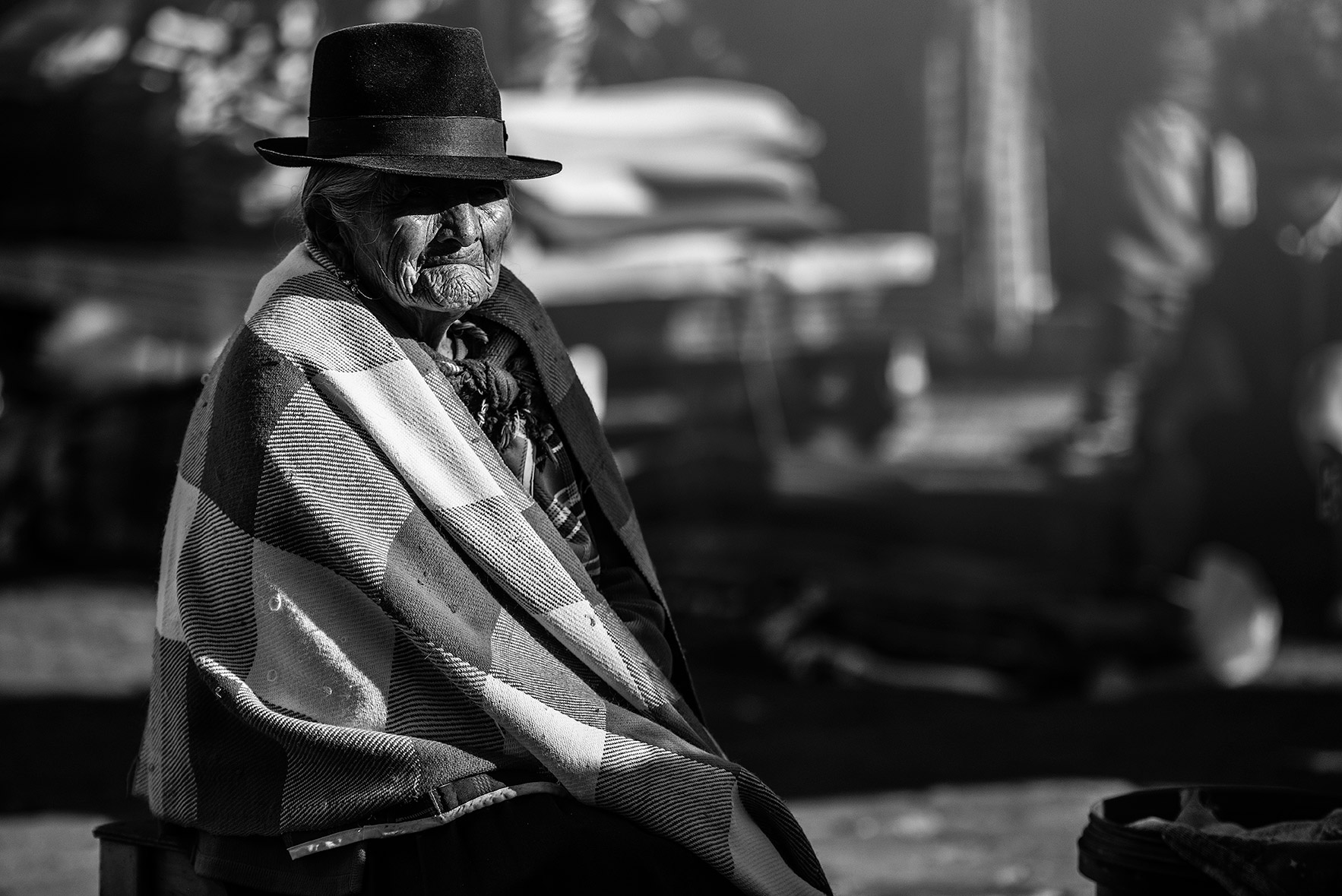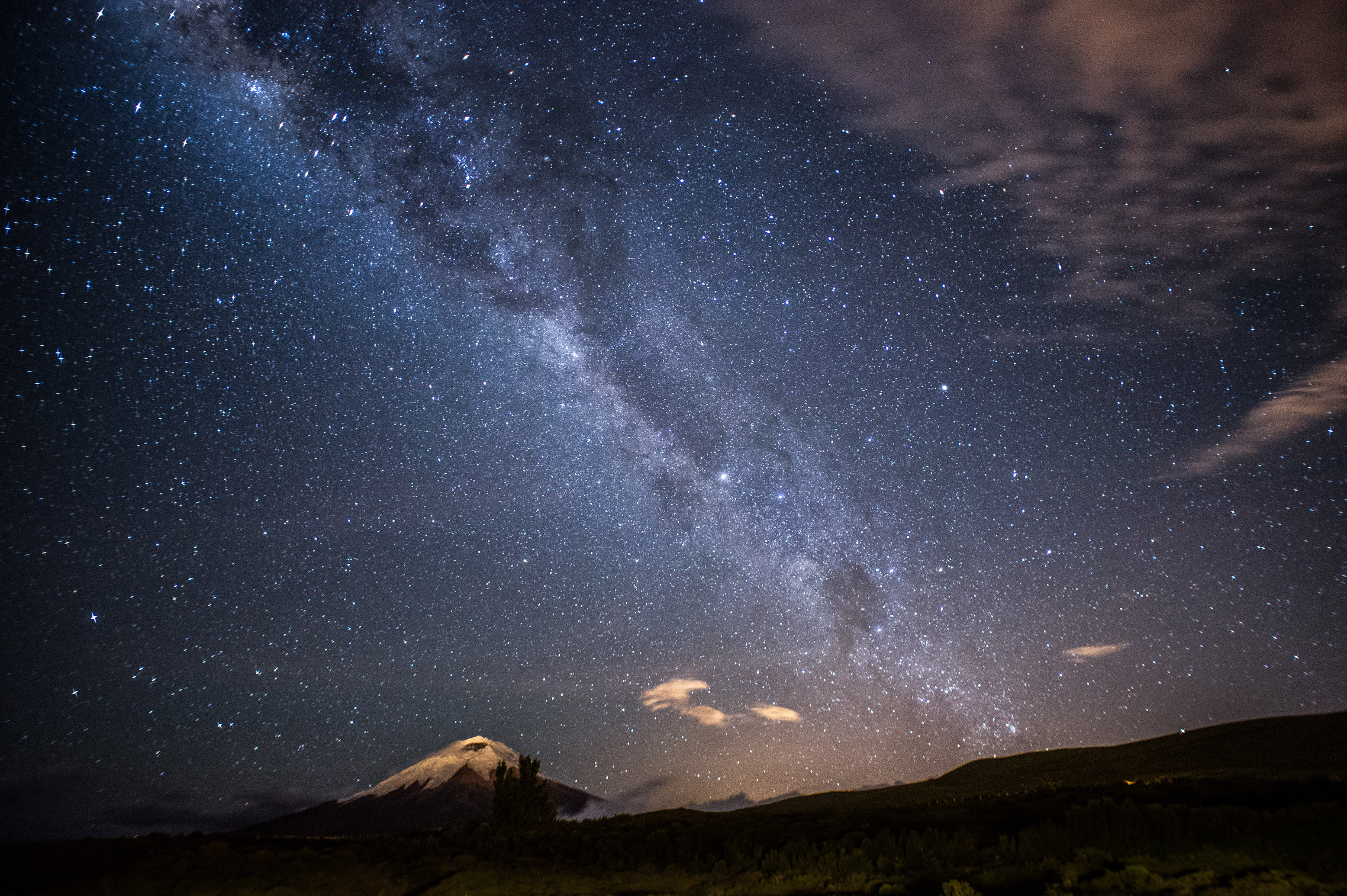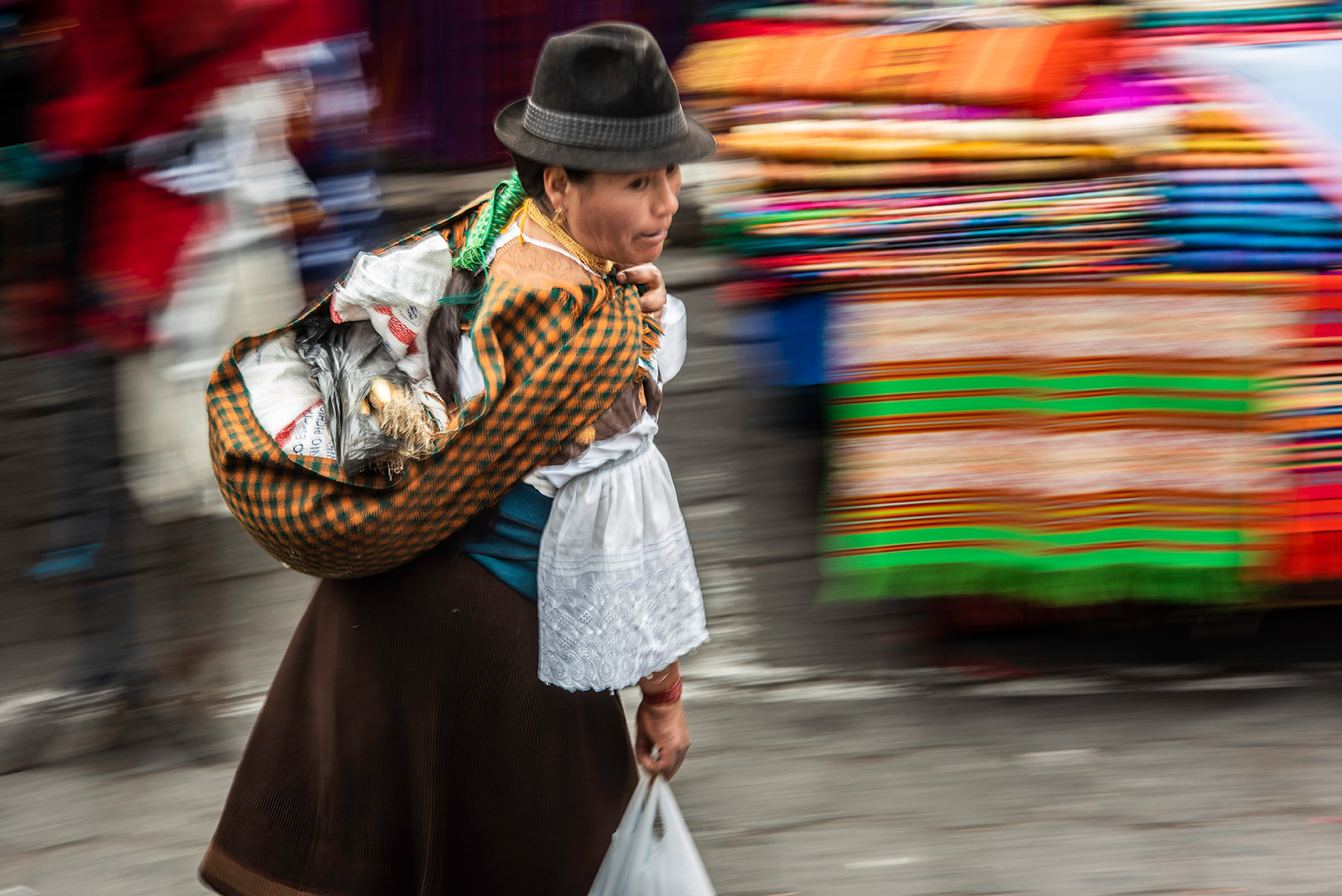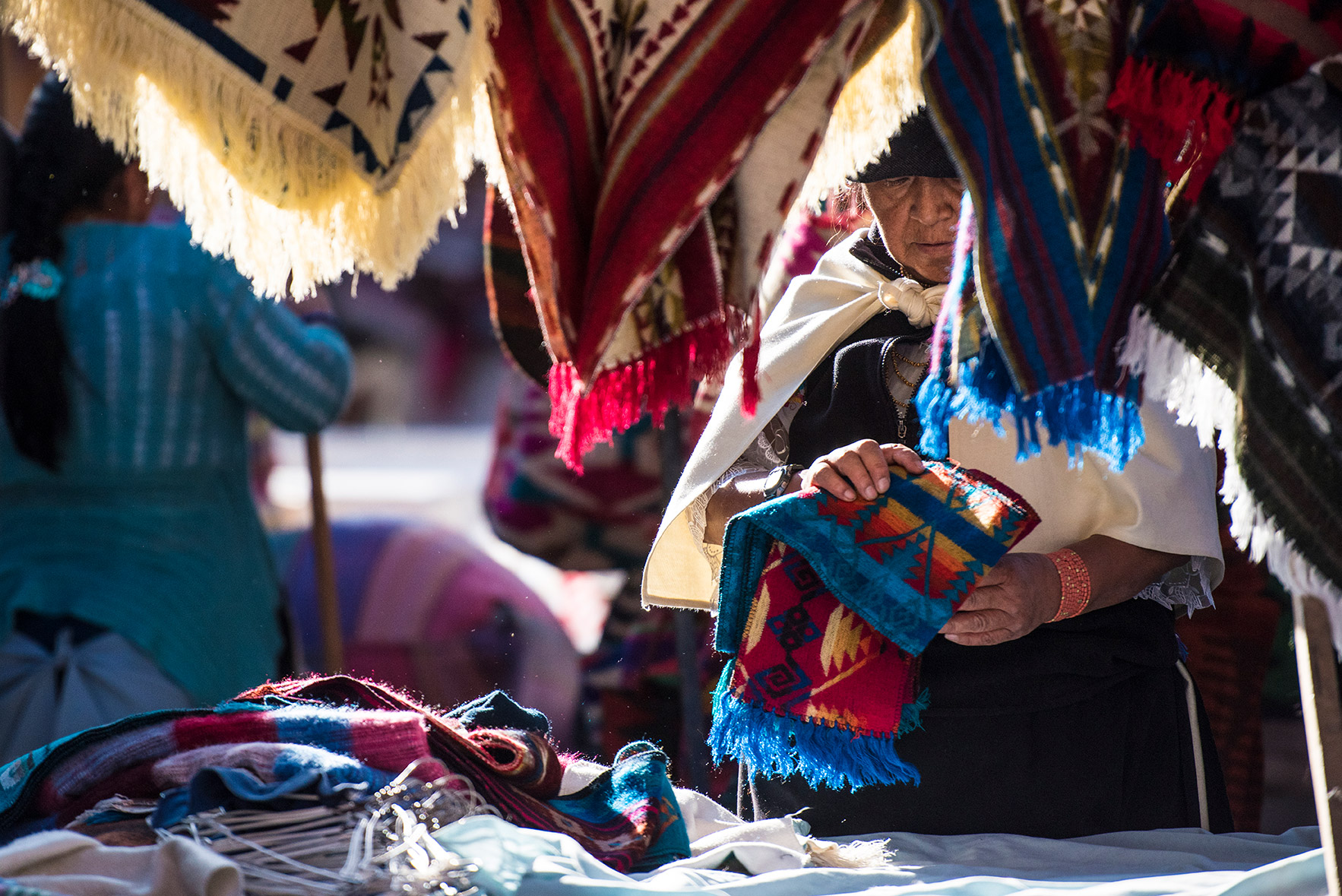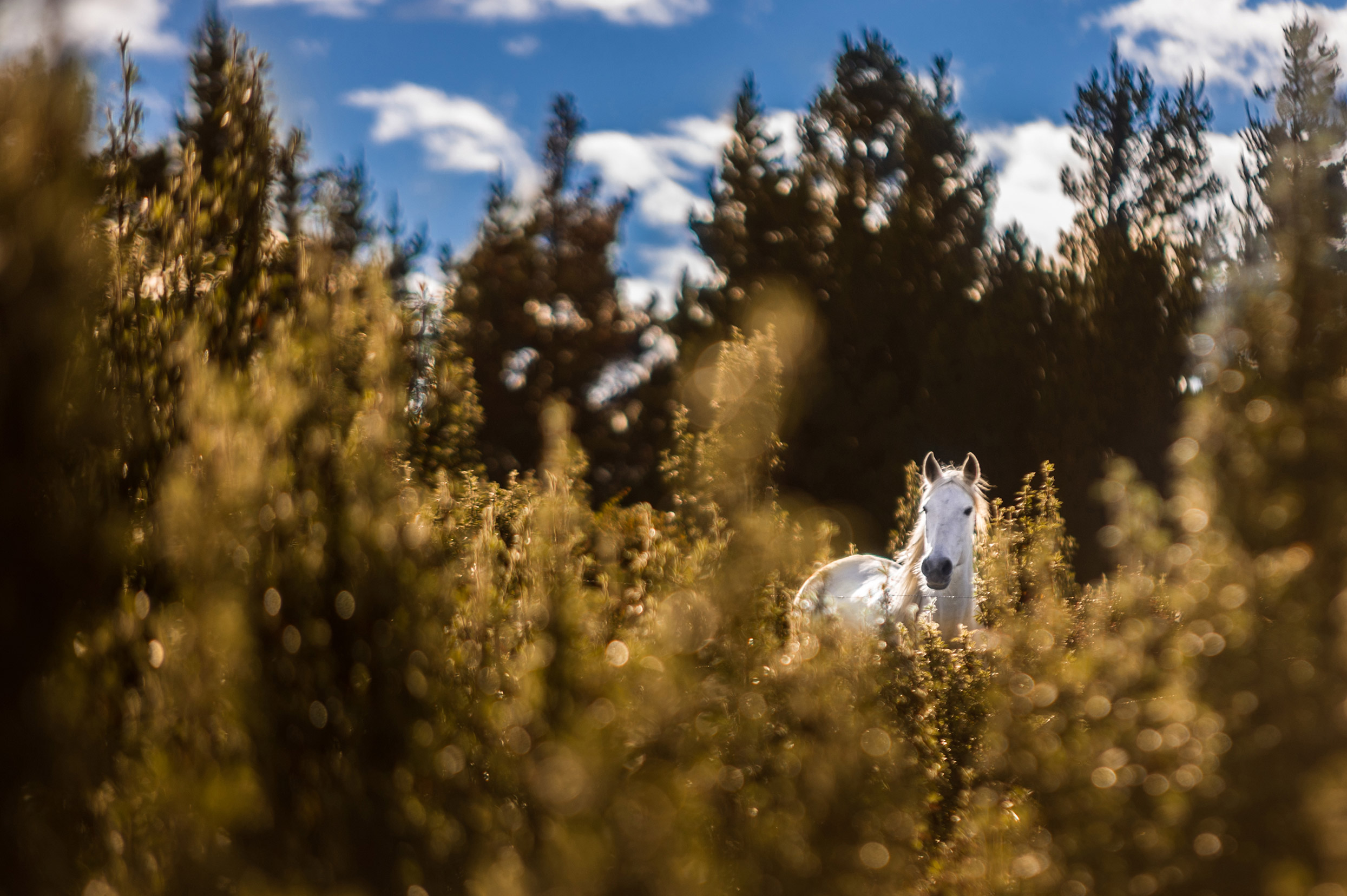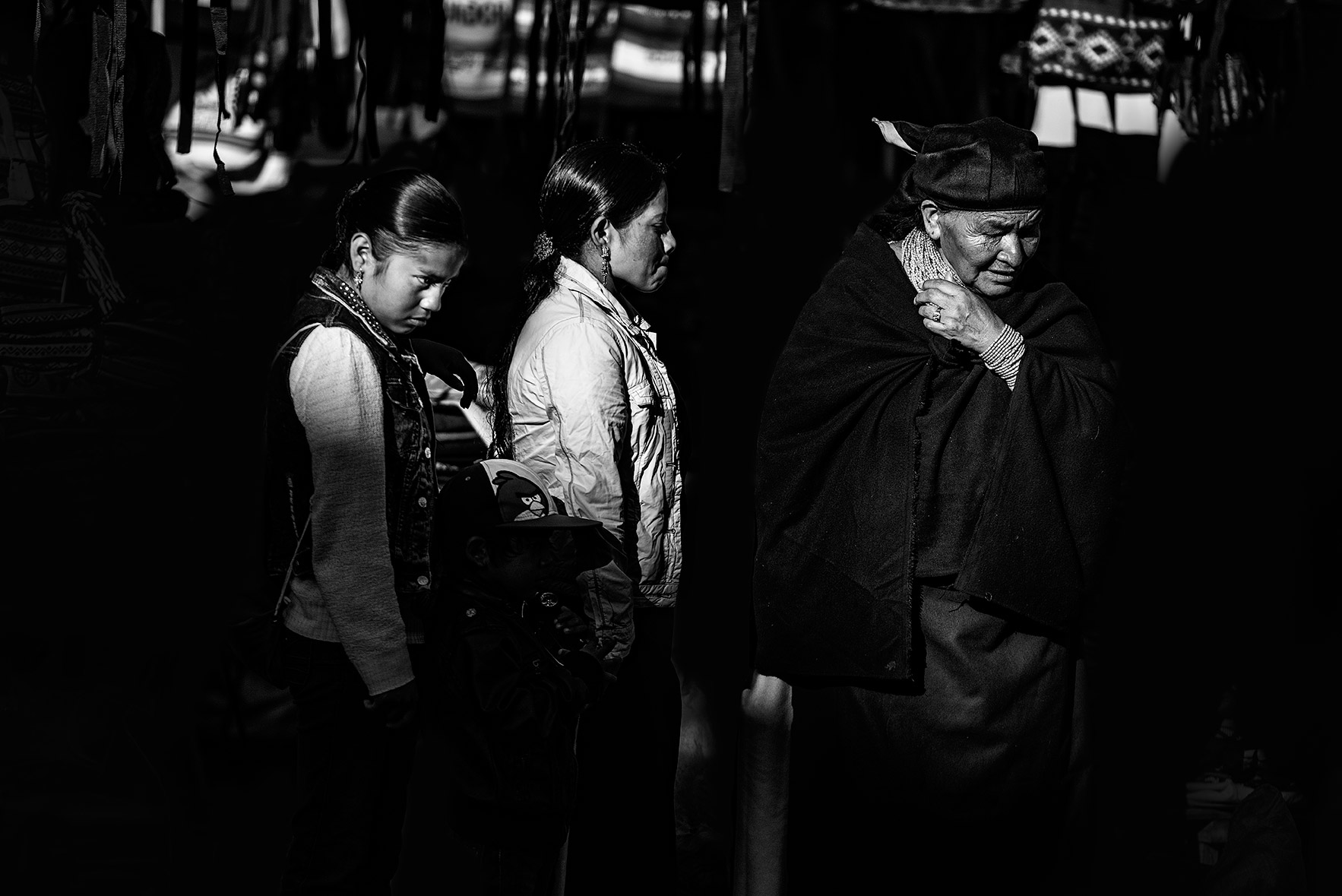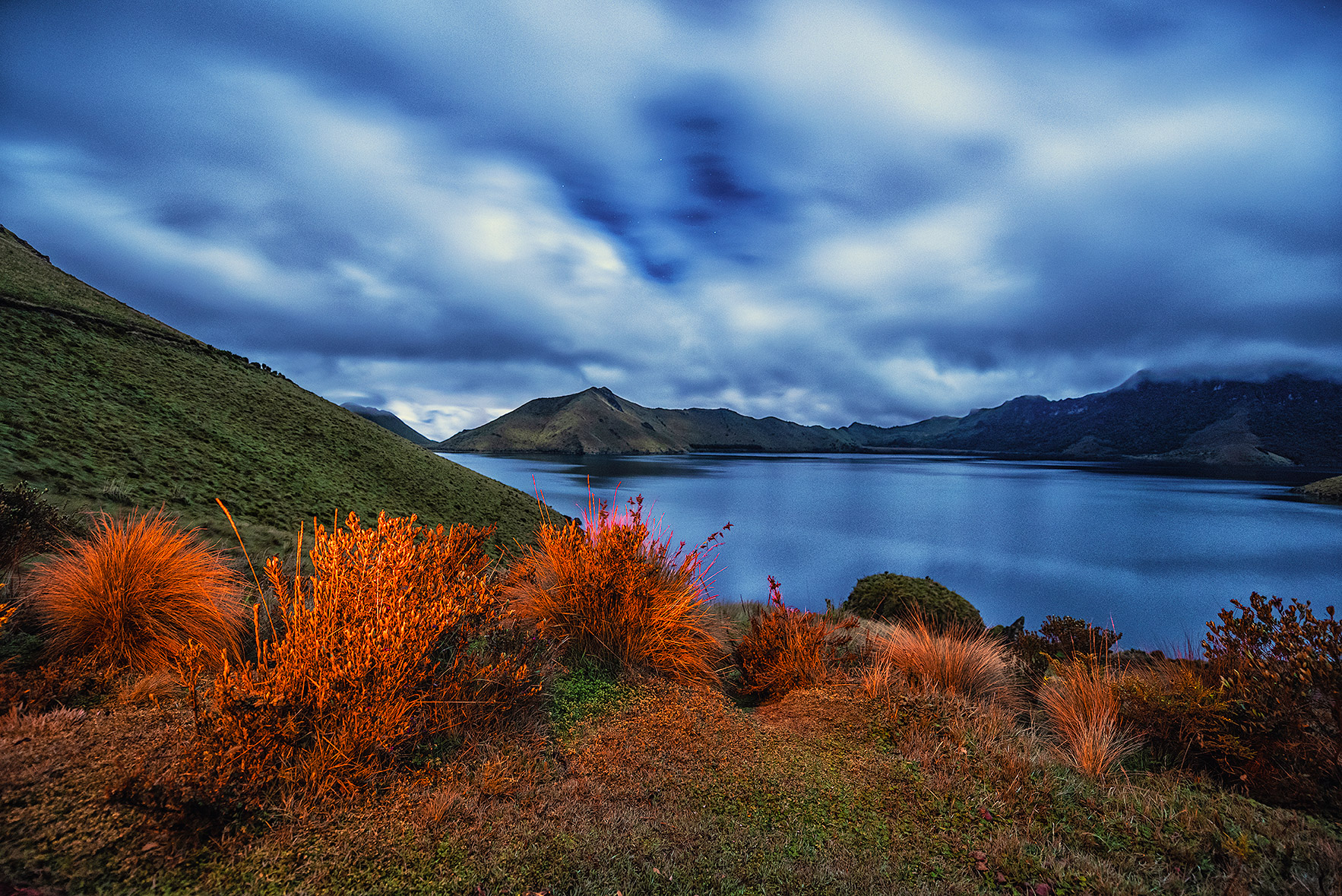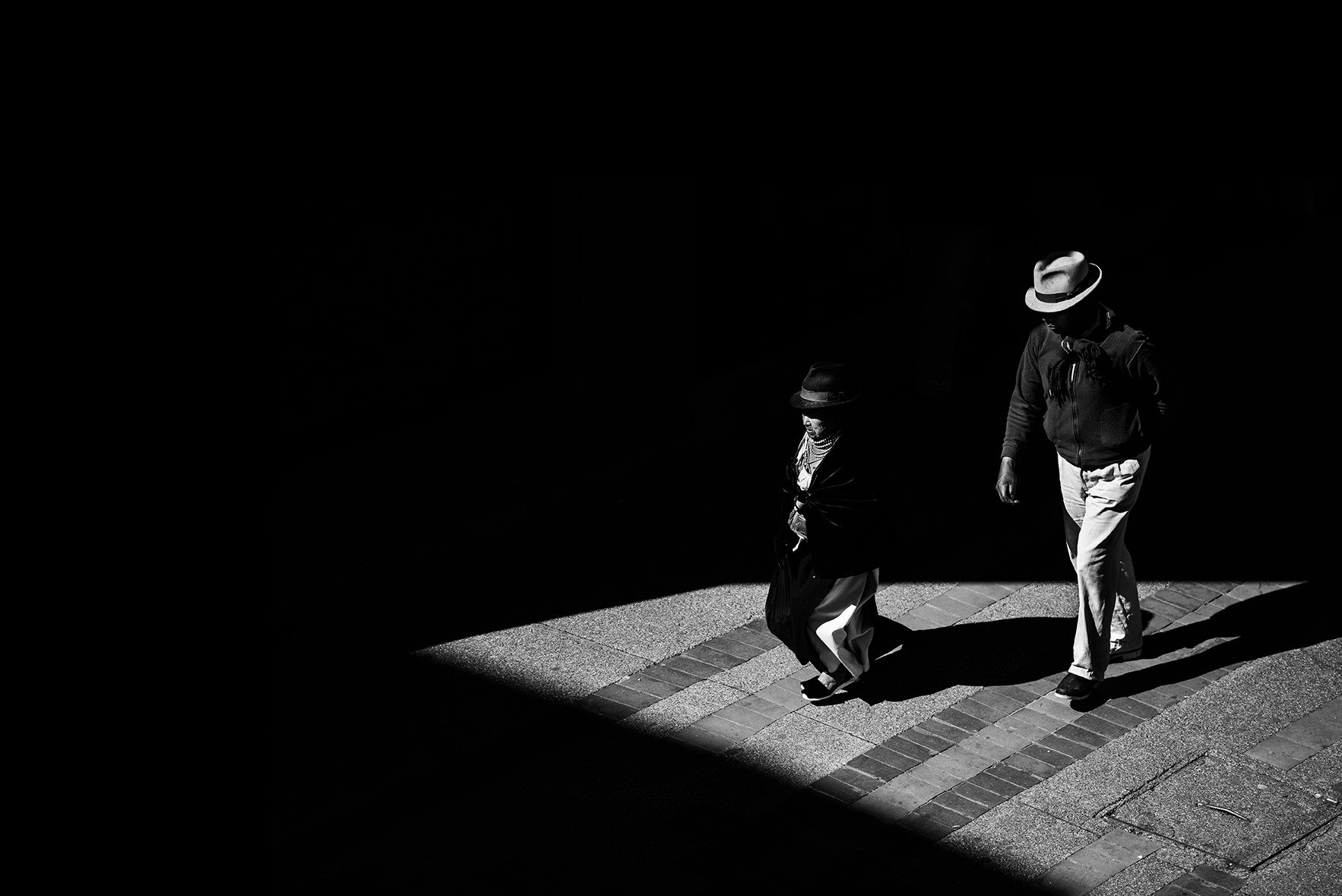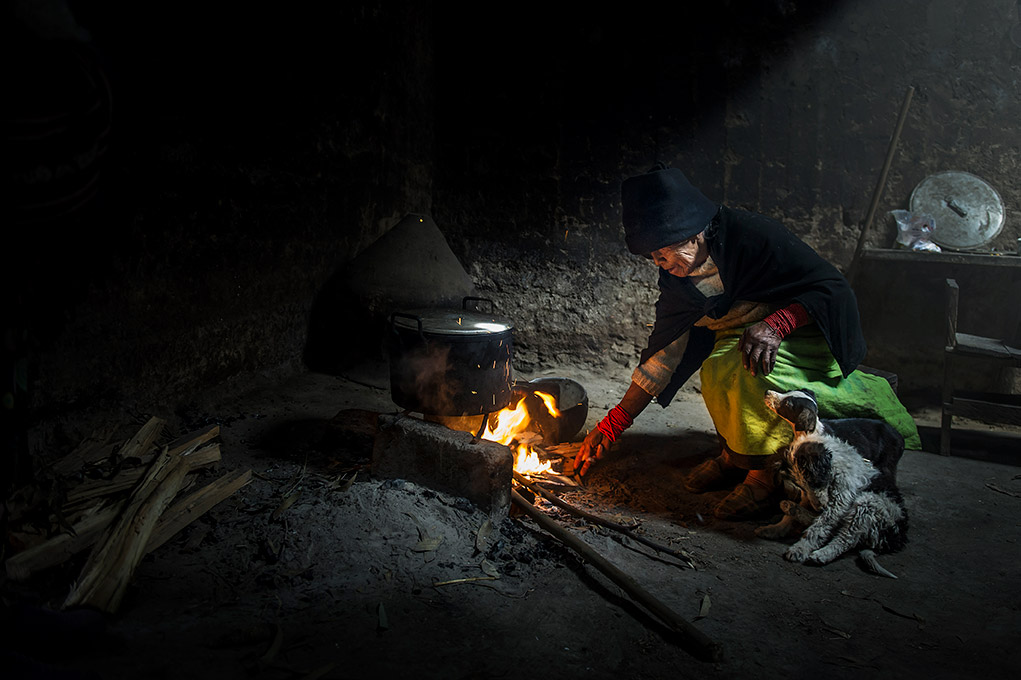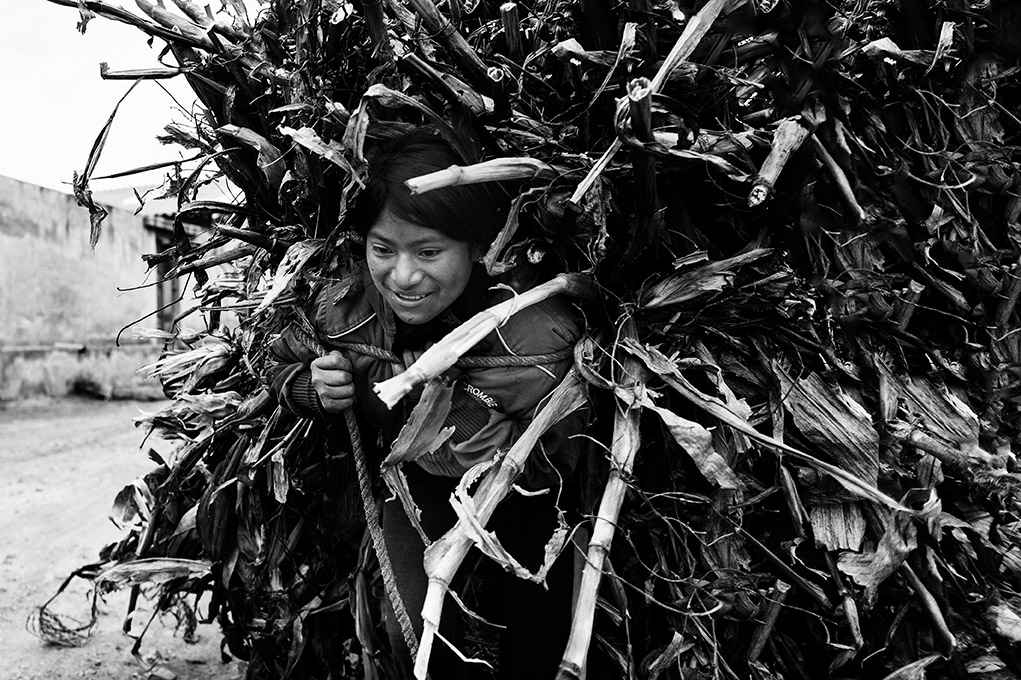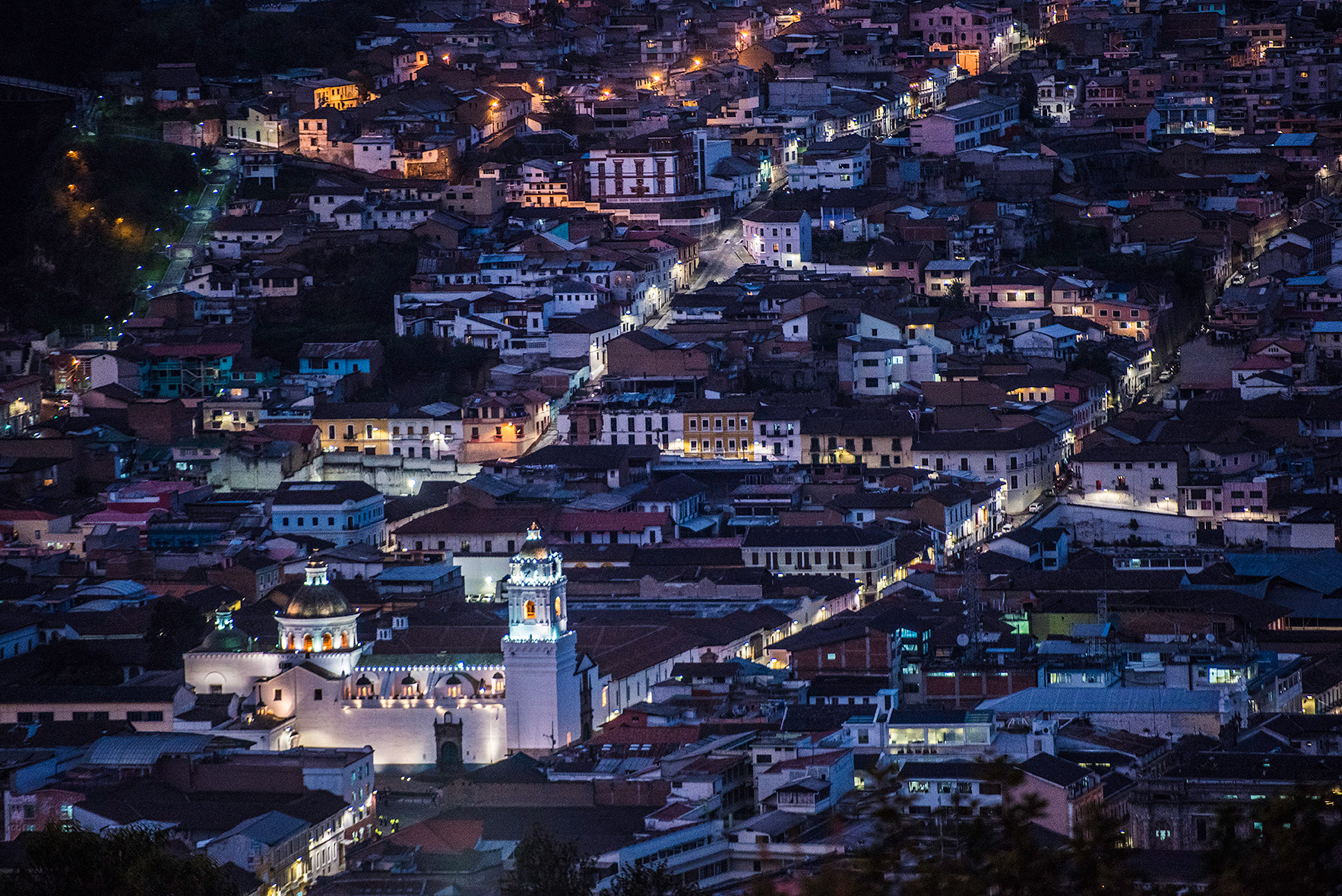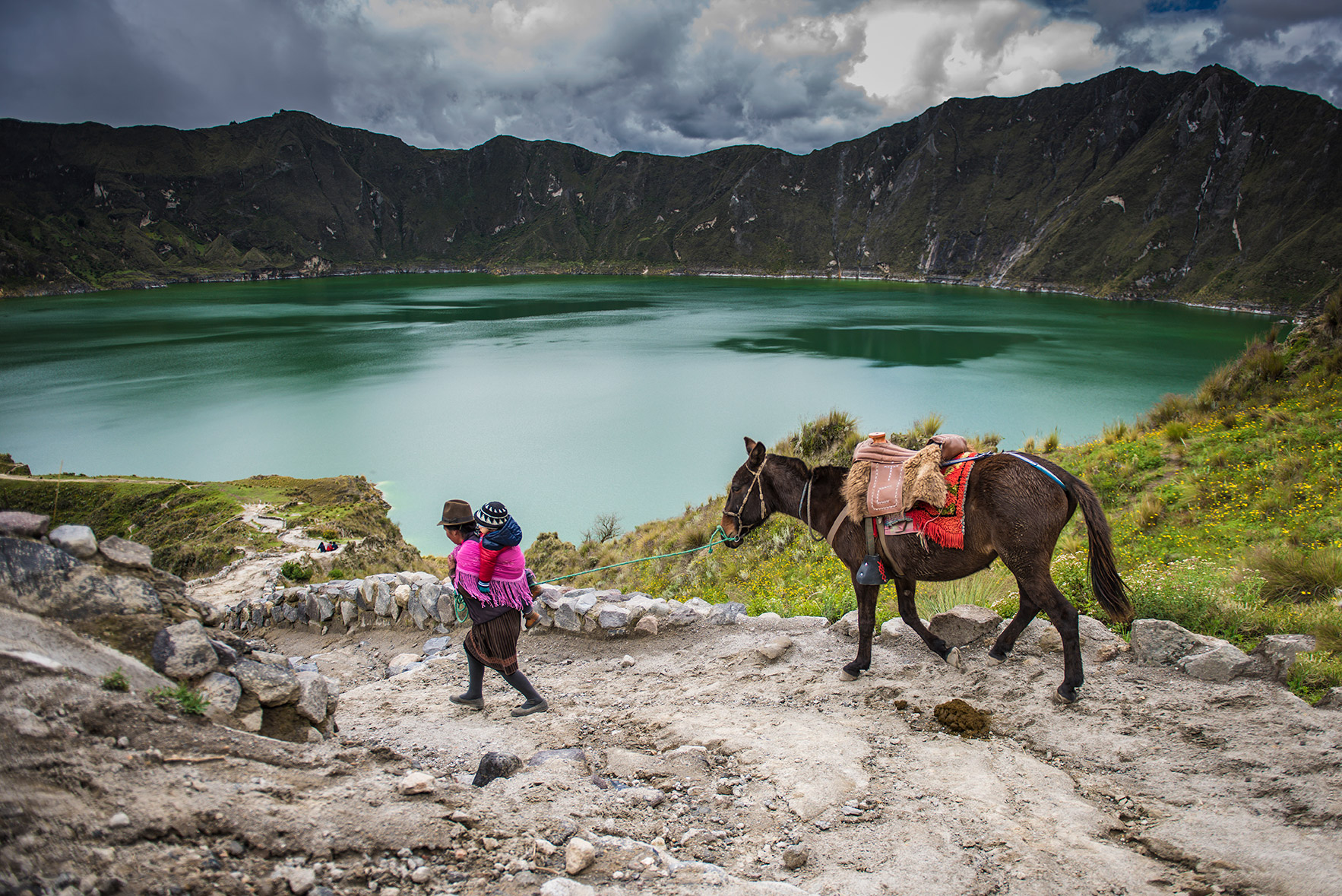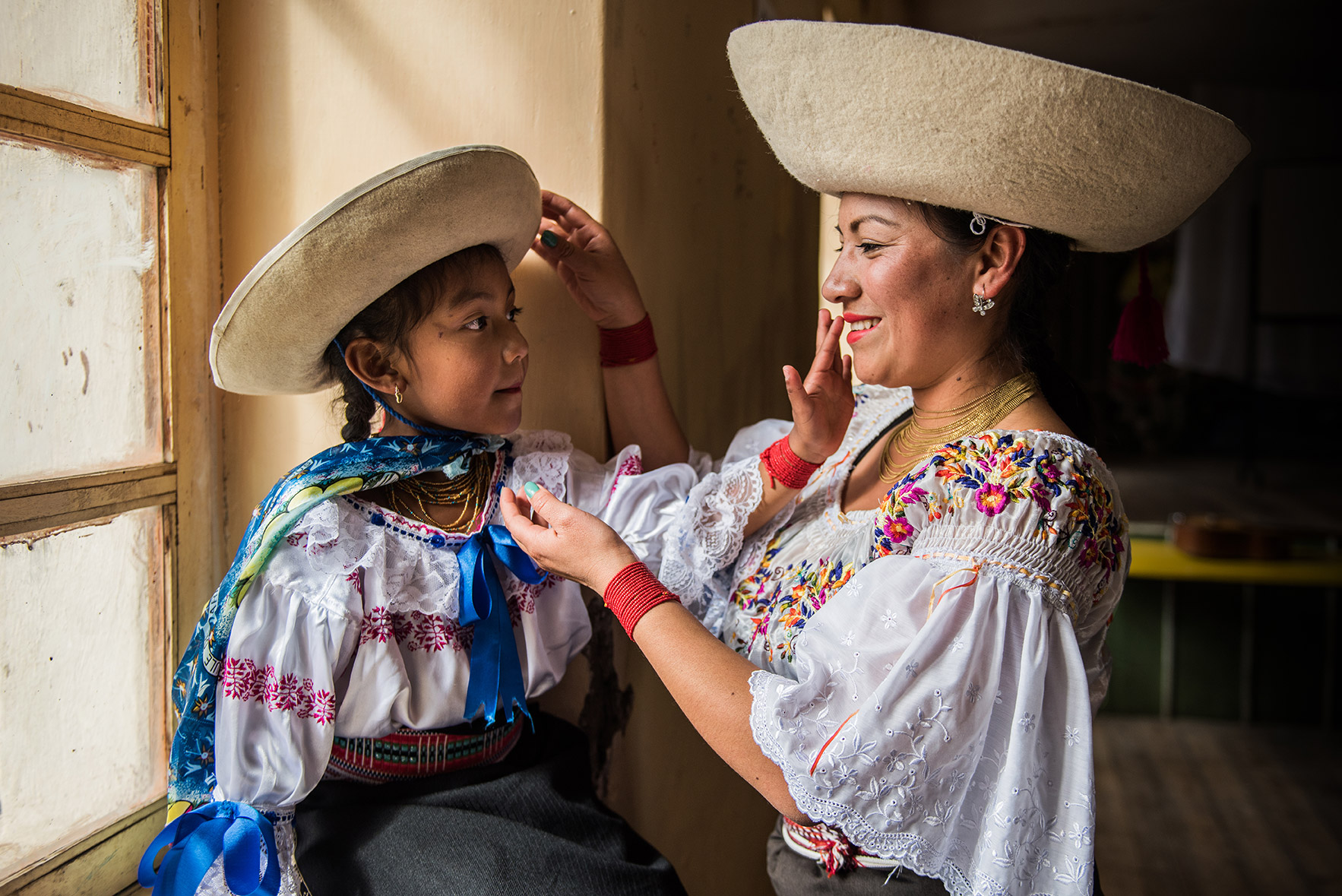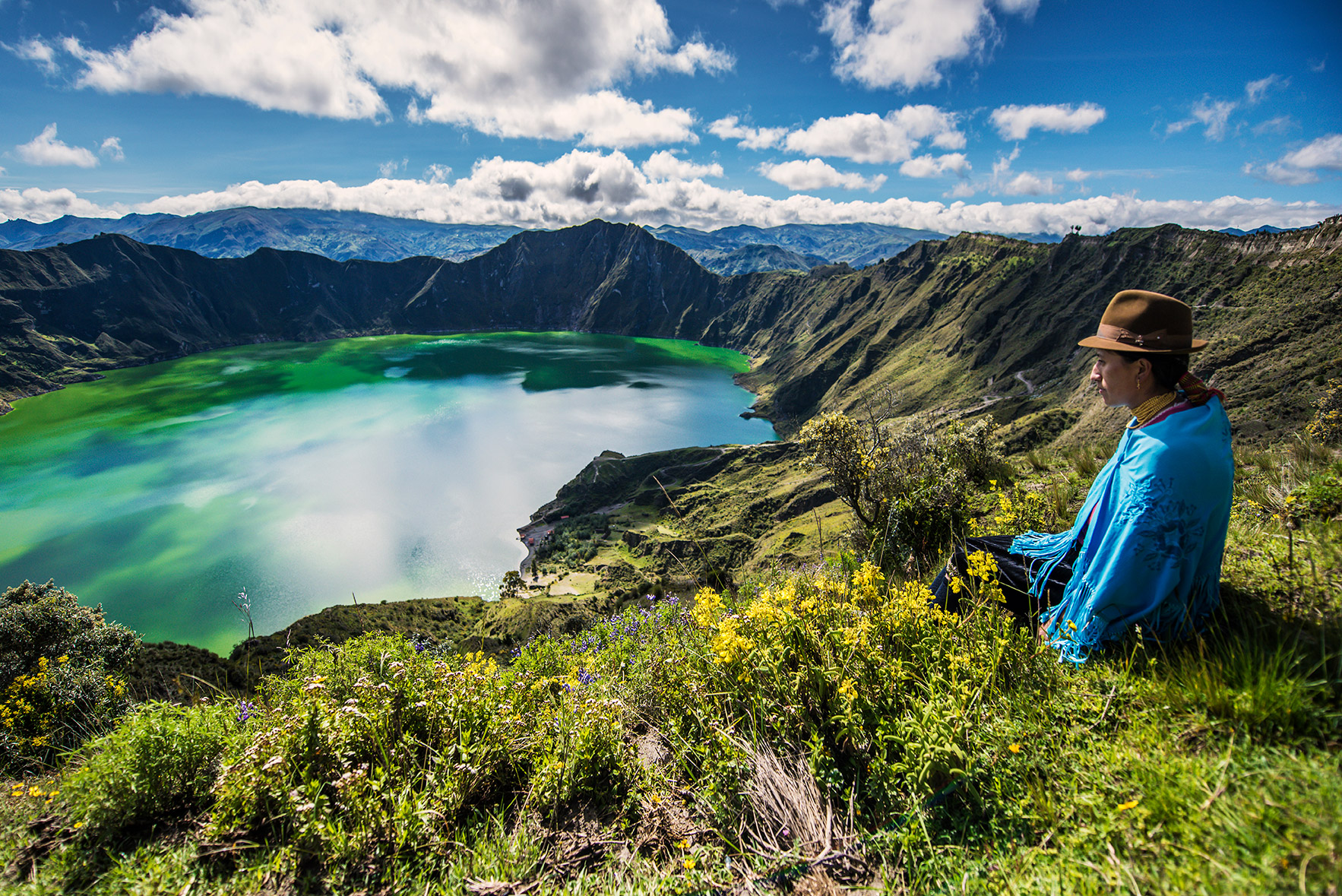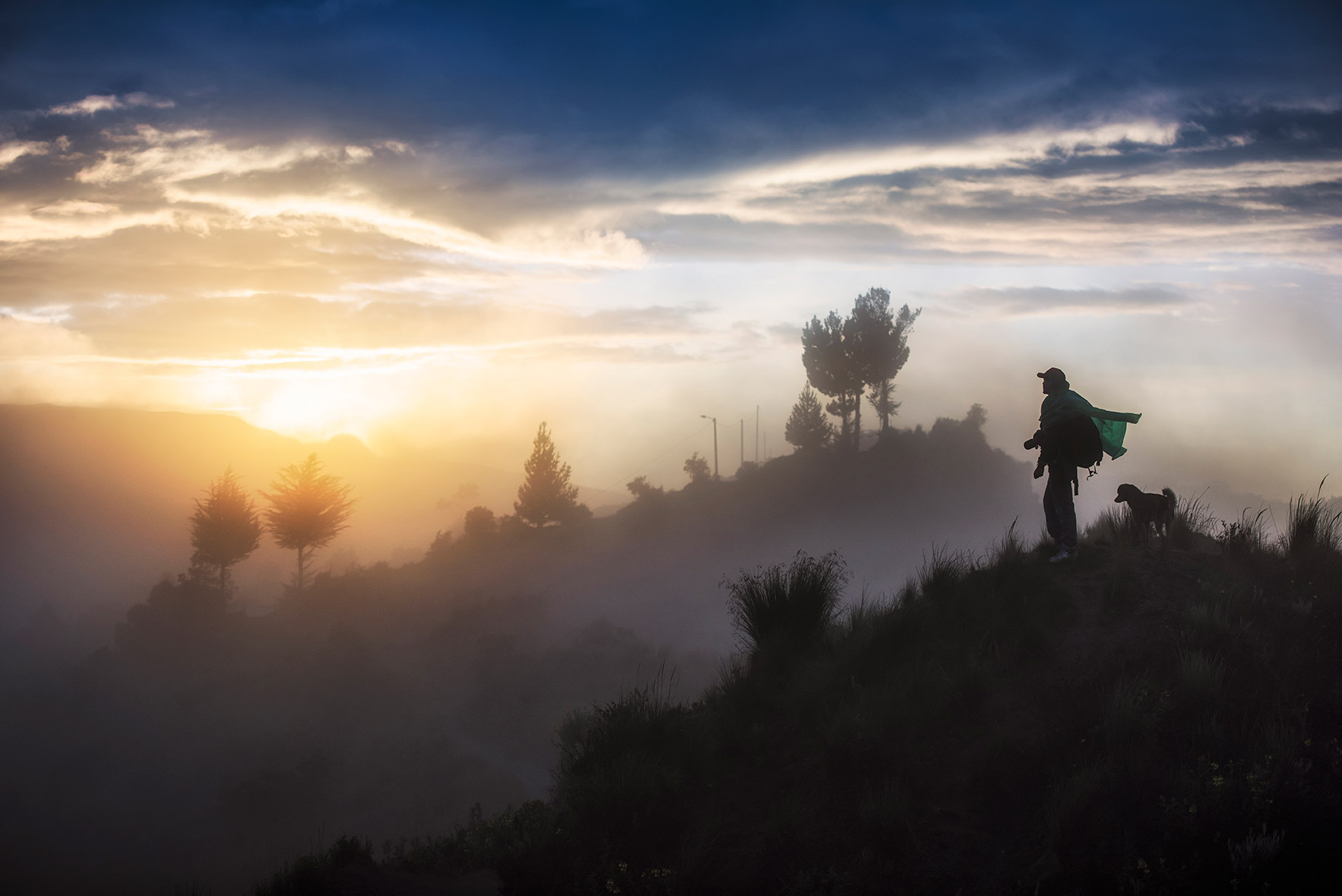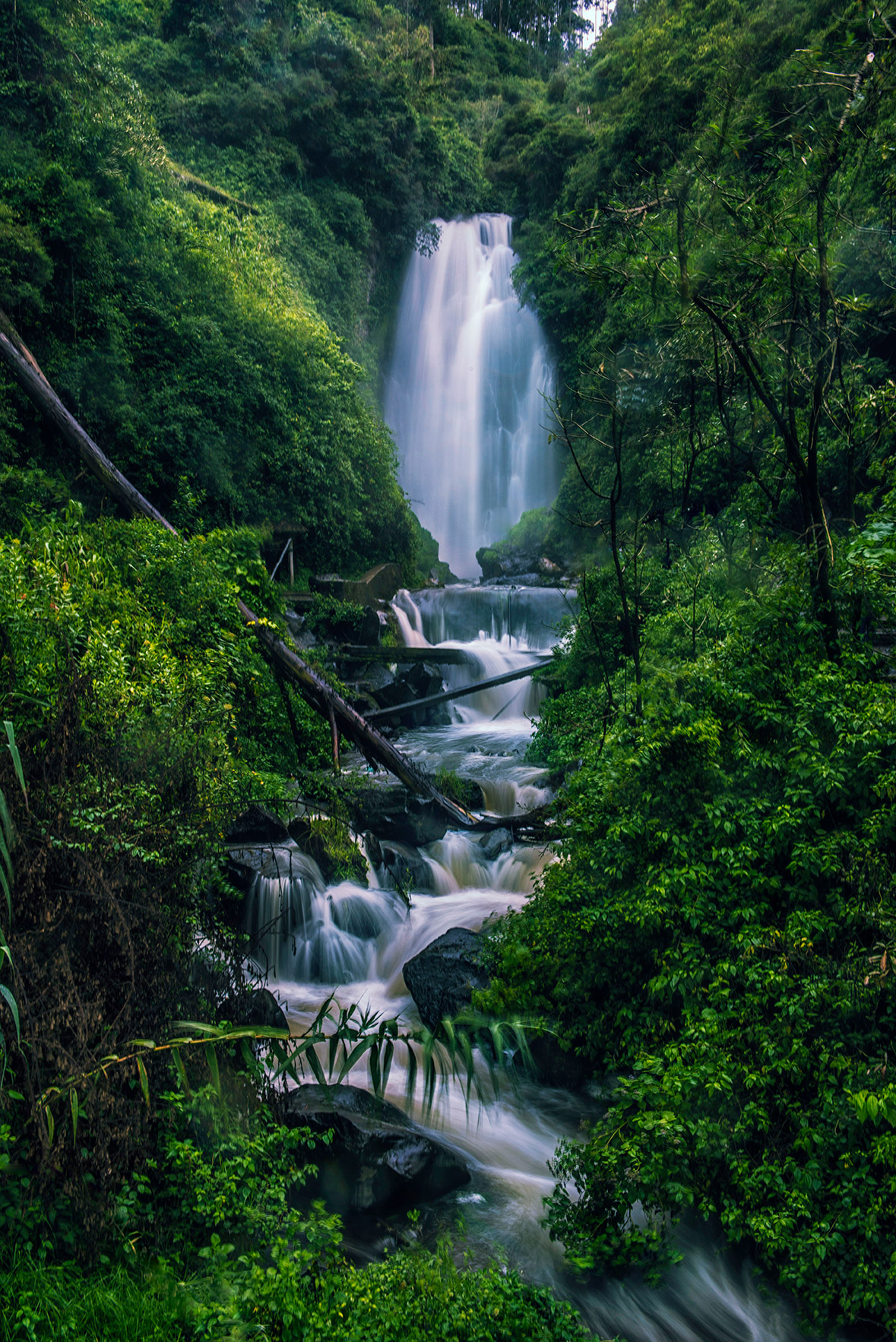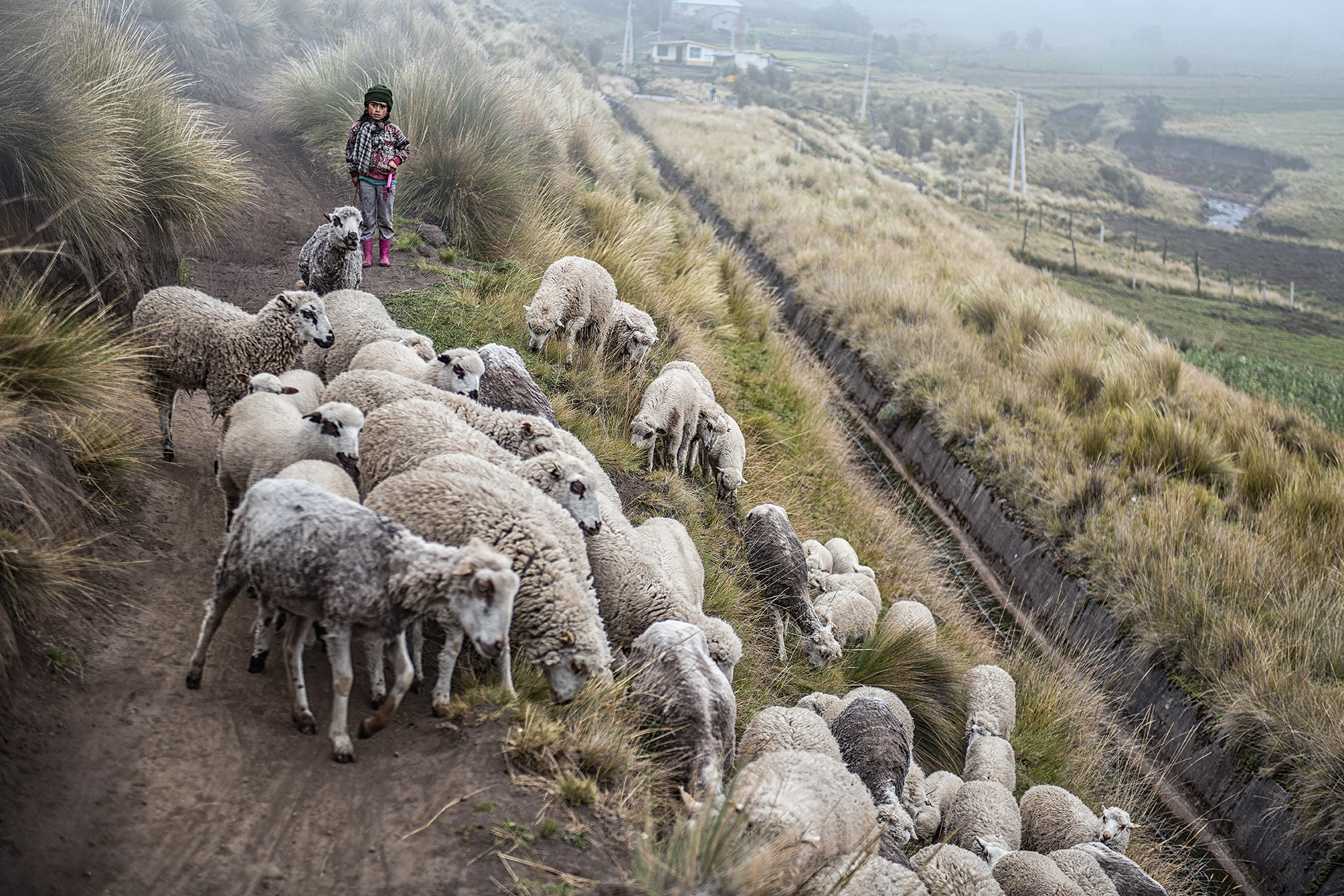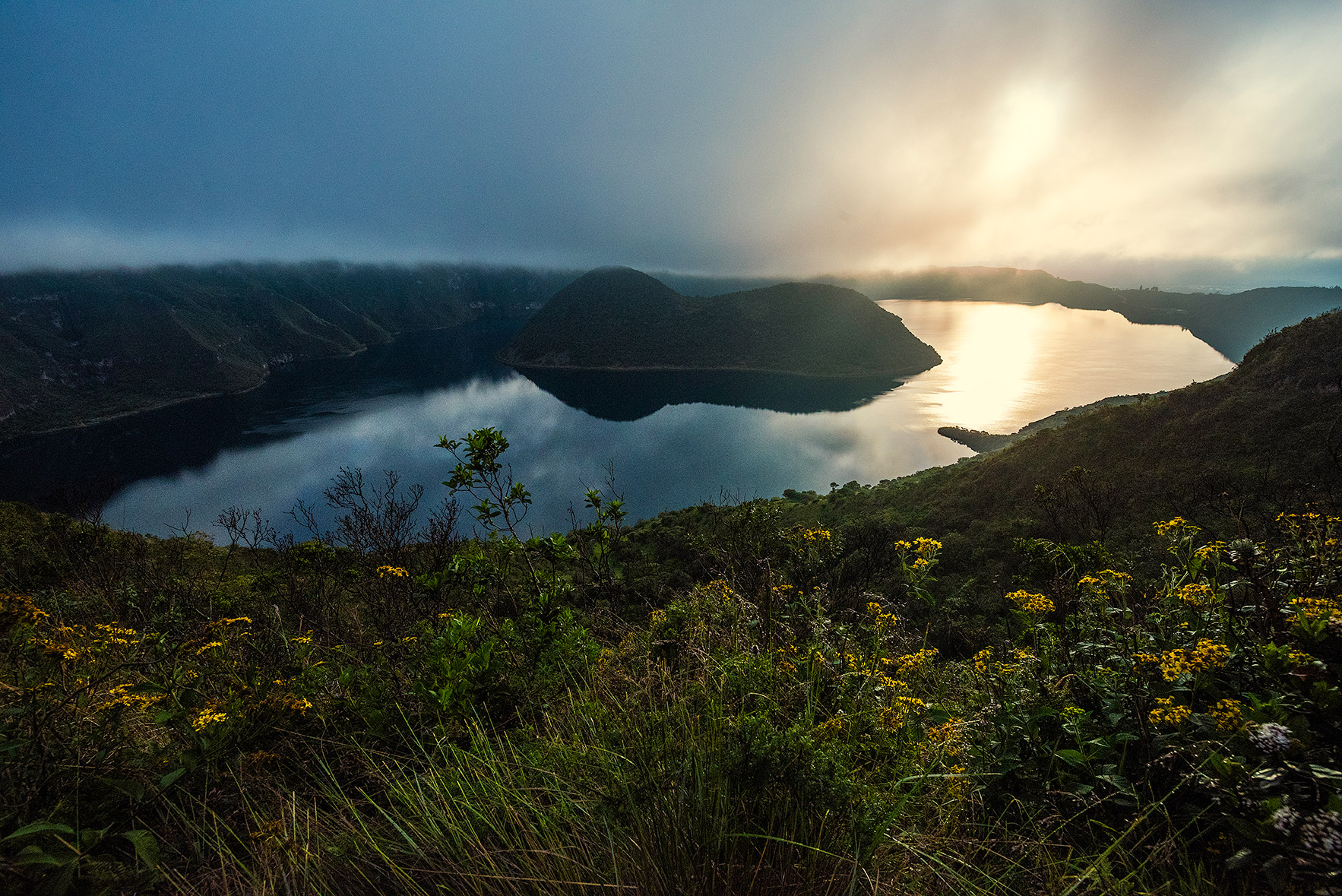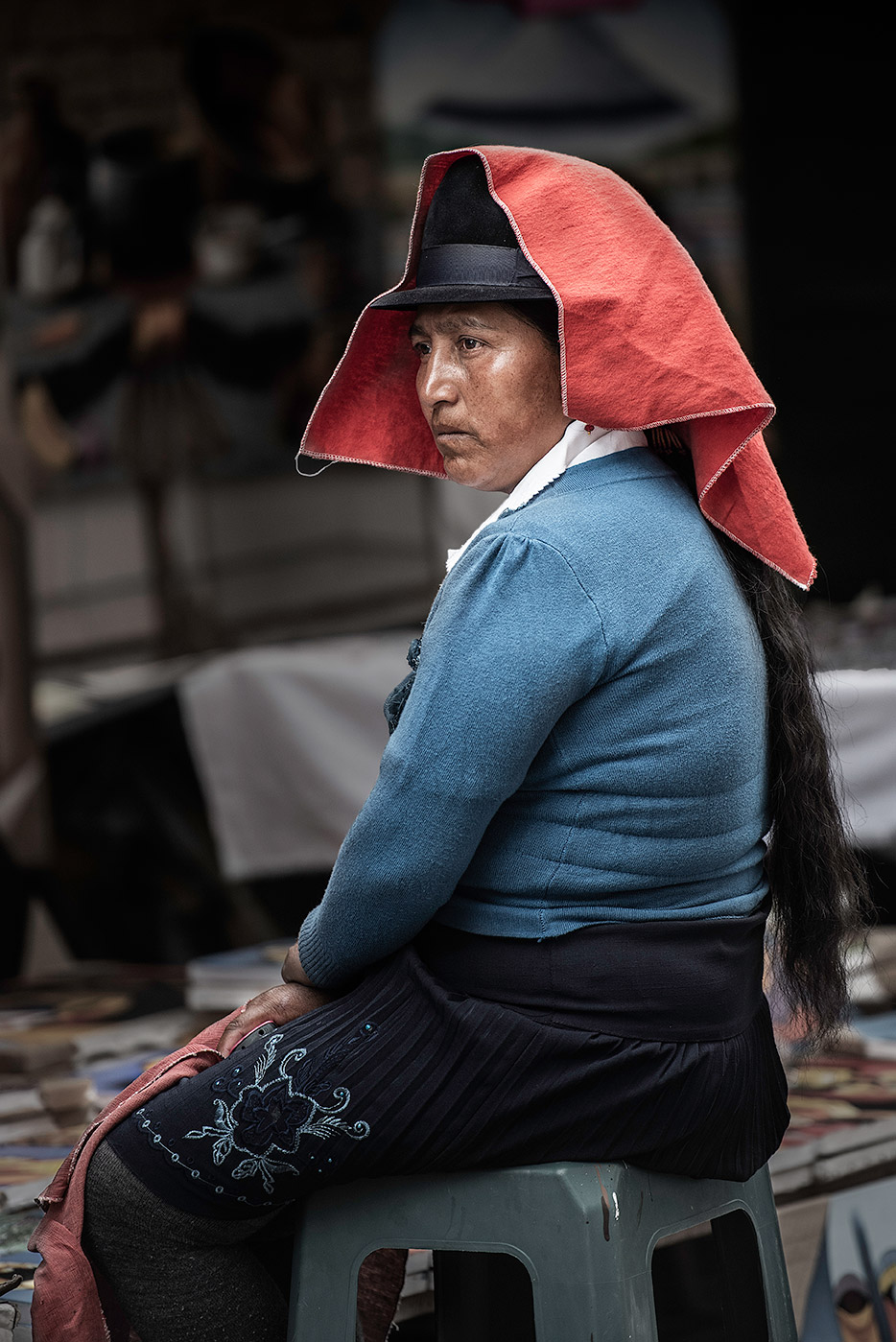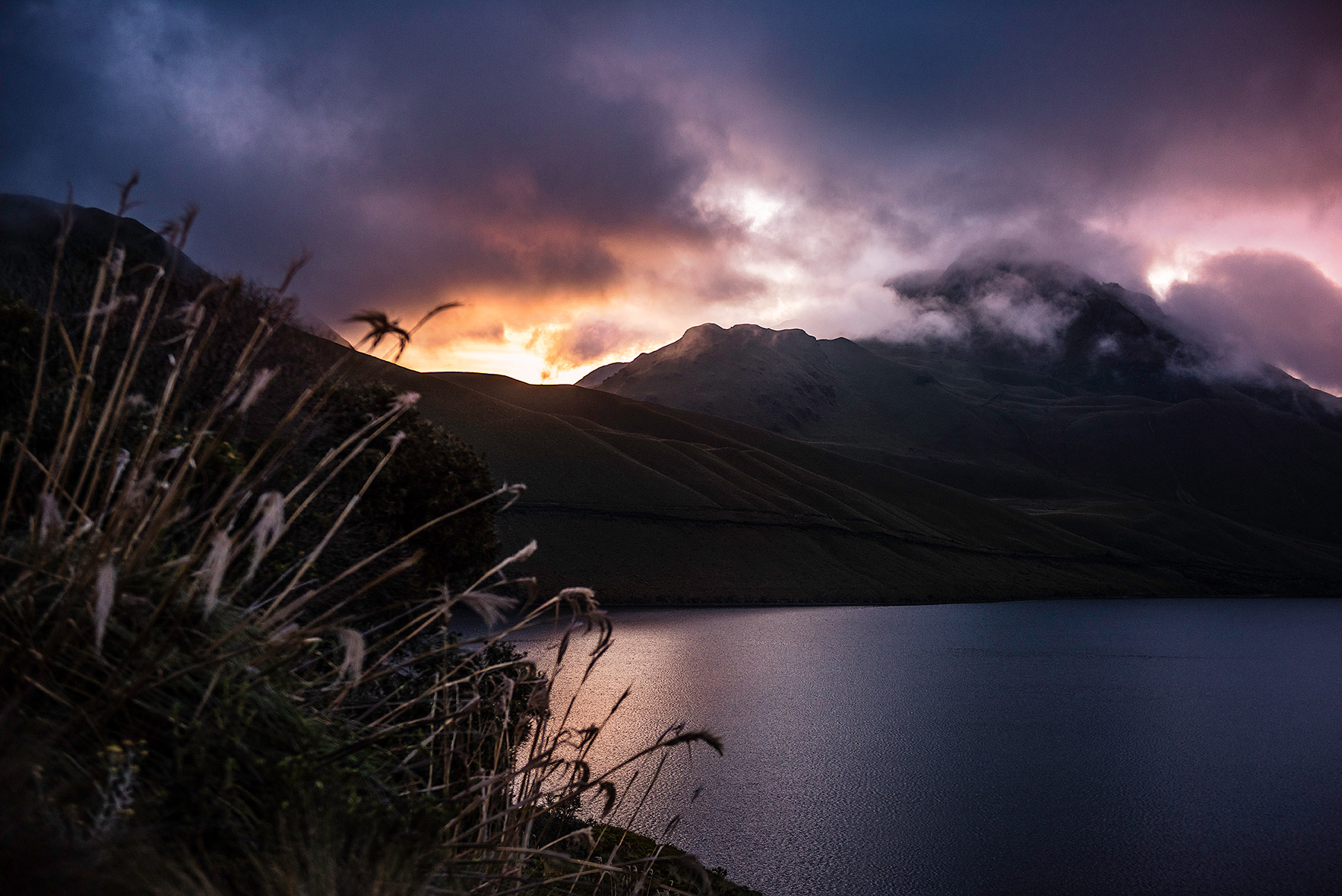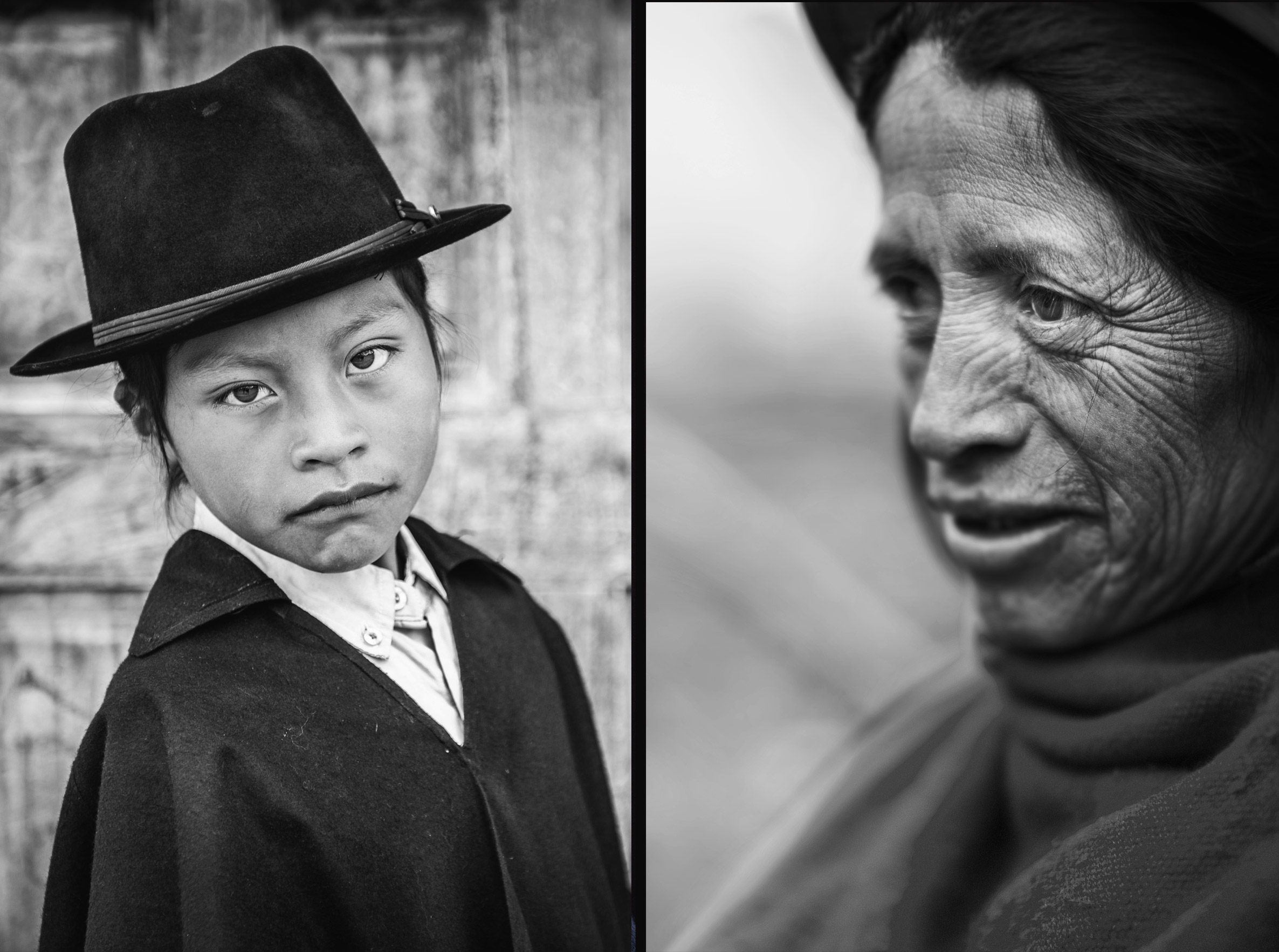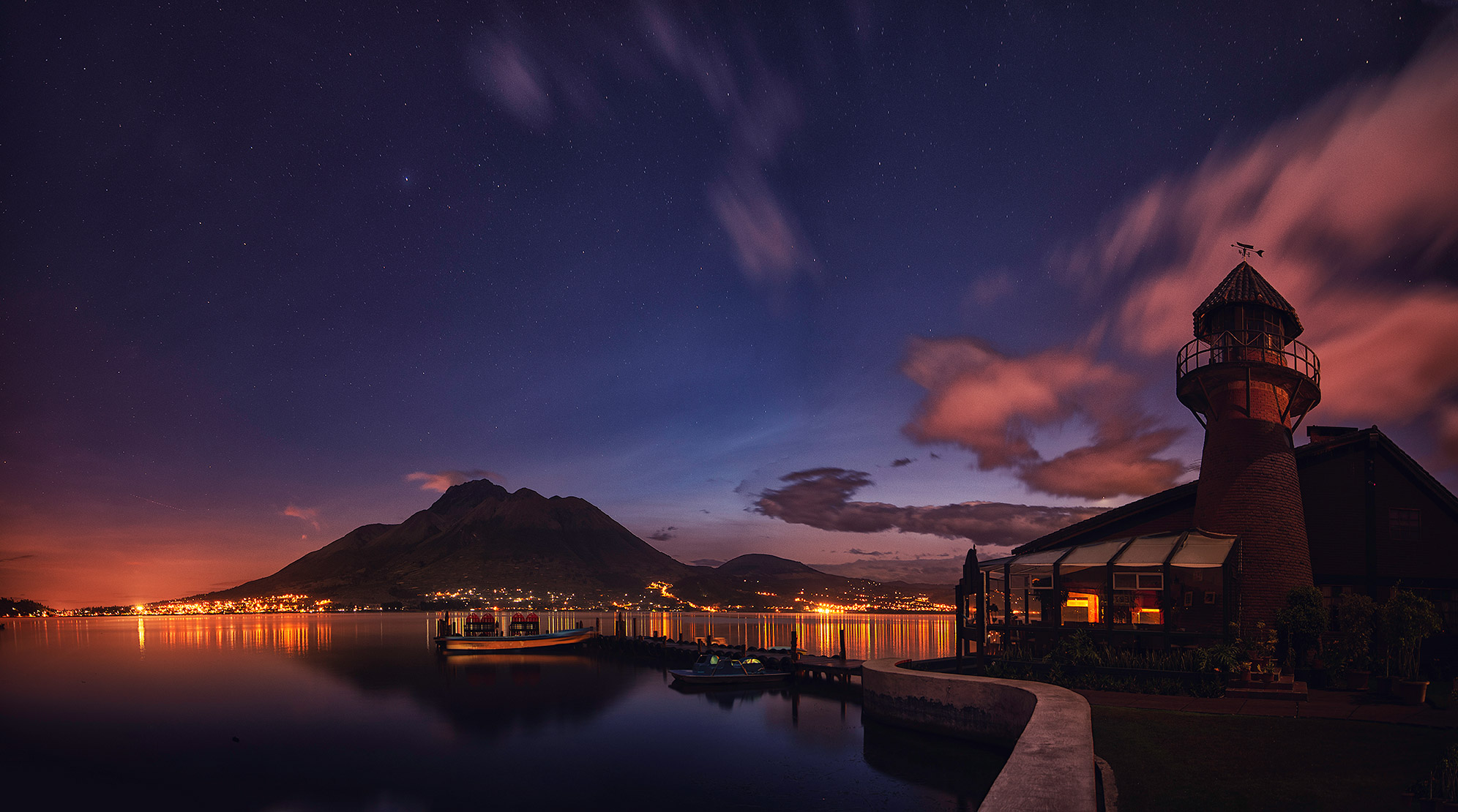 To secure your place or for more information, please contact us via email: expeditions@johnquintero.com or call us on +447984608576 or +447460010067. You can also WhatsApp to both numbers.
MEET OUR EXPEDITION LEADERS
John Quintero

Photographer/Leader

Travel and documentary photographer with more than 15 years of experience. Former BBC Picture Editor. Sony WPO, PX3, IPA Awards. Publishes regularly in books, magazines, and newspapers worldwide. Several years of experience leading photographic expeditions in different countries.

Pablo Villota

Logistics Coordinator

Colombian photographer based in Nariño, on the Ecuador-Colombia border. He has travelled extensively across Ecuador and knows the country very well. He has work for the Colombian Home Office, several NGOs and Latin American magazines. His passion for travel photography has taken him to more than 20 countries around the world.
CANCELLATION AND REFUND POLICY
For our Terms & Conditions, including cancellation and refund policy, please visit this page.
Any questions regarding our T&Cs, please contact us: expeditions@johnquintero.com