UPDATE 15/04/2018: This expedition is sold-out. For new workshops and expeditions, please subscribe to our newsletter
_______________________________________
Esta expedición fotográfica estará dirigida en Español e Inglés. Para ver la versión en Español, por favor presione aquí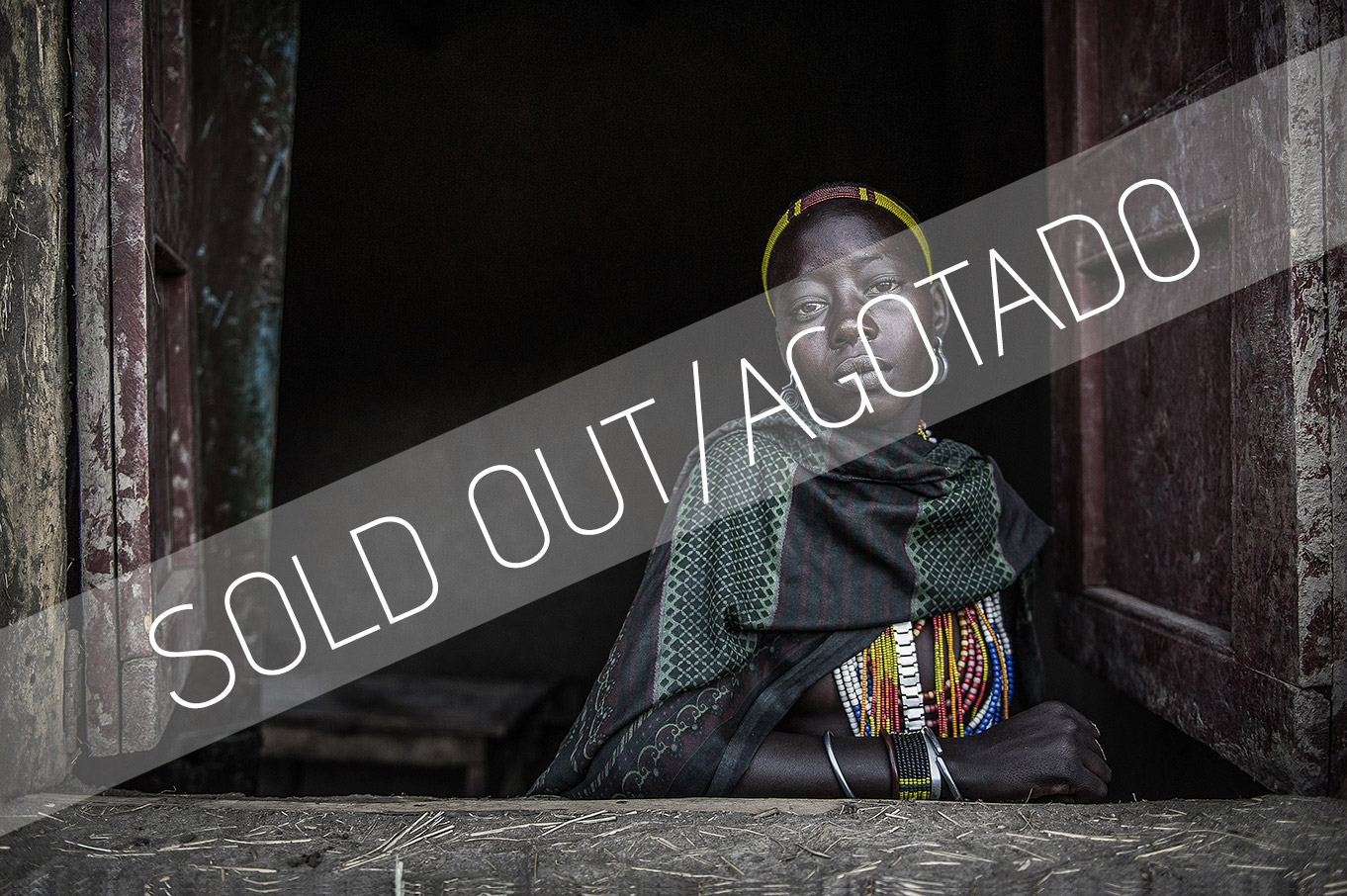 This November join John Quintero  for 12 or 18 days, in a unique photographic adventure exploring Africa's last  frontier: Ethiopia.

______________________________

-Limited to 10 participants-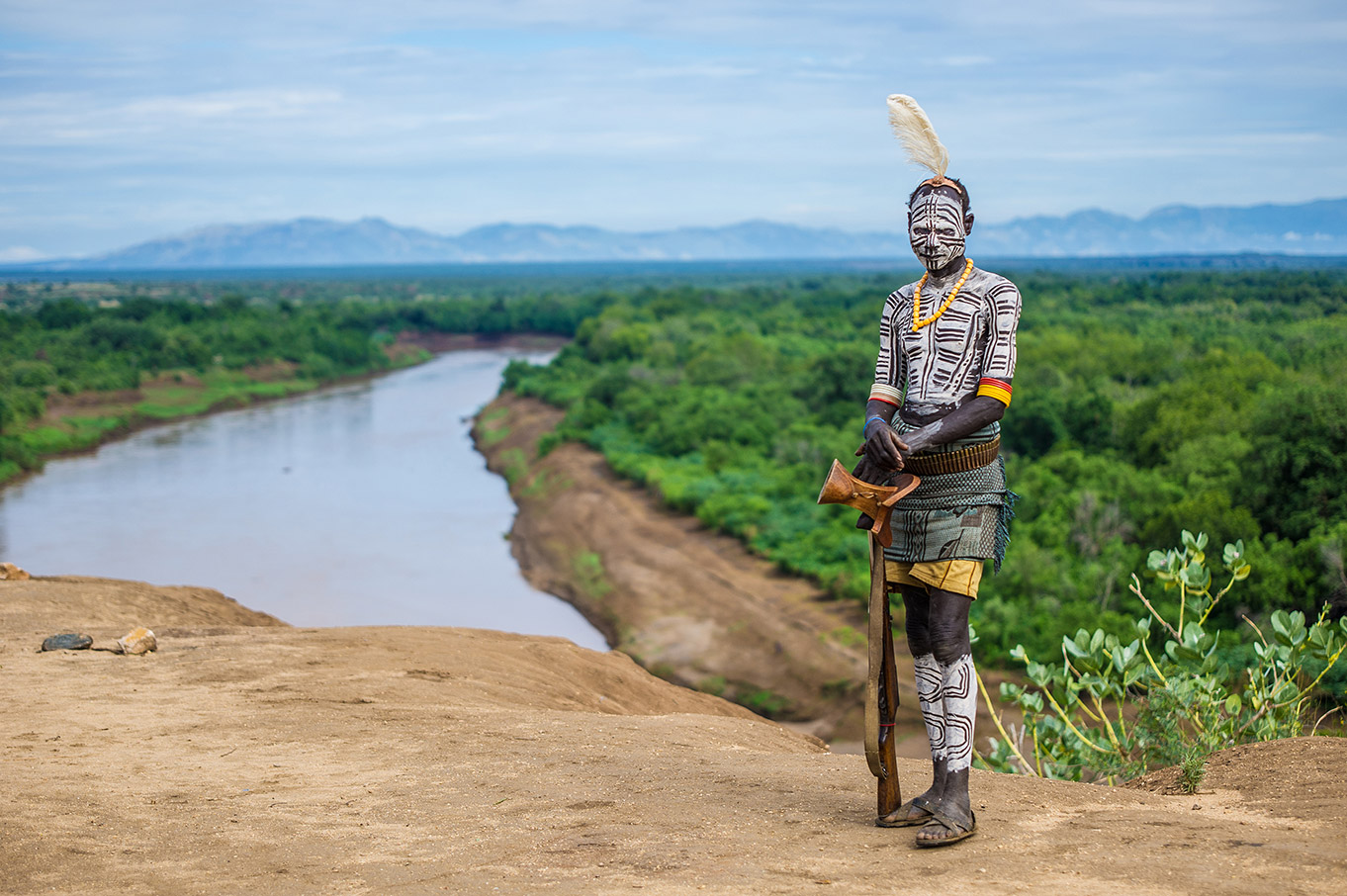 After two photographic expeditions to Vietnam in 2017 and many years of experience leading photography workshops and expeditions in the Amazon, John Quintero announces his most ambitious project: Ethiopia -Origin of Mankind- Photography Expedition.
For 12 or 18 days we will tour the country from south to north, documenting its extraordinary cultures and traditions, including the indigenous tribes in the Omo Valley in the south, the extraordinary rock-hewn churches of Lalibela and the stunning mountains of Gheralta in the north.
This expedition is a great opportunity for photographers and videographers who want to create a  visual anthropology project with the ethnic groups we will visit or simply want to improve their experience in visual storytelling.  The religious and cultural traditions of this extremely diverse country are perfect for documentary projects.
Guided by John Quintero and a team of expert local guides, you will have access to unique locations and situations in which you can make a project using documentary observation as a tool in the realization of audiovisual pieces of ethnographic and documentary nature.
This will be very difficult and expensive to pursue if you are travelling by yourself or as part of a normal tour.
Do not miss this unique learning opportunity with a professional with more than 15 years of experience as a travel and documentary photographer.
For this expedition to materialize, like all previous expeditions,  we have scouted out optimum routes and locations for your interest as visual artists.  We take great care and responsibility to ensure that everything has been organized in detail.
To reserve your space or for more information, please contact us, by email to info@johnquintero.com or call us in the UK +44 7984608576 (also WhatsApp)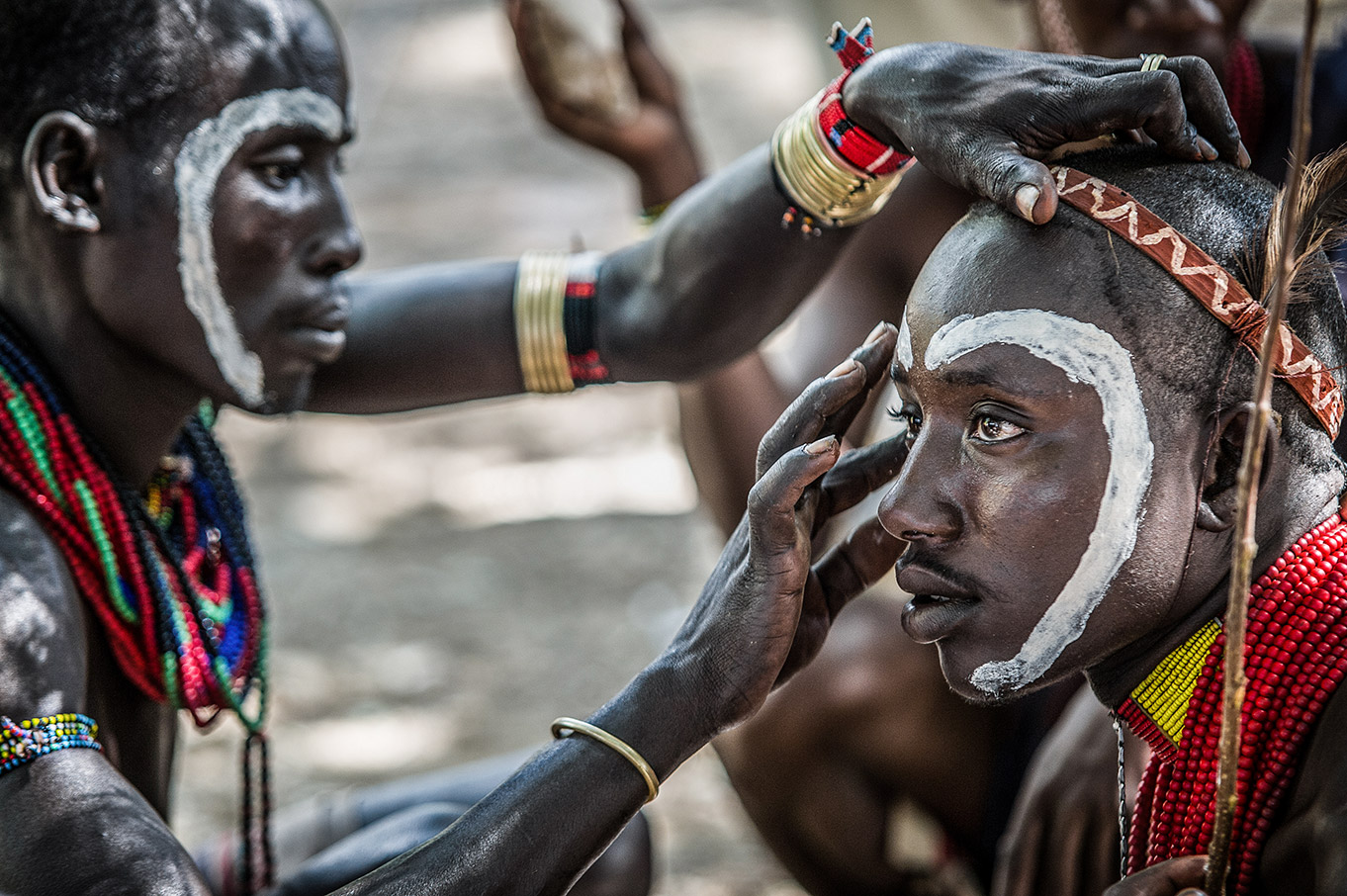 Our adventure begins in Addis Ababa, the highest capital of Africa, where we will spend the night in one of the best hotels in the city.
The next day we will travel south in 4×4 trucks, stopping to photograph traditional villages until we reach Arba Minch, where we will spend the night in Paradise Lodge, a beautiful hotel surrounded by nature from where you can photograph baboons and birds flying at eye level.
Getting to the Omo Valley is like entering a living documentary. This is a place of great anthropological value, extraordinary for portraits and for documenting the daily life of the most exotic tribes of Africa, such as Karo, Mursi, Konso, Dassanech, Banna, Hamer, Dorze, Arbore and Ari. Many of these cultures are at high risk of disappearing.
Everyday scenes around tribal villages, markets, initiation to adulthood rituals, women with large ceramic plates on their elongated lips, the art of body and face painting or the scarification of their bodies, the photographic possibilities here are endless.
It is important to mention that our expedition will be highly focused on documentary and portrait photography and our itinerary has been designed so that we visit each of the aforementioned indigenous groups, spending several nights with them. This is a unique opportunity that a very few visitors have access to.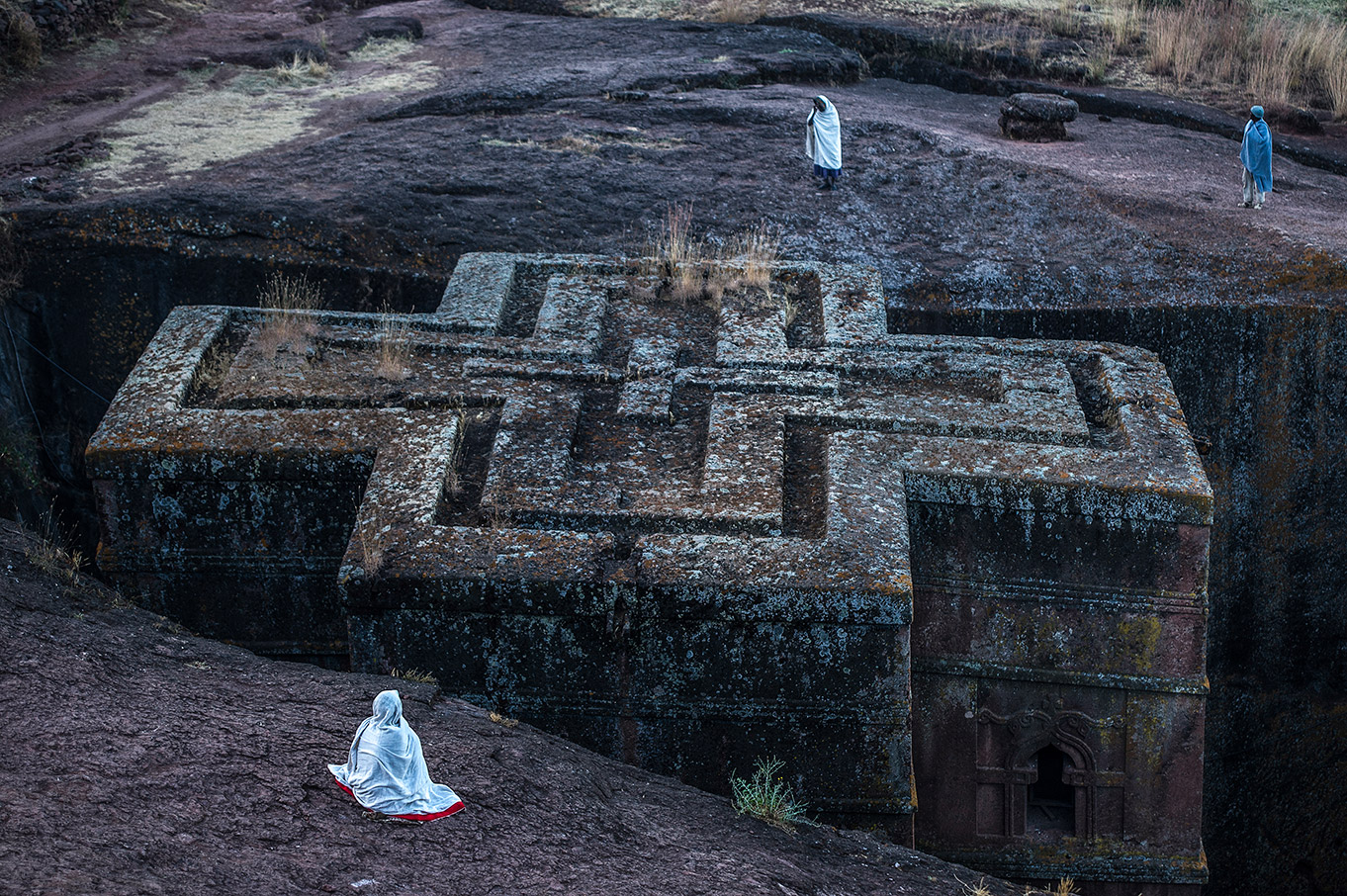 After several days photographing the tribes of the Omo Valley, drive back to the capital and take a flight to Lalibela in the Amhara Region, centre of the country to visit its magnificent rock-hewn churches, dating from the 12th and 13th centuries.
Lalibela is one of the main places of pilgrimage for the Coptic Christians and is known as the New Jerusalem. Its 11 medieval monolithic churches are a UNESCO World Heritage Site.
Expect beautiful religious ceremonies, pilgrims wearing white robes and candlelit underground churches and even exorcism ritual that seem to be scenes taken from centuries ago.
Visit local markets in the villages near Lalibela, enjoy the traditional Ethiopian coffee ceremony and see how women prepare injera, the typical national dish.
We continue our journey taking pictures of shepherds herding their livestock and the daily life of farmers cultivating sorghum and teff.
We finish our first tour with a flight to the capital, to bid farewell to our first group.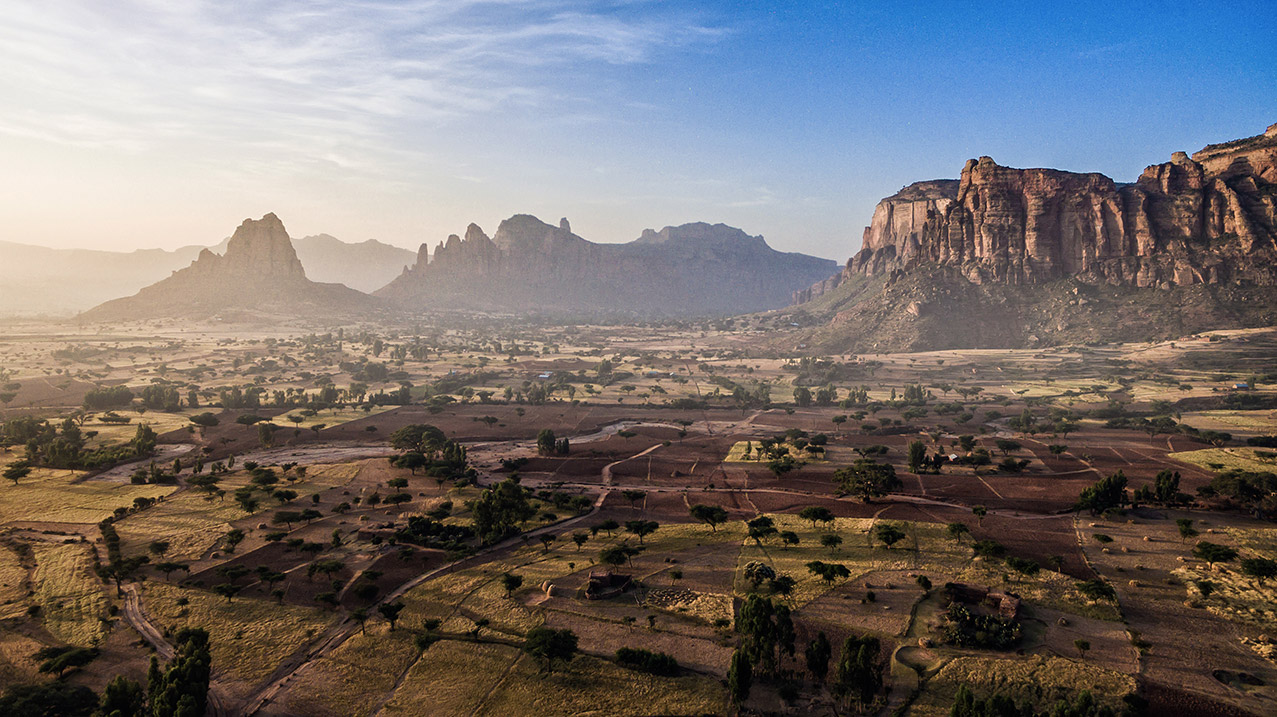 EXTENSION 6 DAYS  (DECEMBER 3rd TO 8th)
For those who wish to further explore this exotic country, after Lalibela we will fly to Mek'ele in the north, to photograph the impressive landscape of the Tigray region, including the little-known churches of Gheralta and the life of the farmers who grow sorghum, corn, and teff, a cereal originating in Ethiopia, used in the preparation of injera, the typical dish of the country.
With its sheer cliffs and beautiful surreal rock formations, the Gheralta Mountains resemble the desert landscape of the southwestern United States, with one big difference: High up and hidden in these cliffs are some of the Ethiopian Orthodox rock churches less visited of the country, some of which are more than 1000 years old. Climbing is optional, the landscape is impressive seen from above or from below.
After photographing the landscape and rural life around Gheralta, we will travel to Axum, a city in the north, known for its tall carved obelisks, relics of the ancient Kingdom of Aksum. This is an important centre of pilgrimage, where the Ark of the Biblical Alliance is housed, which is believed to contain the tables of the 10 commandments.
Churches lit with candlelight, processions of white-clad parishioners and priests with beautiful costumes carrying heavy metal crosses, are part of the everyday scenes we will document.
Our tour ends with a flight over the impressive landscape of the Tigray mountains, to return to Addis Ababa, to end the second and last part of our 18-day tour.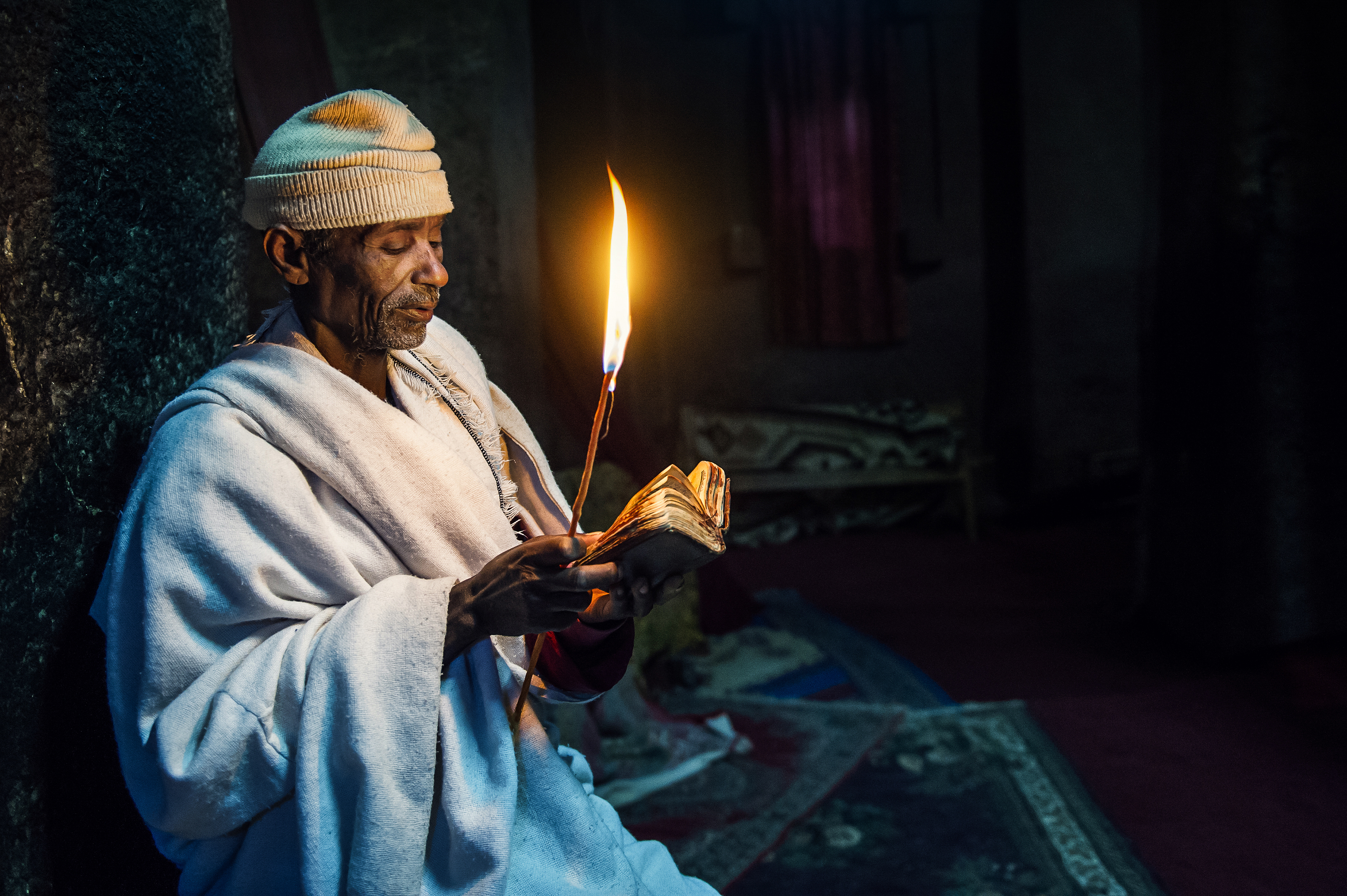 WHY ETHIOPIA AND WHY THIS PHOTOGRAPHY EXPEDITION IS CALLED ETHIOPIA ORIGIN OF HUMANKIND?
This photographic expedition is focused on exploring the cultures that have inhabited Ethiopia for centuries, from the tribes of the south, the place of origin of the first human being, to the ethnic groups of the north, their religion, customs and traditions.
The oldest fossil skeleton of a human being was discovered in Ethiopia. 'Lucy' is an Australopithecus afarensis and dates from about 3.2 million years ago.
In addition, the Omo Valley is home to approximately 200,000 indigenous people, who have lived in this isolated corner of the world for centuries, developing their own customs. Each tribe has different body markings, clothing, hairstyles and beliefs.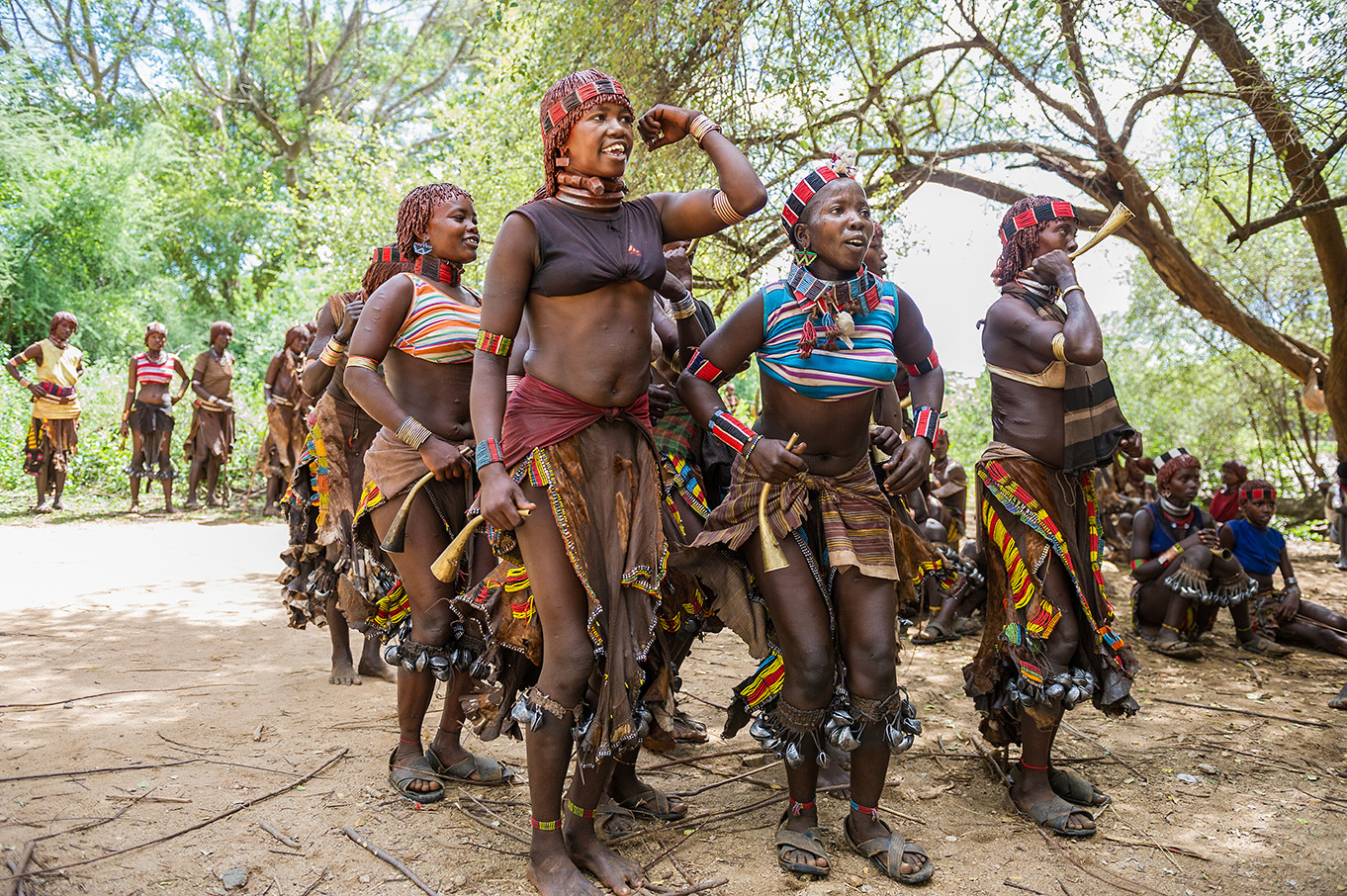 SOME IMPORTANT FACTS ABOUT OUR DESTINATION:
Ethiopia is 8 years behind the rest of the world. What does this mean? Well, that 2018 is still 2010 there. It is because Ethiopia is the only country in the world that has 13 months in a year. Ethiopians also celebrate the New Year in September.
This country is mentioned several times in the Bible and the Koran.
Ethiopia has the most UNESCO World Heritage Sites in Africa.
Ethiopians measure time from when the sun rises and count time on the opposite side of the clock. When the sun rises at 6 o'clock it is said to be 12 o'clock – the start of the day in Ethiopia. that is, the day starts at 6am and ends at 6pm.
There are more than 80 different languages spoken there. The most spoken are Oromo and Amharic.
Ethiopian children must learn both their tribal language and Amharic, the official language of the country. They must also have a good understanding of English when they start high school. From the age of 12, all classes are conducted in English.
It is said that the legendary Ark of the Covenant, the relic containing the Ten Commandments, is located in Axum, a city in our itinerary.
Ethiopia is one of only two nations in the world that has never been occupied. This despite the fact that the Italians and the Russians tried.
Ethiopia is the only country in Africa with its own alphabet that consists of 209 symbols and 25 variants of letters.
Addis Ababa, the capital city, is the highest capital city in Africa, at 2,400 metres.
Coffee was discovered in this country, in the Kaffa region.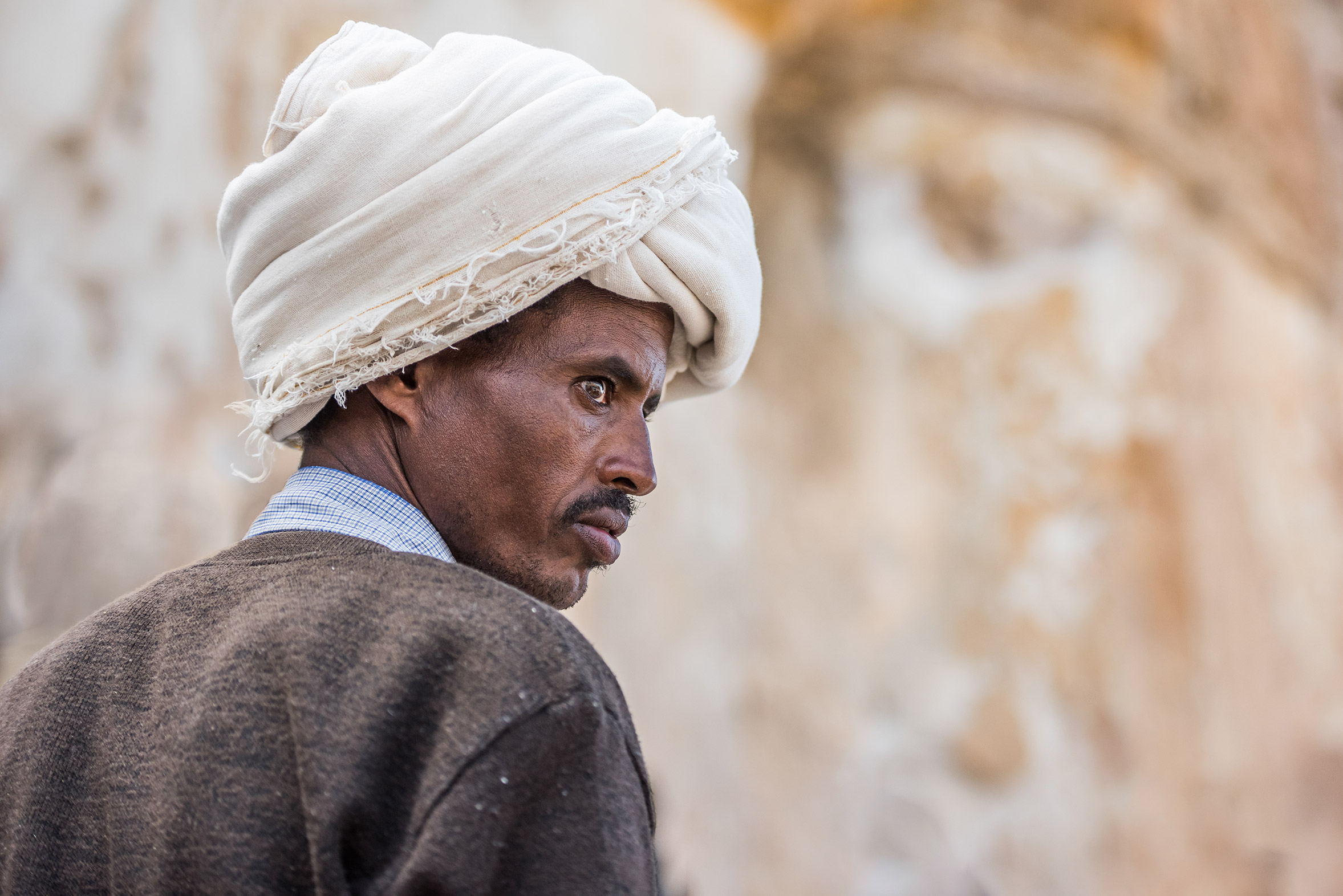 As in all our workshops and expeditions, everything is covered from the moment of arrival at Bole Airport in Addis Ababa. You only have to worry about developing you audiovisual projects, guided by John Quintero, the rest is in our hands.
The expedition is limited to only 10 participants. John's goal is to work closely with each photographer on location, analyzing the light available to capture amazing photographs and create great visual stories in each situation. More than an expedition, it is a 12 or 18-day photographic workshop, where John will be available to help you solve the questions related to your visual stories, advise you on the best camera configuration, composition or how to give a common thread to your story.
Do not miss this unique learning opportunity with a professional photographer with more than 15 years of experience as a travel and documentary photographer. To reserve your space or for more information, please contact us, by email to info@johnquintero.com or call us in the UK +44 7984608576 (also WhatsApp)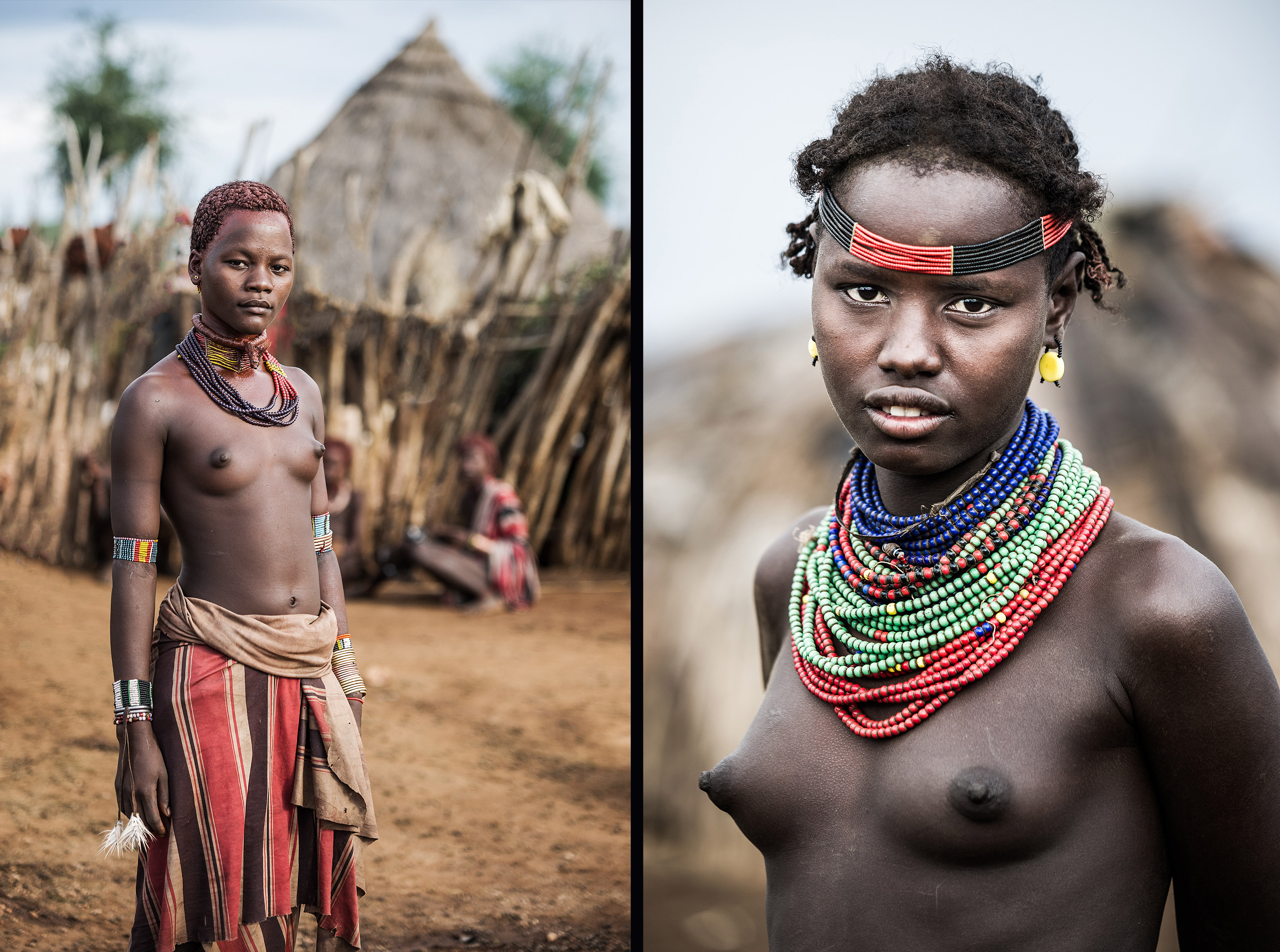 WHY IN NOVEMBER?
The rainy season in Ethiopia can last until September, for this reason, November and December is the best time of the year to visit the central highlands and the northern circuit with lush green landscapes.
At the same time, it is one of the best seasons to visit the Omo Valley in the south, since the temperatures are lower with little or no rain, which will facilitate our road trips in 4×4 trucks.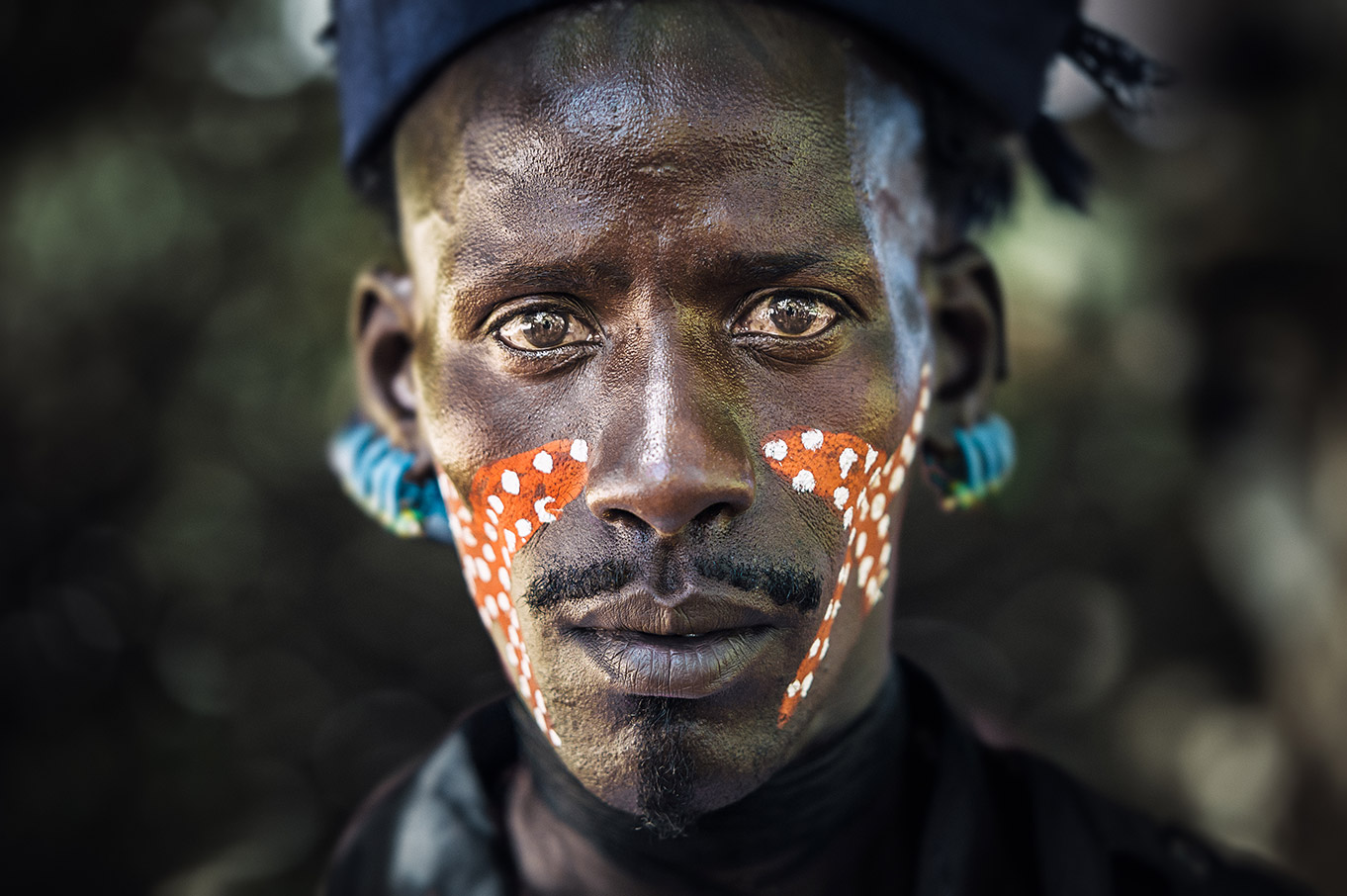 HIGHLIGHTS OF THE EXPEDITION:
A unique opportunity to live with the most spectacular tribes on the planet, some of them at high risk of disappearing. At the moment, a hydroelectric plant is being built in the Omo Valley that will displace many of these indigenous groups, among them the Mursi. Do not miss this great opportunity to photograph and live with them in their home: The Mago National Park.
Here is an article about the great threat that this hydroelectric plant represents for the indigenous groups of the Omo Valley: https://www.survivalinternational.org/tribes/omovalley/gibedam
Photograph the Bull Jumping ceremony of Hamer Tribe, in which they must jump naked over several bulls, a few times. The rite represents a life-changing event for the young men who pass from boyhood into adulthood. This rite of passage must be done before a man is permitted to marry.
Photograph the vibrant indigenous traditional markets of some of the tribes like Dassanech and Banna.
Visit and document the following indigenous groups: Ari, Hamer, Banna, Konso, Dassanech, Karo, Mursi, Arbore, Dorze and live with some of them.
Visit and photograph the cultural landscape of Konso, a UNESCOWorld Heritage site.
Visit the rock-carved churches of Lalibela, one of the most important pilgrimage sites for the Coptic Christians. These churches are also a UNESCO World Heritage Site.
Visit and photograph the most impressive churches that still have frescoes dating back to the 12th century, with the opportunity to document religious rituals and the constant pilgrimage of parishioners wearing traditional costumes.
Visit Gheralta, an area of great beauty and cultural value, little visited by tourists.
VIsit Axum and its intangible religious value for Christianity. The Ark of the Biblical Alliance that is said, houses the tables of the ten commandments is there.
Ethiopia, in general, is a great destination with countless opportunities for street, portrait, documentary or travel photography in general. Without a doubt, this expedition will guarantee you a portfolio of great ethnographic, historical and artistic value images, as well as a unique life experience.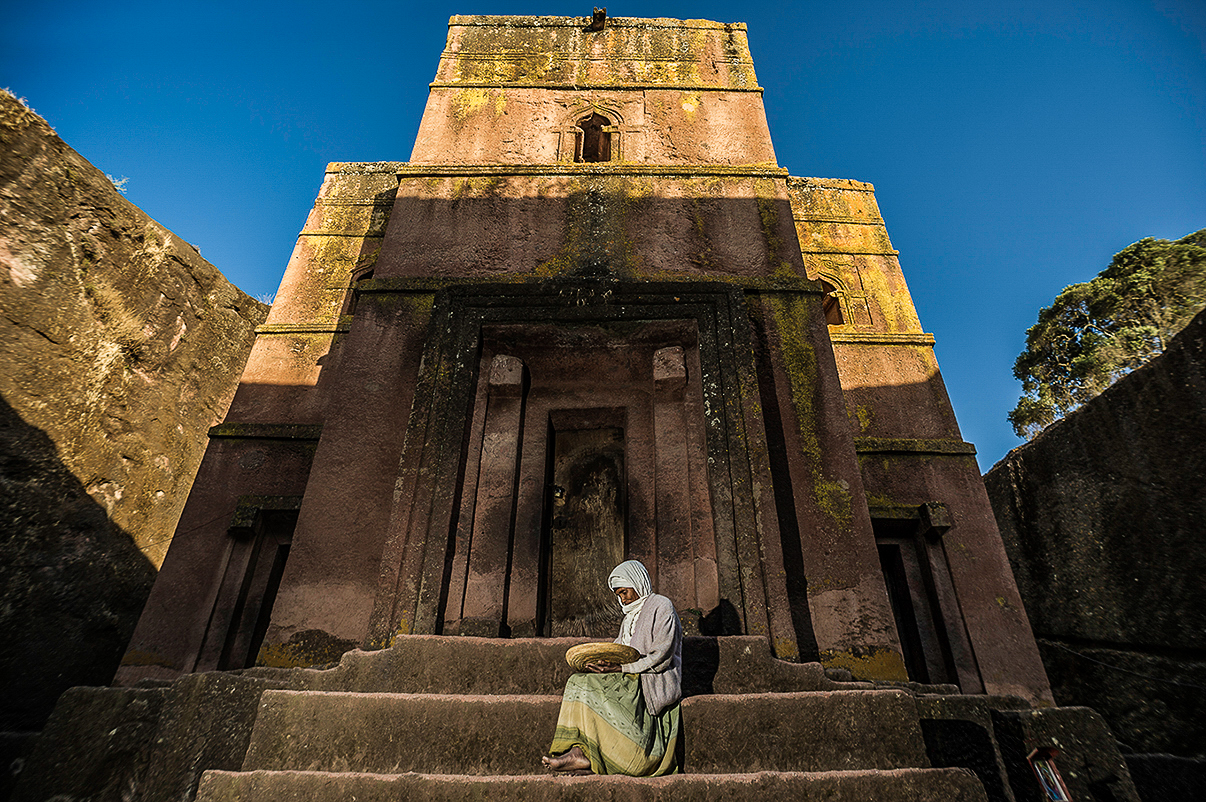 FREQUENTLY ASKED QUESTIONS
What are the dates of Ethiopia -Origin of Humankind- Photography Expedition?
The expedition has a duration of 12 or 18 days, from November 21st to December 2nd, or from November 21st to December 8th, 2018.
Do I need VISA for this expedition?
Yes. Most citizens of the world need a visa to enter Ethiopia and it costs around $ 50 USD. There are three ways to obtain it:
Applying for the visa at the nearest Ethiopian embassy.
Applying for the visa through a specialized agency that sends your passport to the most convenient Ethiopian consulate or embassy.
Applying for the visa upon arrival (Visa on arrival) Also known as an electronic visa (e-visa)
IMPORTANT: Not all countries can apply for an arrival visa or an electronic visa. Check with the nearest Ethiopian consulate or contact us. If you need to apply through an agency, please note this must be done at least 3 months prior to the expedition.
If you need help with your application or have any questions regarding the visa process, email or call us.
What is the cost of the expedition?
The price of the photographic expedition is $ 4150 USD if you reserve your space before June 25th, 2018 (A deposit of $ 1,500 USD is required to reserve the space)
After June 25th, 2018, the full price for the expedition will be $ 4450 USD.
Reserve your space now and save $ 300 USD
What is included?
12 days of a photography expedition with John Quintero
Flights Addis Ababa-Lalibela with Ethiopian Airlines
Meals for 13 days, starting with dinner on November 21th
Hotels accommodation based on double occupancy
Camping accommodation with some of the tribes
Land transport from Addis to the Omo Valley in 4×4 trucks
Land transport in Lalibela and its surroundings in a minivan
All entries to natural reserves, indigenous communities and churches
Local guides and English speaking drivers
Bottled water
Refreshments (snacks) in some locations
For the extension of 6 more days, from December 2nd to 8th, the cost is $ 5950 for the total of 18 days, and includes, in addition to the above:
6 extra days of photography expedition with John Quintero
Flight Lalibela – Axum with Ethiopian Airlines
Flight Mekele – Addis Ababa with Ethiopian Airlines
Meals for 6 days
Hotels accommodation based on double occupancy
Ground transportation in Mek'ele, Axum and Gheralta in a private car
All entrances to nature reserves, communities and churches
Local guides and English speaking drivers
Bottled water
Refreshments (snacks) in some locations
In addition, these 6 extra days you will be probably part of a smaller group, for an even more personalized experience.
It is recommended to arrive in Addis Ababa on November 21, 2018. If you want to arrive days before, we can help you with hotel reservations.
It is recommended to book flights from Addis to your country of destination on December 3 (if you take the package of 12 days) or December 9 (if you take the package of 18 days)
What expenses will not be covered by the price of the expedition?
Entry visa to Ethiopia (around $ 50 USD)
Flights to and from Ethiopia
Snacks and drinks outside normal meals
Alcohol
Tips for guides, drivers, etc.
Tips for photos
Personal expenses
Minibar expenses or phone calls
International medical and travel insurance
All services and items that are not specifically mentioned in the what is included list
What equipment do you recommend to take for the photographic expedition?
Any DSLR / mirrorless or analogue (film) camera
Lenses: All types of lenses. We recommend a 24-70mm, a 70-200mm or similar and a portrait lens (if you have one) Prime lenses are always great.
Flash and / or LED (optional)
Tripod
Memory cards and/or enough film.
Plenty of spare batteries
External hard drive
Laptop
A camera backpack that is comfortable
Regarding clothing and other equipment suggestions, we will send you a welcome packet with plenty of time before travelling, with more details and suggestions on which equipment to carry.
Do I need to be an experienced or professional photographer to carry out this expedition?
This experience is for photographers of any level. However, we suggest that you learn the fundamentals of photography, such as exposure and composition before travelling. We also recommend downloading a PDF of your camera's manual on your mobile phone and reading it!
What forms of payment are accepted?
We currently accept payments through PayPal, Credit Card, and bank transfer in the United Kingdom.
What is the payment policy?
To reserve your space for Ethiopia -Origin of Humankind Photography Expedition- you must make a payment of $ 1500 USD as soon as possible. The maximum date to reserve keeping the early bird price is June 25 but we recommend booking as soon as possible, as the places are sold out quickly.
Your space will not be reserved until you make a payment. The outstanding balance must be paid in full before September 15th, 2018. If you have any questions or problems to reserve your space, please contact us.
Remember that if you book after June 25, the total price for the expedition will be $ 4450 USD and you must pay the total before September 15, 2018.
Is travel insurance included in the price of the Ethiopia Photography Expedition -Origin of Mankind?
No. All participants must purchase their own international travel and medical insurance (mandatory)
Can I bring a friend/partner to the expedition, including children?
The expedition is designed to visit locations at the best times of the day for photography and video, however, and by experiences in previous workshops and expeditions, this can also be enjoyed by someone who is not a photographer. Visiting places at times that no tours usually take you, is a wonderful experience. We only ask your non-photographer companion to follow our schedule and to be patient when we take photos. For this reason, it is not a trip suitable for children.
Do I need to be in shape or have a very good physical condition to join this expedition?
For the first 12 days:
Travelling for 12 days without much rest can be strenuous. However, we know that as photographers, we use to carry heavy equipment, and we want to stop constantly to take photographs/video. Therefore, although we will have 2 or 3 hours walks in the itinerary, in no time we will have to walk for 2 or 3 hours without resting.  And these treks will not be every day.
For those who decide to take the extra 6 days:
Gheralta offers a truly amazing landscape and in the expedition, we will visit 2 churches on top of the mountains, which require about 3 hours of walking each at a very slow pace. Although you have to climb rocky mountains, the route is recommended for people of all ages and it will be done in such a way that we rest constantly. These two visits are not obligatory and the landscape can be enjoyed equally from the base of the mountain.
Any concerns, please contact us.
Will there be an opportunity to take this photographic expedition to Ethiopia on another date?
At the moment there are no dates for a new Ethiopia Photo Expedition. Our next destination will be in a different country.
Can't find the answer you're looking for?
If your question is not answered here, please contact us, by email to info@johnquintero.com or call us in the UK +44 7984608576 (also WhatsApp)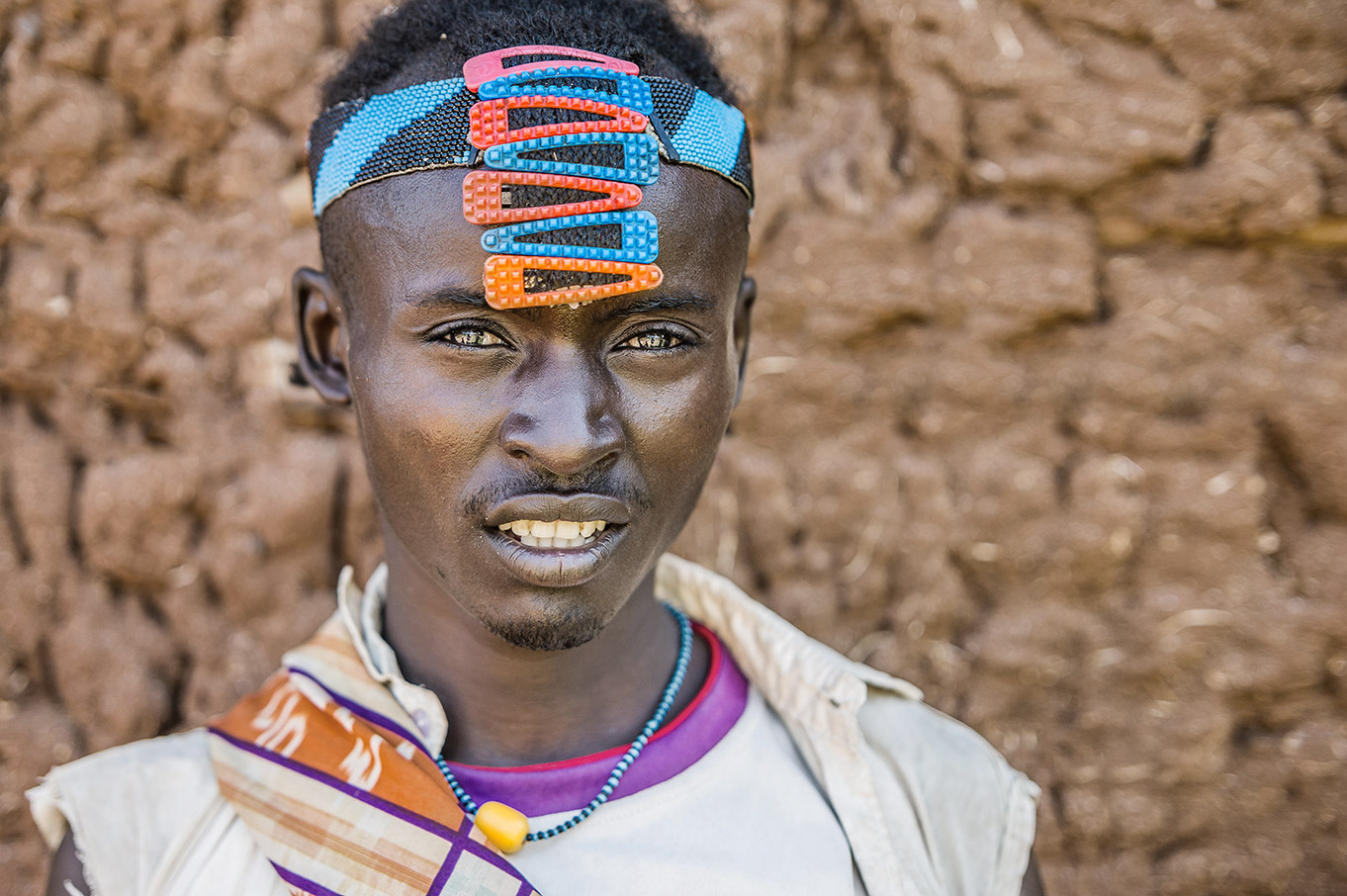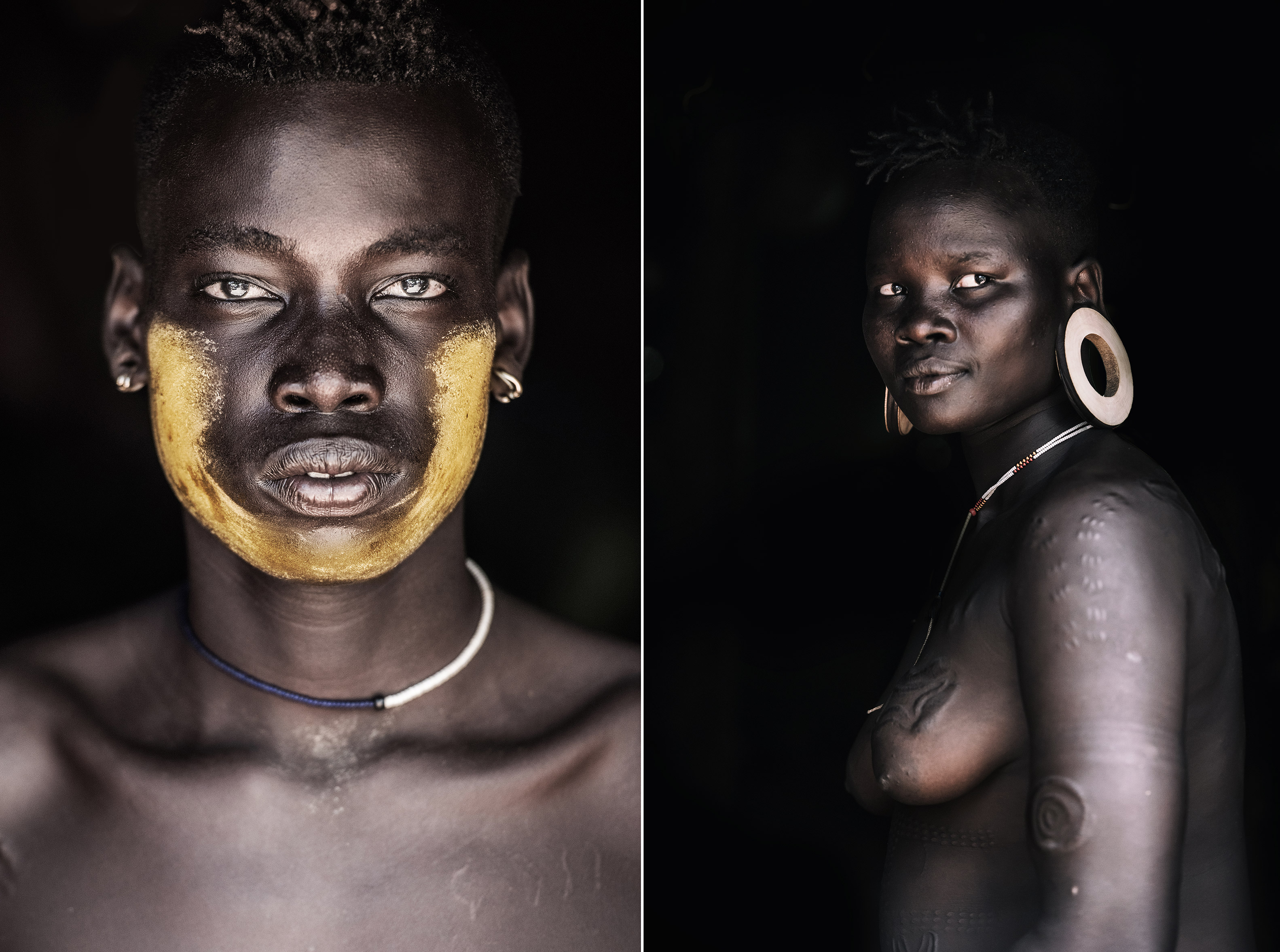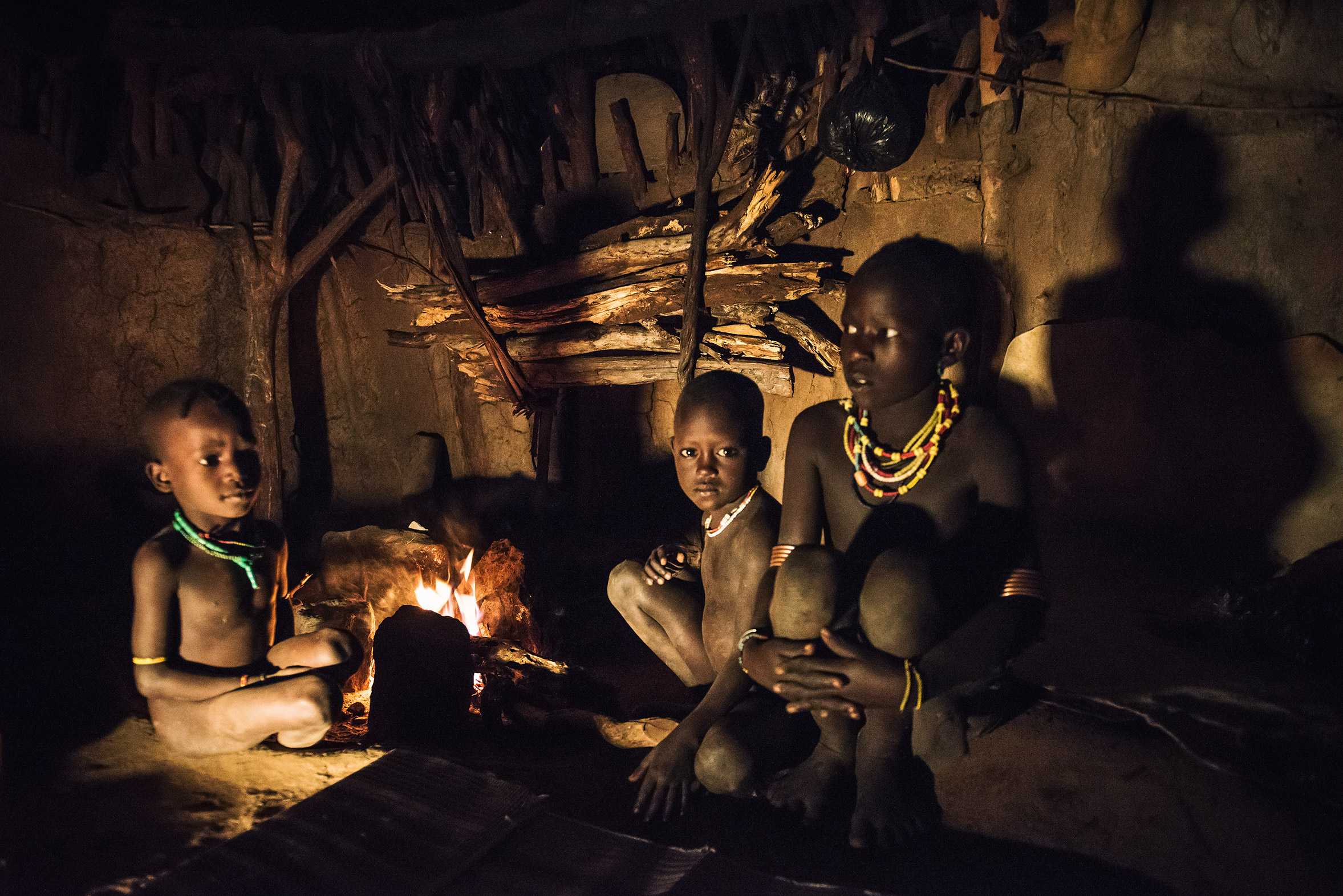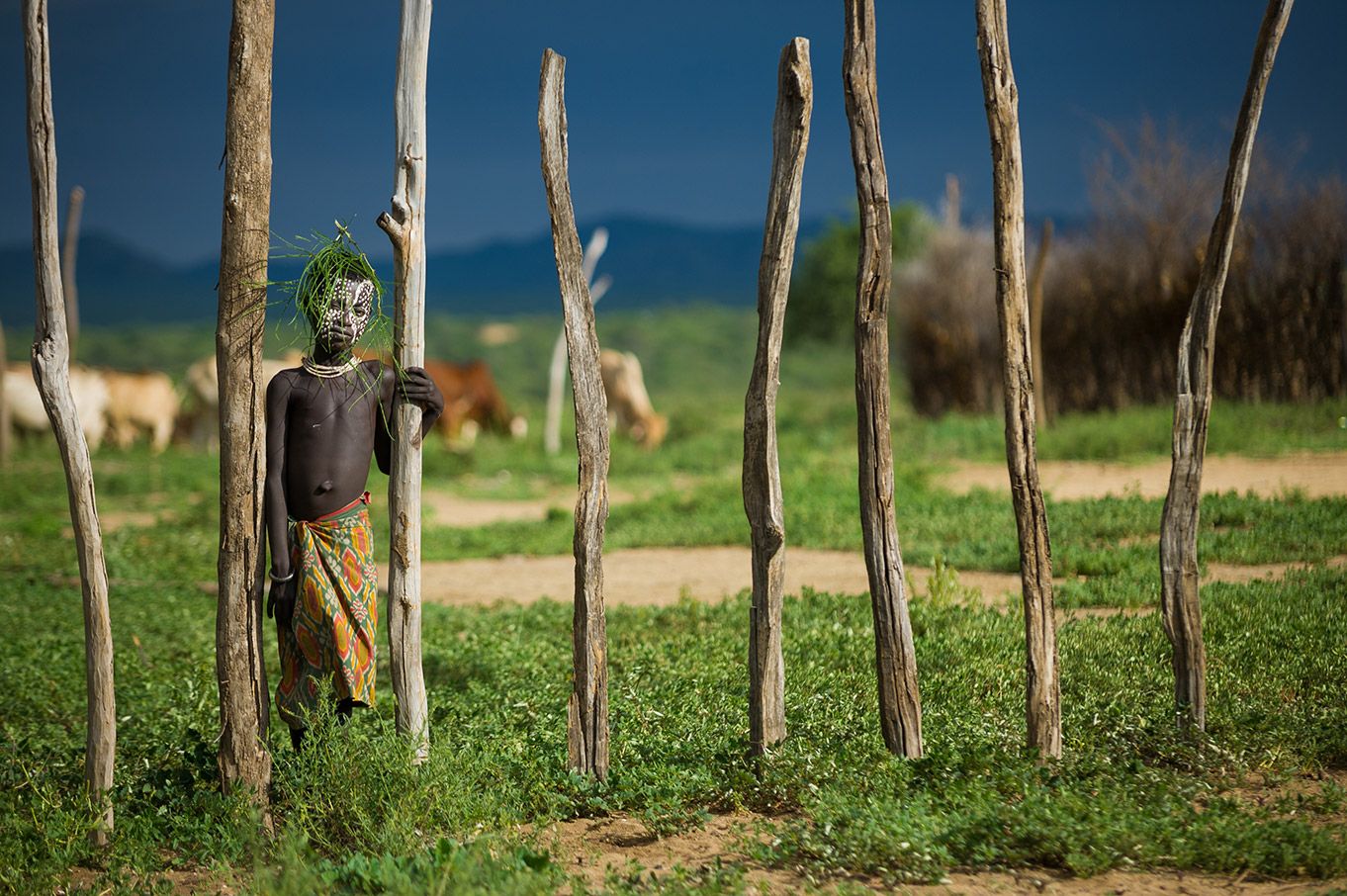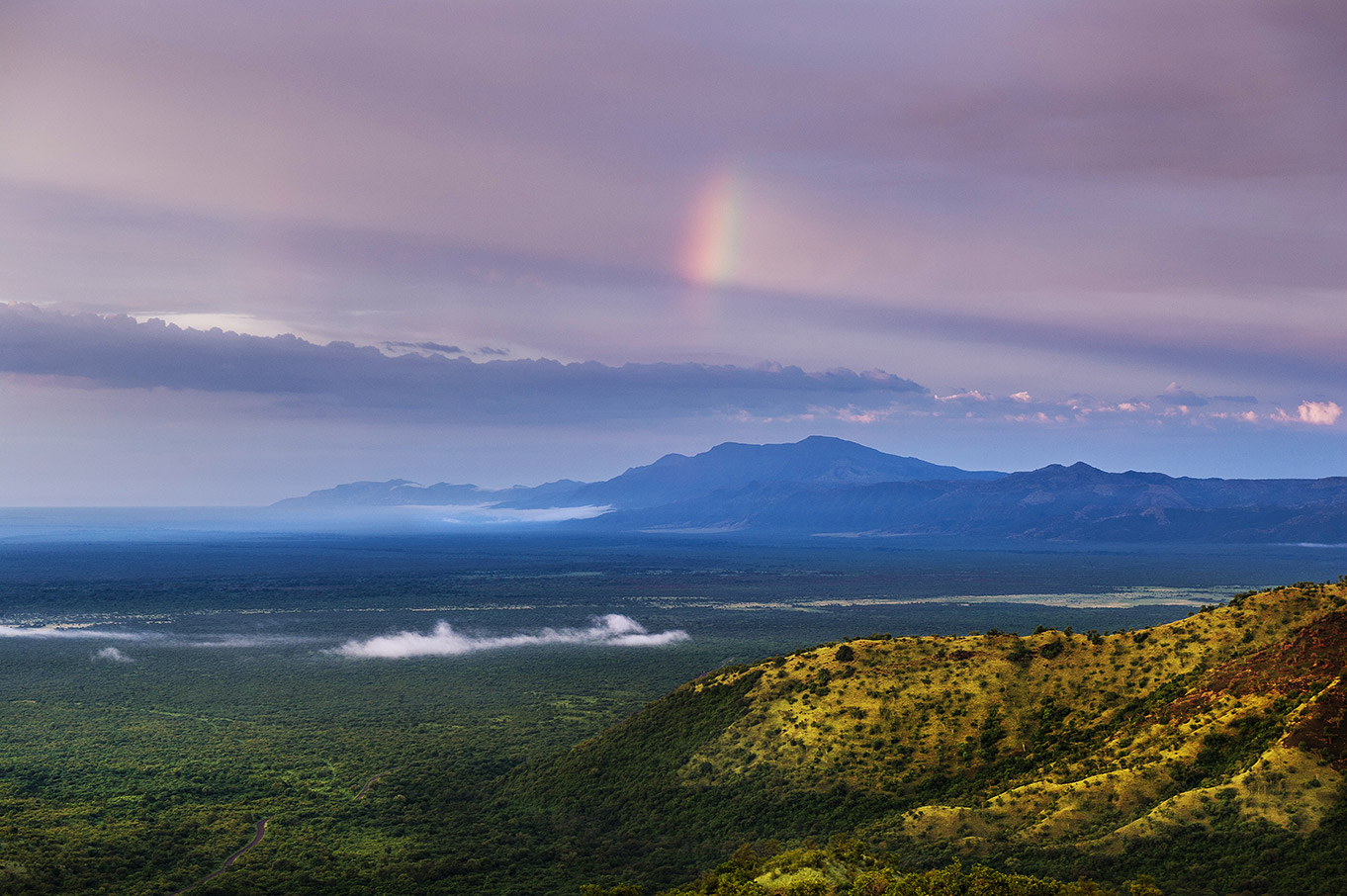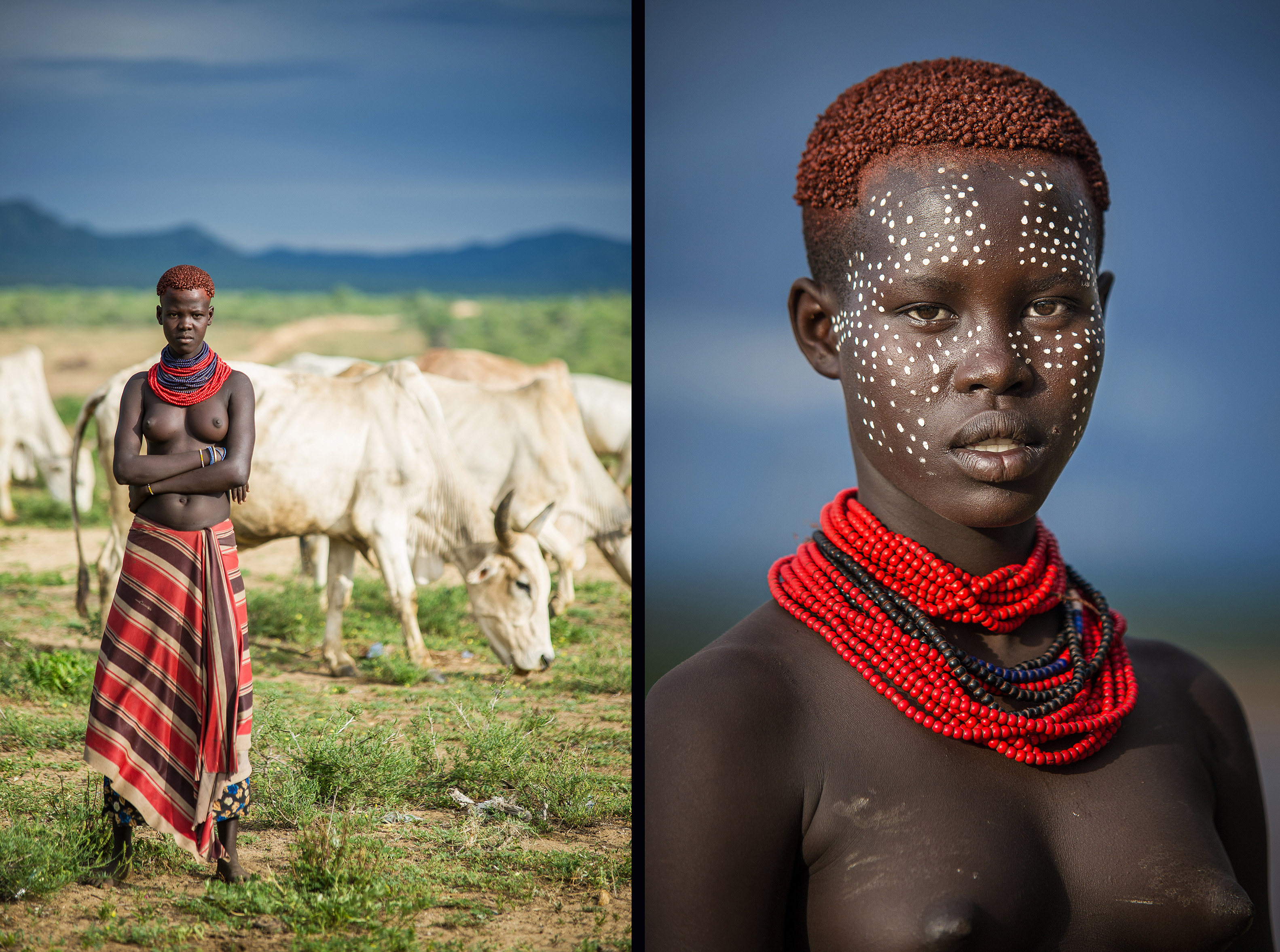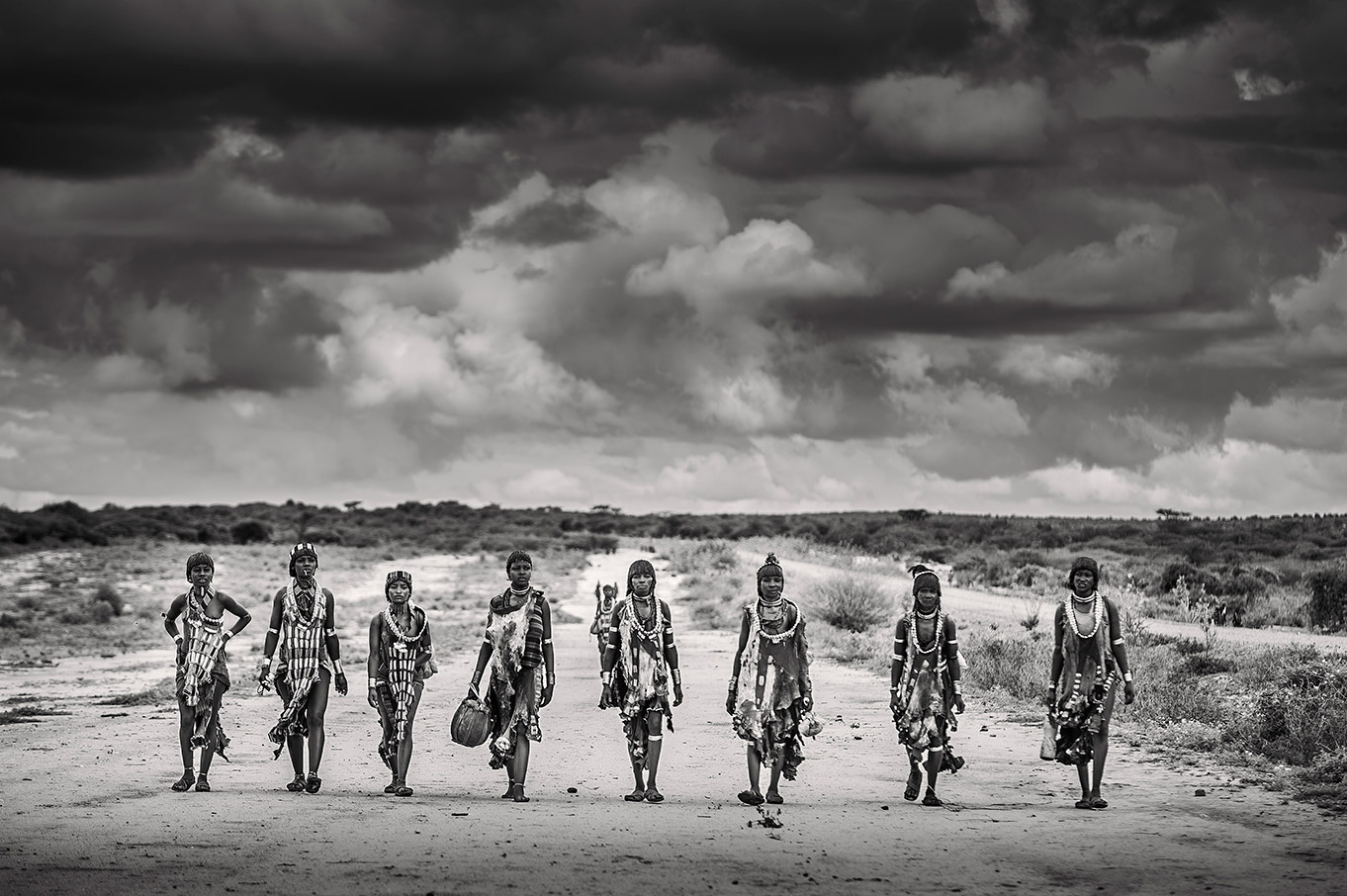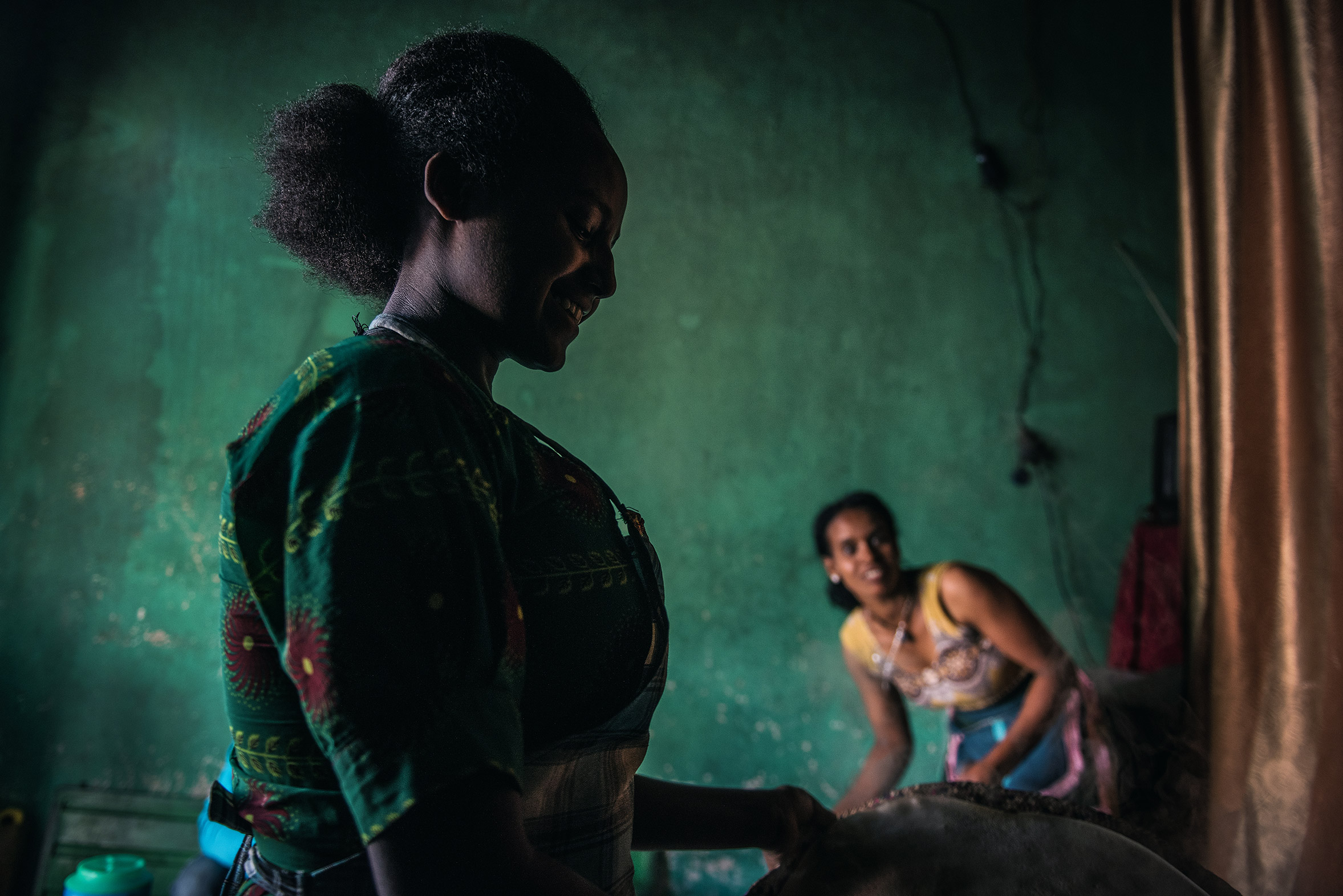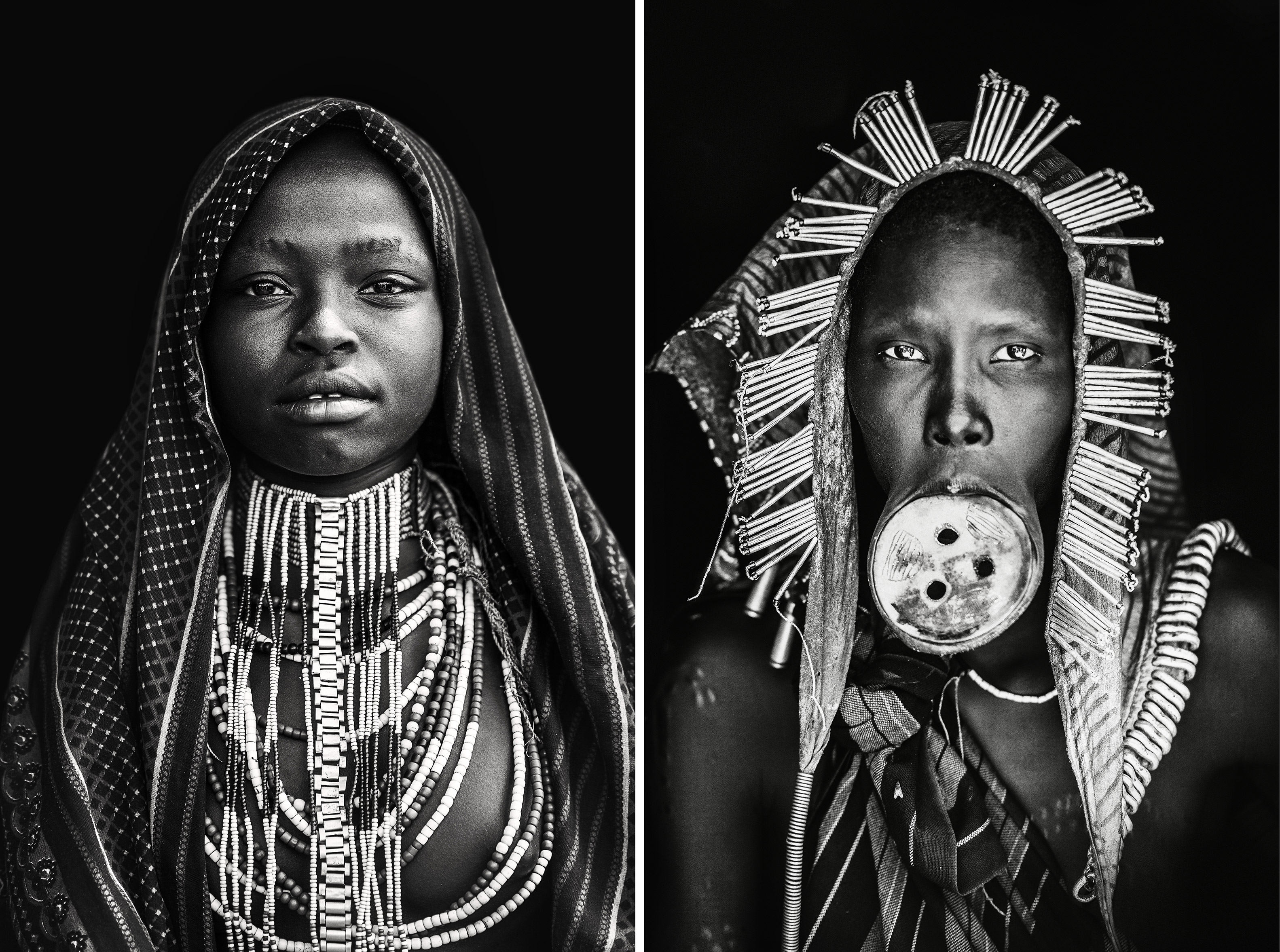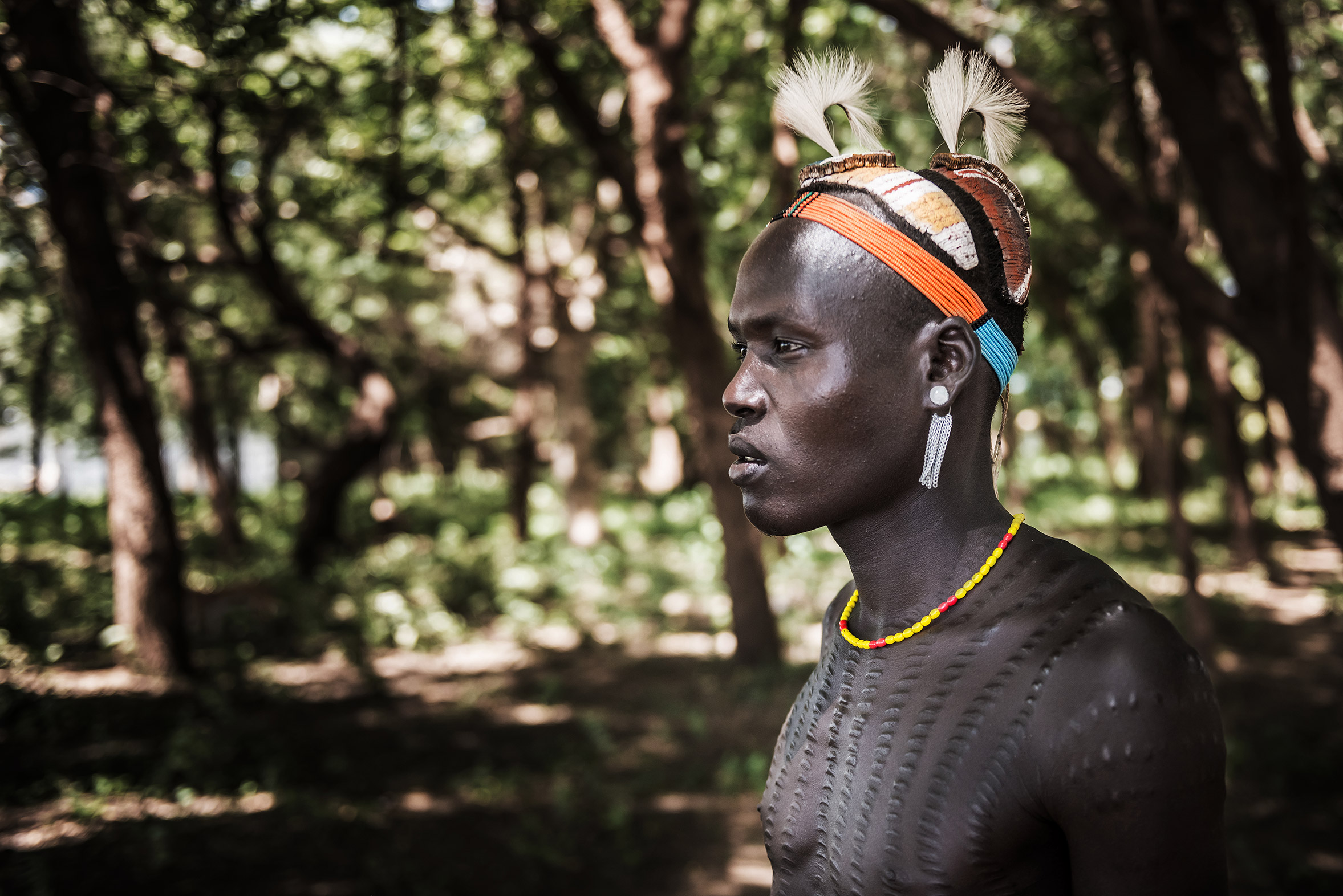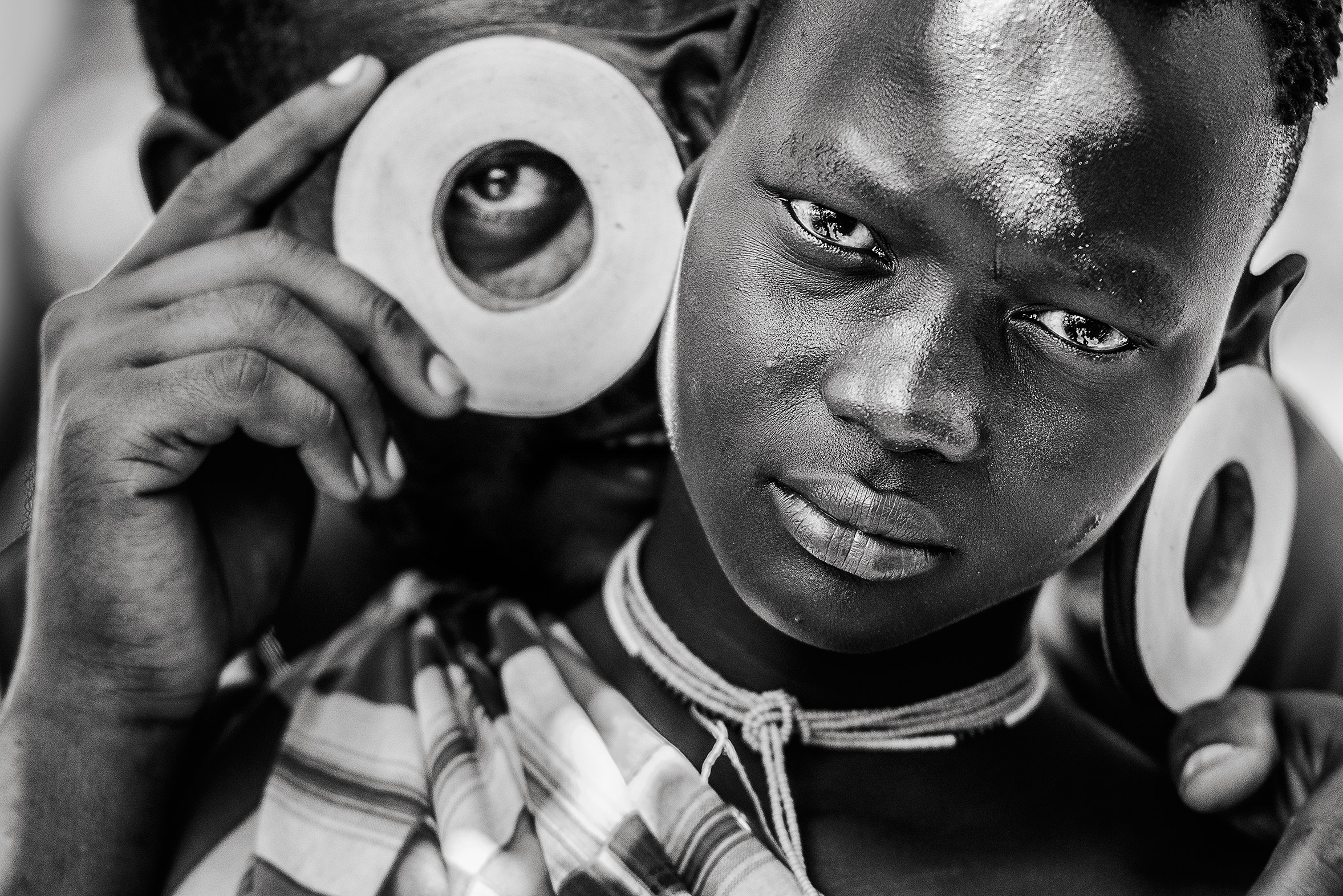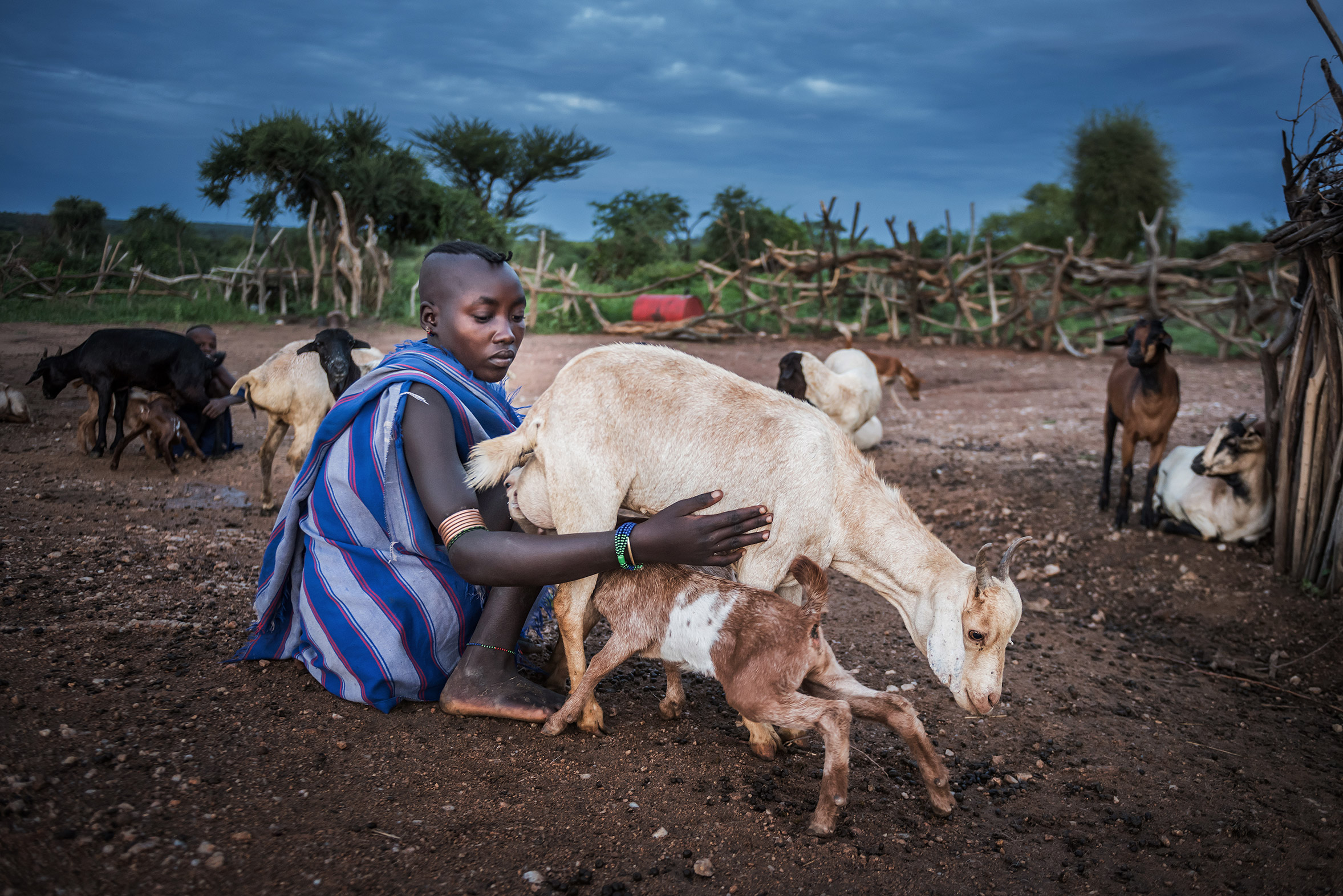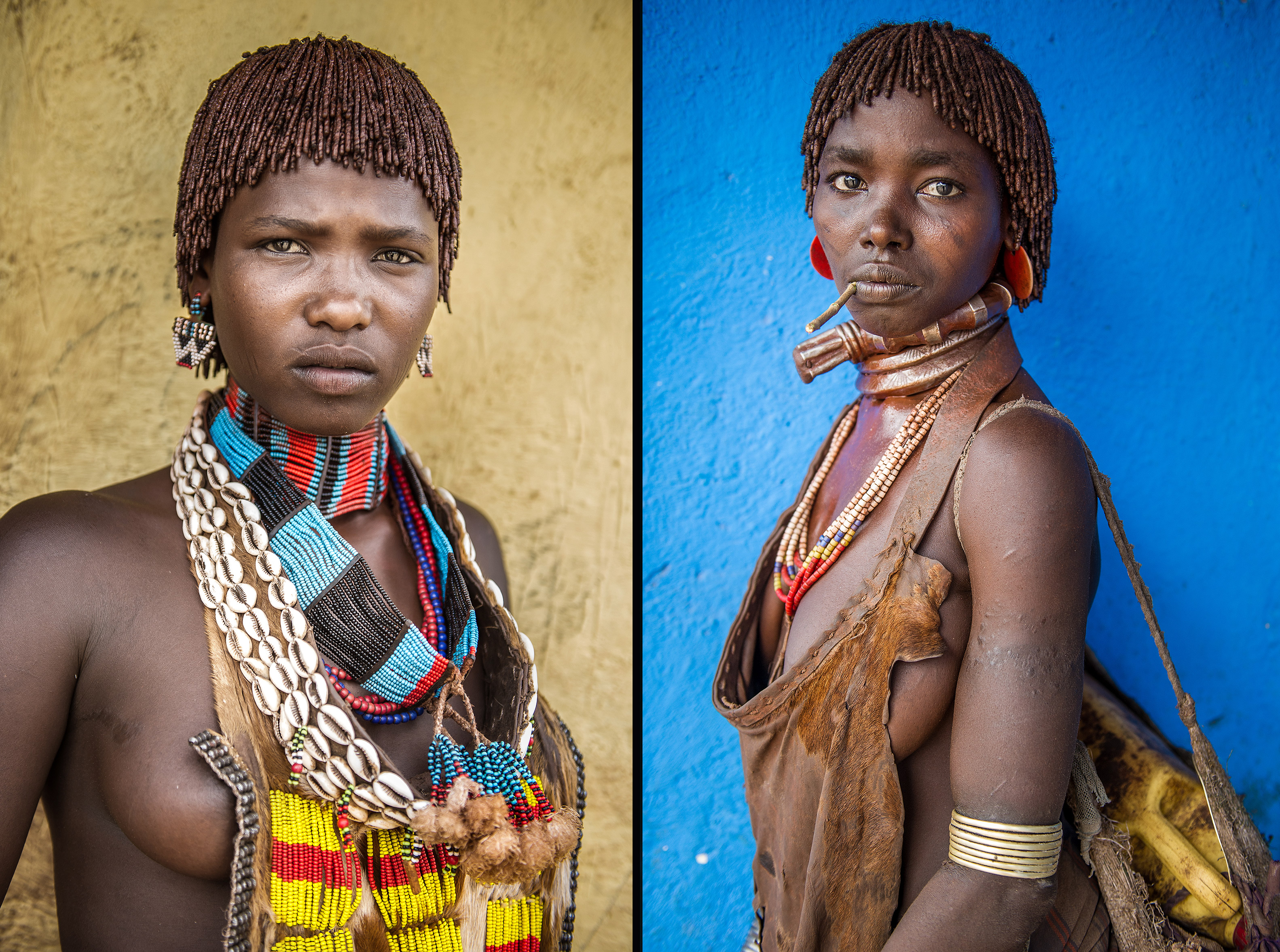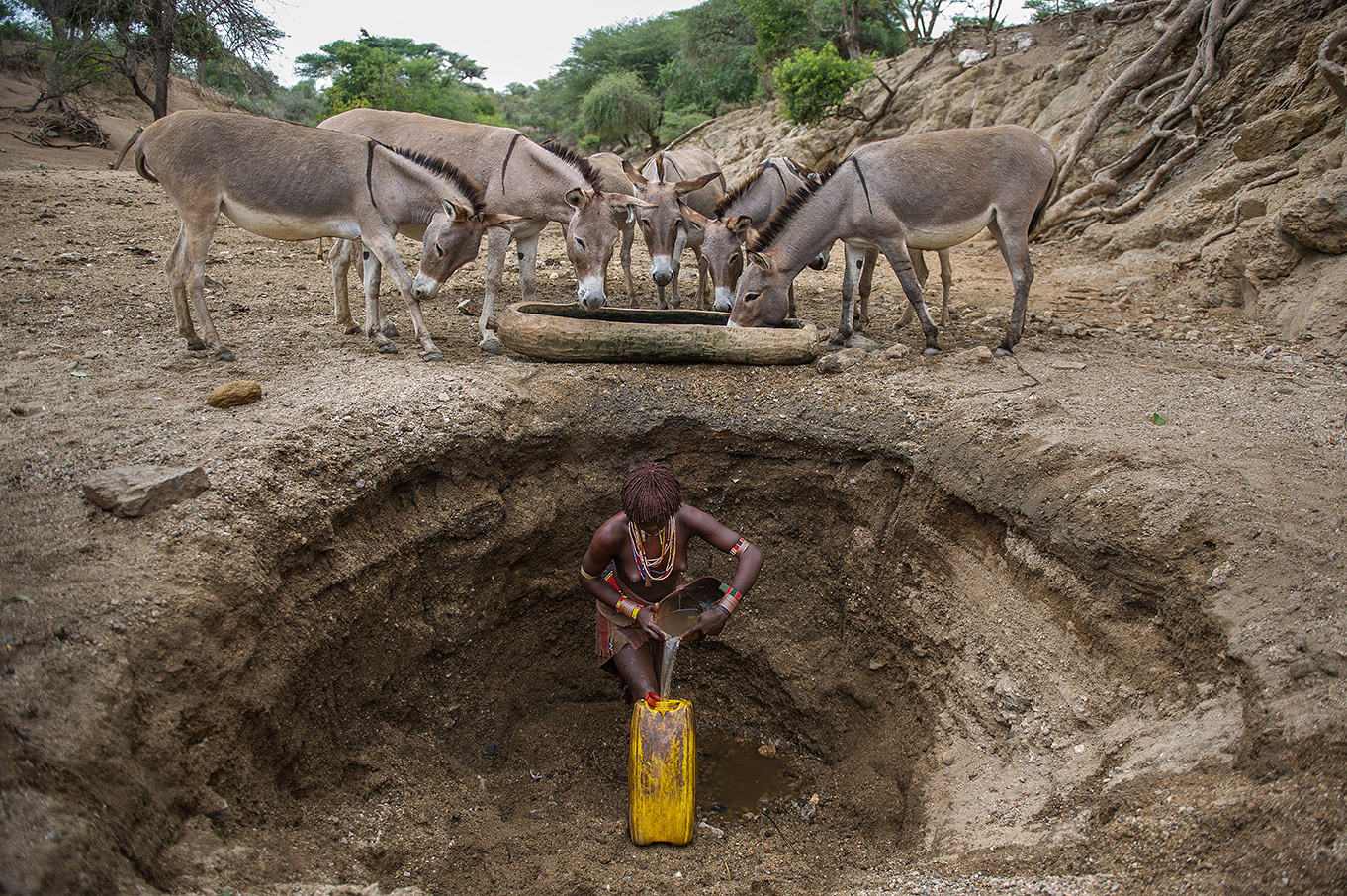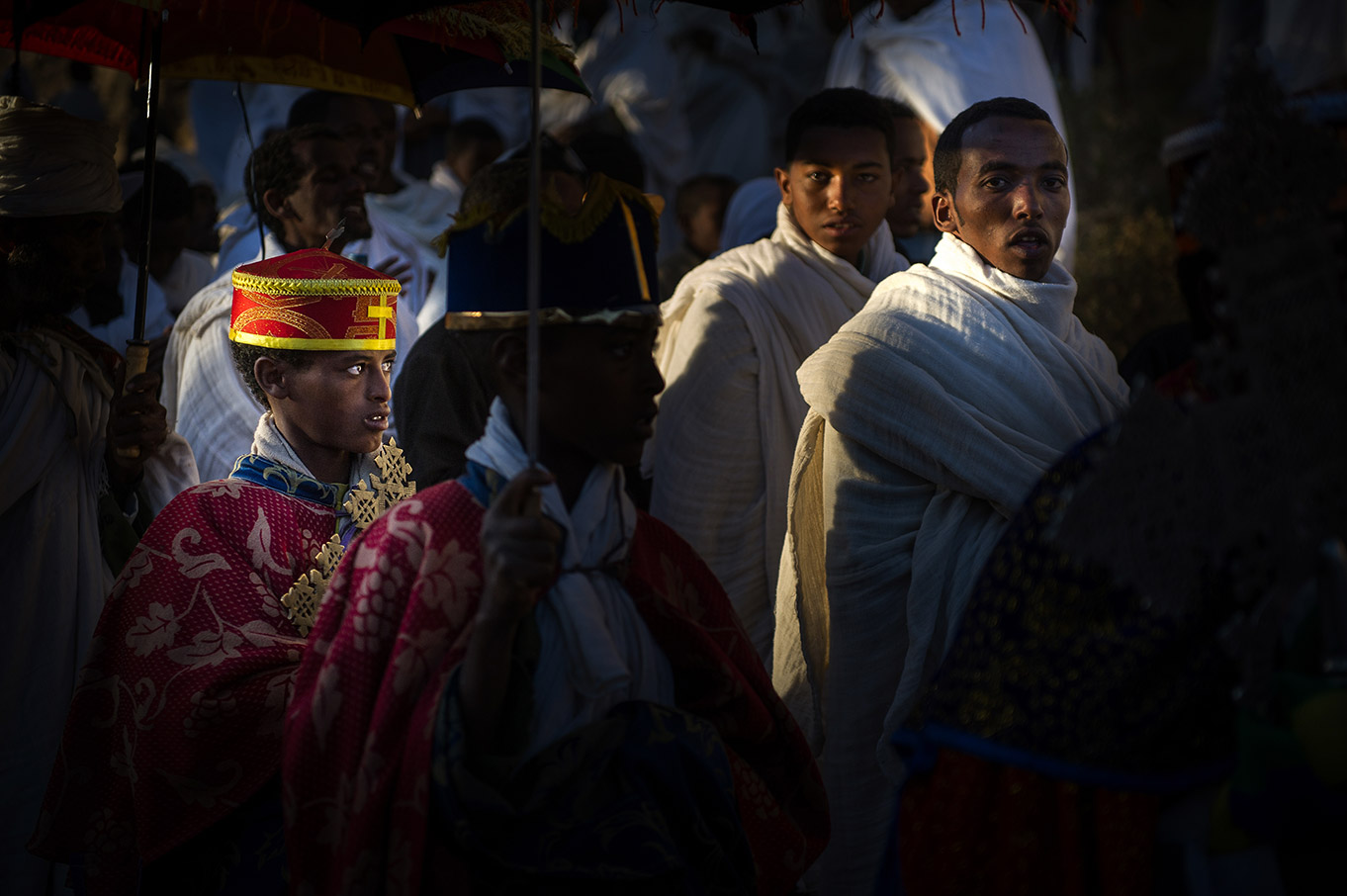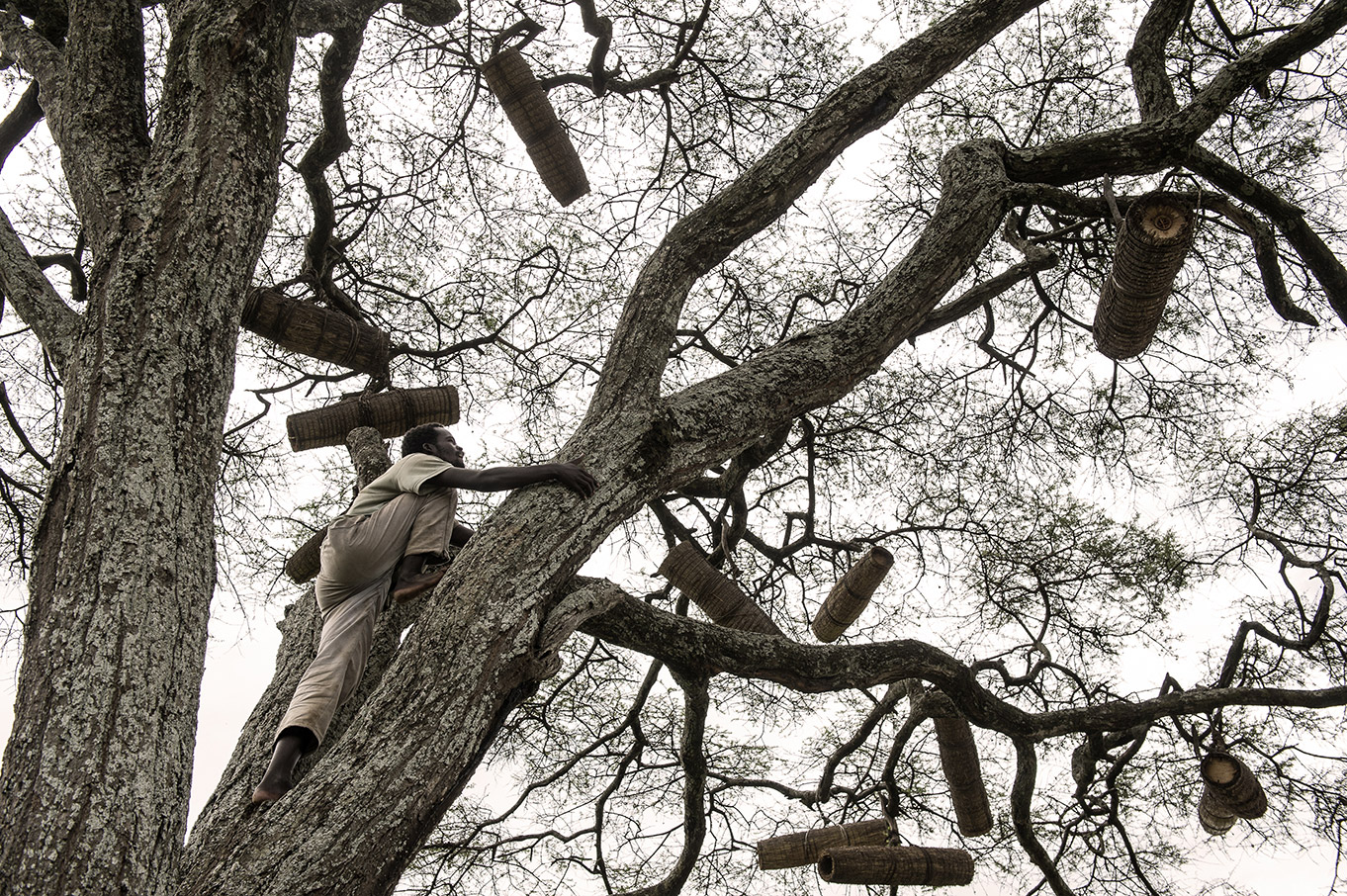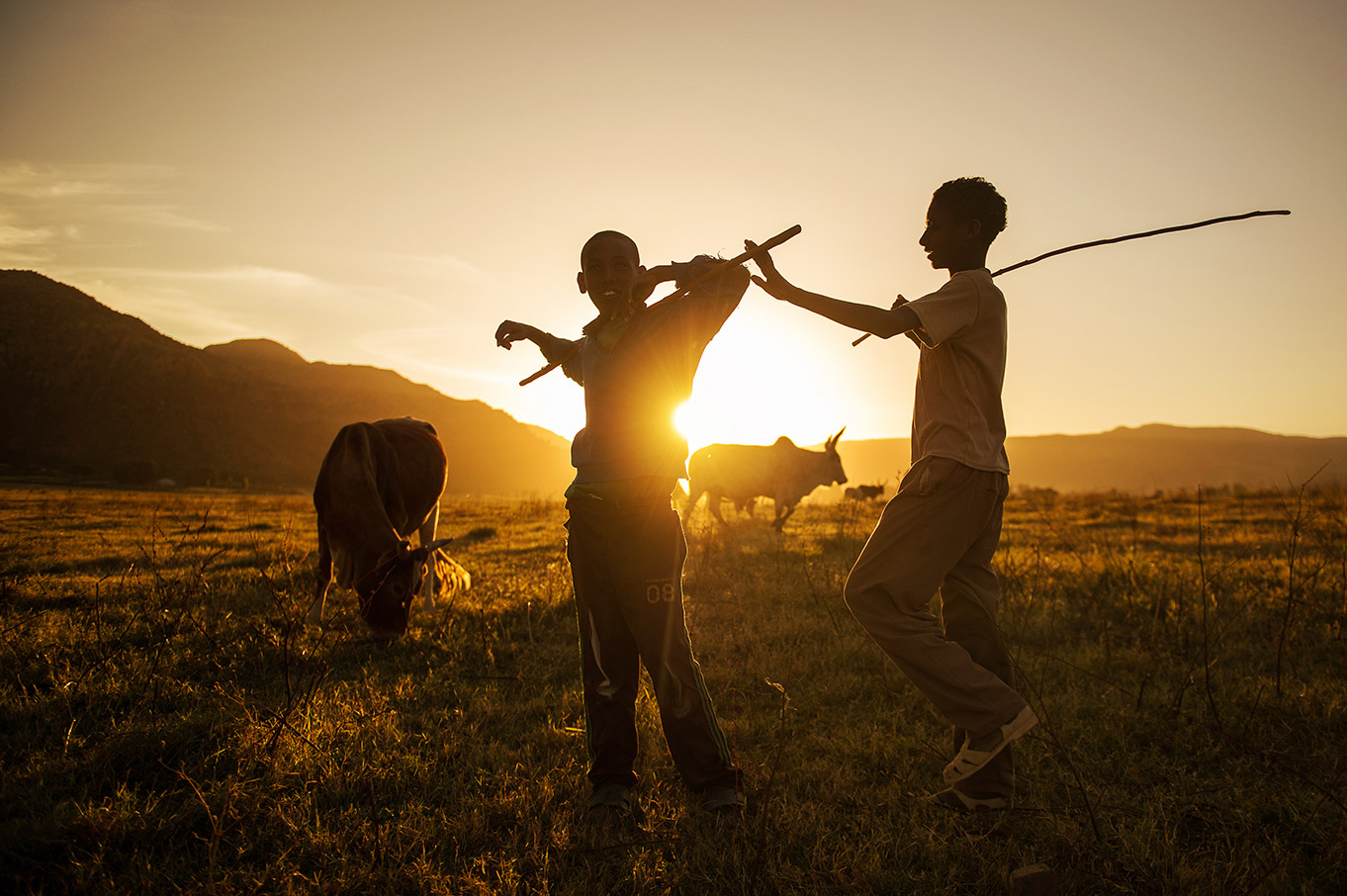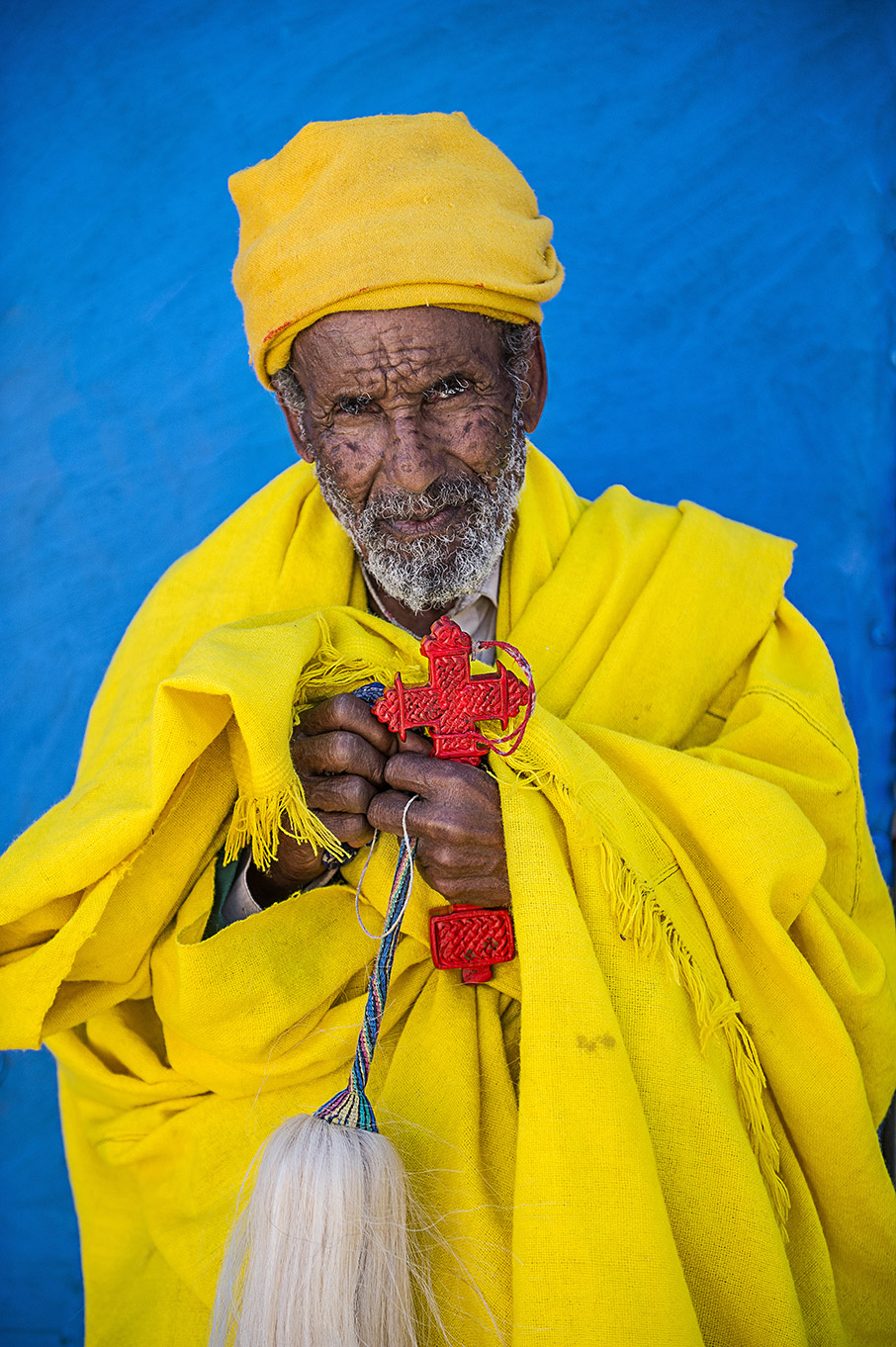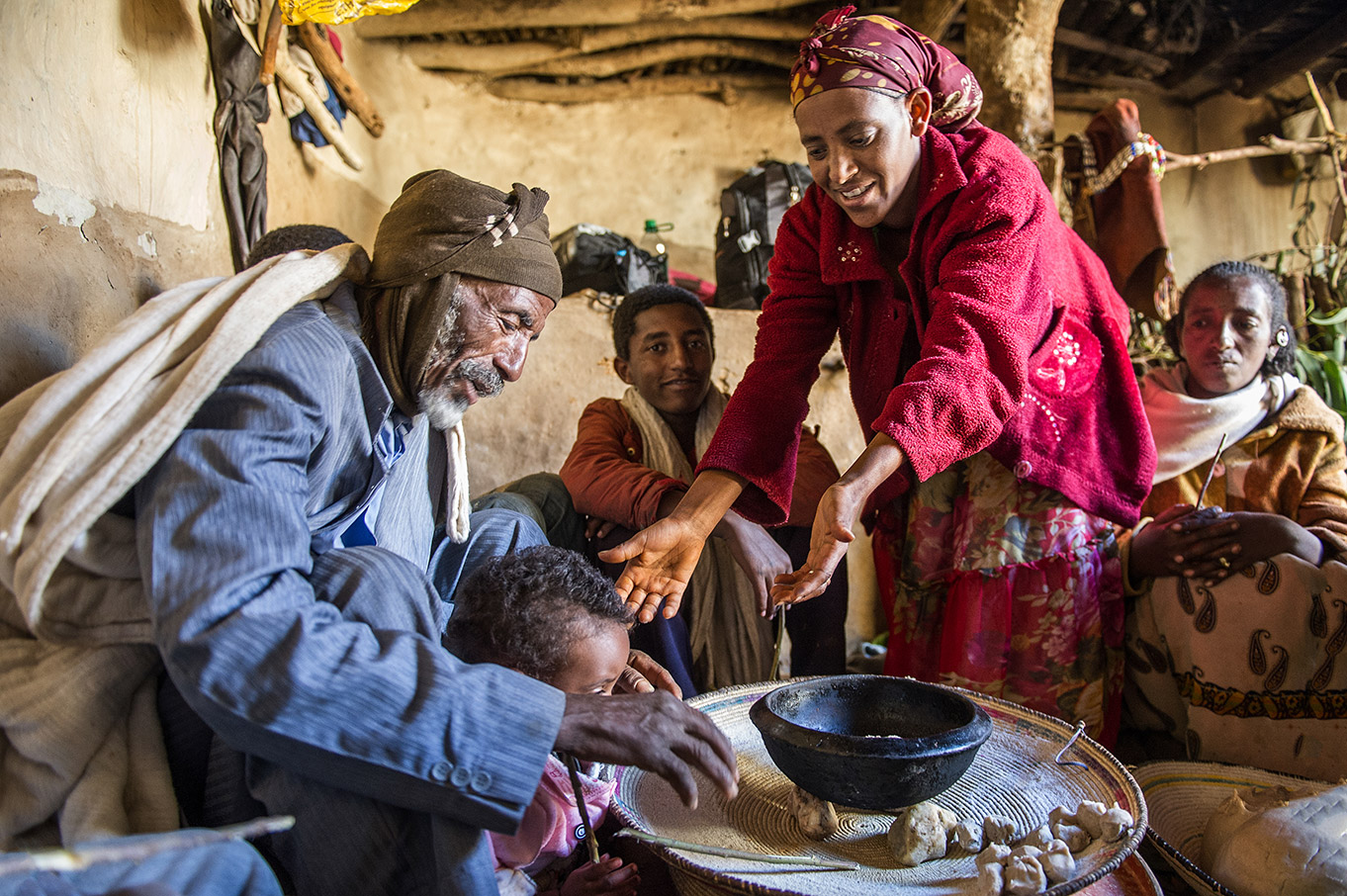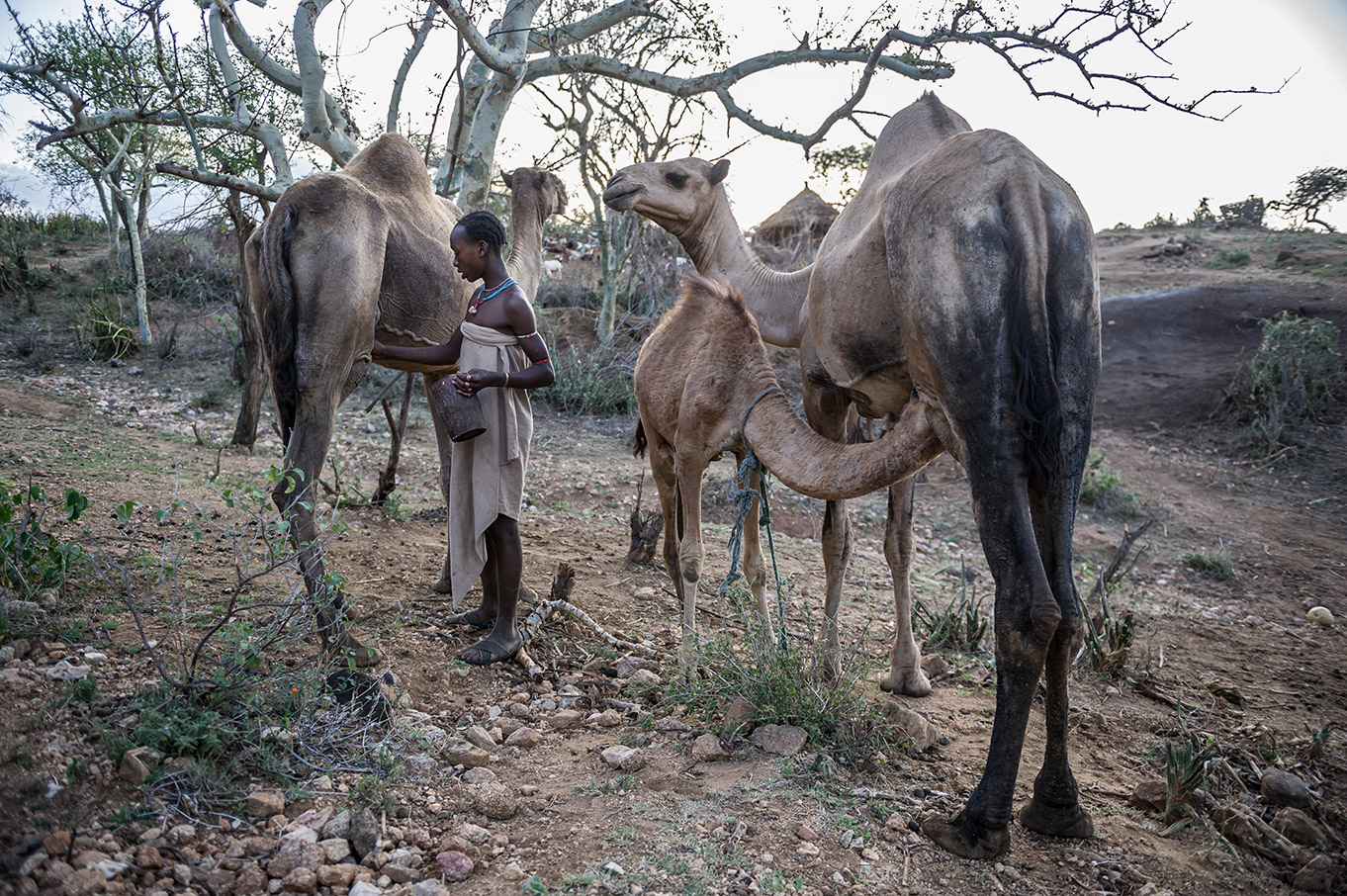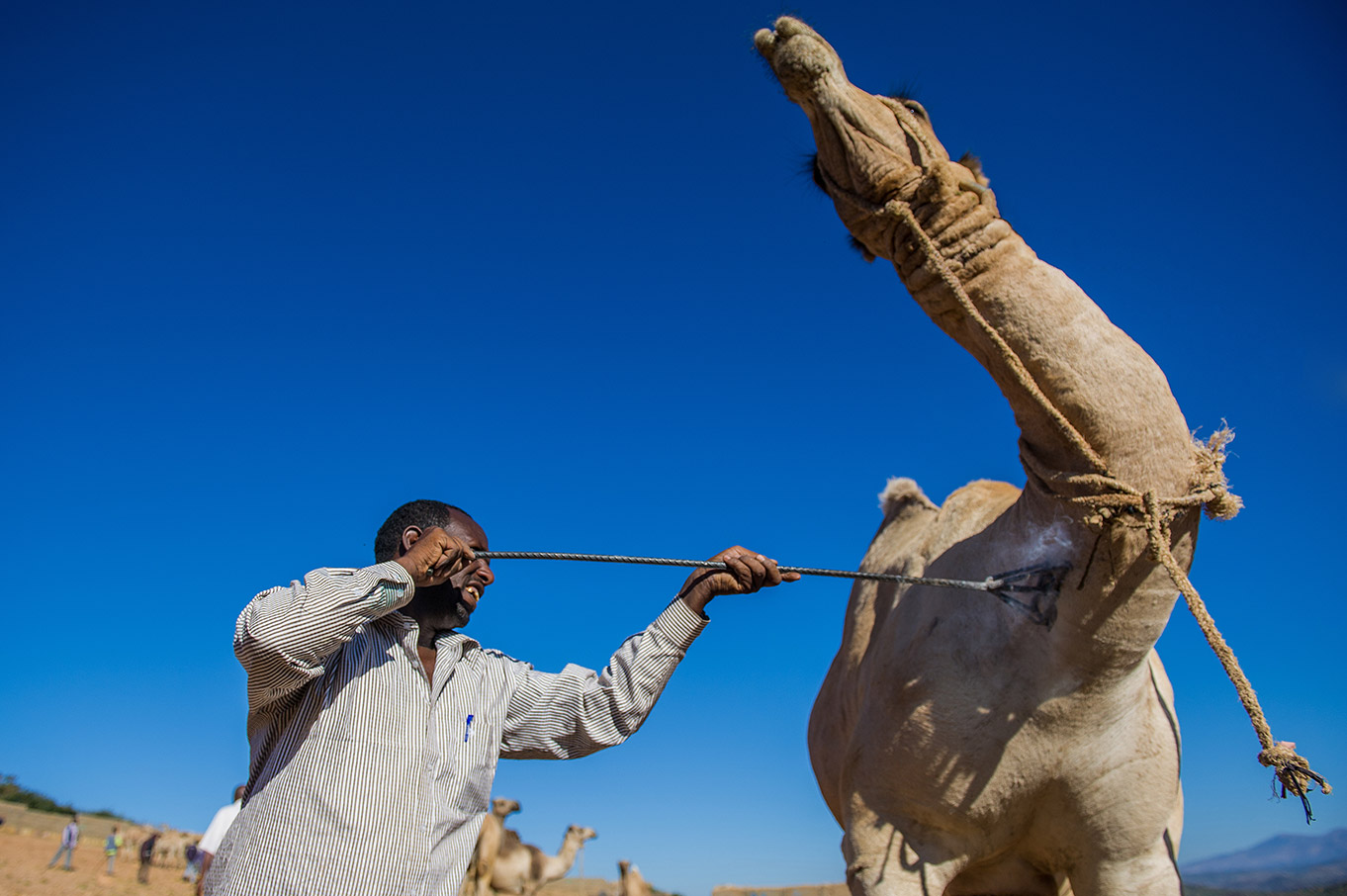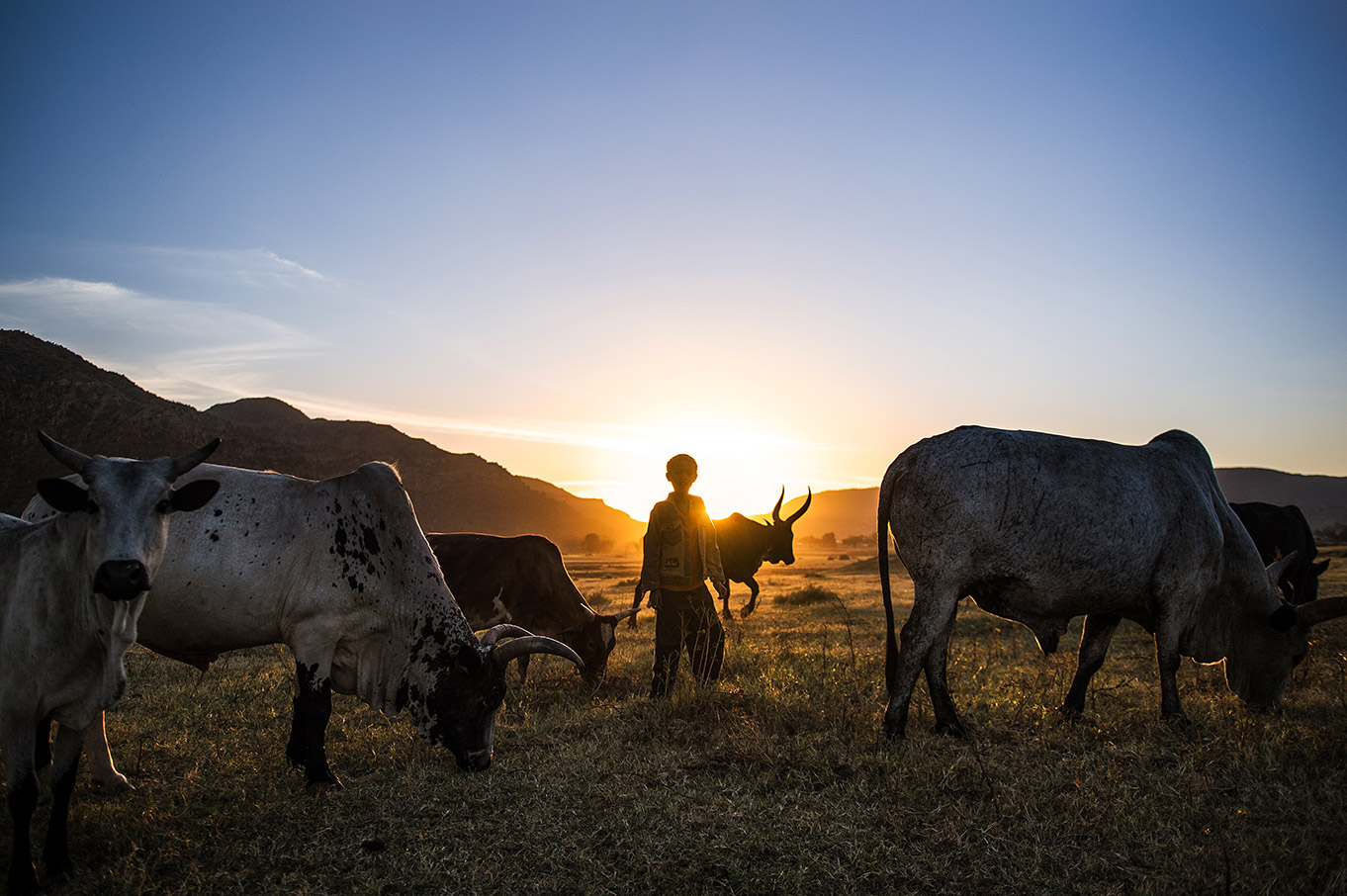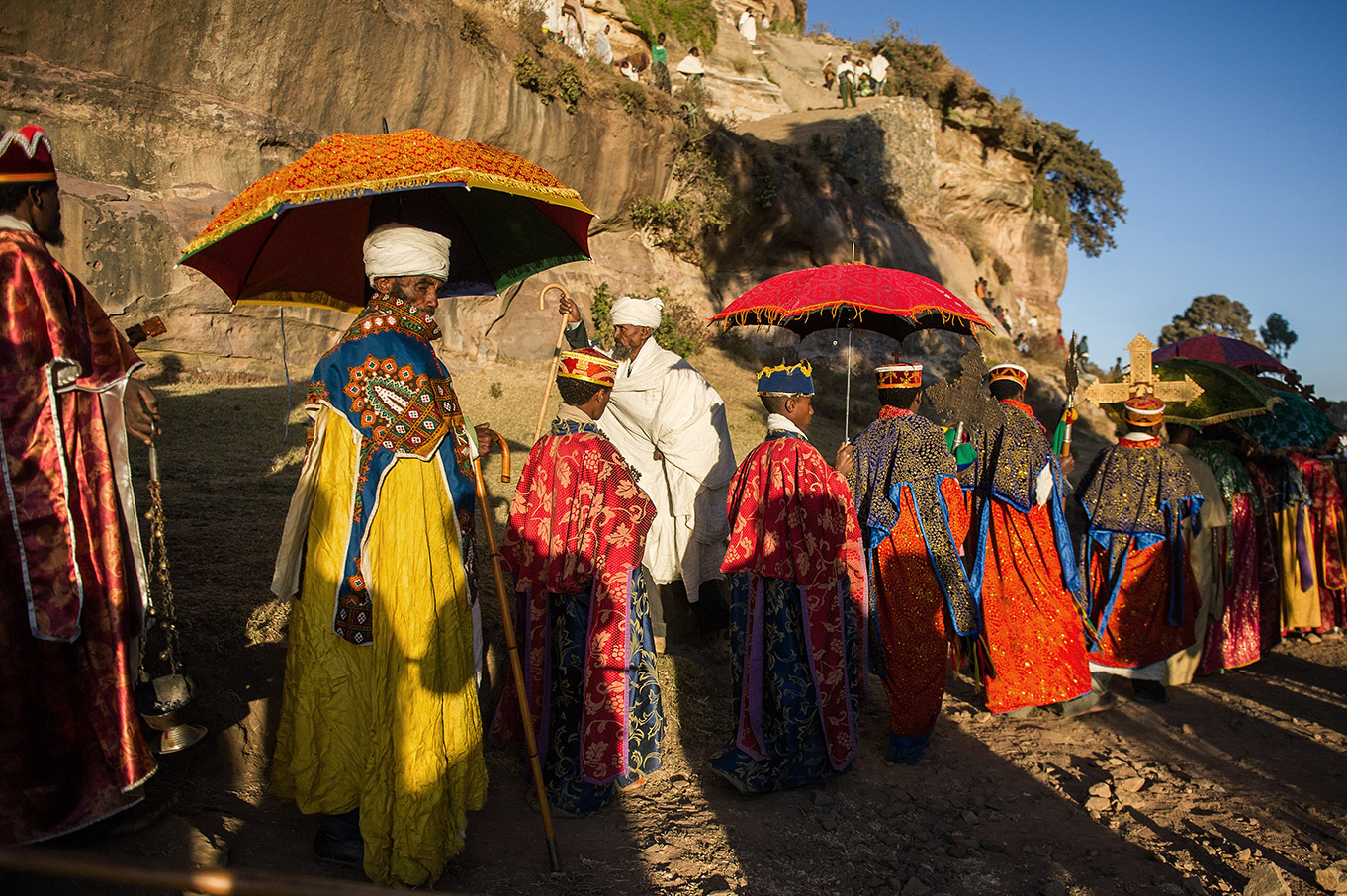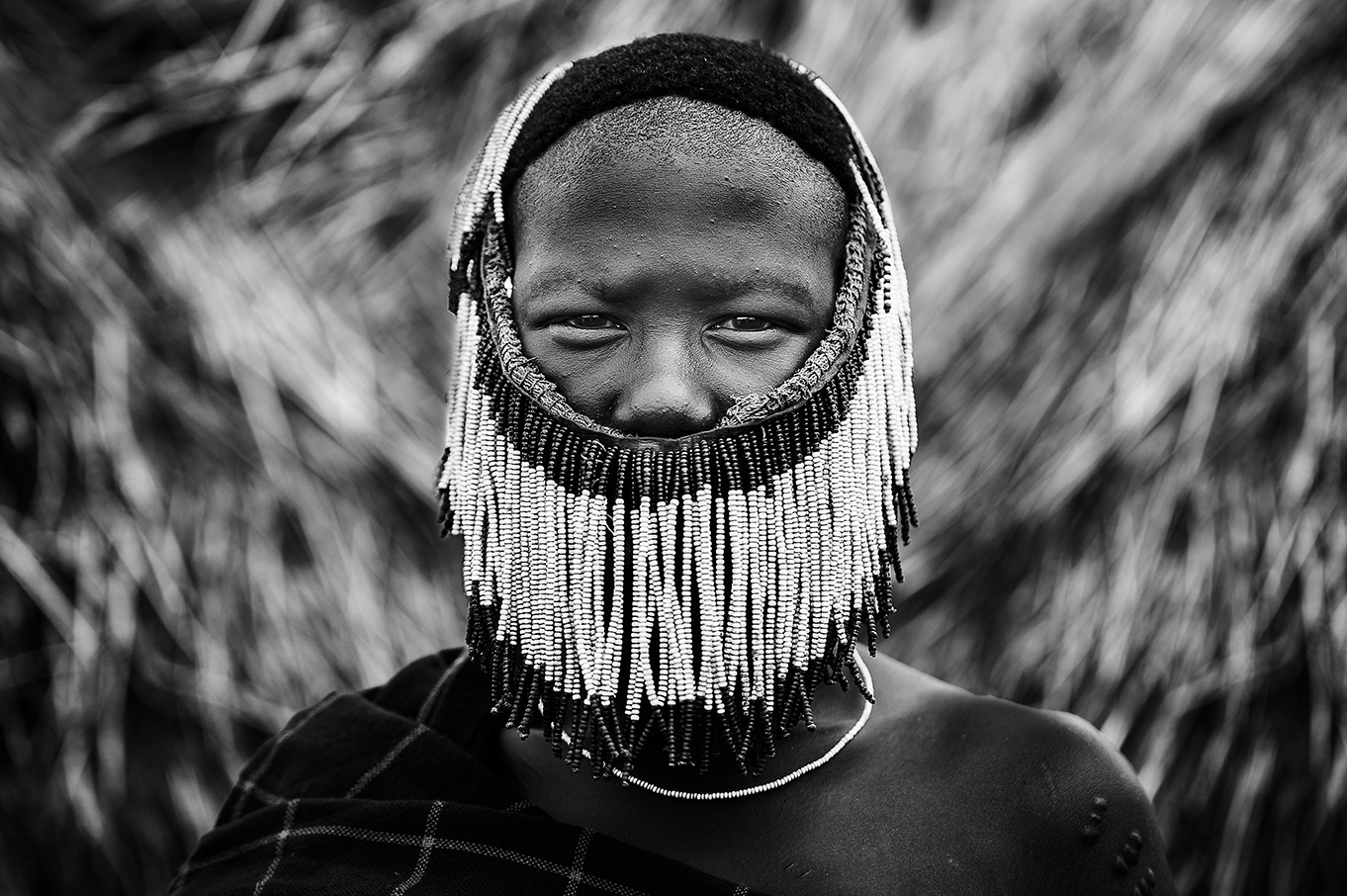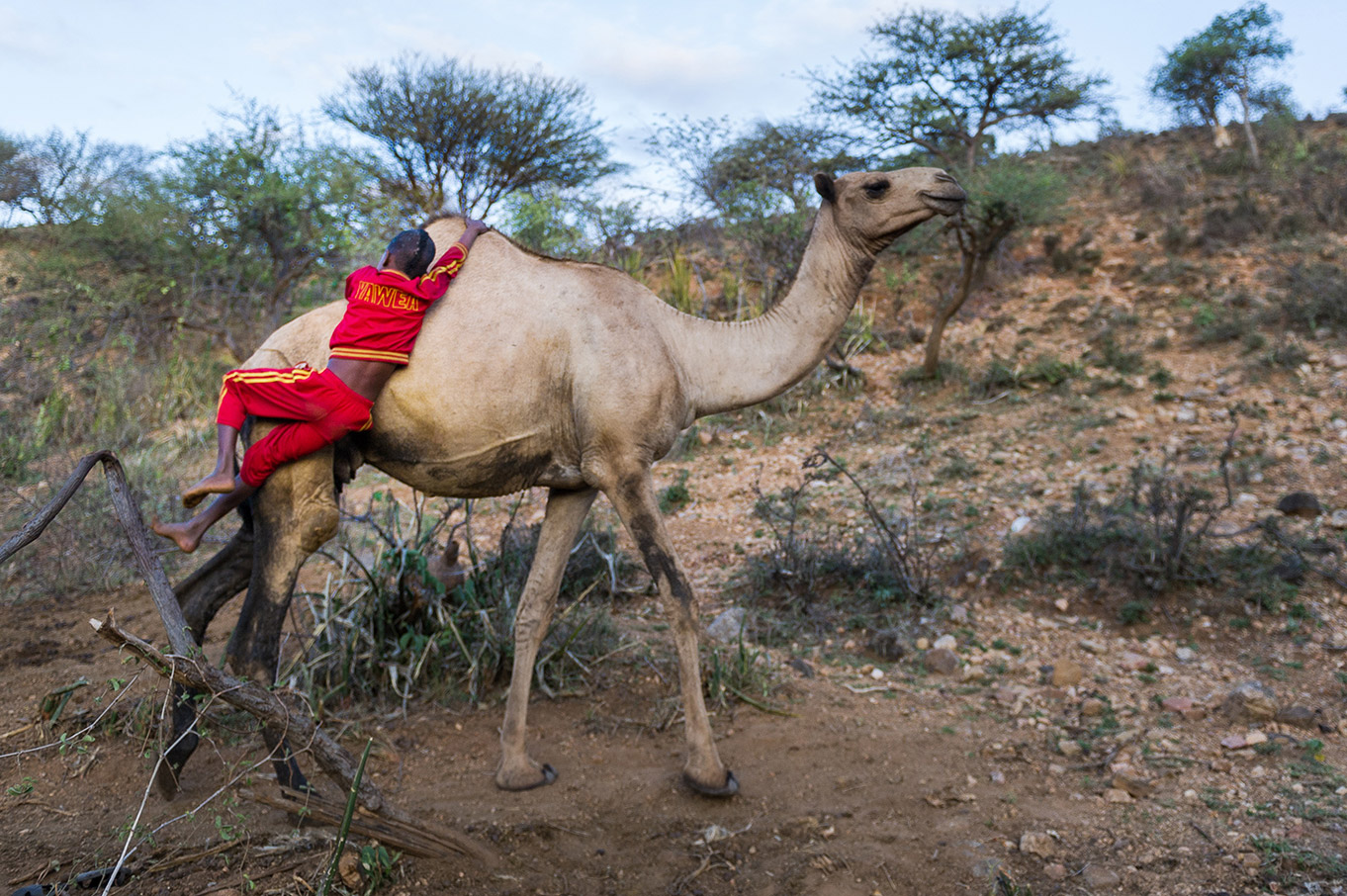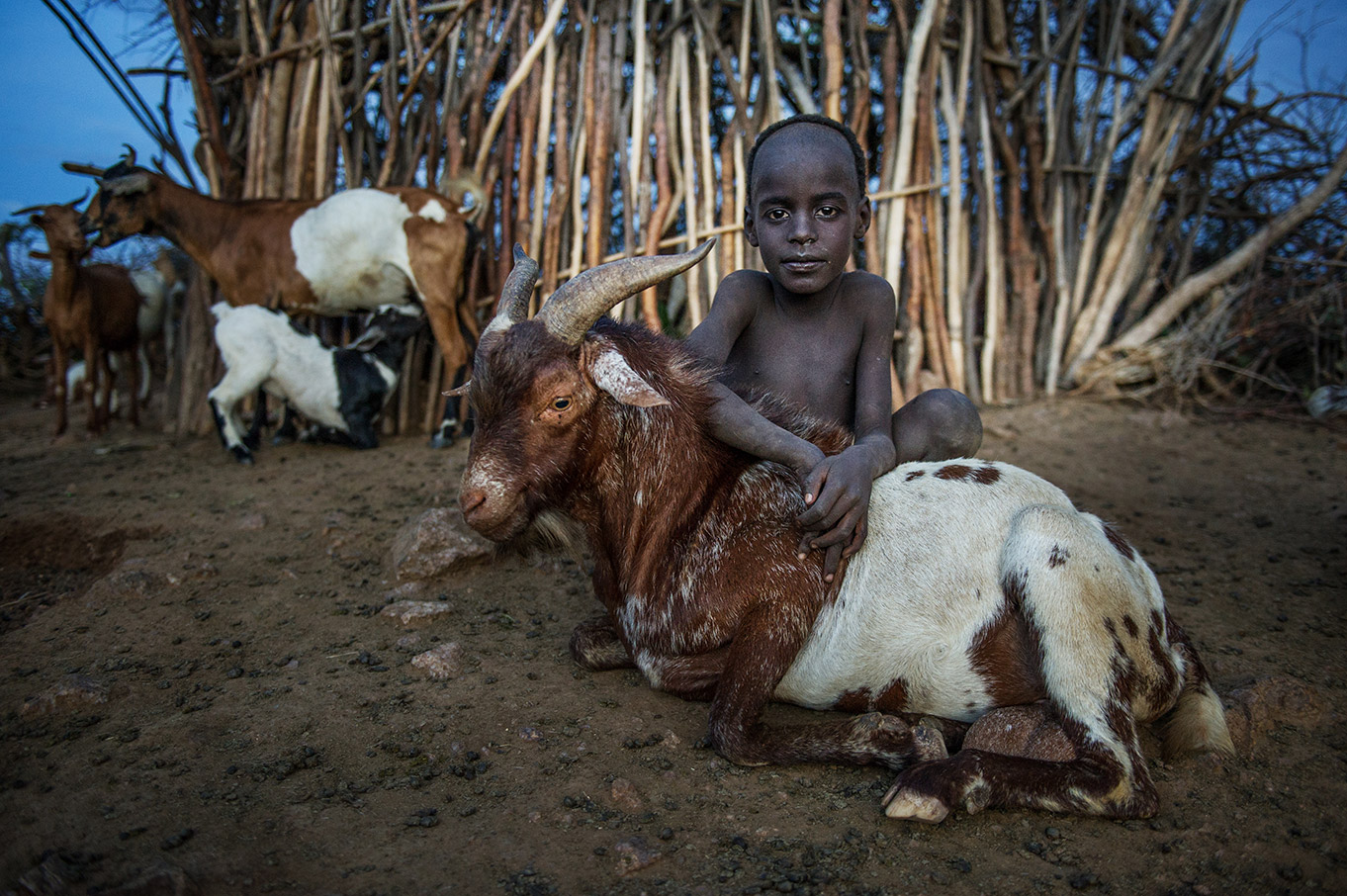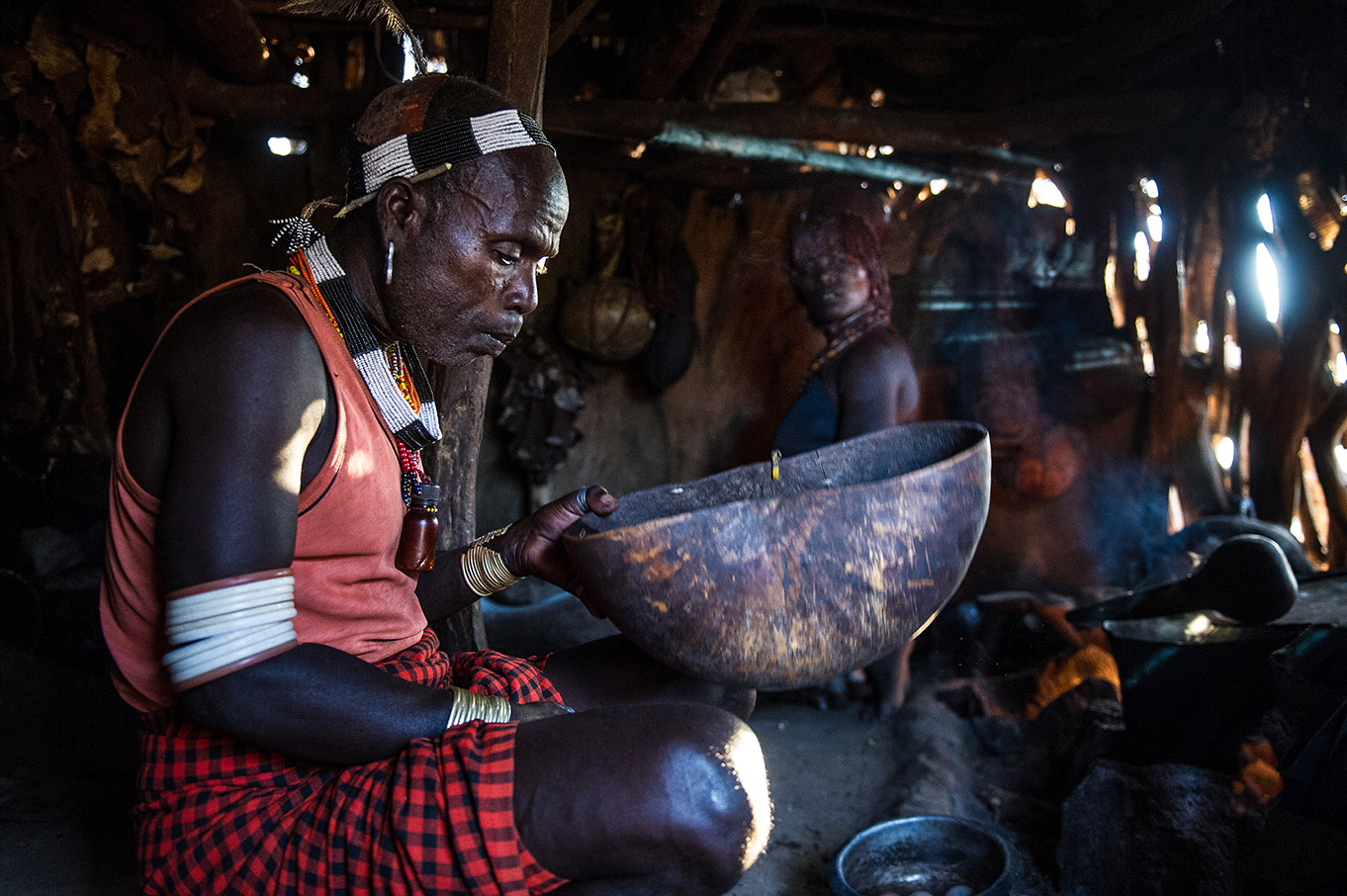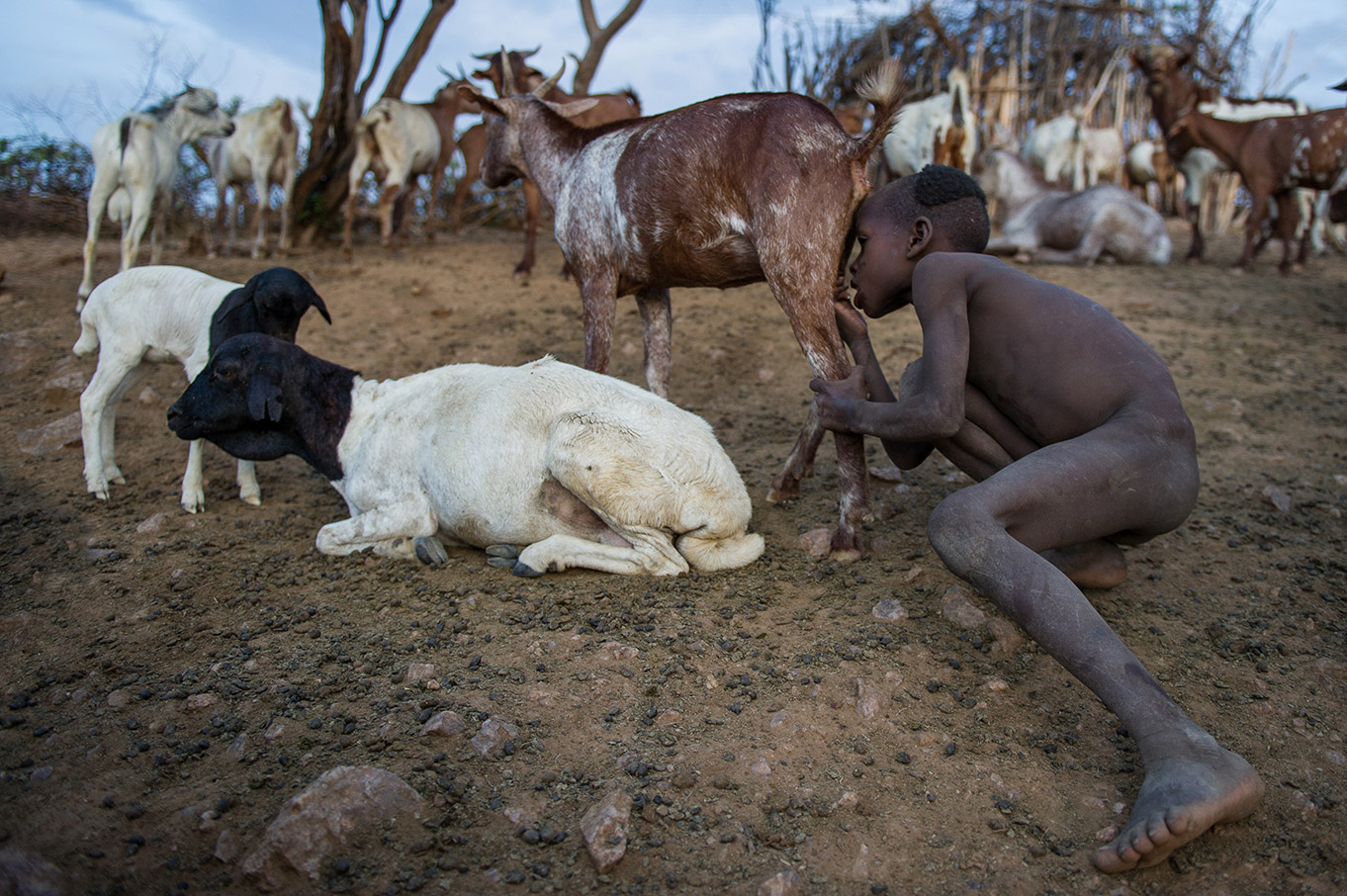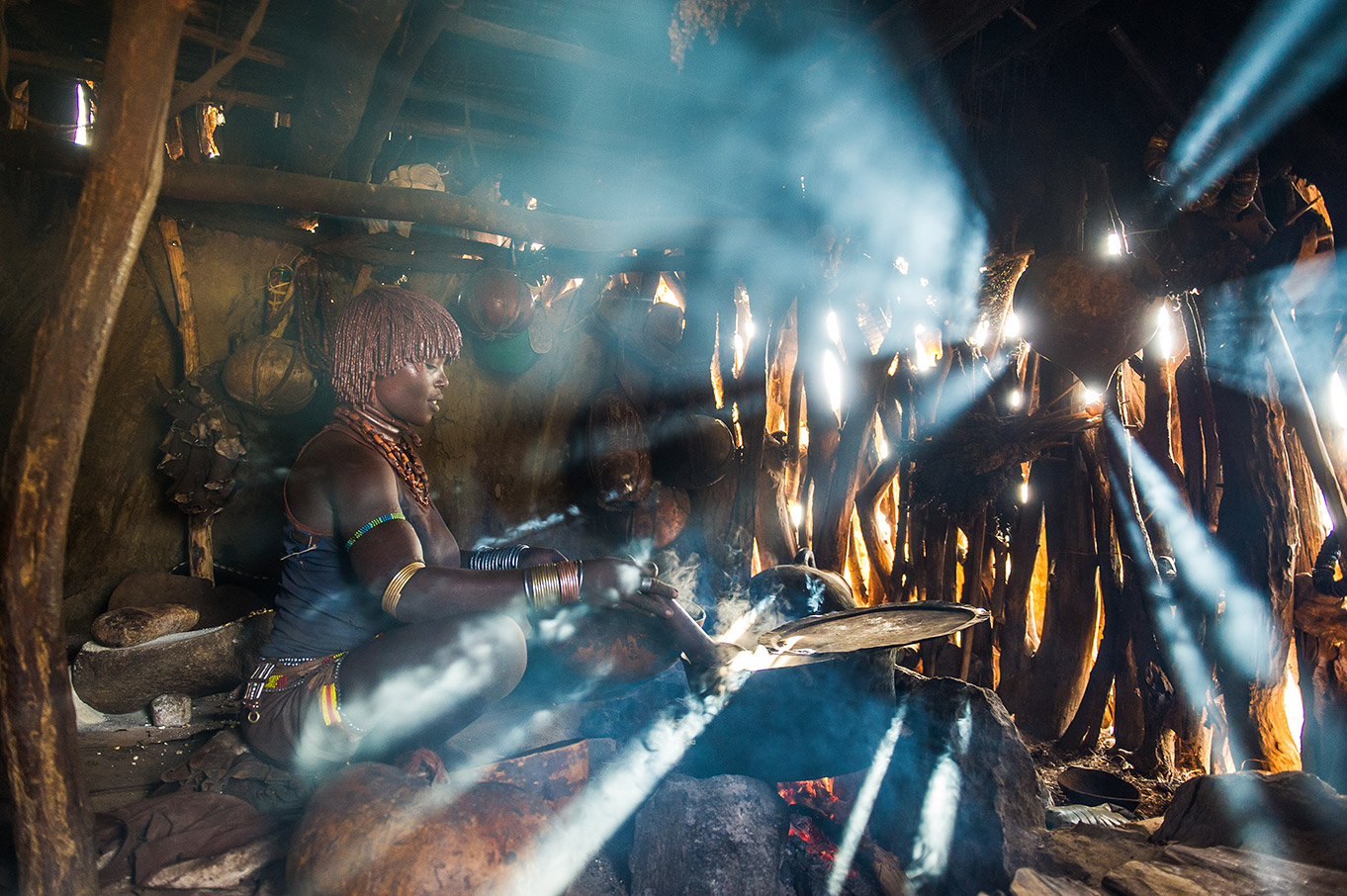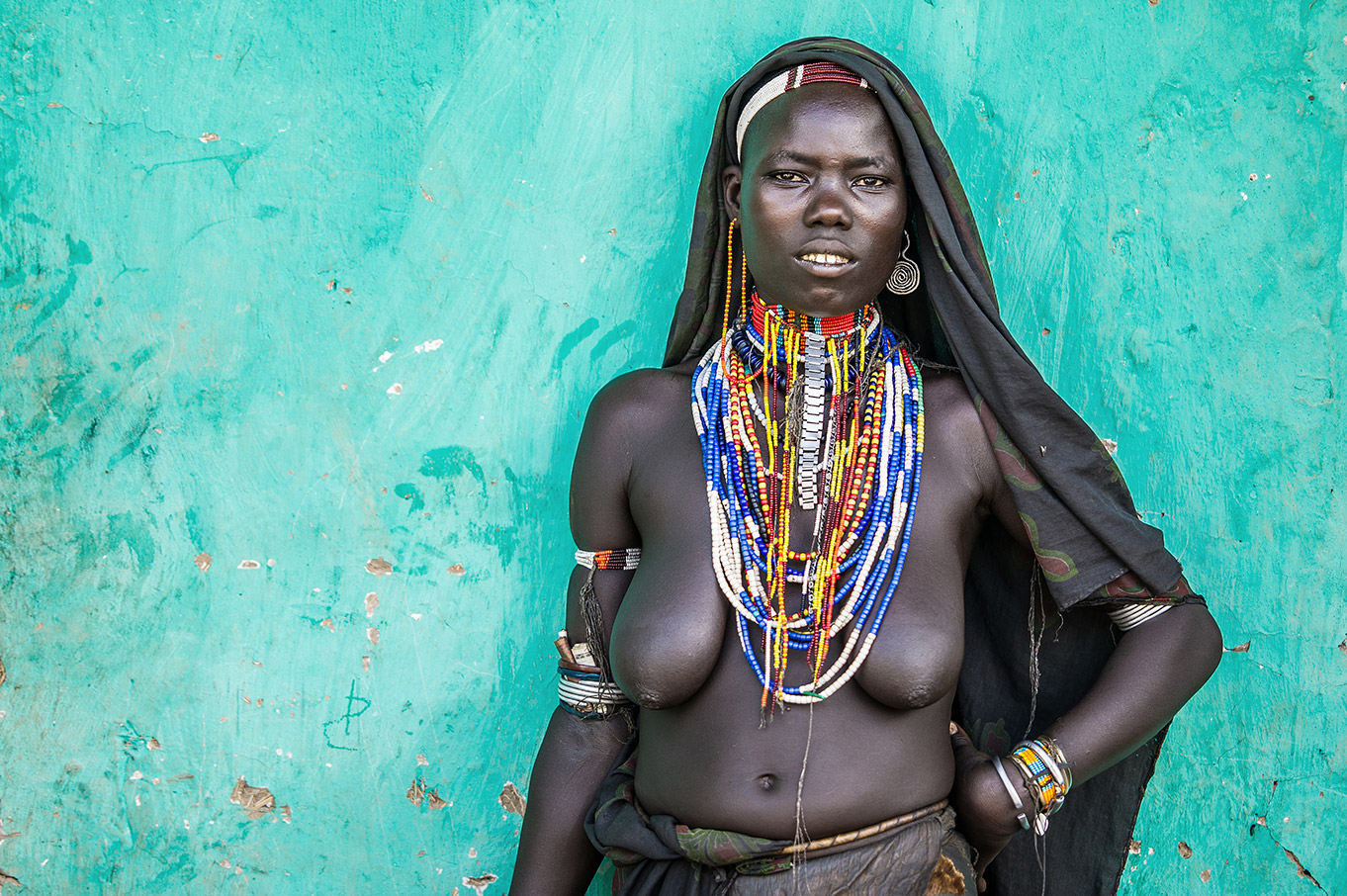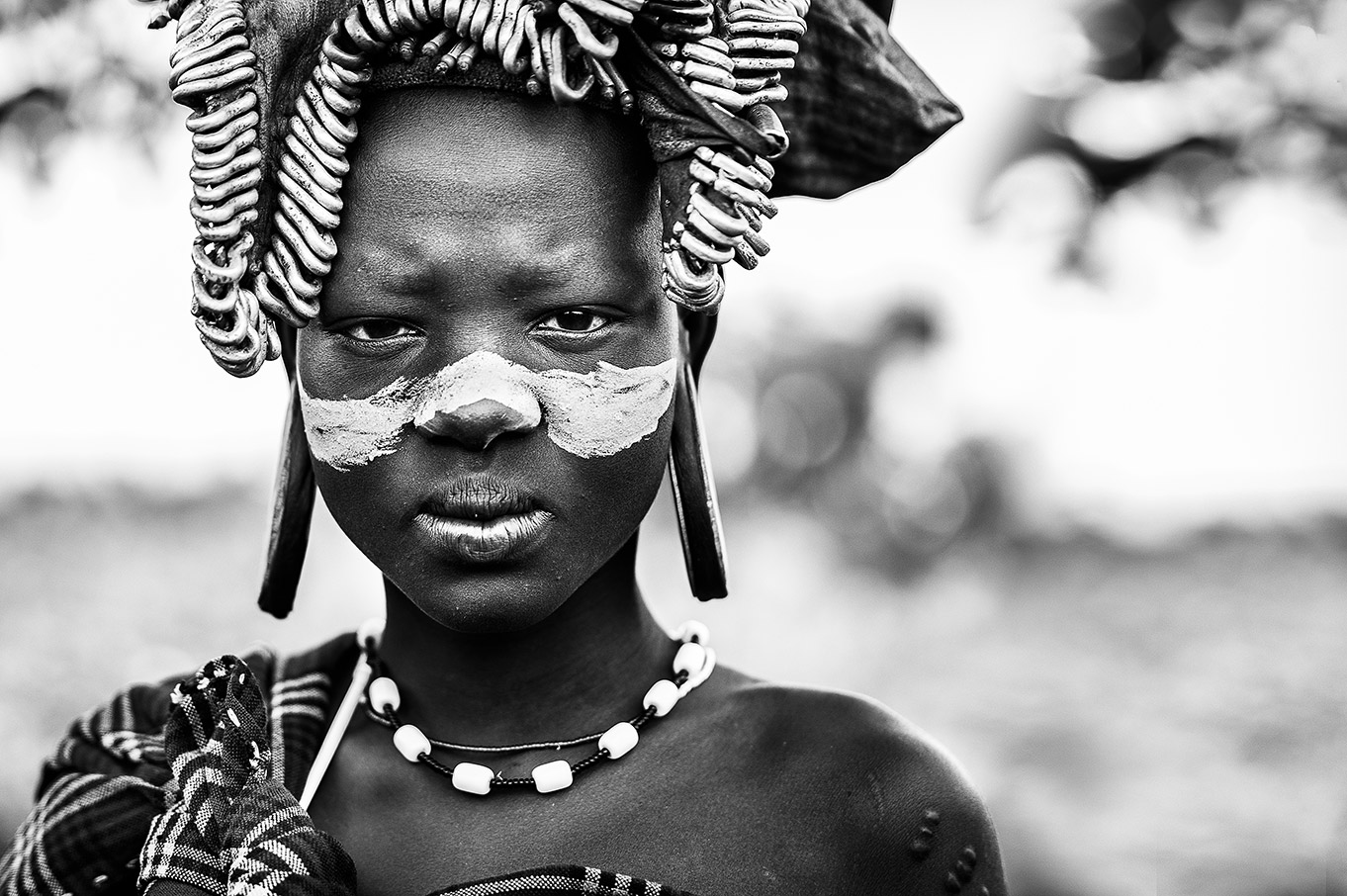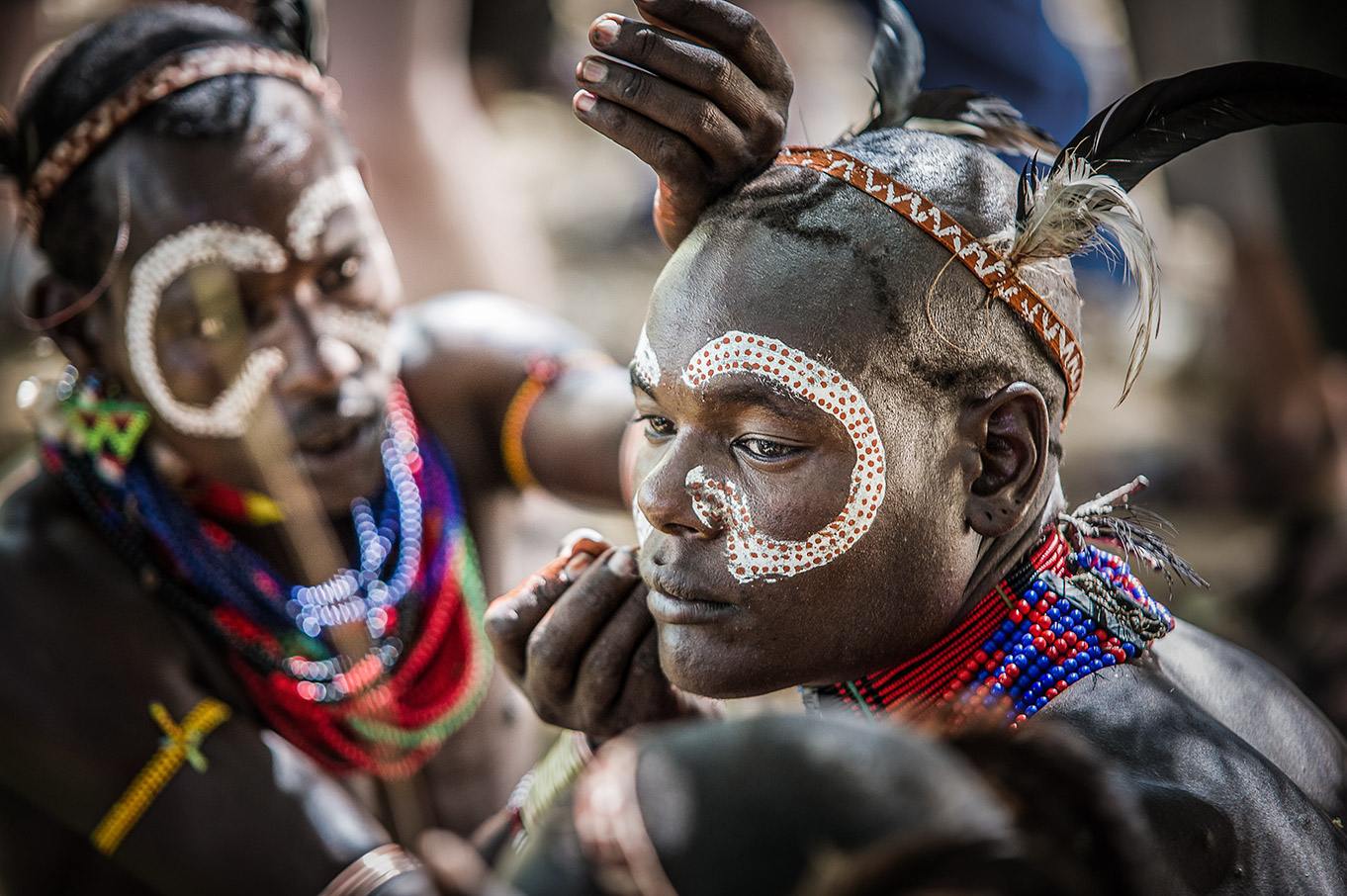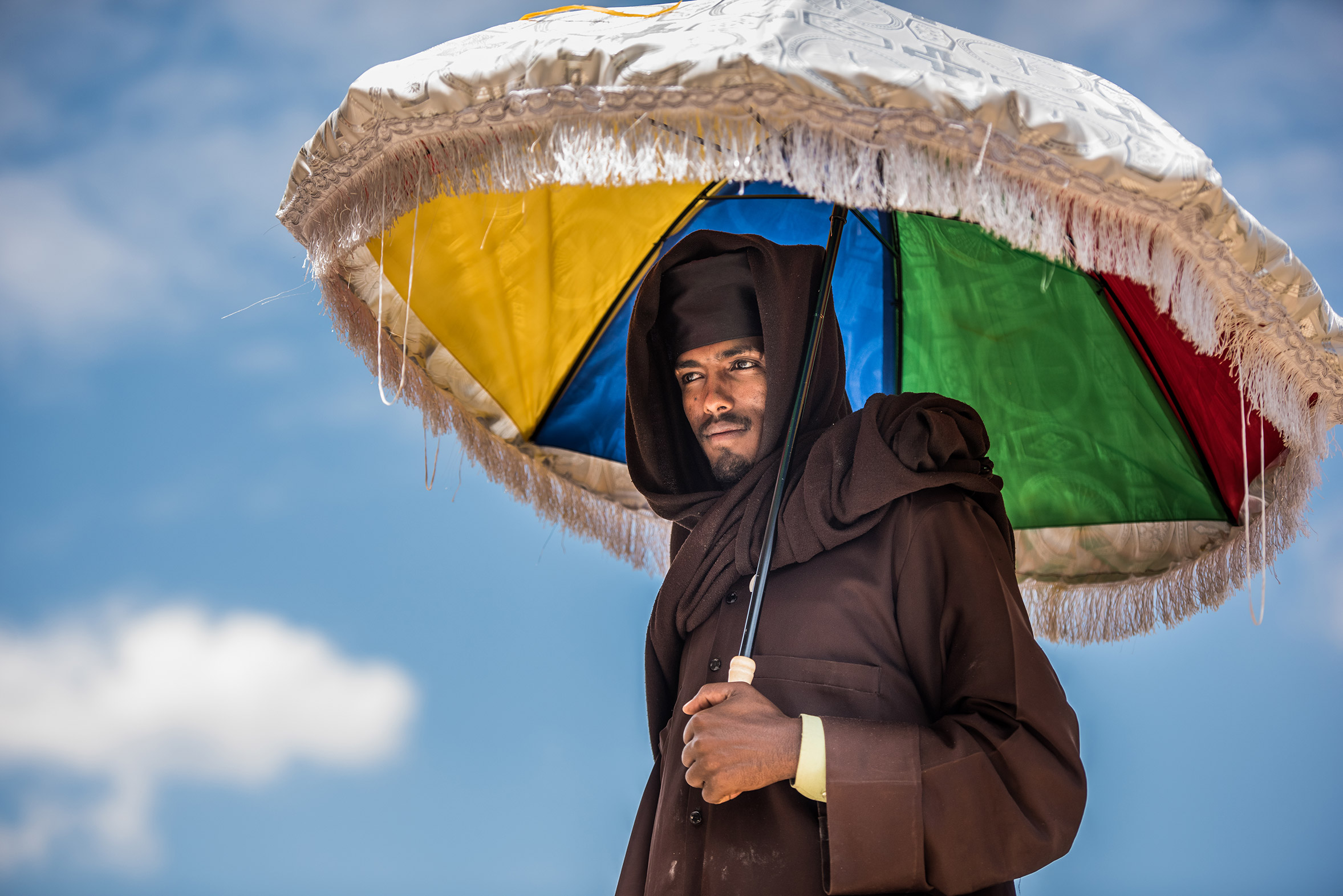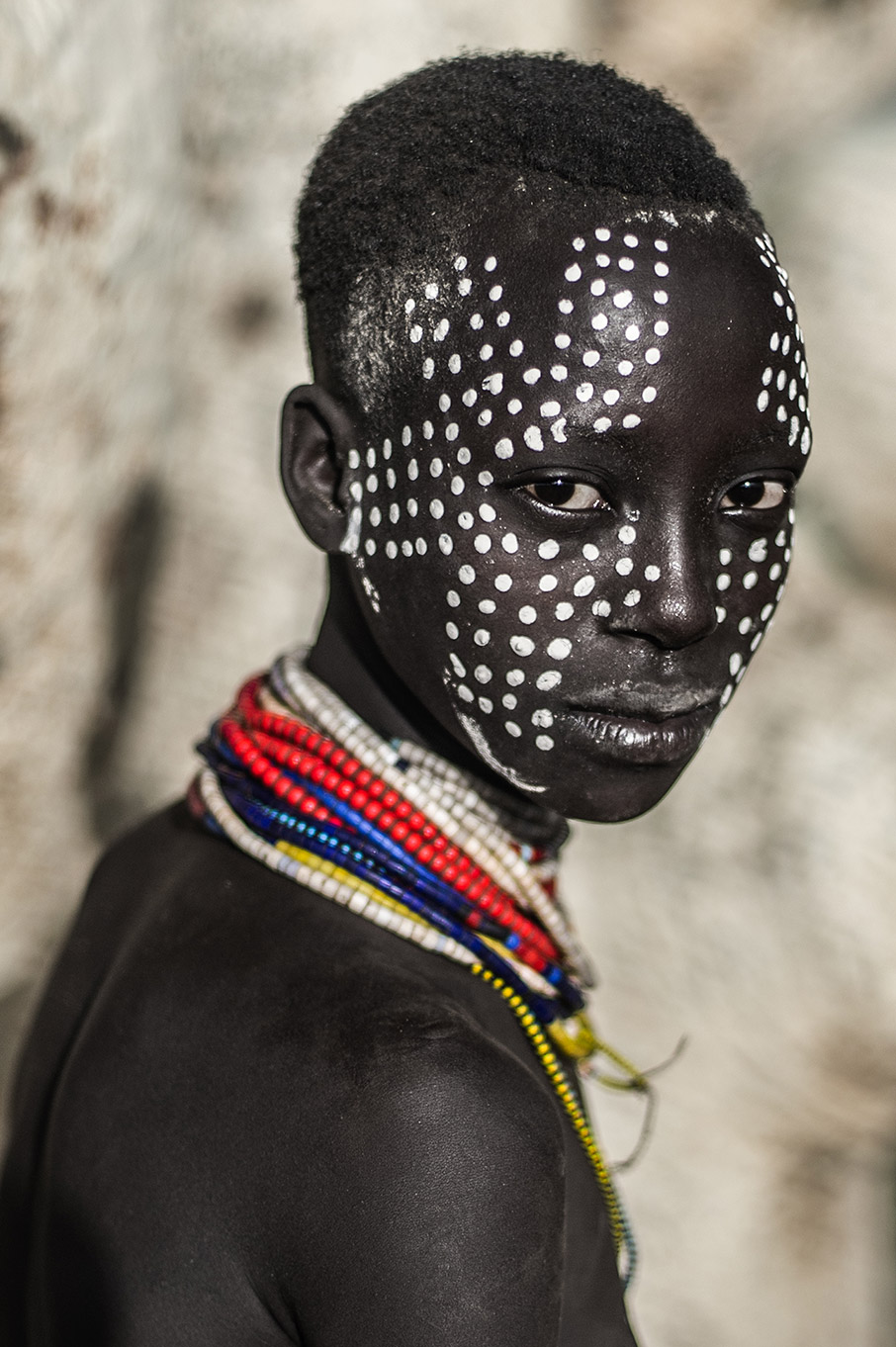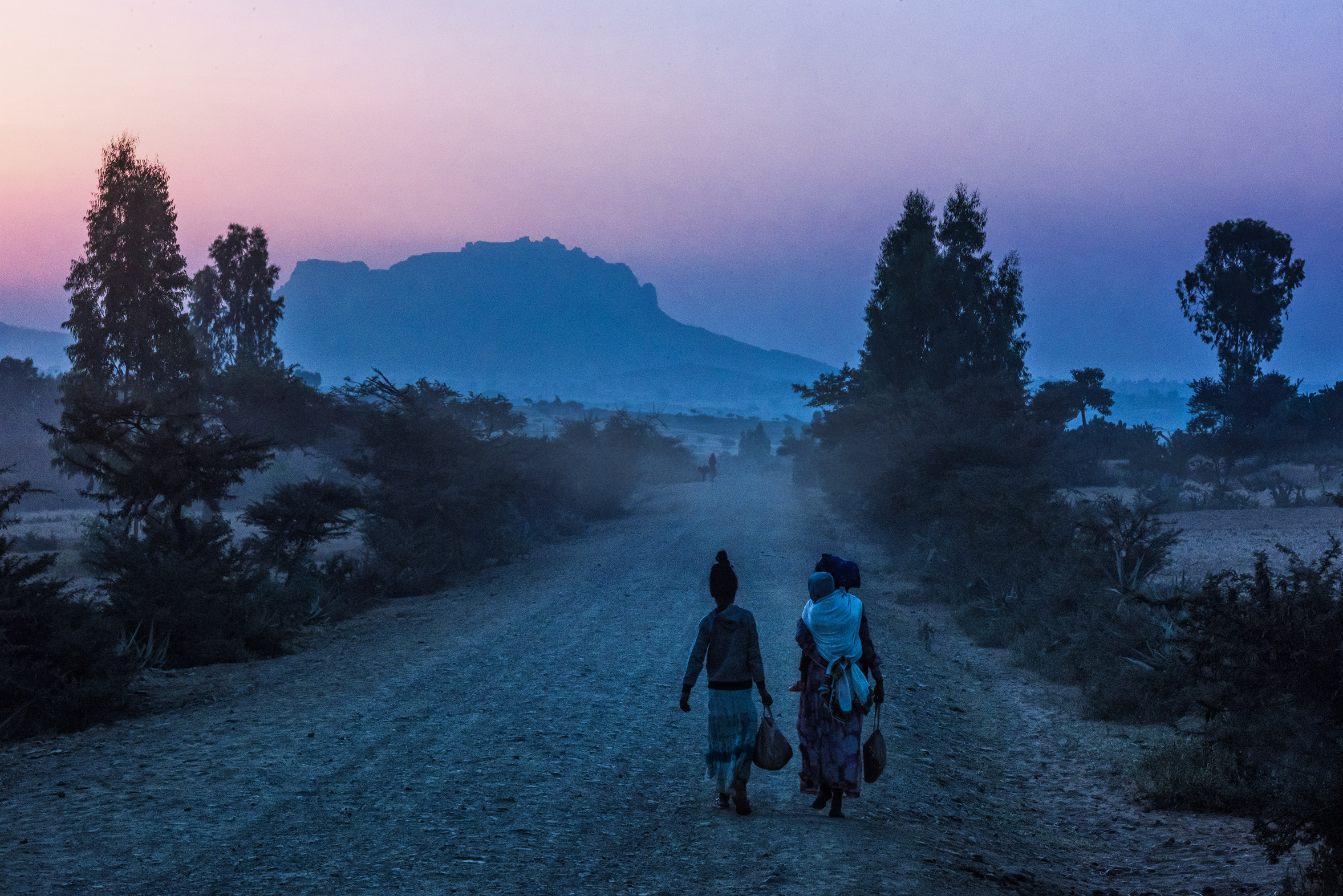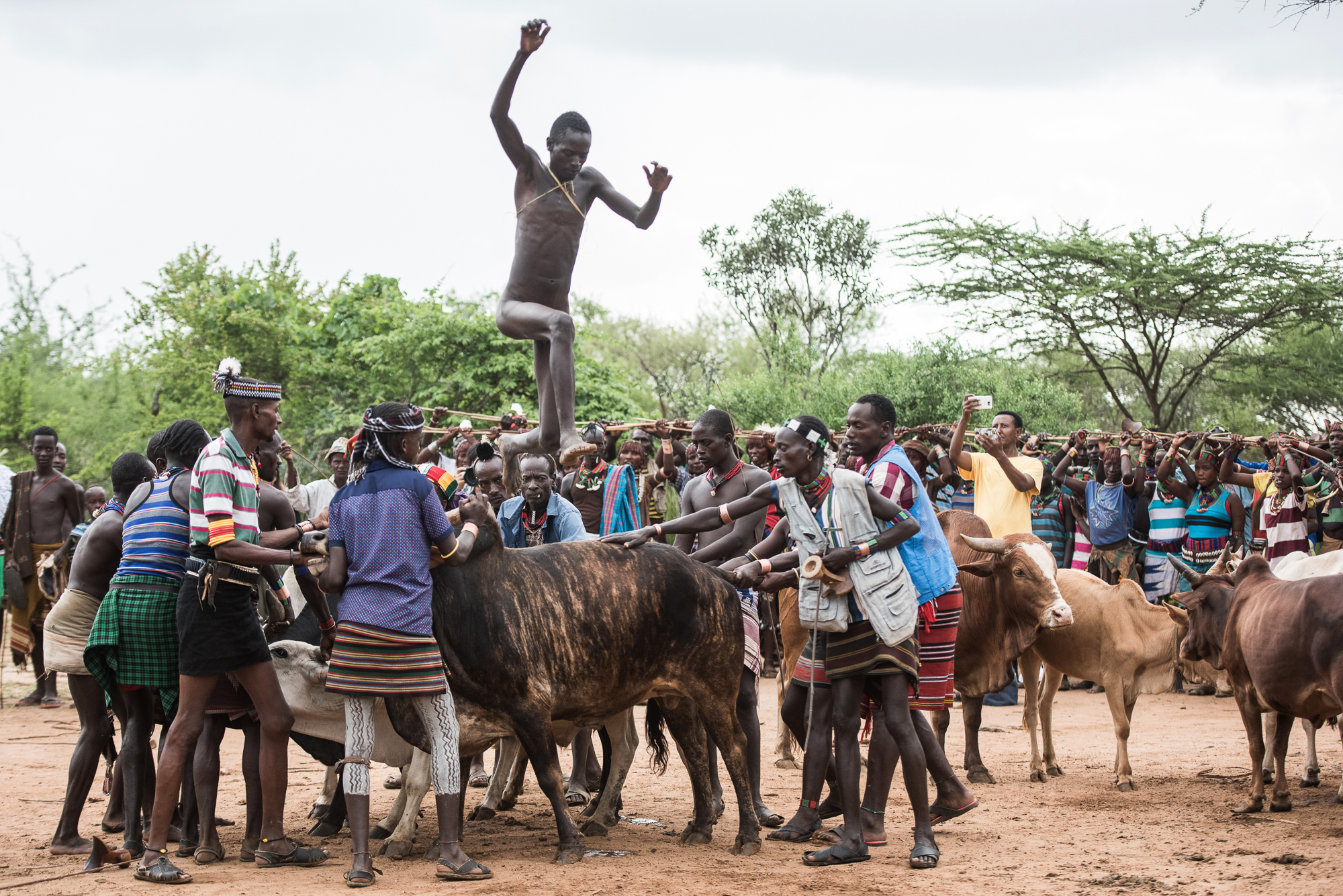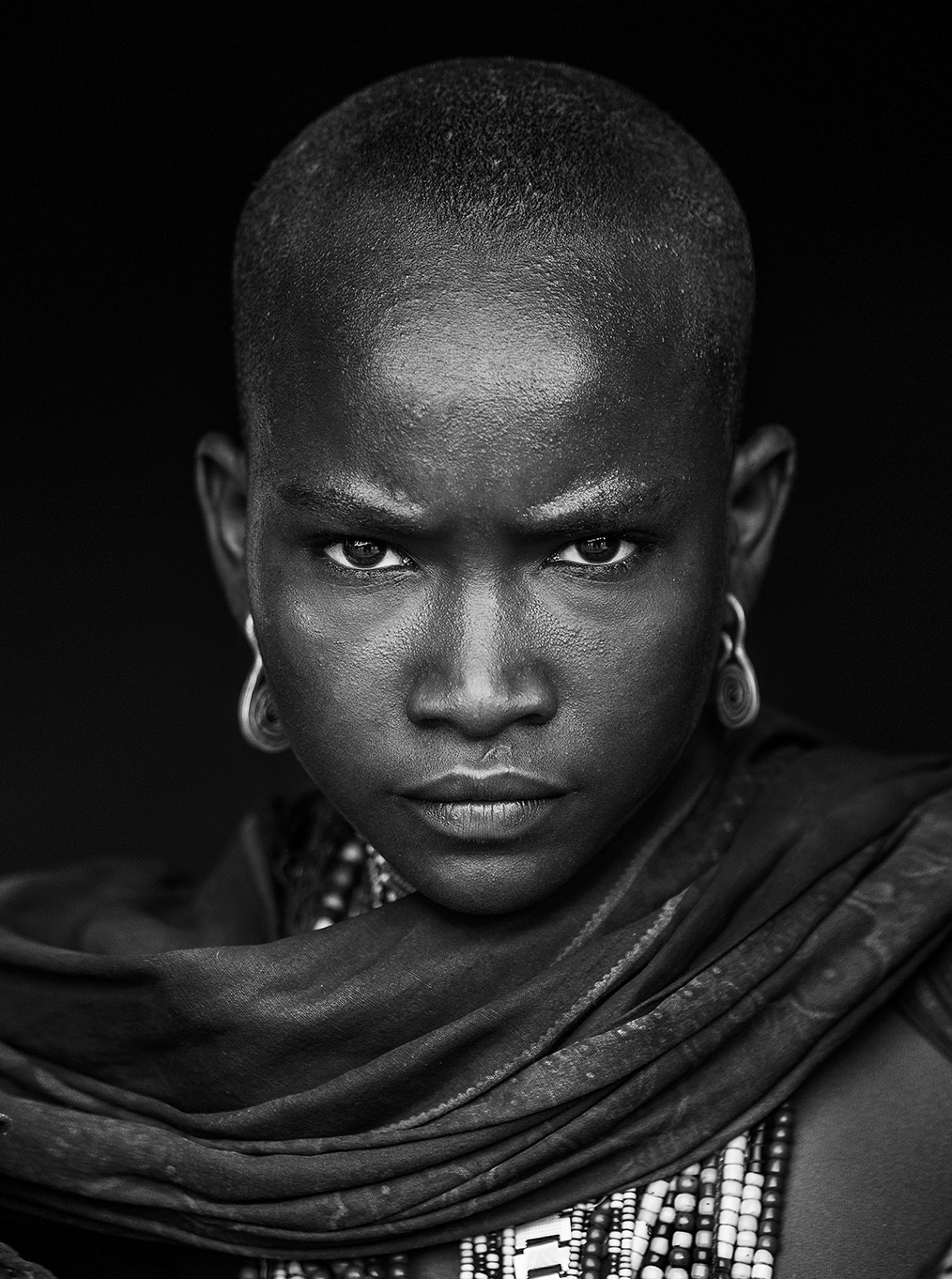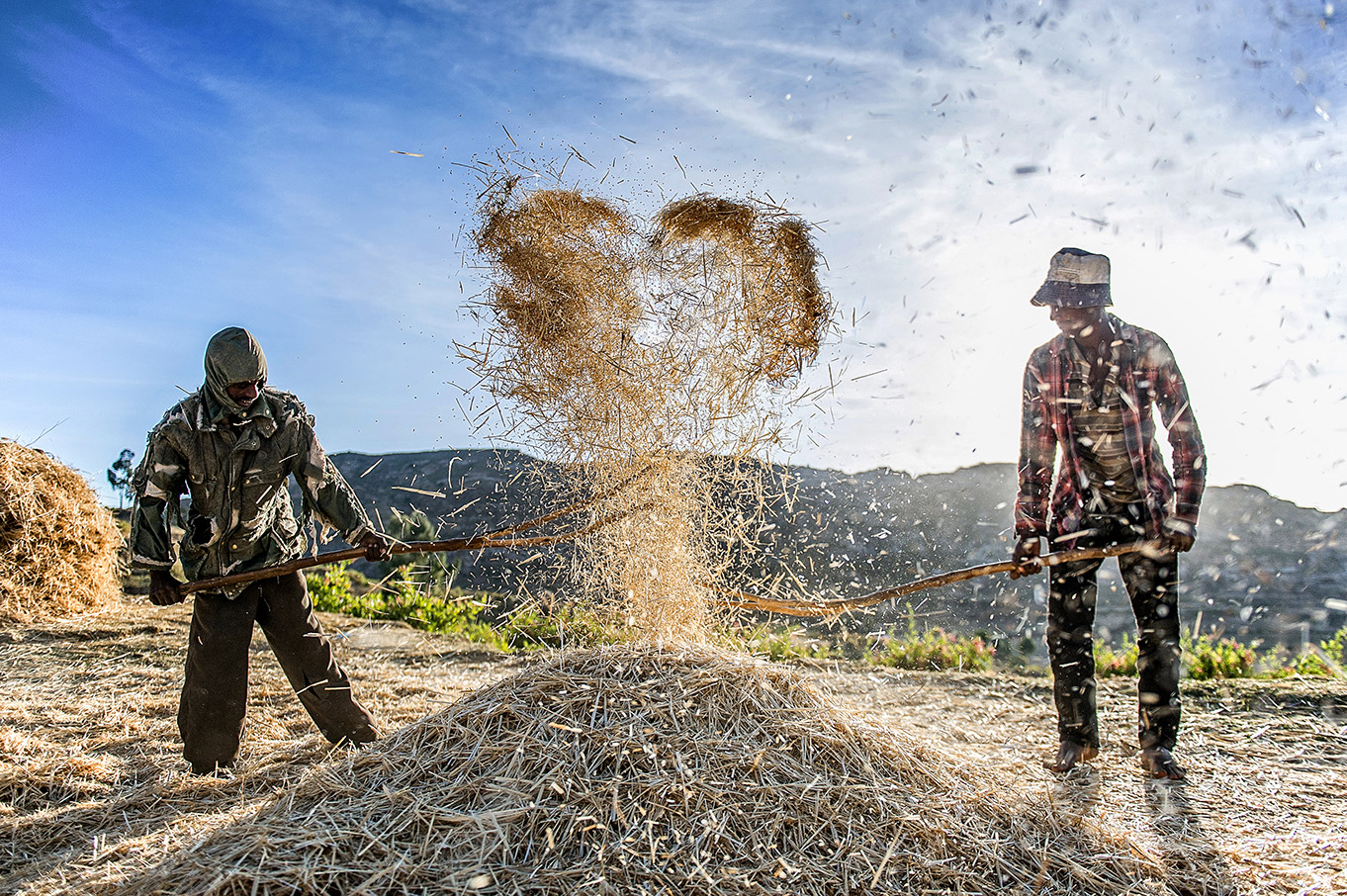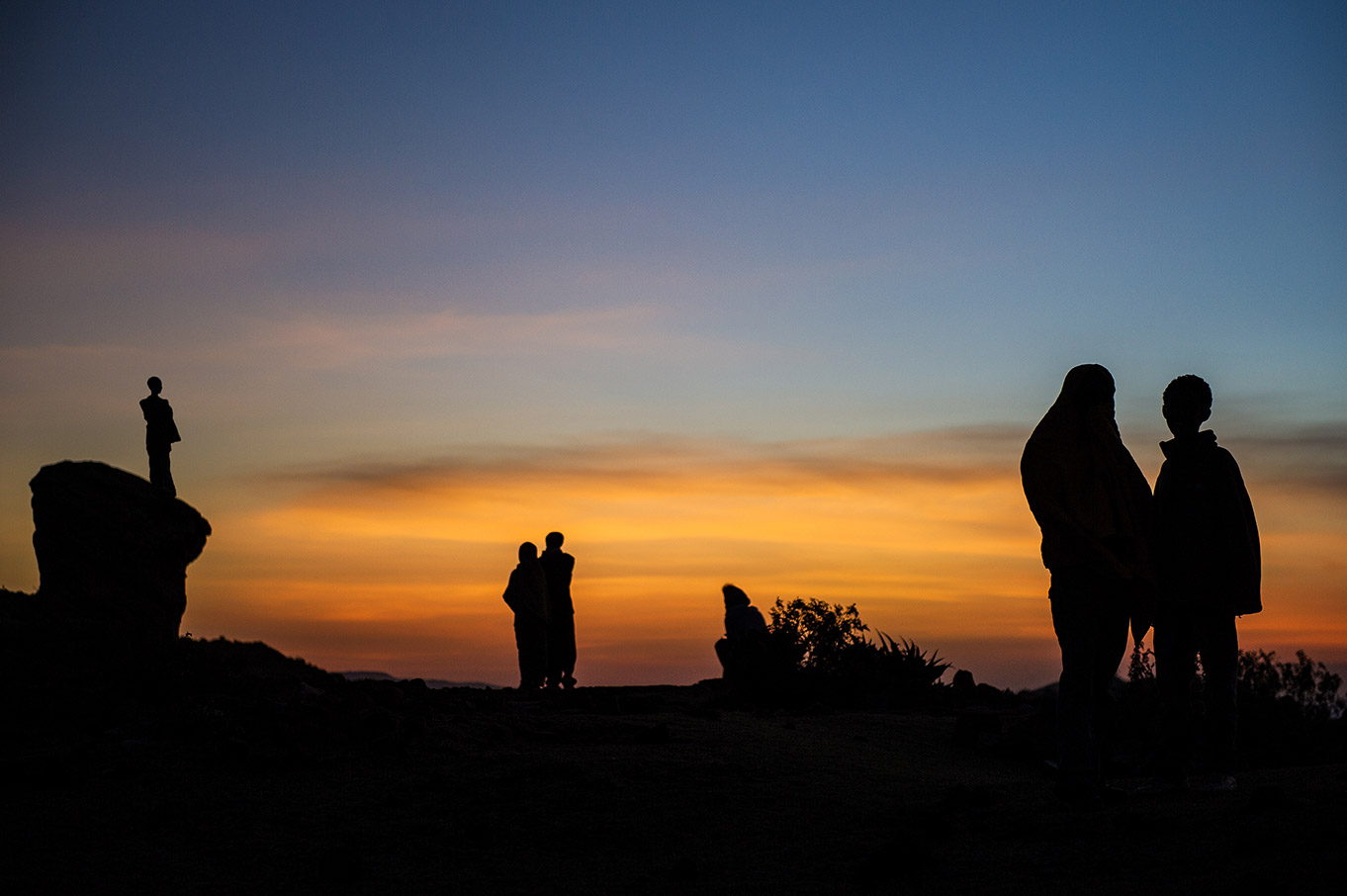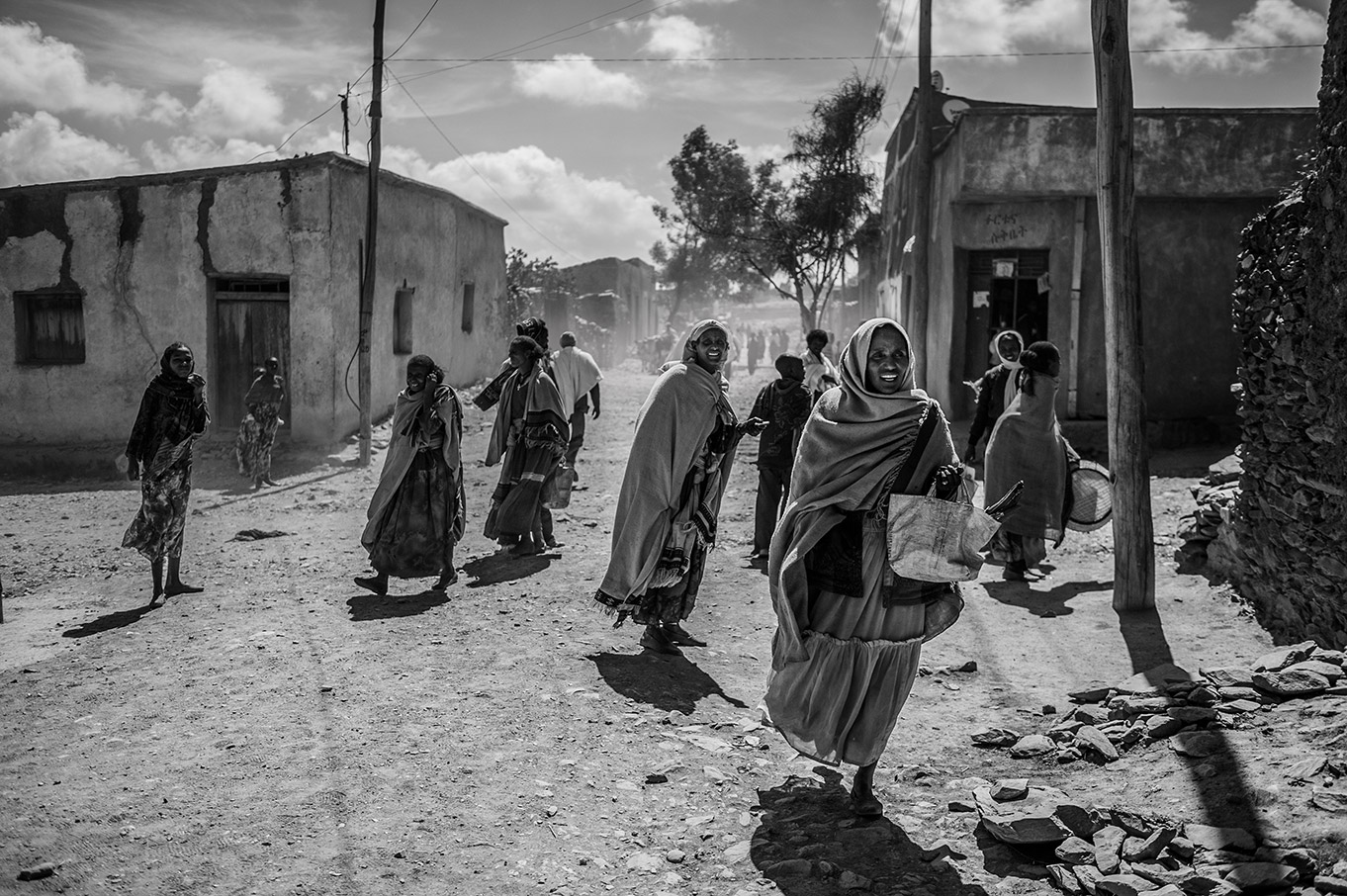 To book your space, please contact us, by email to info@johnquintero.com or call us in the UK +44 7984608576 (also WhatsApp)
WHO'S JOHN QUINTERO
John Quintero

Photographer/Leader

Travel and documentary photographer with more than 15 years of experience. Former BBC Picture Editor. Sony WPO, PX3, IPA Awards. Publishes regularly in books, magazines, and newspapers worldwide. Several years of experience leading photographic expeditions in different countries.
CANCELLATION AND REFUND POLICY
For our Terms & Conditions, including cancellation and refund policy, please visit this page.
Any questions regarding our T&Cs, please contact us: info@johnquintero.com