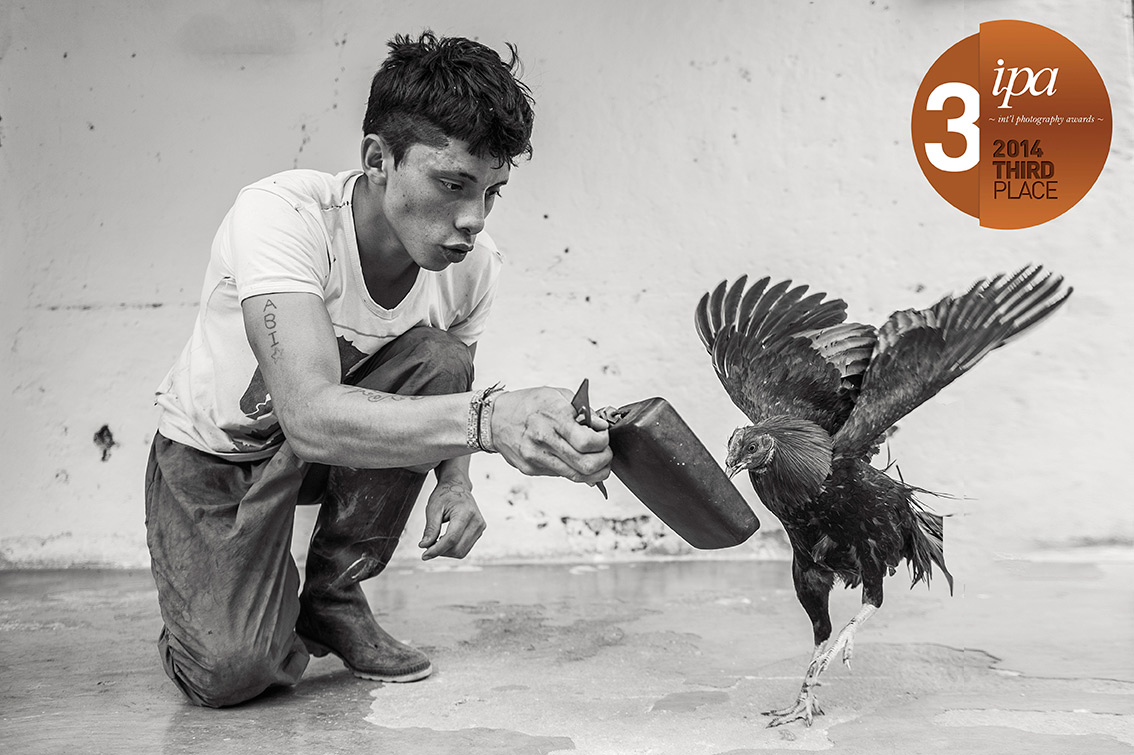 Great news from the International Photography Awards IPA this week! I have been awarded Honorable Mention and third place in Events Professional category with my series of Cock Fighting With a Mirror taken in Nariño, South Colombia.
The series of 5 photographs is part of an ongoing project about cock fighting in Colombia, a very popular activity in the country.
Cock fighting is said to be the world's oldest spectator sport. It goes back 6,000 years in Persia.
ABOUT INTERNATIONAL PHOTOGRAPHY AWARDS
MISSION: To salute the achievements of the world's finest photographers, to discover new and emerging talent, and to promote the appreciation of photography.
The International Photography Awards conducts an annual competition for professional, non-professional, and student photographers on a global scale, creating one of the most ambitious and comprehensive competitions in the photography world today.
The winners of the main categories will compete for IPA's top award of International Photographer of the Year. Those finalists will be invited to attend the Lucie Awards, where one photographer will be announced as the grand winner, earning the coveted Lucie statue and a cash prize of $10,000.  In addition, the nominees in the non-professional and student categories will be invited to the Lucie Awards to compete for the title of the Discovery of the Year, a Lucie statue and $5,000 cash prize. Six nominees comprised of all levels of profession, will be invited to The Lucie Awards for the title of Deeper Perspective Photographer of the Year, where the story behind the images are dually judged, and to compete for the coveted Lucie statue and a cash prize of $5,000. In addition, six Moving Images finalists will be named, and one will receive a Lucie statue and $2,500