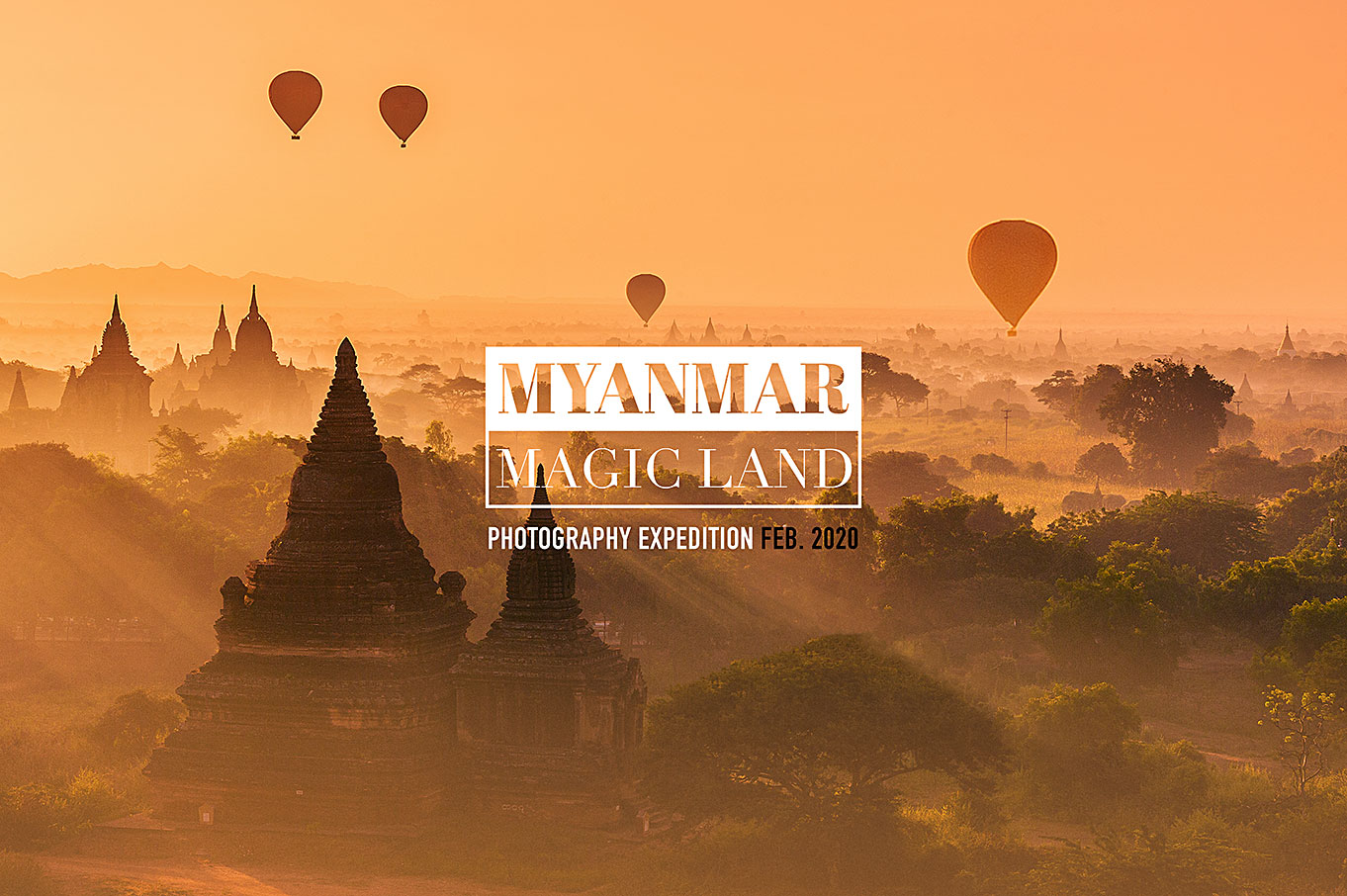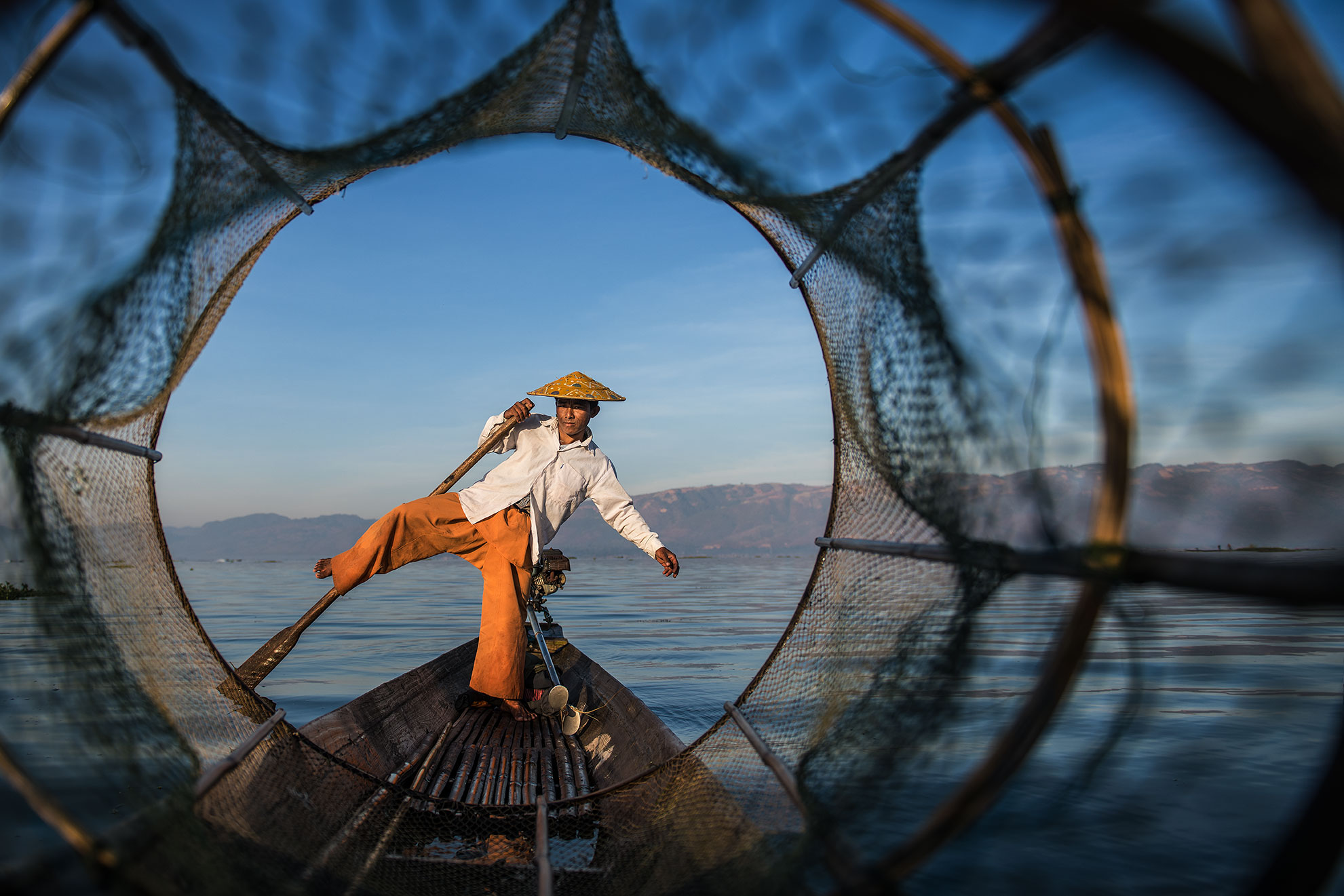 EXPEDITION OVERVIEW
Myanmar, formerly known as Burma, has been welcoming visitors only since 2012. Ever since then this South-Asian country has attended rapid changes at the same time that has managed to keep intact ancient traditions. Being at the crossroads, there is no better time to visit Myanmar than now.
Our first tour of 2020 and continuing with our successful programme of international workshops and expeditions, John Quintero is pleased to announce Myanmar -Magic Land- Photography Expedition, a unique experience for photographers of all levels, with an interest in exploring and photographing fascinating cultures of the world
This photography expedition will focus on culture and traditions, from colourful traditional markets to novice monks in ancient temples, this will be a

once-in-a-lifetime

experience

12 days travelling and photographing one of the richest cultures of Asia

Photograph thousands of ancient pagodas and stupas from a hot air balloon at dawn in Bagan, recently listed as a UNESCO World Heritage Site

Photograph pilgrims at the magnificent Shwedagon Paya in Yangon, one of the most beautiful Buddhist temples in the world

Sunrise and sunset at U-Bein Bridge, photographing the daily life of locals including monks and nuns with colourful robes

Photograph the incredible leg-rowing Intha fishermen of Inle Lake

Take amazing portraits of women and children with their faces decorated with thanaka

Take a hot air balloon ride over more than 4000 temples and pagodas at dawn in Bagan (included)
The photo opportunities in this expedition are endless. Immerse yourself in the ancient cultures of Myanmar by visiting villages, markets, and temples bathed in crispy golden light and much more.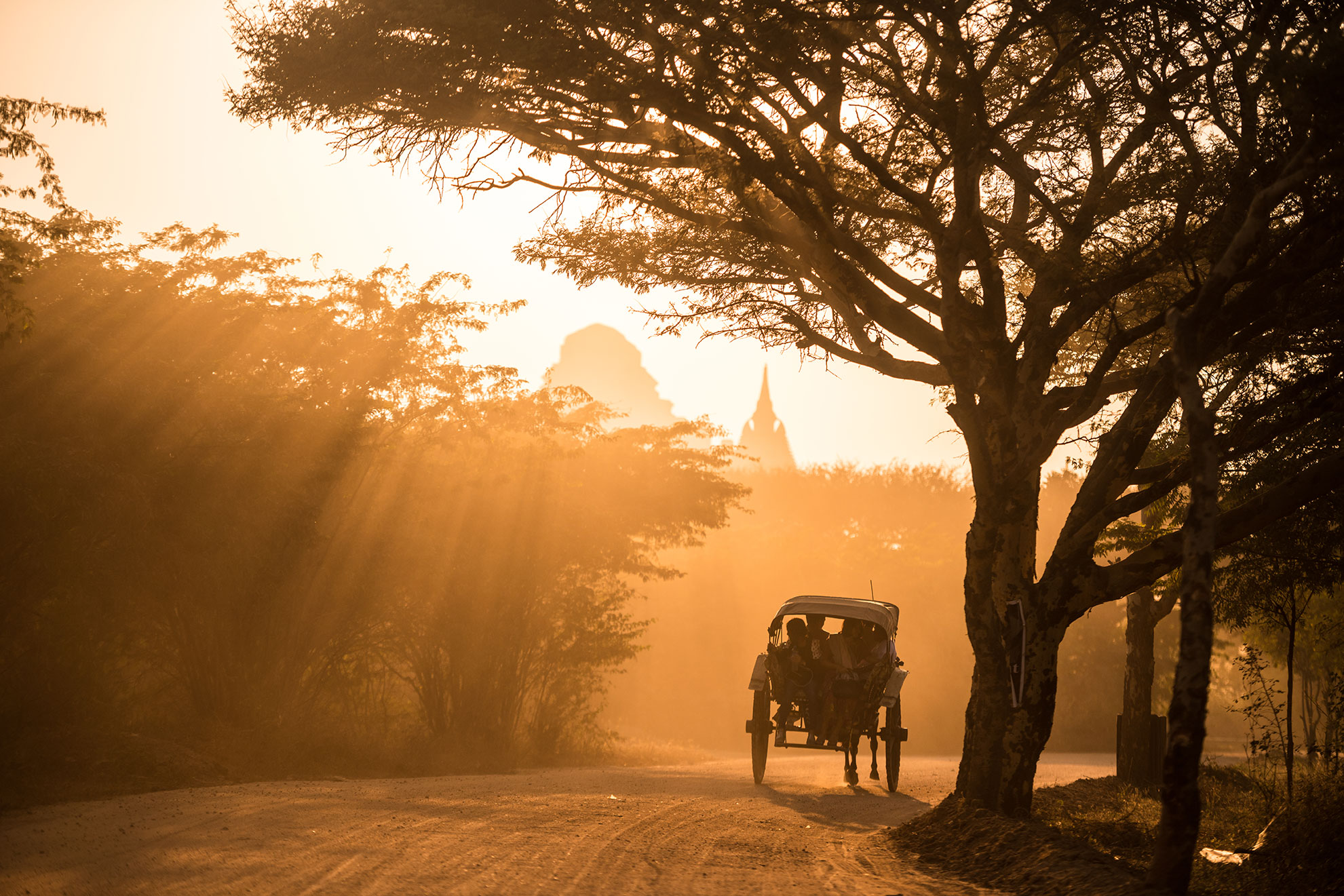 Our bespoke itinerary has been designed by award-winning travel photographer, John Quintero and a Burmese photographer to ensure you have the best experience and make the most of this unique photographic opportunity.
A local photographer and fixer will be with you during the whole trip to help you with his experienced photographic guidance at each location. You only have to worry about taking great photographs, the rest is on our hands.
Myanmar is often referred to as the Golden Land for Photographers. Let us show you why!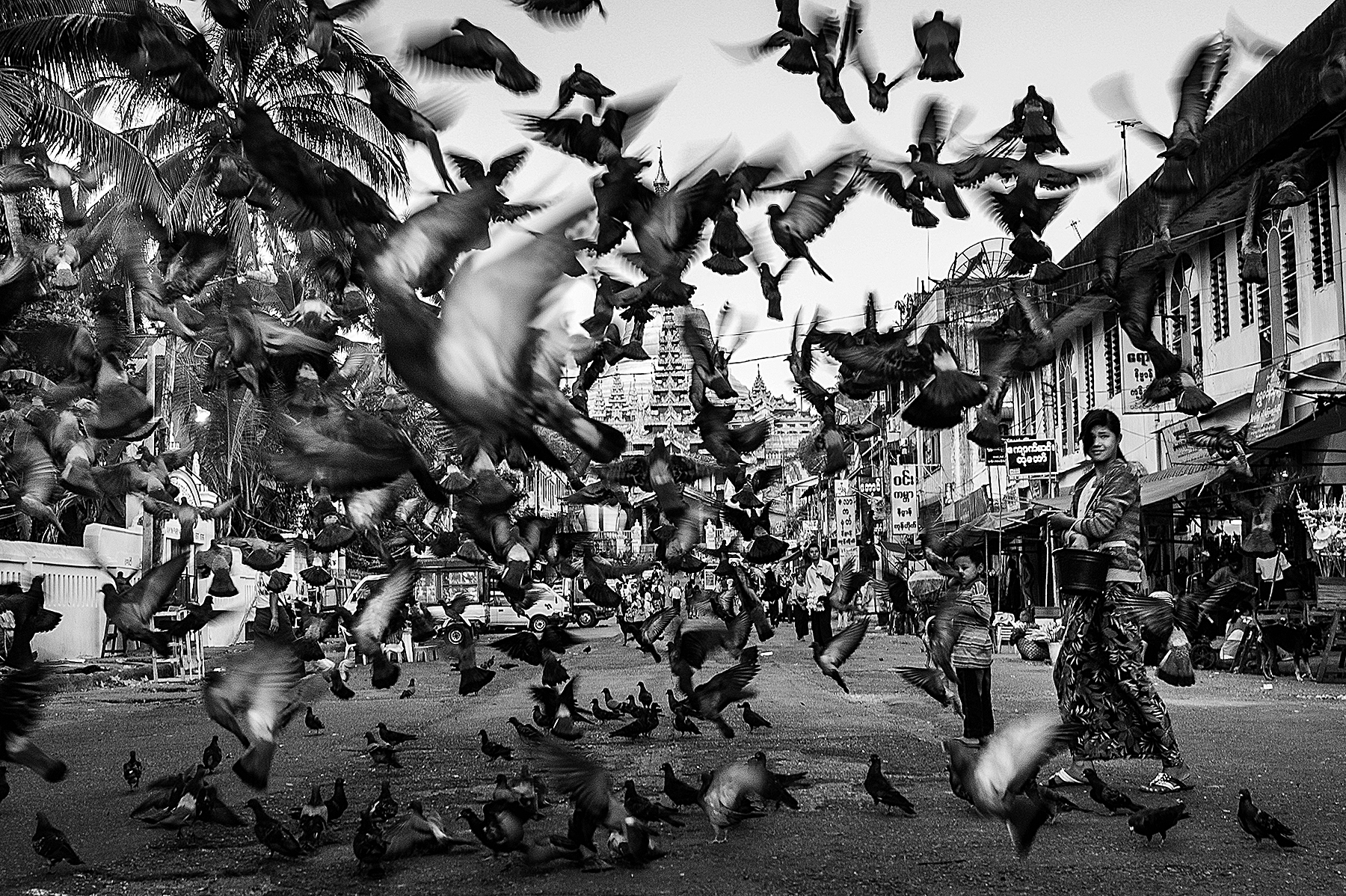 A local photographer and fixer will be with you during the whole trip to help you with his experienced photographic guidance at each location. You only have to worry about taking great photographs, the rest is in our hands.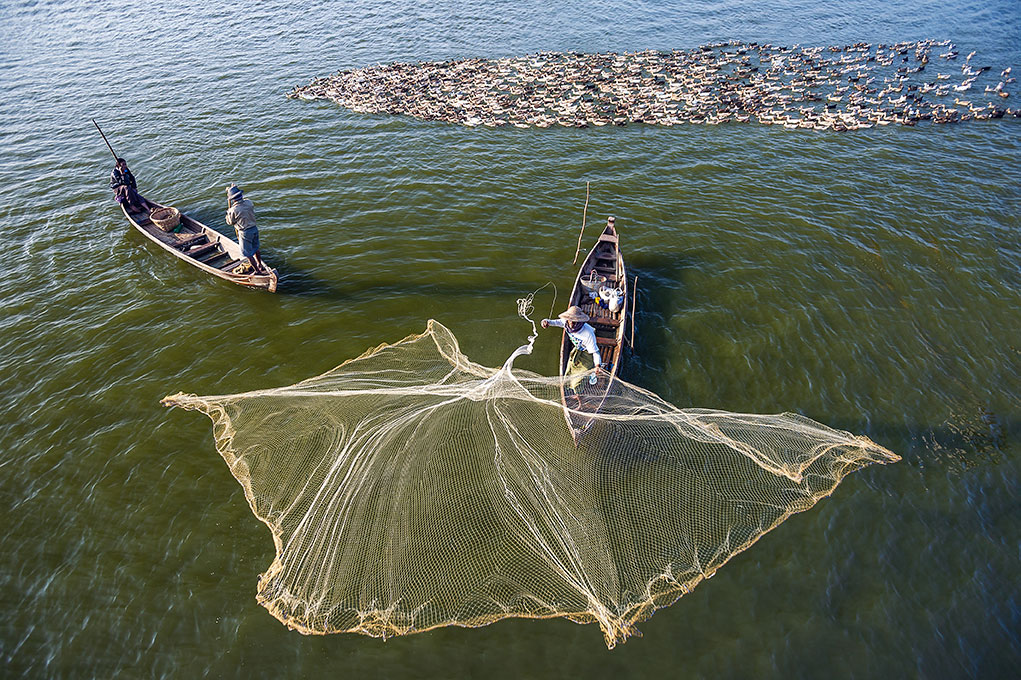 See Bagan from a jaw-dropping perspective. We include a hot balloon ride at dawn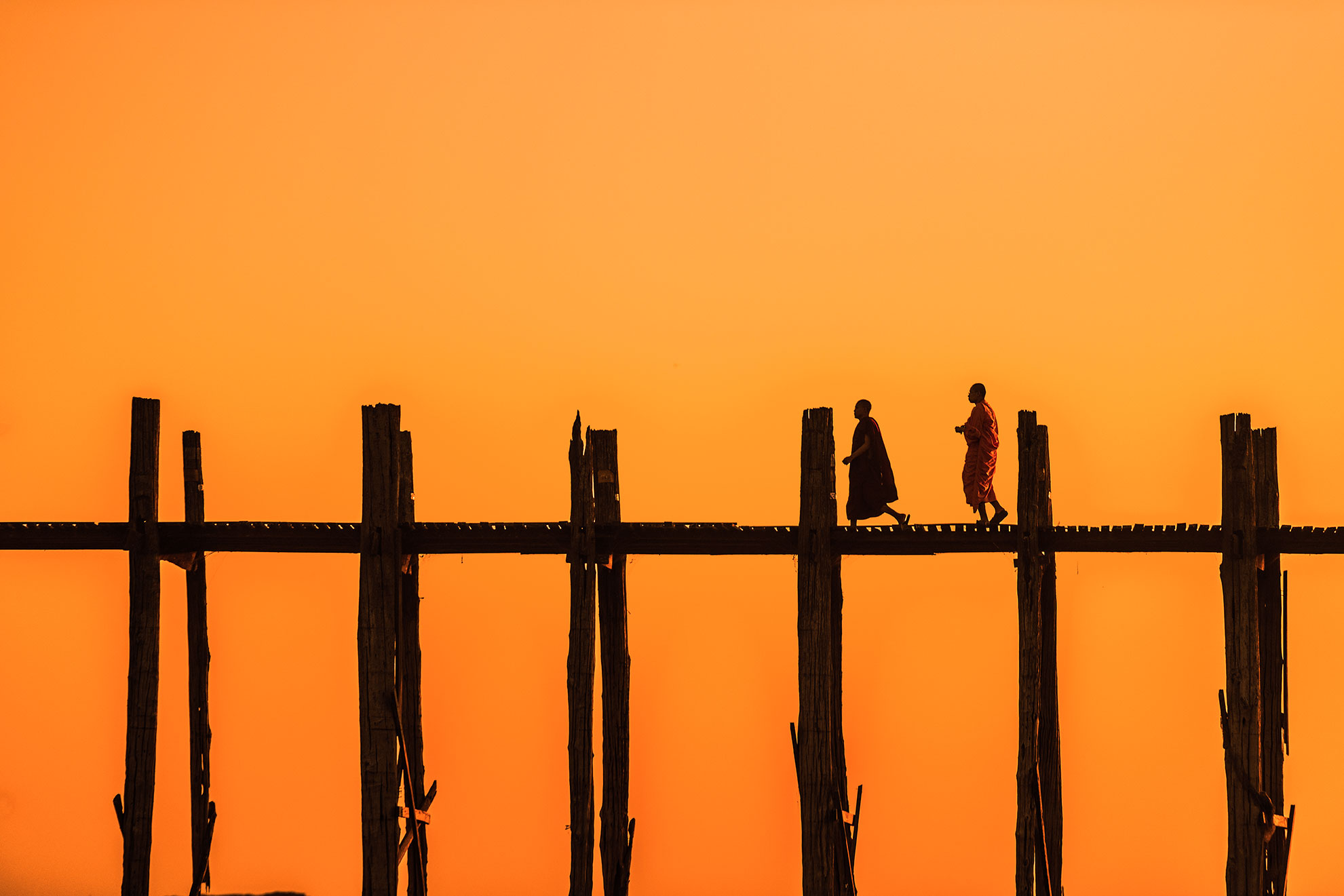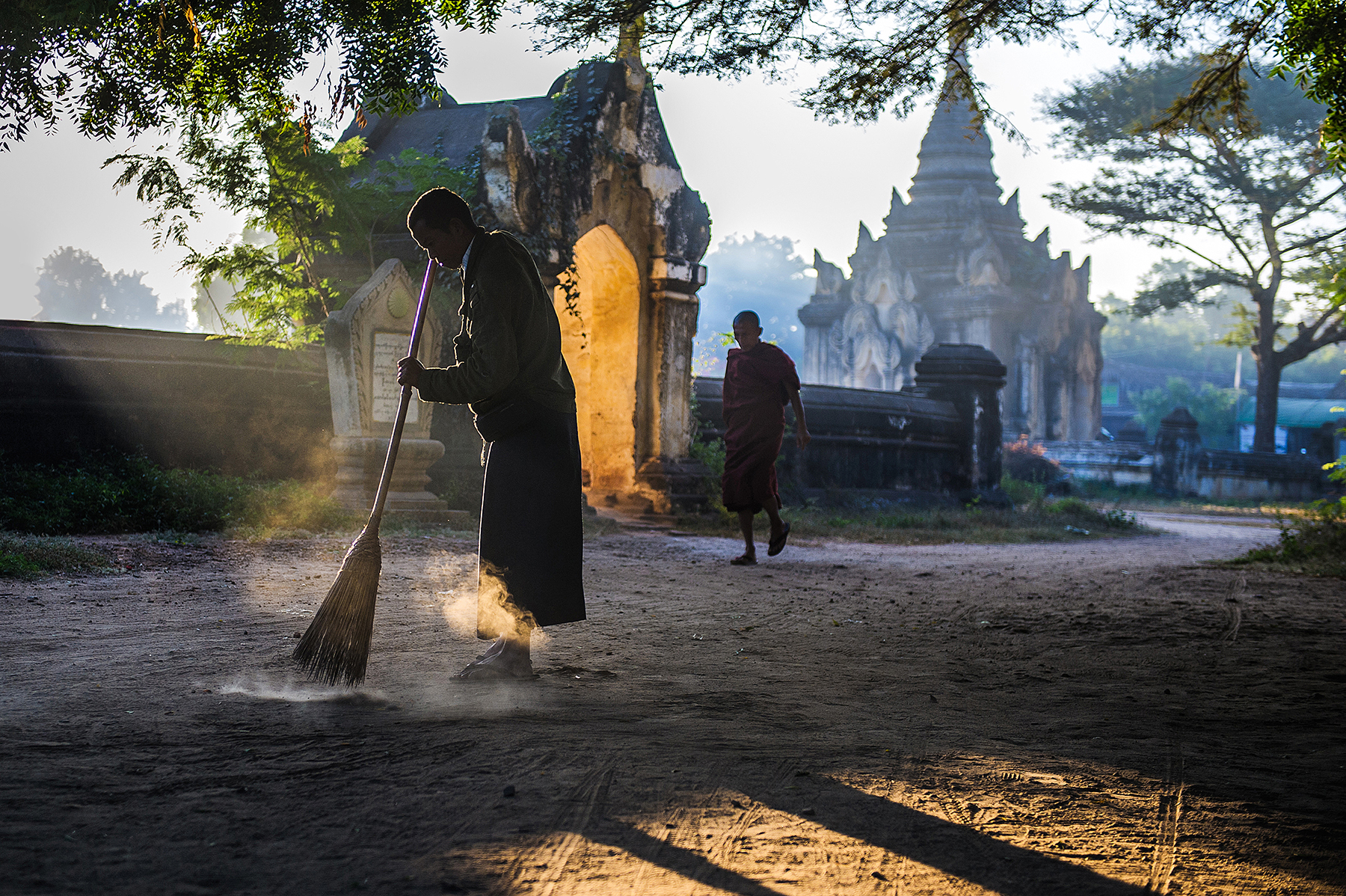 Don't miss this unique learning opportunity with an award-winning professional photographer with more than 15 years of experience as a travel and documentary photographer.
To reserve your place or for more information, email us expeditions@johnquintero.com or call us in the United Kingdom at + 44 7984608576. (also WhatsApp)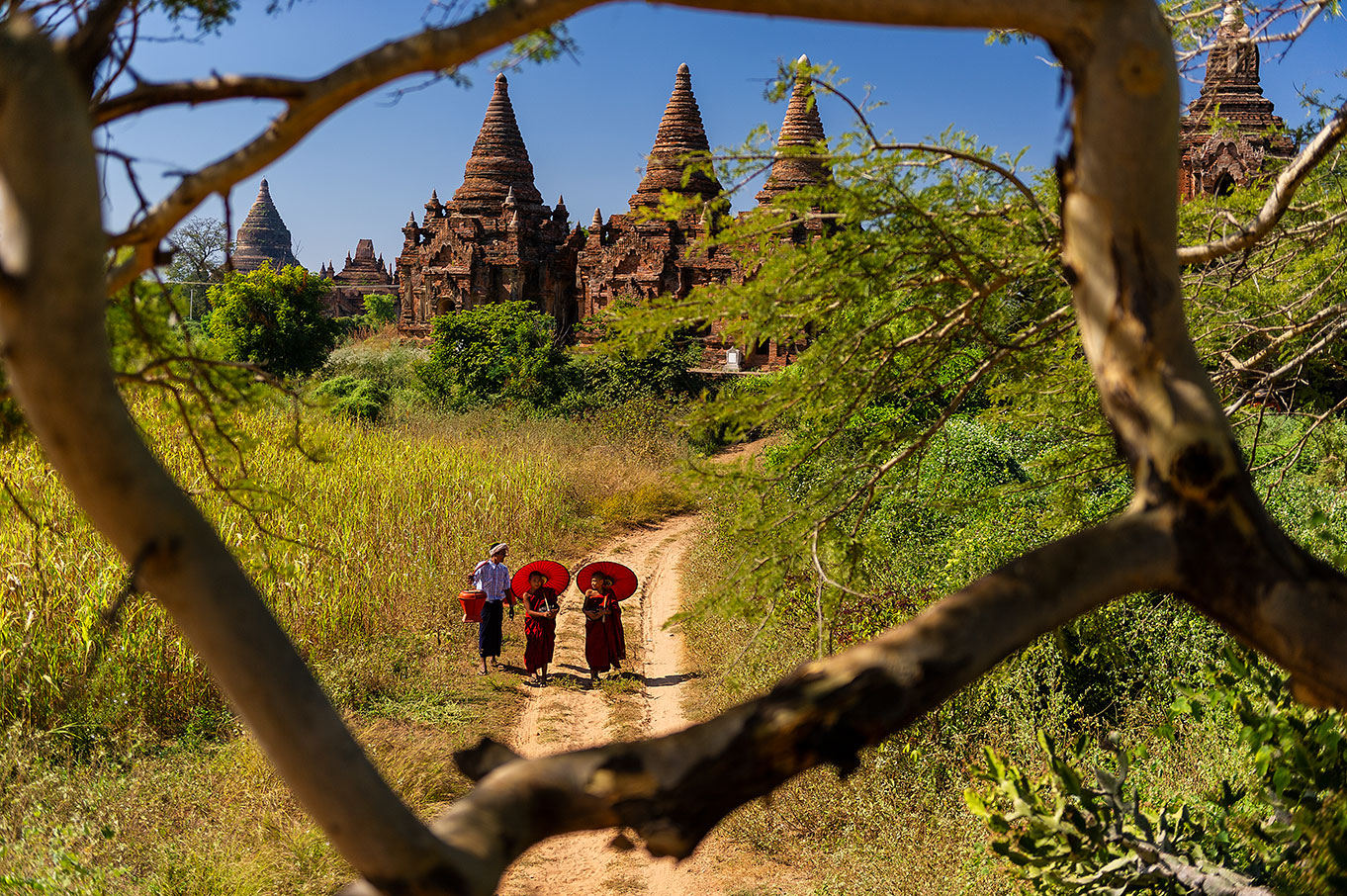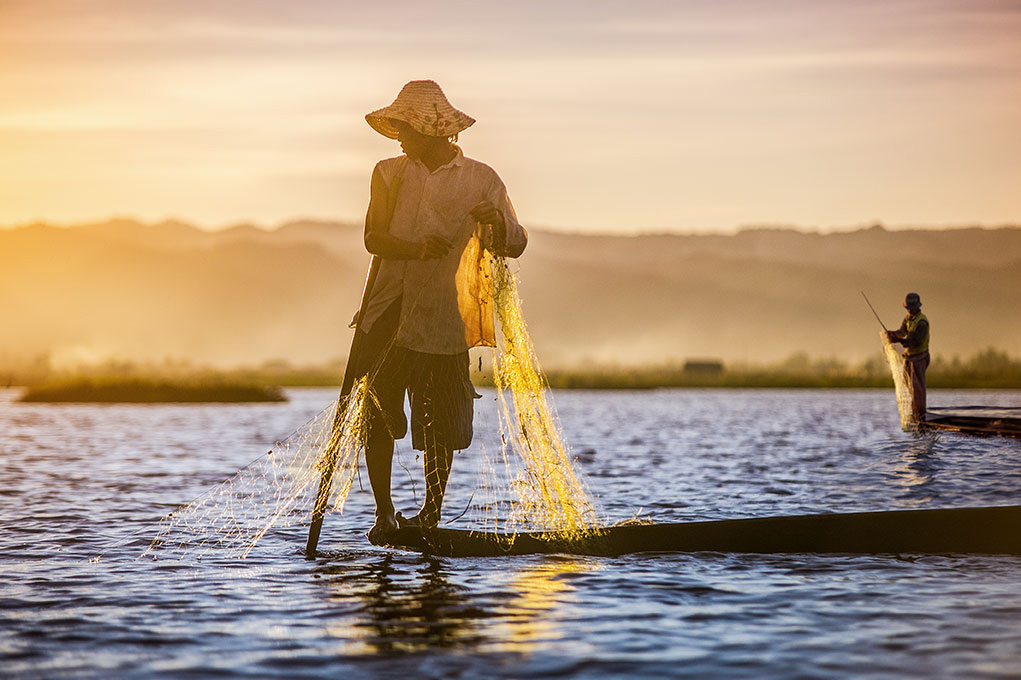 WHY  FEBRUARY?
The best time of the year to visit Myanmar is the dry season also known as 'winter' season between November and February. Having warm dry days, it is not too hot to walk around due to the cool breeze that blows in. In February the tourists are fewer than during the previous 3 months so it won't be very crowded.
It's hot during the daytime and lowland temperatures remain pleasant at night. Bagan and Mandalay are the hottest driest regions with temperatures over 30ºC.
.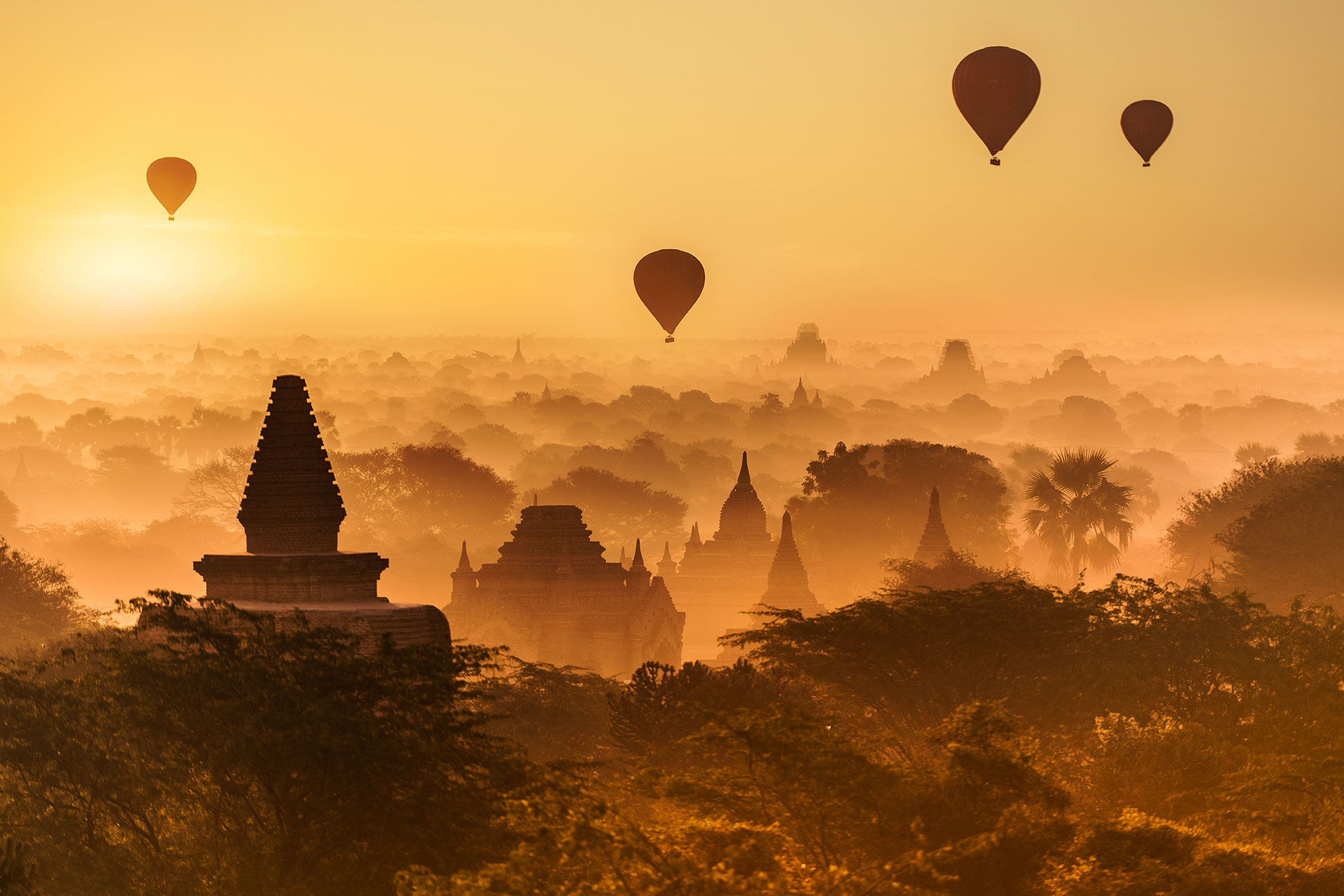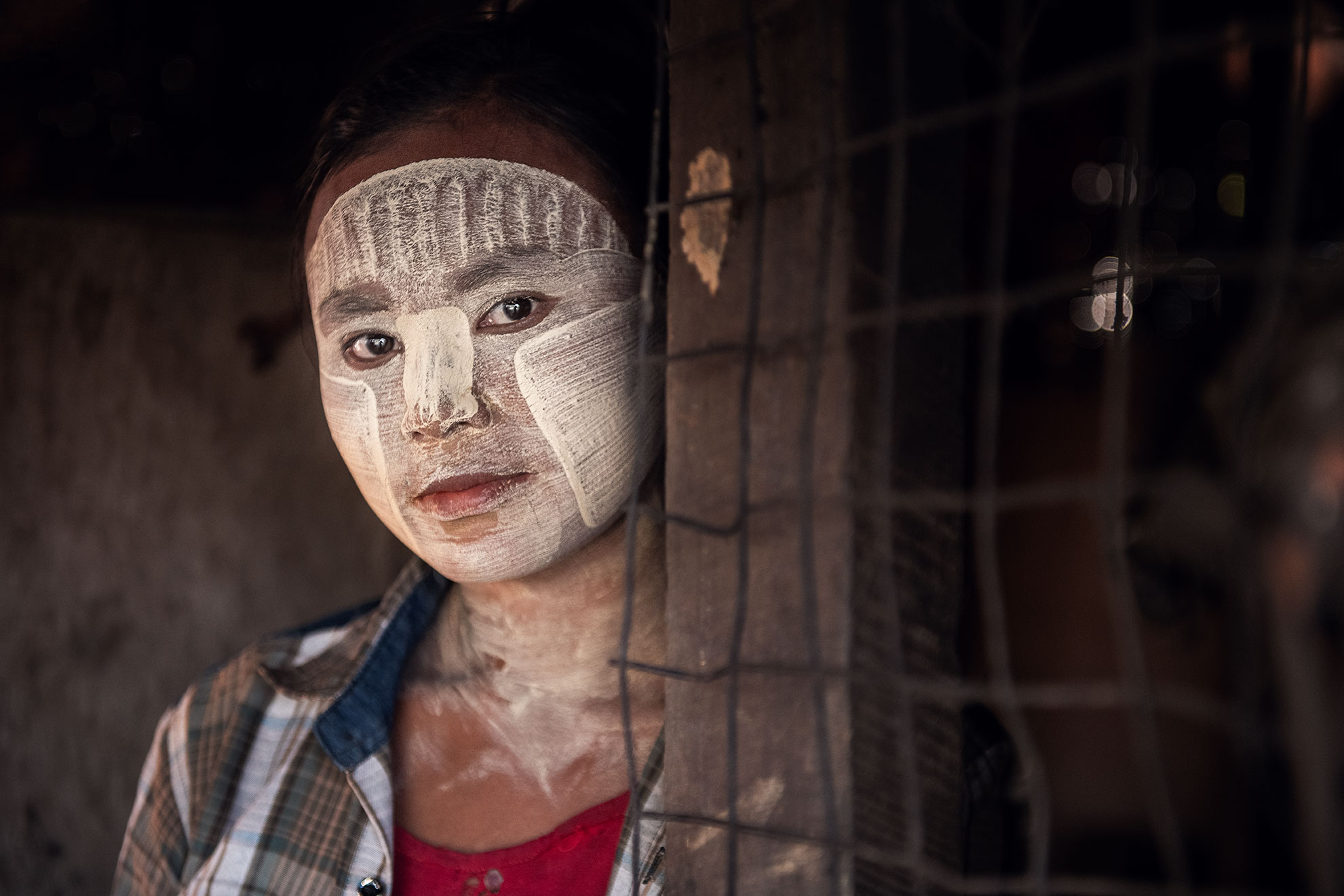 FAQ
¿What are the Myanmar Photography Expedition dates?
The expedition length is 13 days, from 1st to 13th February 2020
¿Do I need a visa for Myanmar?
Yes. A valid visa is required for almost all foreign travellers. It costs around $50 USD and there are two available ways to get it:
Applying for a visa at the nearest Myanmar Embassy

Applying for an e-visa (online)
The easiest and recommended way is the e-visa and we can help you with the process. If you have any questions regarding your visa application, please let us know.
¿What is the cost of the expedition?
The price of Myanmar -Magic Land- Photography Expedition is $4450 USD but if you reserve your spot before the 30th of October, the price is $4100 USD. $1000 USD deposit is required to reserve your spot.
¿What is included?
12 days Travel Photography Expedition with John Quintero and a local photographer and fixer

Meals for 12 days, starting with dinner on 1st February and finishing with breakfast on 12th February

Hotels accommodation based on double occupancy (single occupancy with extra fee)

Hot air balloon ride in Bagan (worth $350)

3 internal flights: Yangon-Mandalay, Bagan-Inle Lake and Inle Lake-Yangon

Transportation during the expedition on a private bus

Boat ride during the time we spend in Inle Lake

Bottled water for the duration of the expedition

All tickets to temples and pagodas

All tickets & entrance fees at nature reserves

English speaking fixer

Snacks
*Supplemental Fees:
Single Room Supplement: $800 USD. Single rooms are subject to availability. If a single room is requested, you will be required to pay the supplement. 
¿What costs will not be covered with the expedition price?
Myanmar Visa Entry Fees (around $50 USD)

Flights to and from Myanmar

Meals outside breakfast, lunch, and dinner

Alcohol

Tips for tour guides, drivers, bellhops, etc.

Personal expenses like minibar, phone calls or other expenses

International Medical and Travel Insurance Coverage

All services and items not mentioned specifically in inclusions
¿What equipment do you recommend I bring along for the Photography Expedition?
Any brand DSLR/Mirrorless or analogue camera

Lenses: All types of lenses. We recommend a wide-angle, a 70-200mm or similar and a 50mm lens

Flash and/or LED light (optional)

Tripod

ND (Neutral Density) and polarizer filter (optional)

Remote trigger (optional)

Plenty of memory cards and/or films (if you are shooting with an analogue camera)

Spare batteries

External hard disk

Laptop (optional)

A comfortable camera backpack
Regarding clothing and other gear suggestions, we will send you an expedition welcome package with plenty of time before departure that will give you further details and suggestions about what equipment to bring.
¿Do I need to be an experienced or professional photographer to take this expedition?
This experience is for photographers of all levels. However, we suggest you learn the basics of photography such as exposure and composition before travelling. We also recommend to download a PDF of your camera manual to your mobile phone and read it!
¿Can I bring a friend or partner who is not a photographer, or can I bring children?
The expedition is designed to visit locations at the best times of the day for photography, which is also an advantage for anyone who wants to enjoy a place without the masses. 
Visiting places at certain times when normal tour usually don't take you, is a wonderful experience. We only ask your non-photographer companion to be patient when we are taking photos. For such reason, it is not an expedition recommended for children under 14.
¿What forms of payment do you accept?
We accept all credit cards, bank transfers and payments via Paypal (credit card payments can be made with or without a Paypal account) For any other payment methods, please email us.
¿What is your payment policy?
To reserve your spot in the Myanmar -Magic Land- Photography Expedition you must make a payment of $1000 USD as soon as possible. No spot will be reserved without payment. The outstanding balance must be fully paid before 15 December 2019. If you have any questions or problems completing the checkout please let us know.
¿Is travel insurance included in the Myanmar Photography Expedition prices?
No. Participants are required to purchase international medical and travel insurance coverage (recommended)
¿Do I need to be fit or in good physical condition to join this expedition?
Travelling for 12 days without much rest can be strenuous. However, we know that as photographers accustomed to carrying heavy equipment, it is necessary to travel at a different pace. Therefore, our expeditions are designed to be enjoyed by anyone who is reasonably fit. During this particular trip to Myanmar, we will not walk for longer than 30 minutes and most of the locations are easily reachable by car or boat. Keep in mind you will need to carry your own bags.
¿Will there be an opportunity to take this photographic expedition to Myanmar on another date?
At the moment there are no dates for an upcoming expedition to Myanmar. Our next destination will be in a different country.
¿Can't see the answer you're after?
If you do not find the answer here, please contact us by email at expeditions@johnquintero.com or calling us on +44 798 460 8576 (also available on WhatsApp)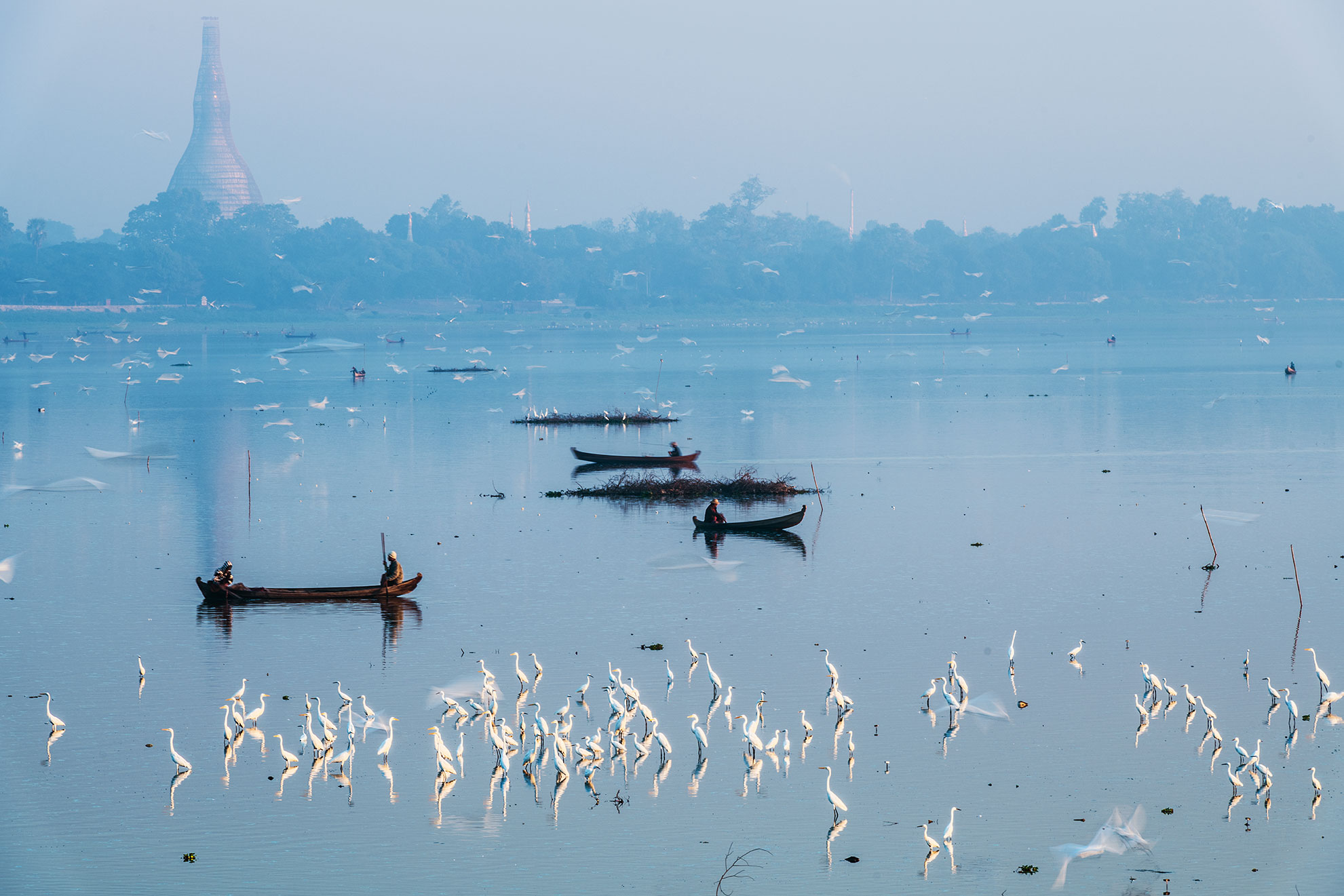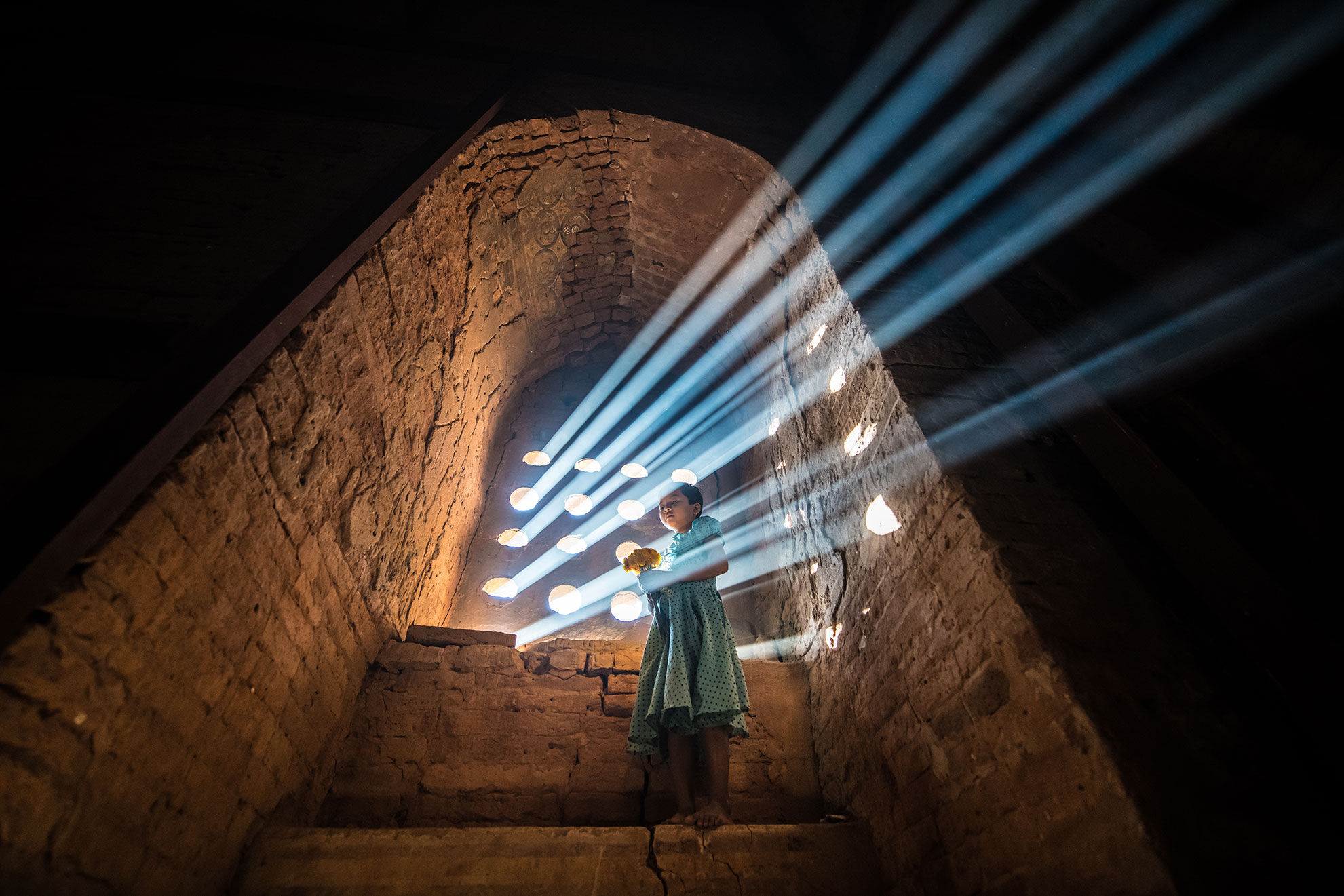 WHY TRAVEL WITH US
We care about you. Every expedition is designed with our customers in mind, to offer the best experience possible. We are passionate about what we do and we want to ensure our customers have the time of their lives. 

We don't hire a tour company and charge you to take you there. We create OUR OWN EXPEDITIONS; we organize everything in detail and travel extensively and explore all the locations we will be taking you to; we talk to local people and eat at the restaurant we will bring you to. Before we launch each of our exclusive expeditions, we travel to the country several times to ensure nothing is improvised.

We have more than 15 years experience in travel photography and we know what YOU want when travelling as part of a photography tour.

The best endorsement we have for our expeditions is the feedback we get from the satisfied photographers who travel with us and recommend us to their friends and colleagues. That's the best compliment that we could ask for. 

We are constantly attending leading global event for the travel and photography industry to meet industry professionals and conduct business deals.

We are a company registered in England and Wales and based in London.

This allows us to meet certain standards and set benchmarks within the international tourism industry. 
Do you want to see photos from our previous expeditions? Visit our website www.johnquintero.com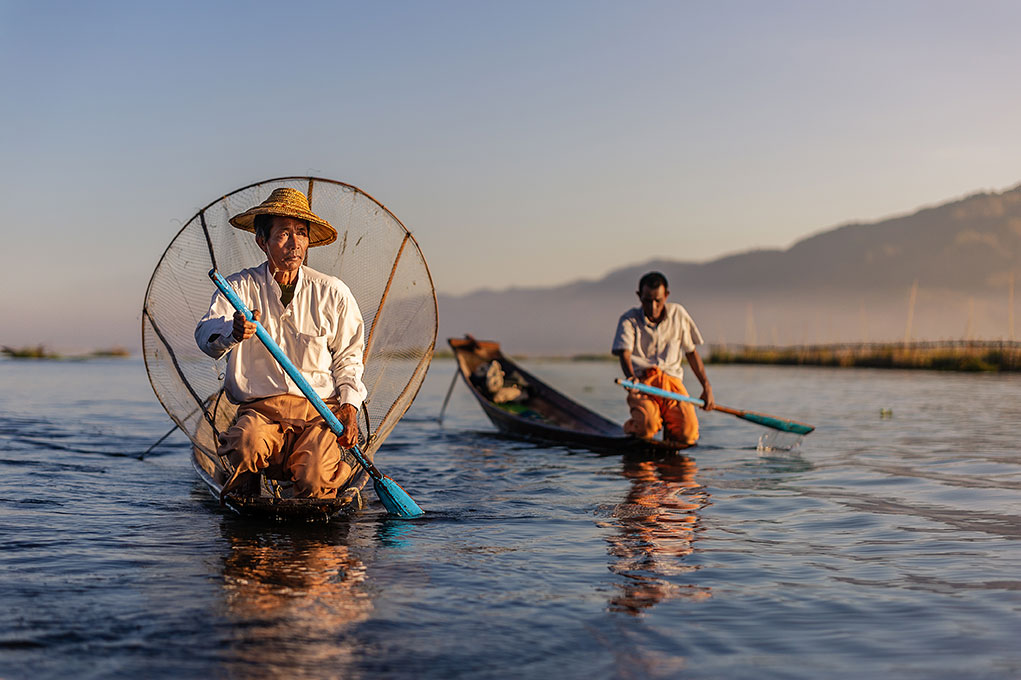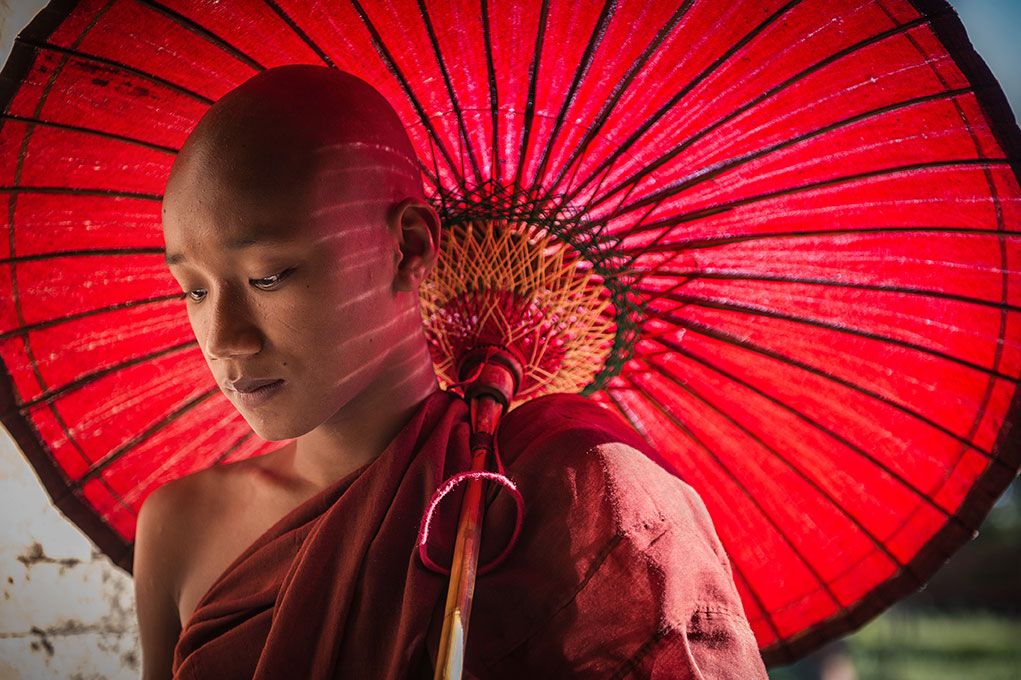 ITINERARY
Day 1, February 01 Yangon
We hope that the whole group has arrived in Yangon. 
Depending on your flight, you will have the day to relax or explore the surroundings. We can organize a small tour around the city.
In the evening, we will pick you up at the hotel to take you out for dinner and have a welcome meeting. Then back to our hotel, located in one of the best areas in the city.
Day 2, February 02 Yangon
We will spend the day exploring the city and its surrounding, including a visit to Dala Township located on the southern bank of Yangon river. Here we can take great candid photos of people going around their daily life. An amazing opportunity for street photography.
In the afternoon, a visit to Chaukhtatgyi Buddha Temple, the most well-known Buddhist temple in Bahan Township, just before we head to the city's most iconic temple, the Shwedagon Pagoda. This spiritual landmark is unmissable for anyone travelling to Myanmar. Hard to describe with words, this temple complex is the best introduction to the religiosity of the country. 
After sunset, back at your hotel to have dinner and rest.
Day 3, February 03 Fly to Mandalay
We fly to Mandalay in the morning and transfer to our hotel. 
In the afternoon we visit the Kuthodaw Pagoda, home to 729 stupas known as the world's largest book.
In Mandalay, there is a great chance of documenting the daily work life of Burmese artisans at a gold-leaf workshop and street marble-carving workshops.
In the evening, we visit the sacred Mandalay Hill for great photos of the city at sunset as well as the novice monks around the temple on the hill.
Back to our hotel after sunset for dinner and rest.
Day 4, February 04 Mingun, U Bein Bridge and Mandalay
Early start to catch a boat and visit  Mingun, on the banks of the Irrawaddy River, northwest of the city of Mandalay. This town is known for the Mingun Pahtodawgyi, an immense, unfinished pagoda. And the Mingun Bell, a colossal bronze bell from the early 19th century. We also visit the striking, white Hsinbyume Pagoda, in our opinion, one of the best temples for photography in Myanmar.
At sunset, we visit the famous U Bein Bridge, the longest teak bridge in the world and one of the highlights of this expedition.  U Bein Bridge is located in the royal capital of Amarapura near Mandalay. This is a wonderful place for capturing silhouettes of monks and local fishermen walking across it.
Back to the hotel for dinner and rest.
Day 5, February 05 Mandalay and Bagan
We go back to Mandalay Hill for sunrise. If we are lucky, the valley will be covered in mist at the time sun rises up, creating a surreal landscape perfect for photos!
Travel from Mandalay to Bagan after breakfast, with a few stops on the way for more photos and lunch.
Check-in at our hotel in Bagan and rest before we go out for sunset around the temples.
Day 6, February 06 Bagan
A full day exploring this magnificent archaeological city, recently enlisted as UNESCO World Heritage Site. Its more than 4000 pagodas and temples are just the perfect backdrop for photos of shepherds herding cattle at sunset, monks collecting alms in the morning, beautiful markets, monasteries and nunneries. There are so many things to see and photograph in Bagan that without any doubt, you will need a lot of memory cards and batteries!
Day 7, February 07 Bagan
Starting the day with a hot balloon ride at sunrise to photograph Bagan from above. Imaging the breathtaking scenery of pagodas rising from a layer of mist. This is another of the highlights of our expeditions. None of the tours include the balloon ride, but we will!
The rest of the day we will visit different temples and lacquerware workshops for photos of people at work. At sunset, we will take photos of shepherds herding cattle on the dusty roads with the beautiful temples in the background. Magic!
Day 8, February 08 Bagan / Inle Lake
We will go out at sunrise for more photos of Bagan (Believe us, you will never get tired of this place!) Monks collecting alms around the market.
After breakfast, we fly to Heho, the closest airport to Inle Lake. From the airport to Inle Lake we stop at Shwe Yaunghwe Kyaung, a Buddhist monastery along the road. Then we take a boat to the hotel on the lake.
At Inle Lake, we will take photos of the traditional Intha fishermen, famous for being the only people in the world to row using their legs! This is something you must see with your own eyes. 
Day 9, February 09 Inle Lake
A full day around the lake from sunrise to sunset, taking photos of fishermen using their traditional conical nets and rowing their boats with one leg while standing at the tip of the boat. It is something that is so unique and you can only find them in Inle Lake and nowhere else in the world, not even in other parts of Myanmar.
We will also walk around the villages scattered along the shore where the people of the lake live.
Day 10, February 10 Inle Lake
We will spend the morning on a boat around the lake taking photos of local people around a floating village. 
After breakfast, we will visit the Shwe Indein Pagoda, a group of Buddhist pagodas in the village of Indein.
We will take portraits of Pao people and spend sunset with fishermen on the lake before we head to Nyaung Shwe by boat. Overnight at hotel in Nyaung Shwe.
Day 11, February 11 Nyaung Shwe / Yangon
Early morning around Nyaung Shew, for some street photography before we go to Heho Airport to fly back to Yangon.
Afternoon around the city for more street photography, portraits and architecture photography.
Farewell dinner
Day 12, February 12 Yangon
We visit the 2500-year-old Shwedagon Paya again* the most sacred Buddhist pagoda in Myanmar, decorated with 60 tons of gold. By going here in the morning we ensure we can capture locals and pilgrims from remote states visiting this sacred place to give offerings, without many tourists as most of them visit this temple at sunset.
*This visit is optional, you can spend the day shopping, visiting other places or resting at the hotel.
After this, we go back to our hotel for breakfast and to rest and pack for a midday checkout.
End of the expedition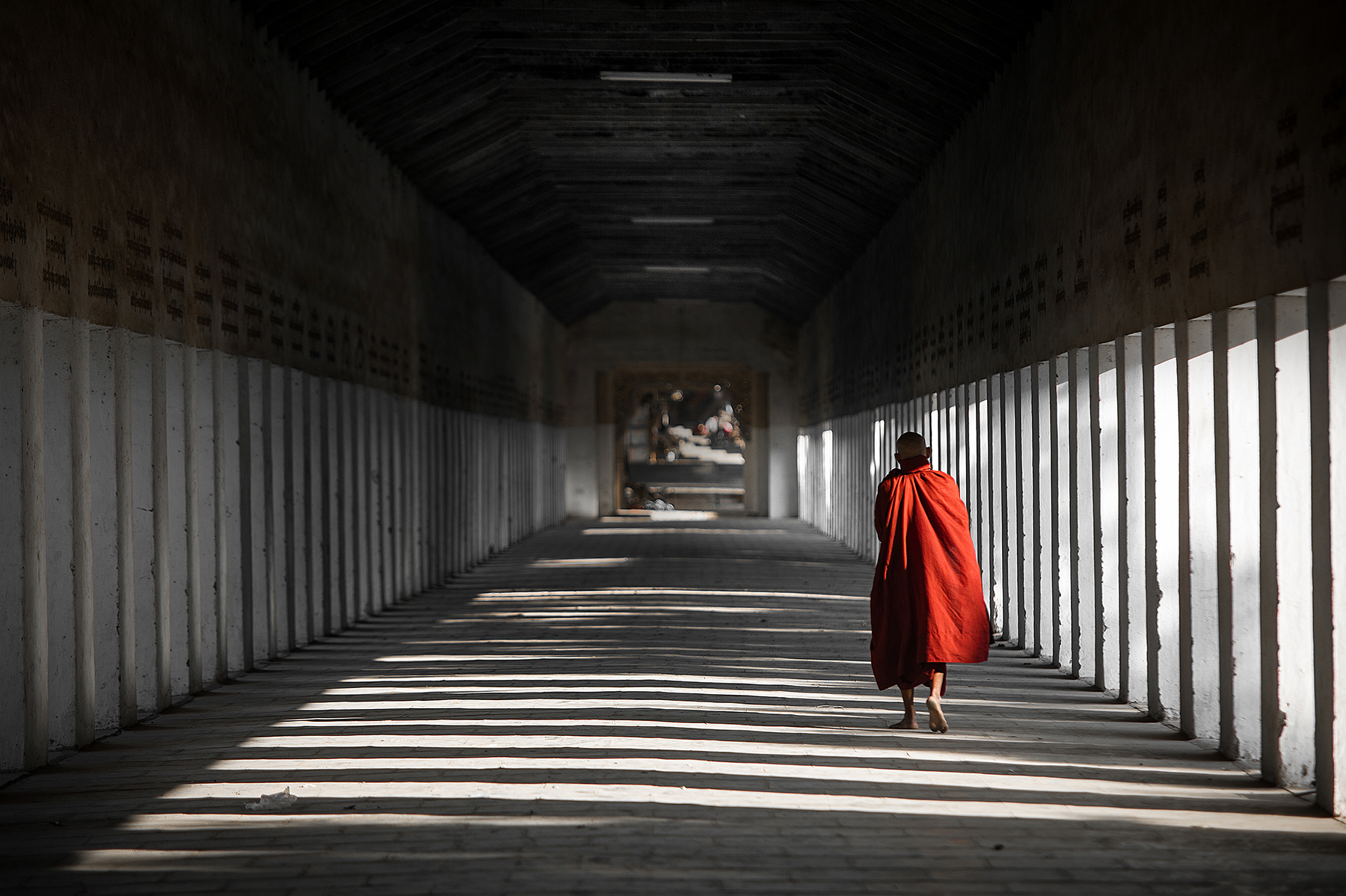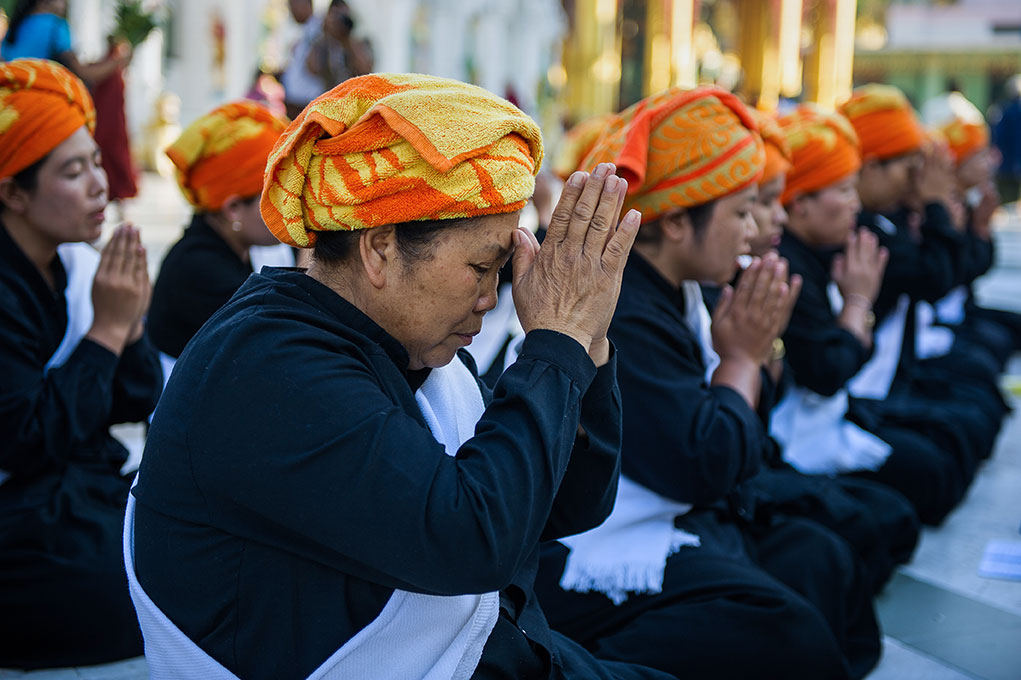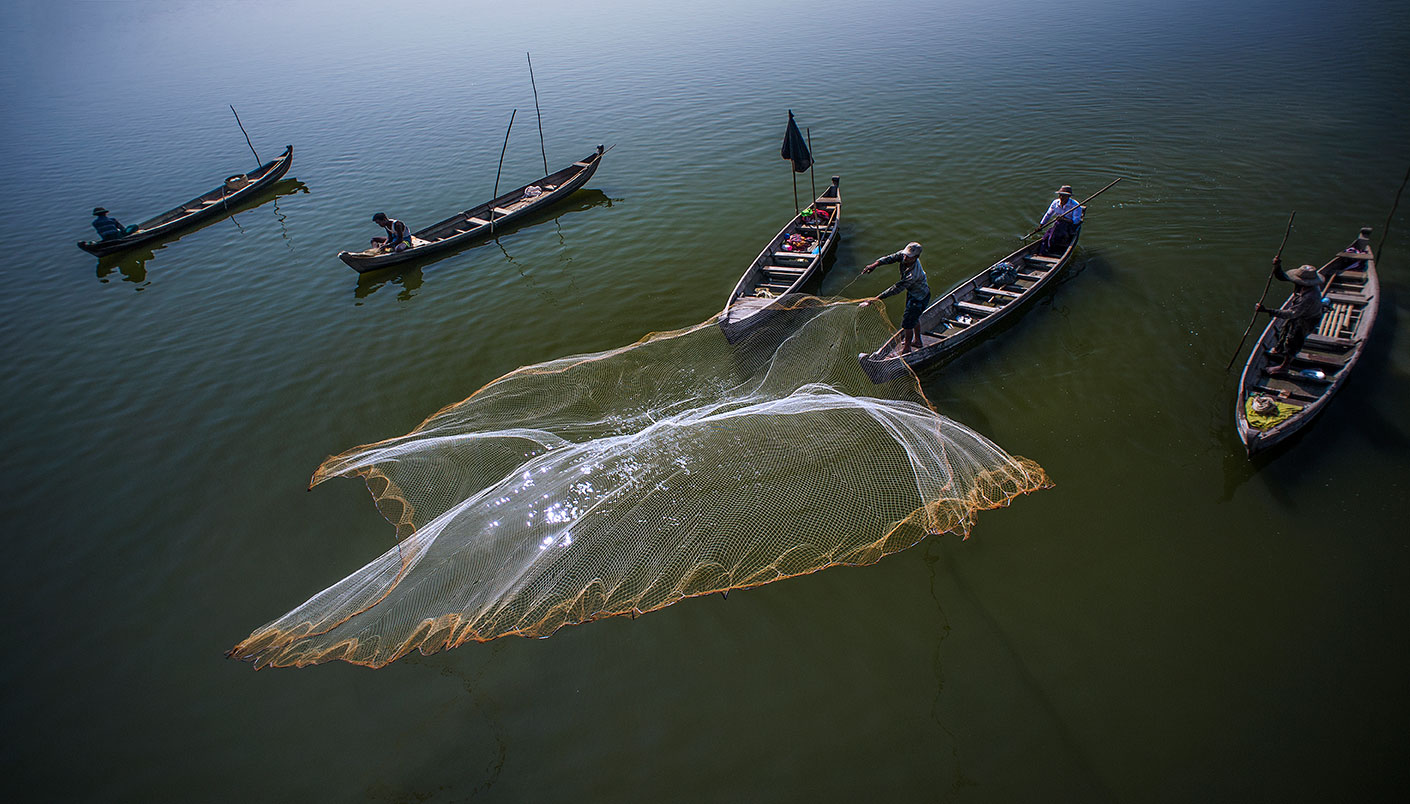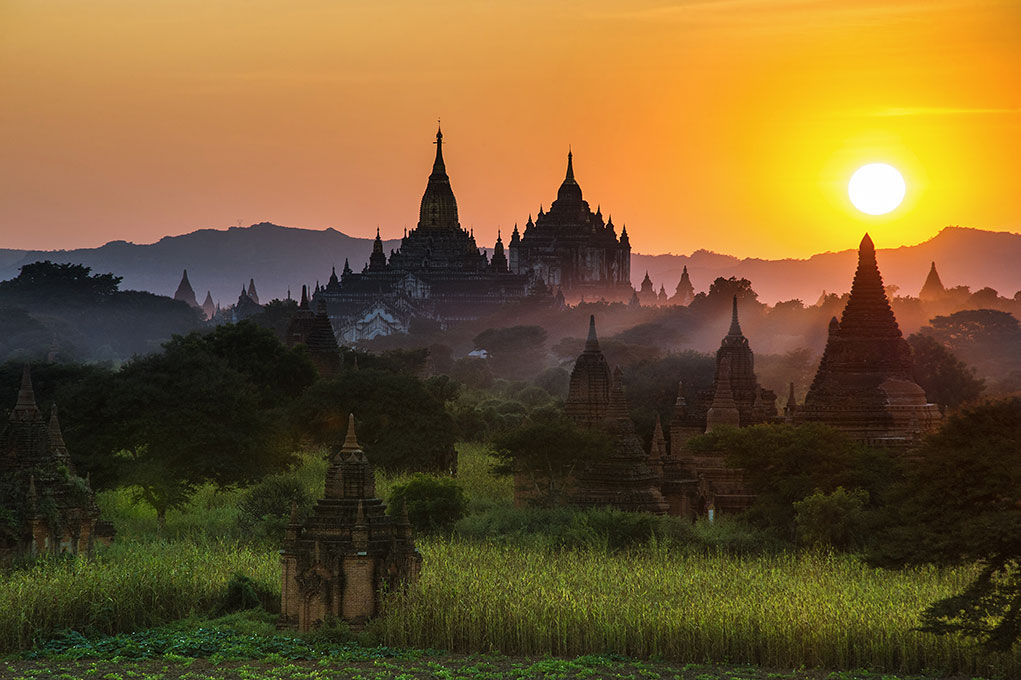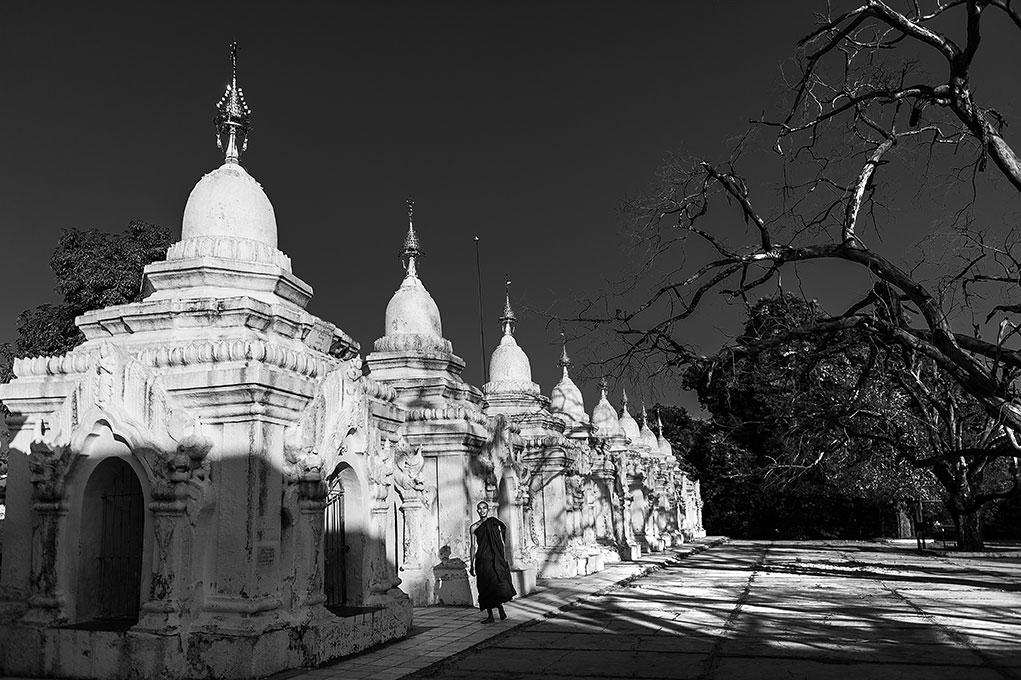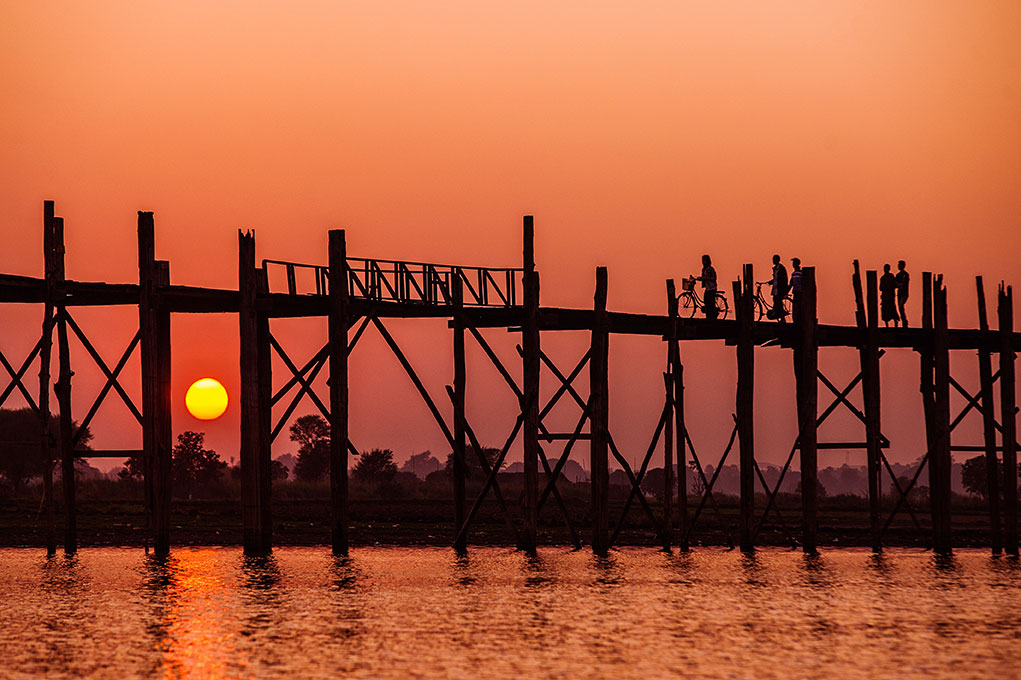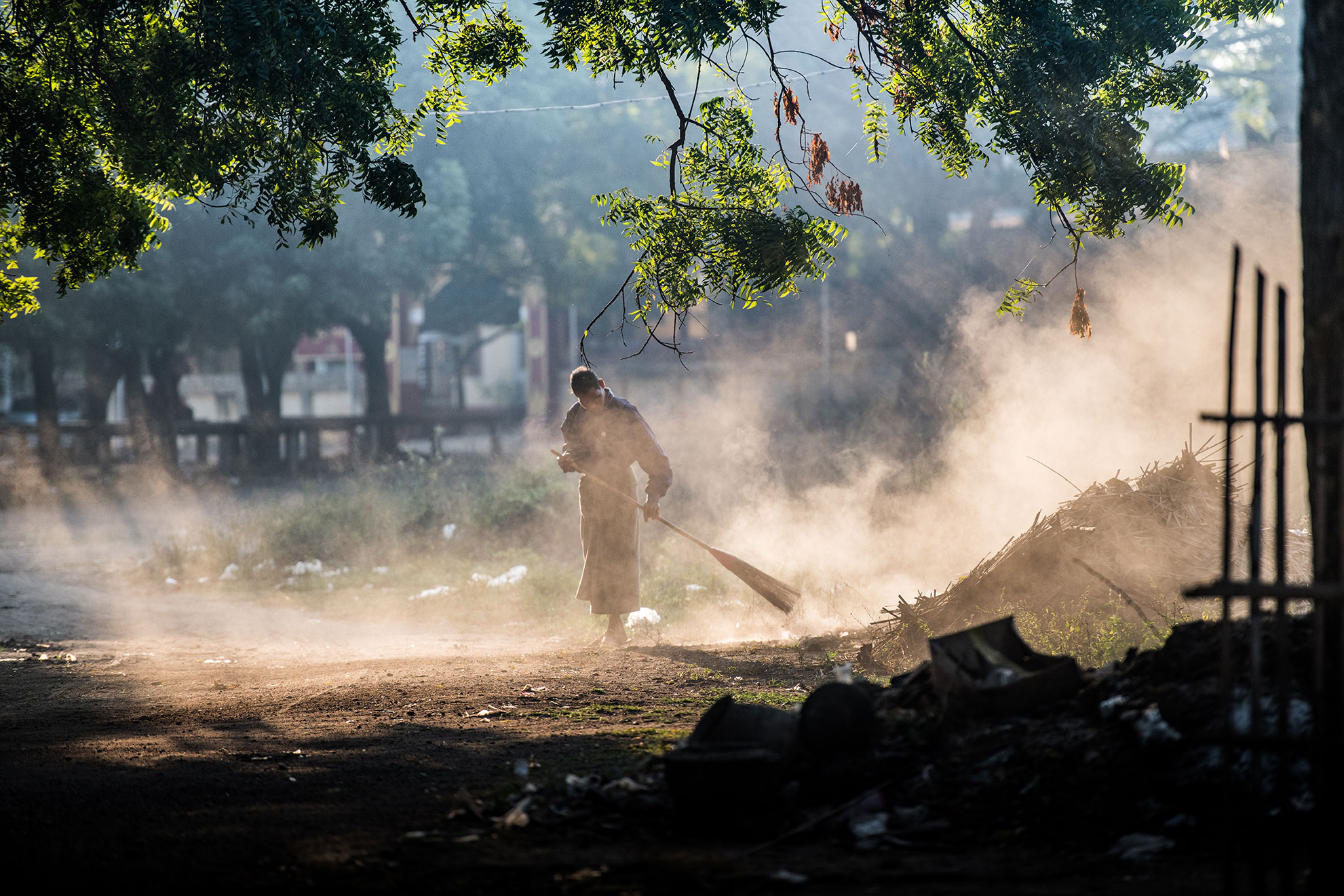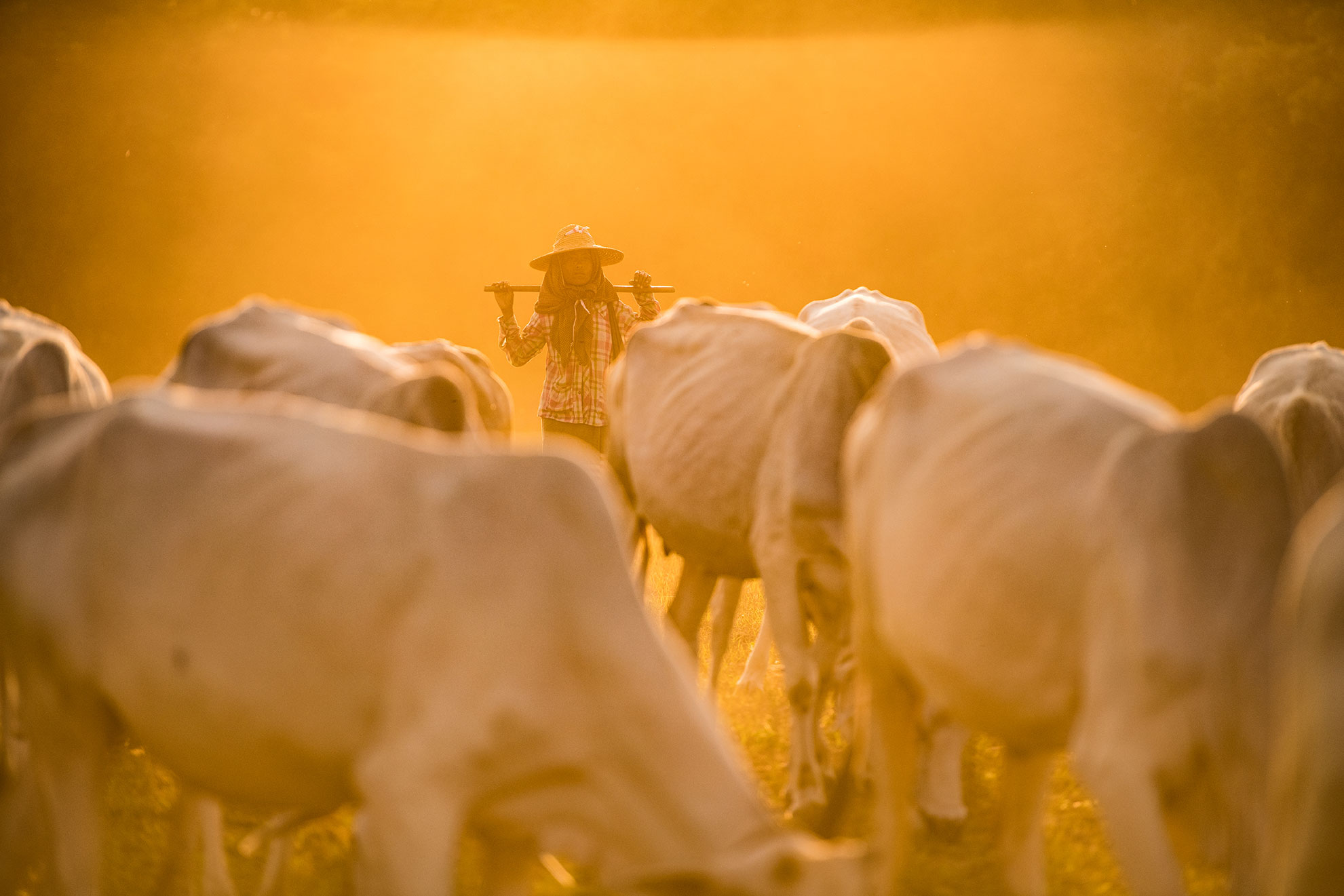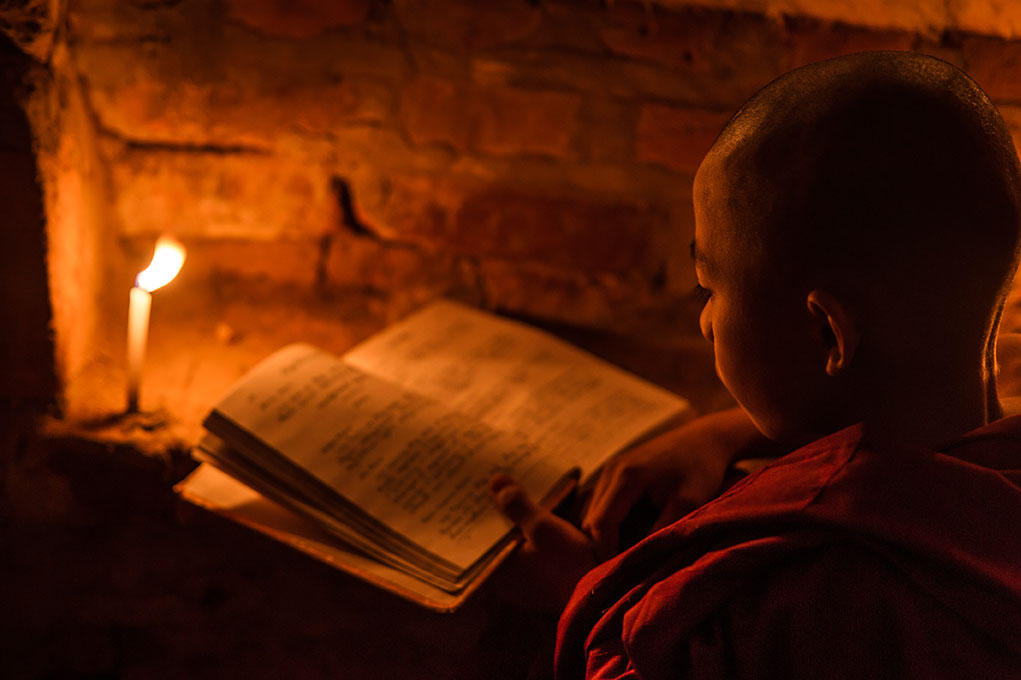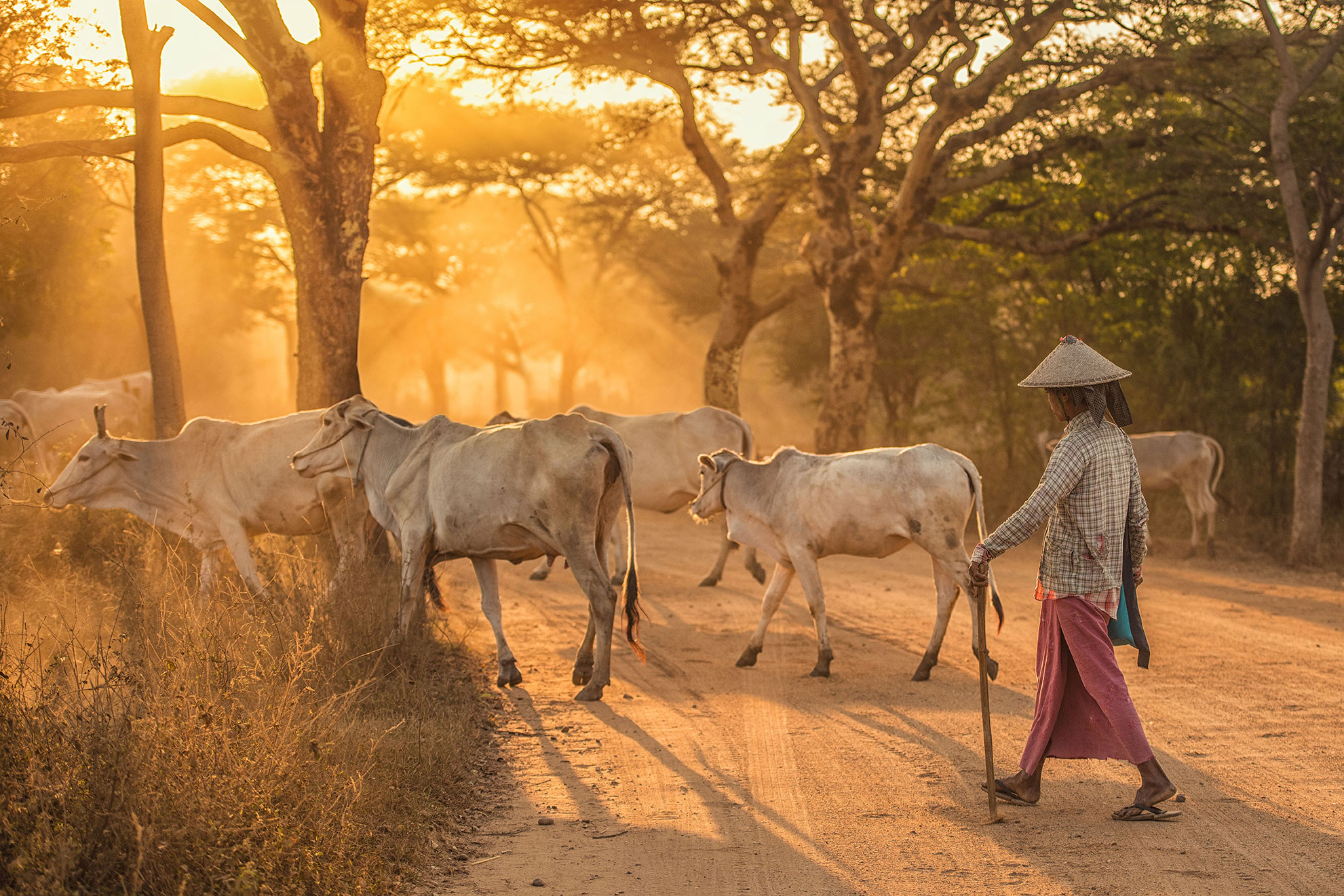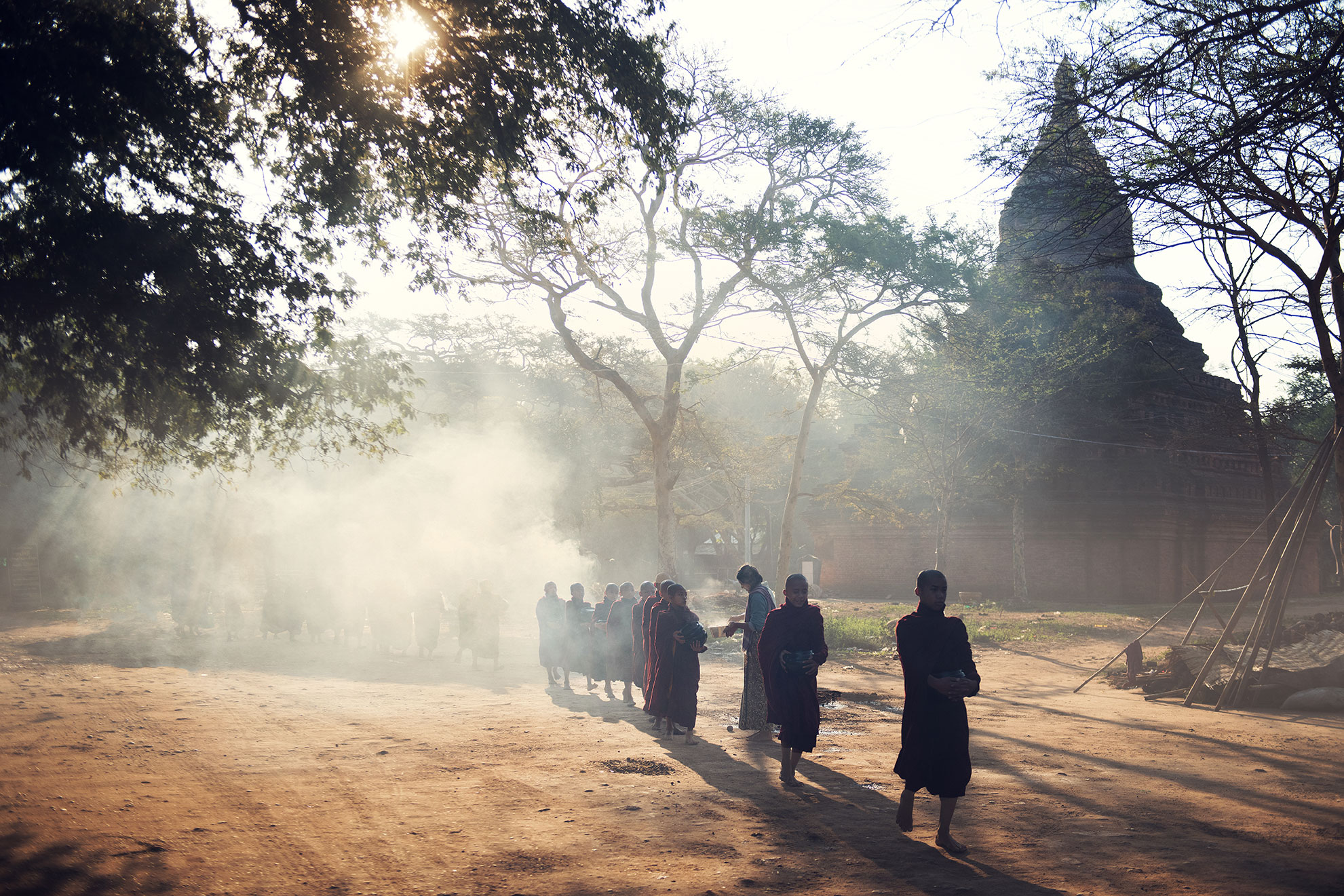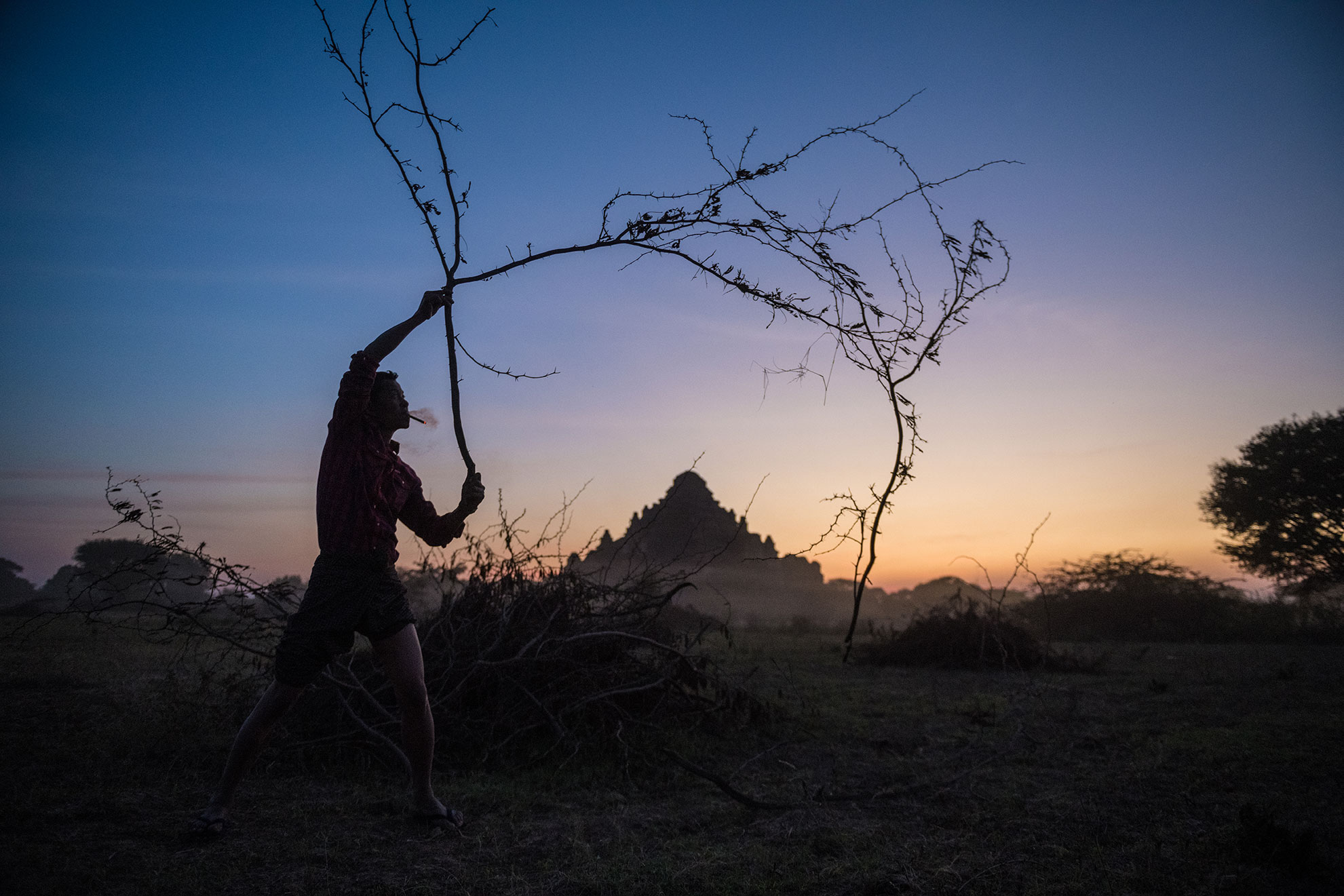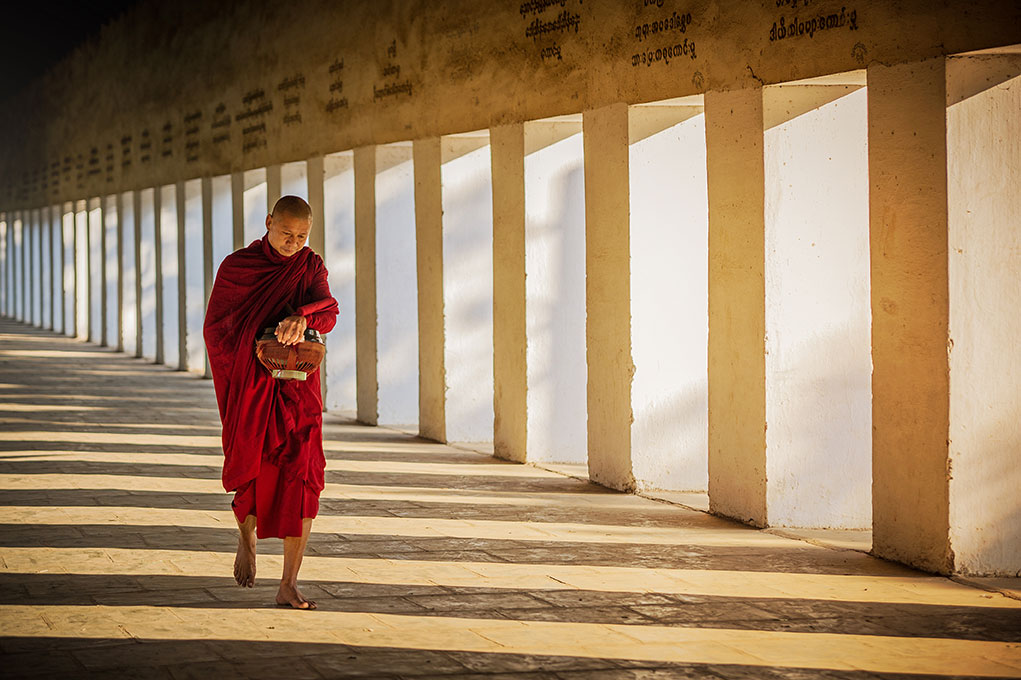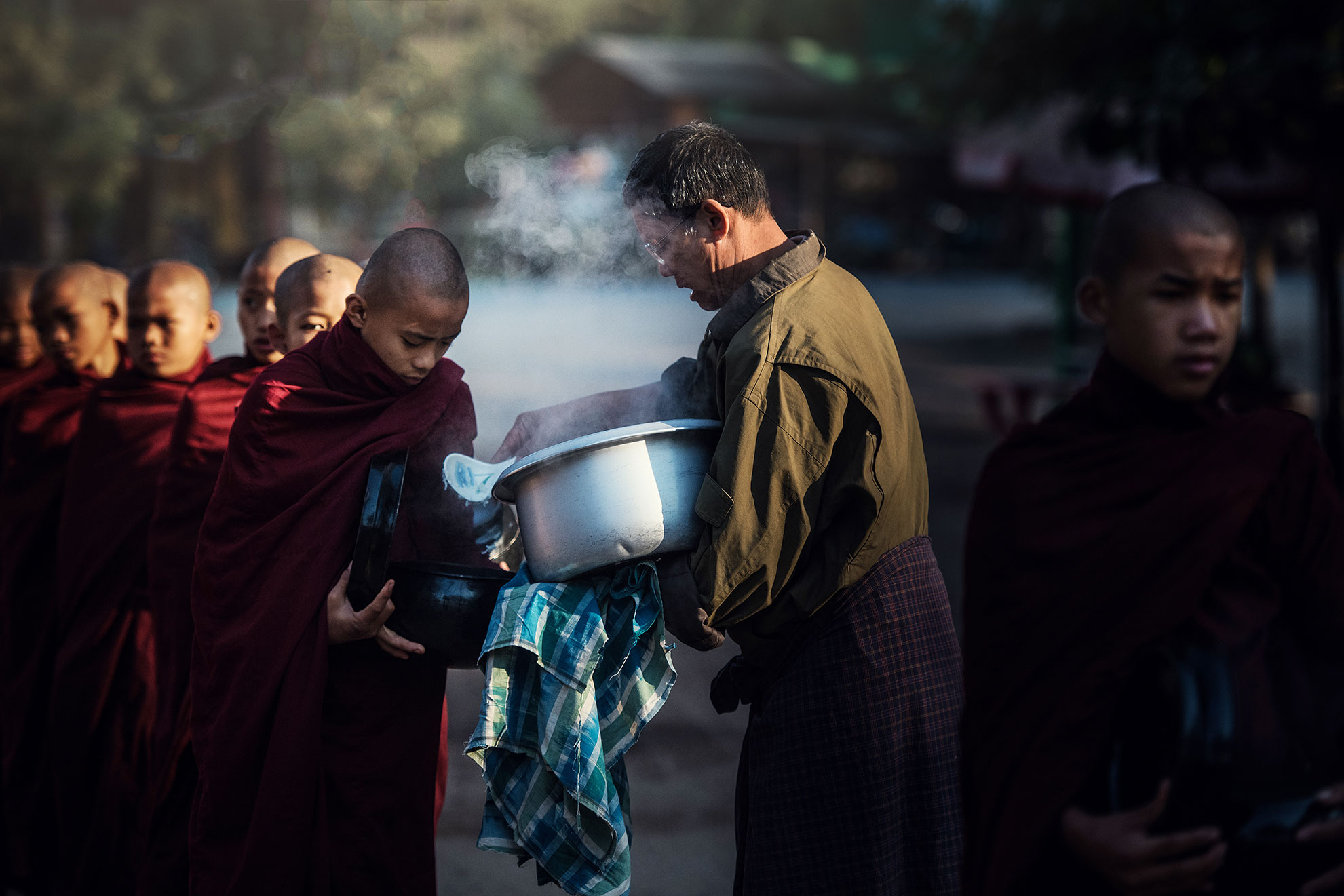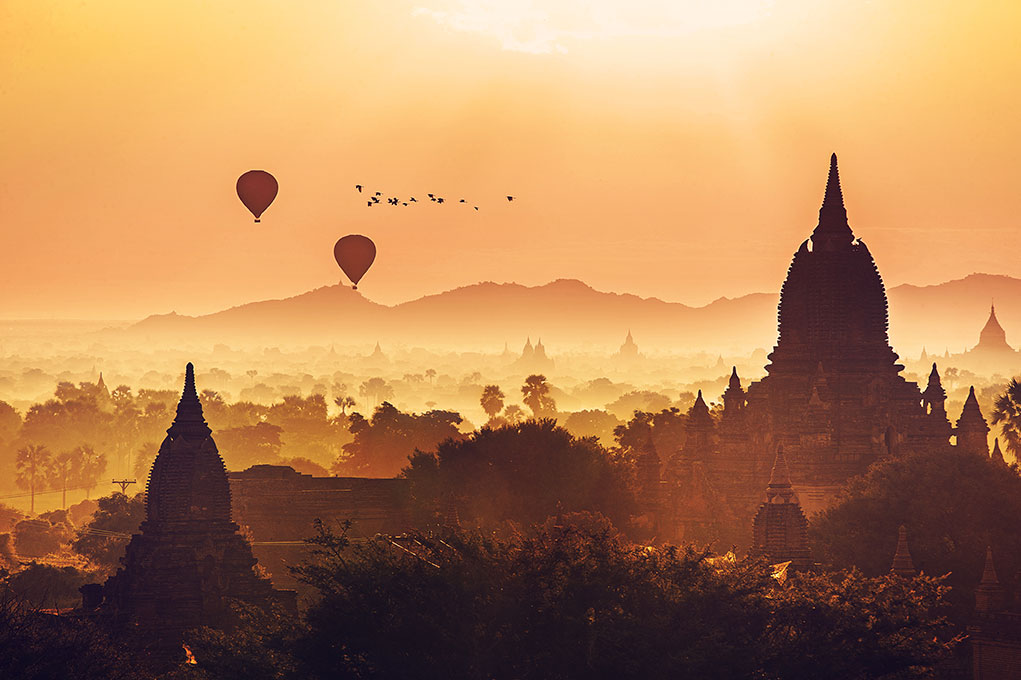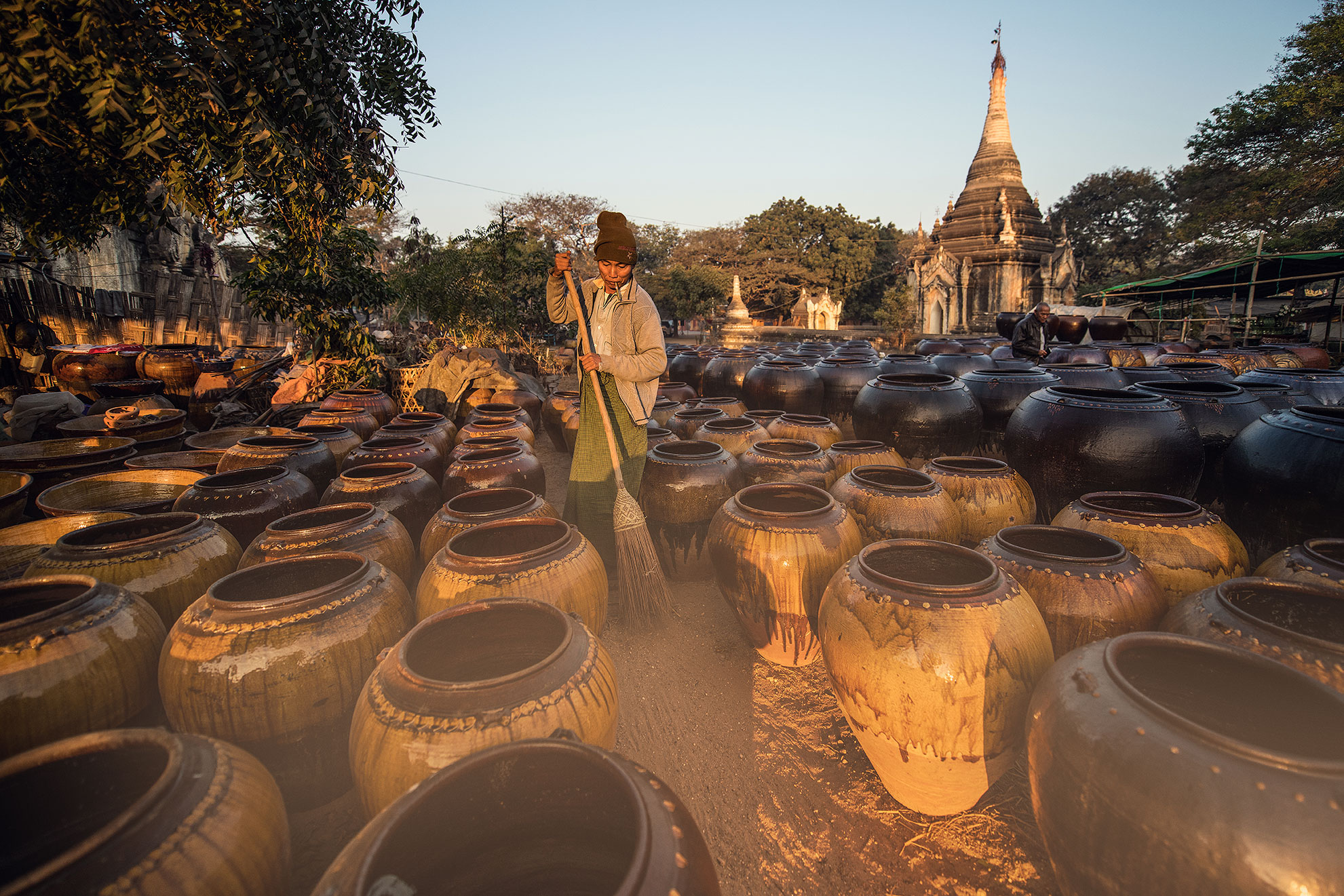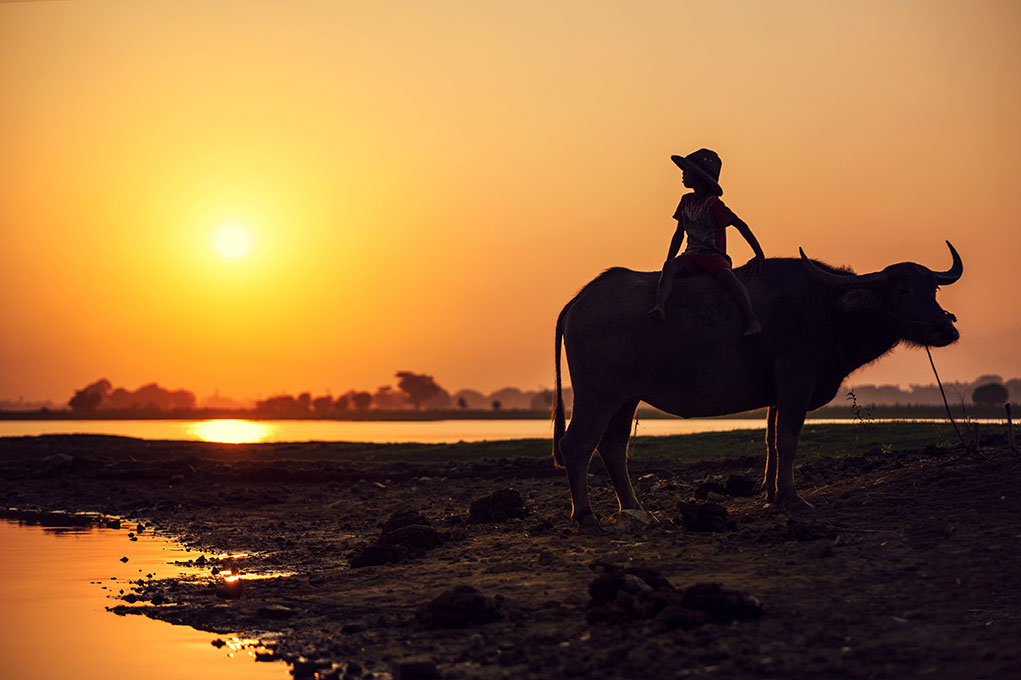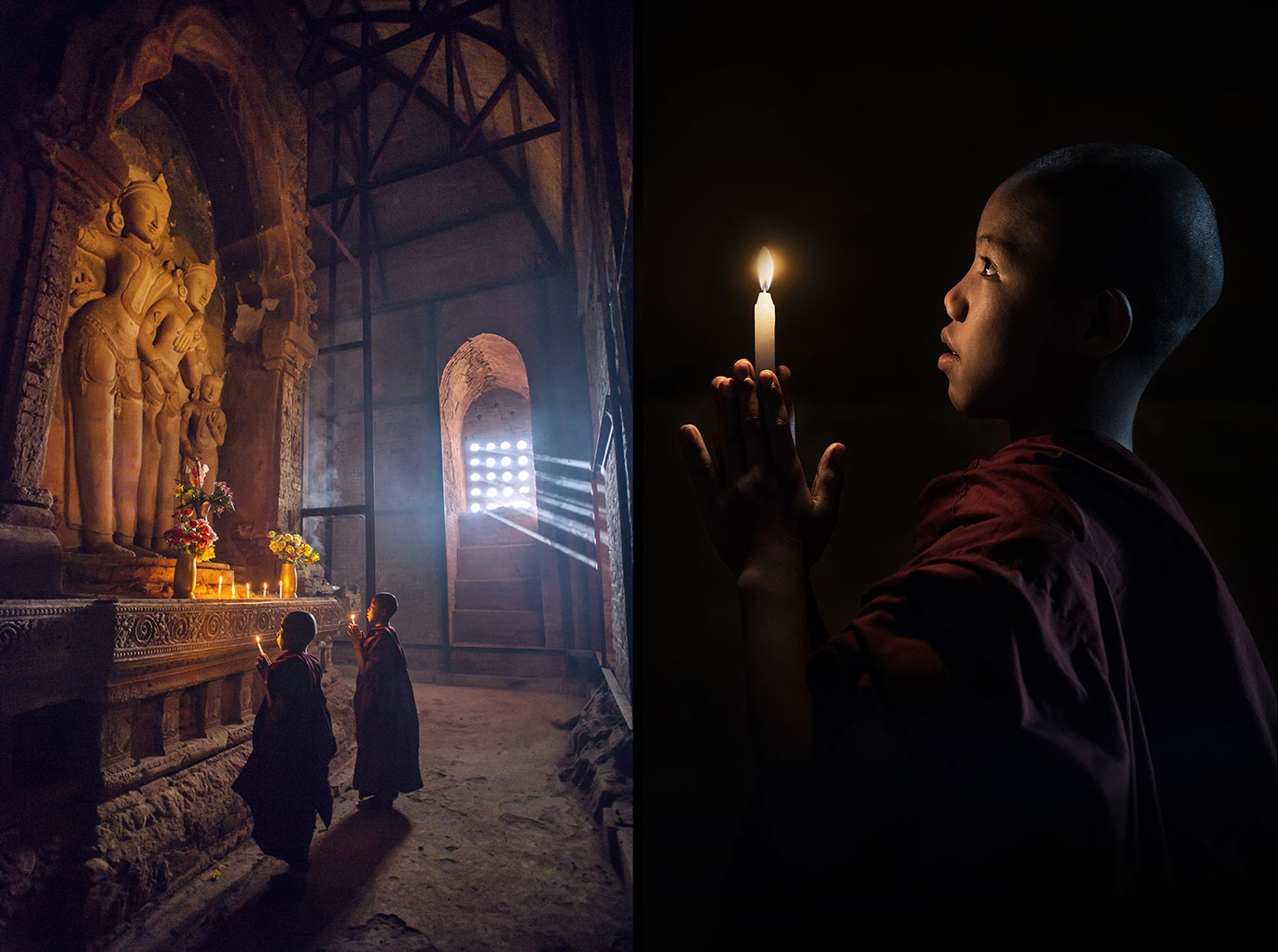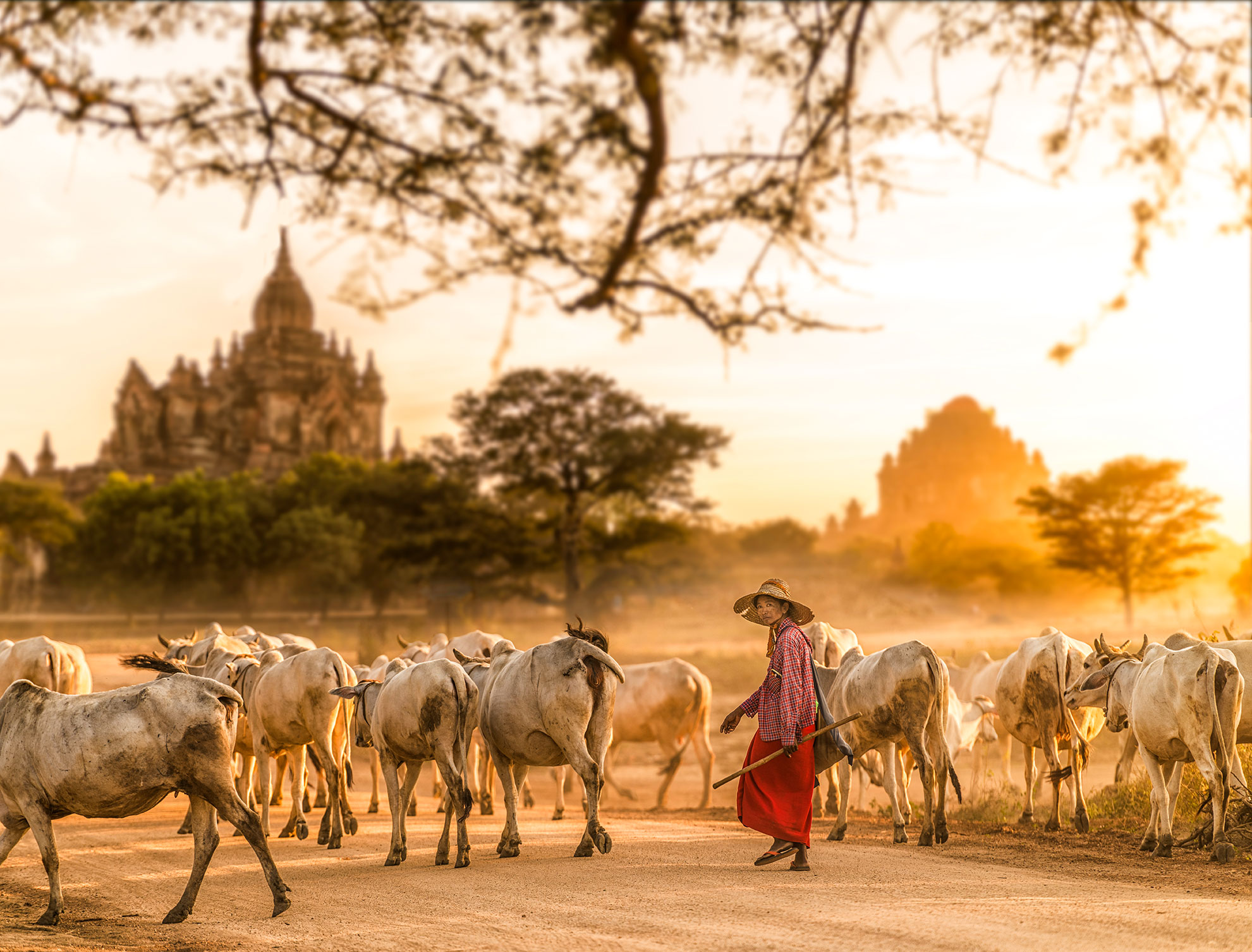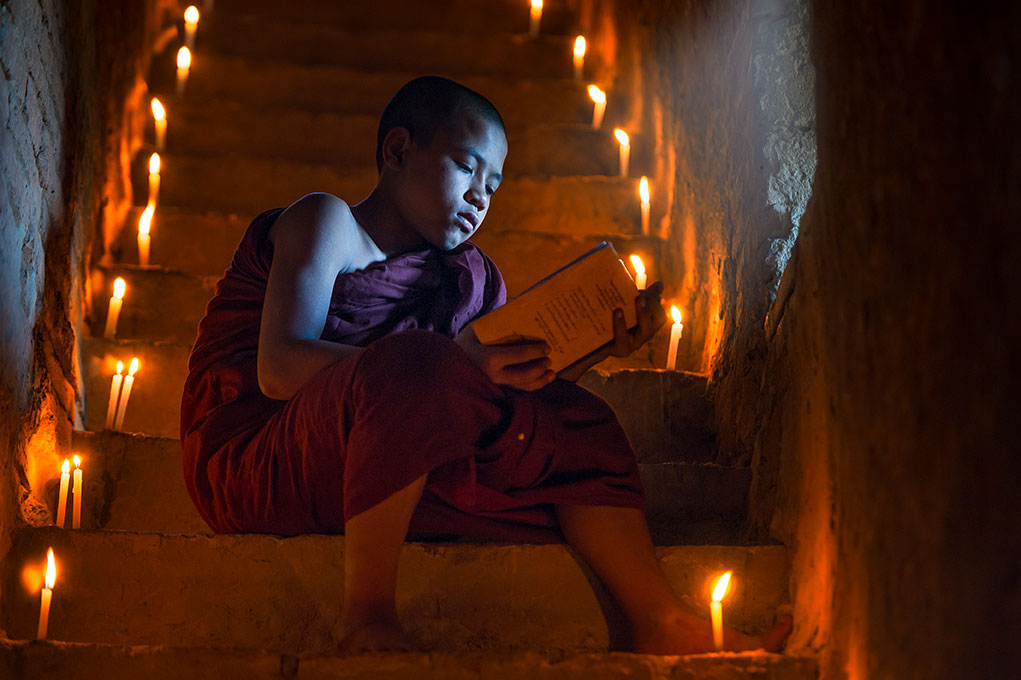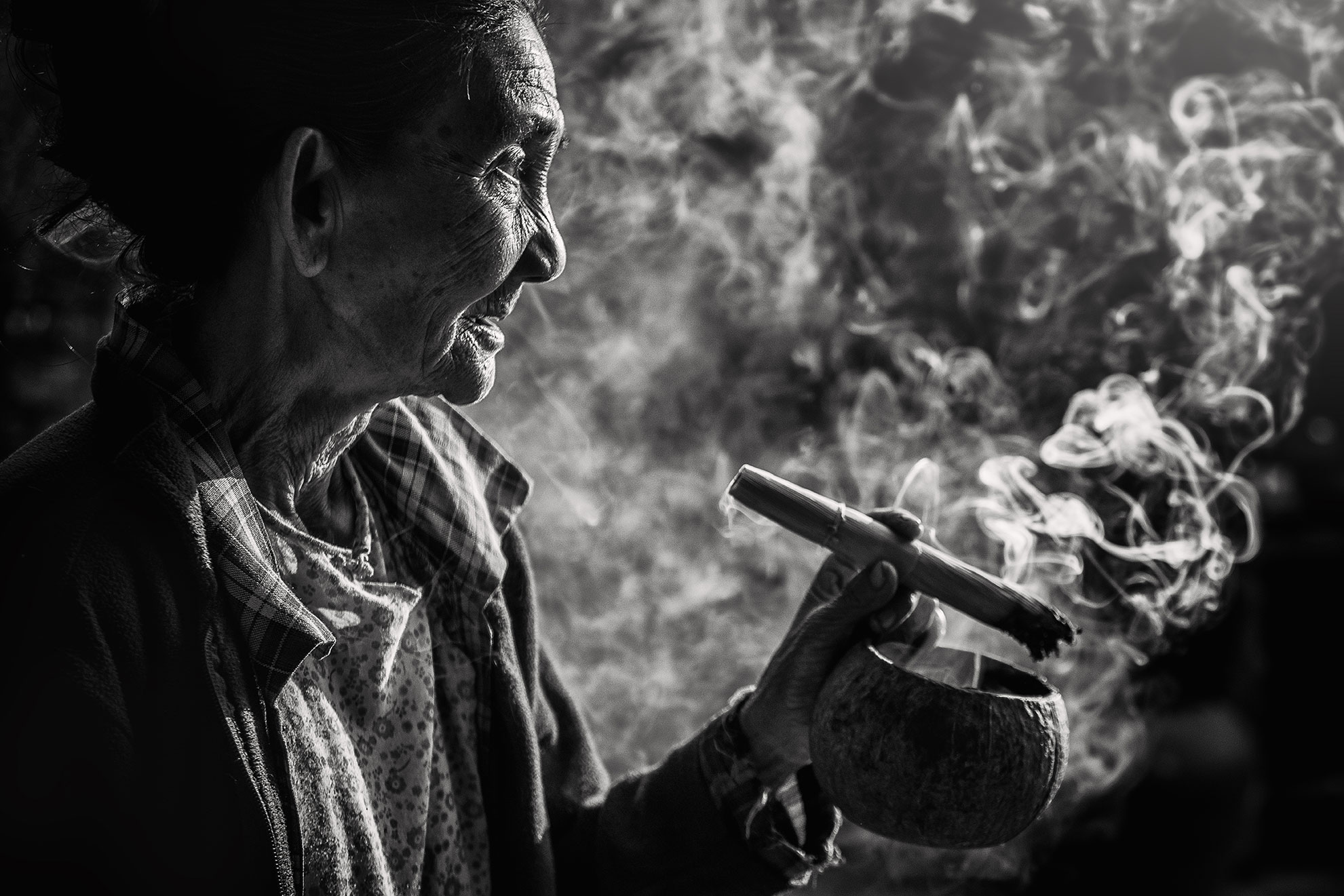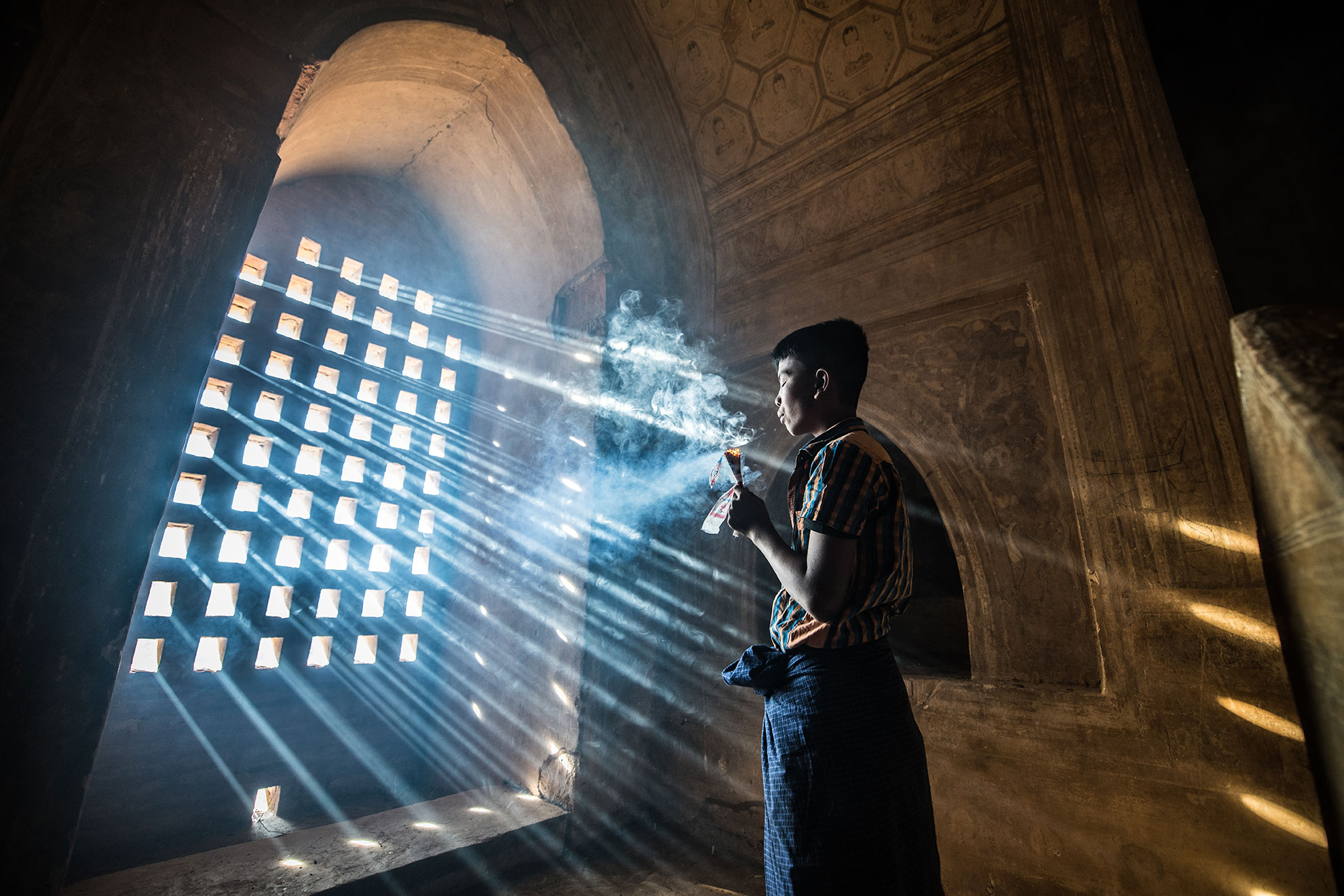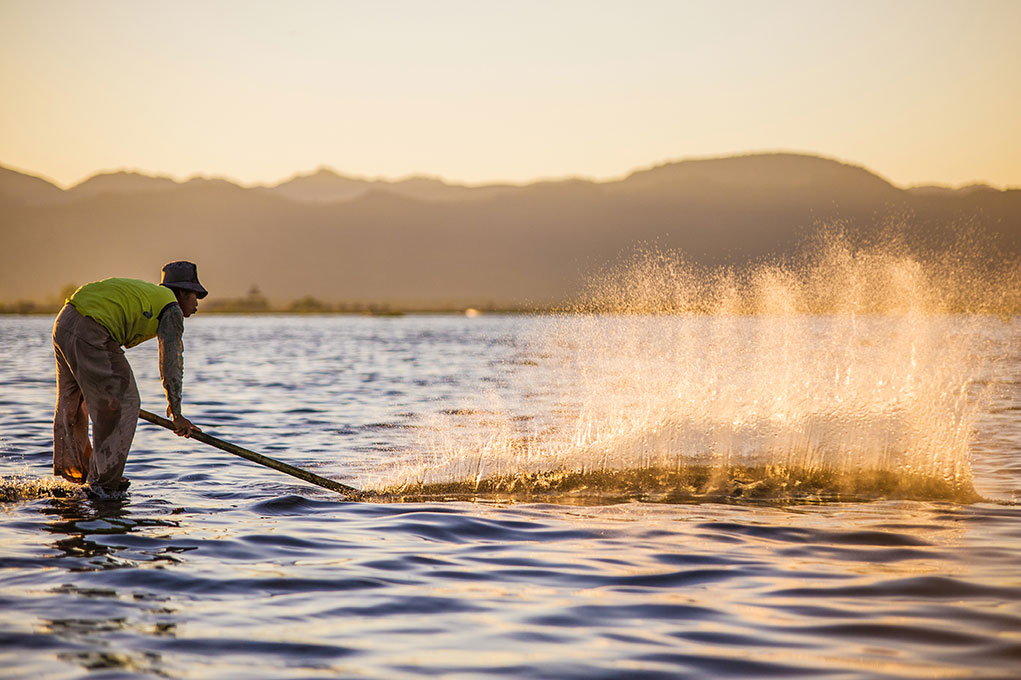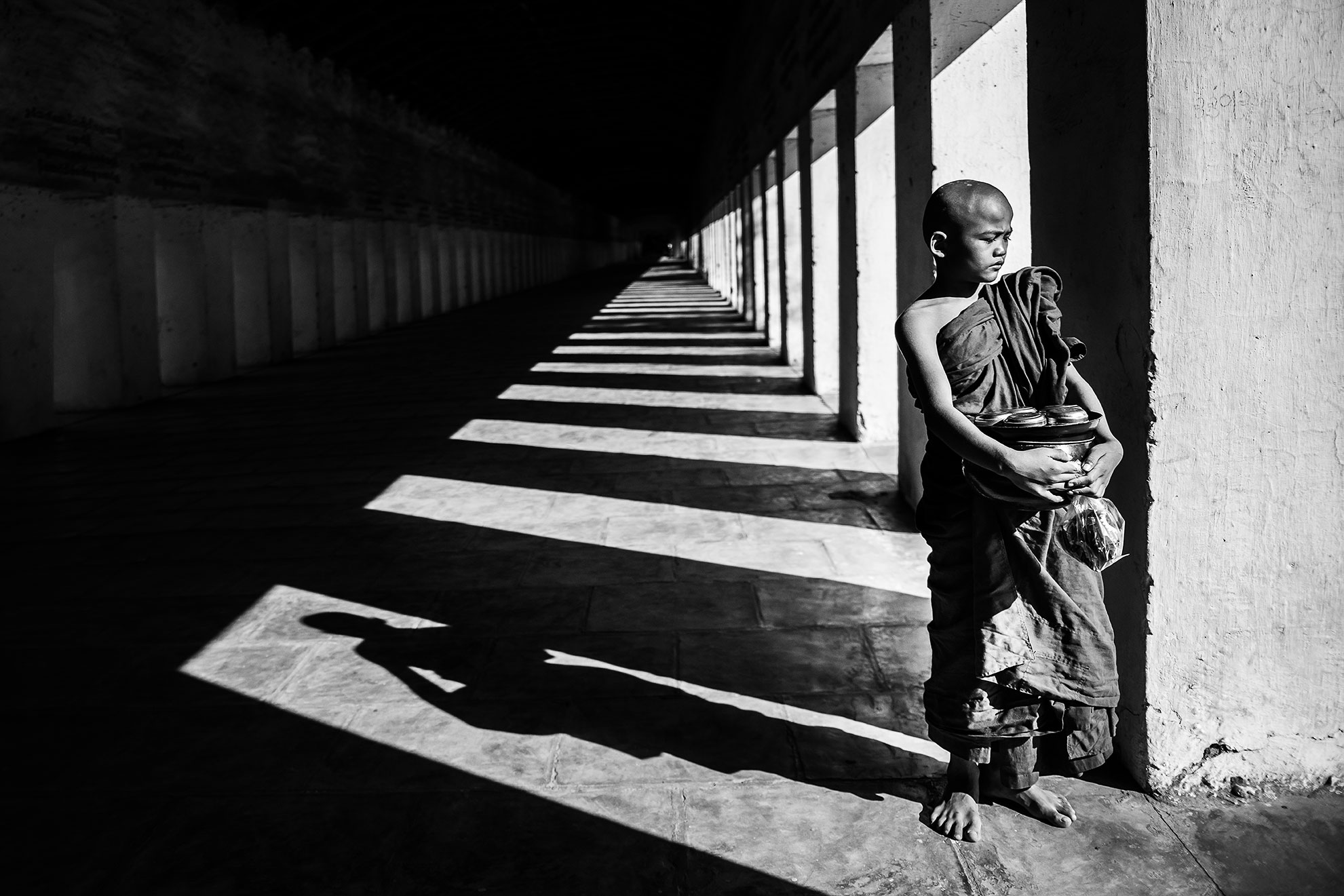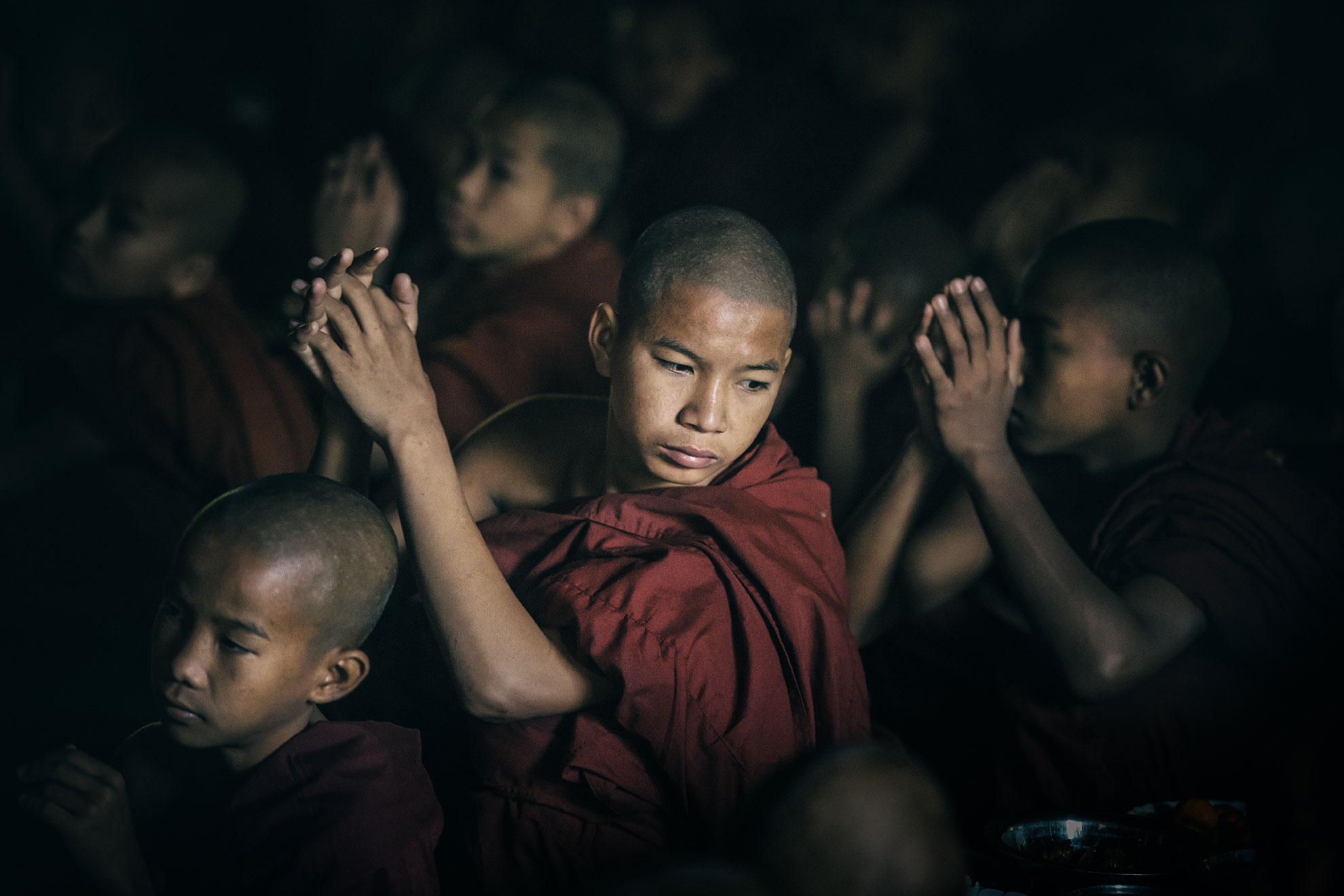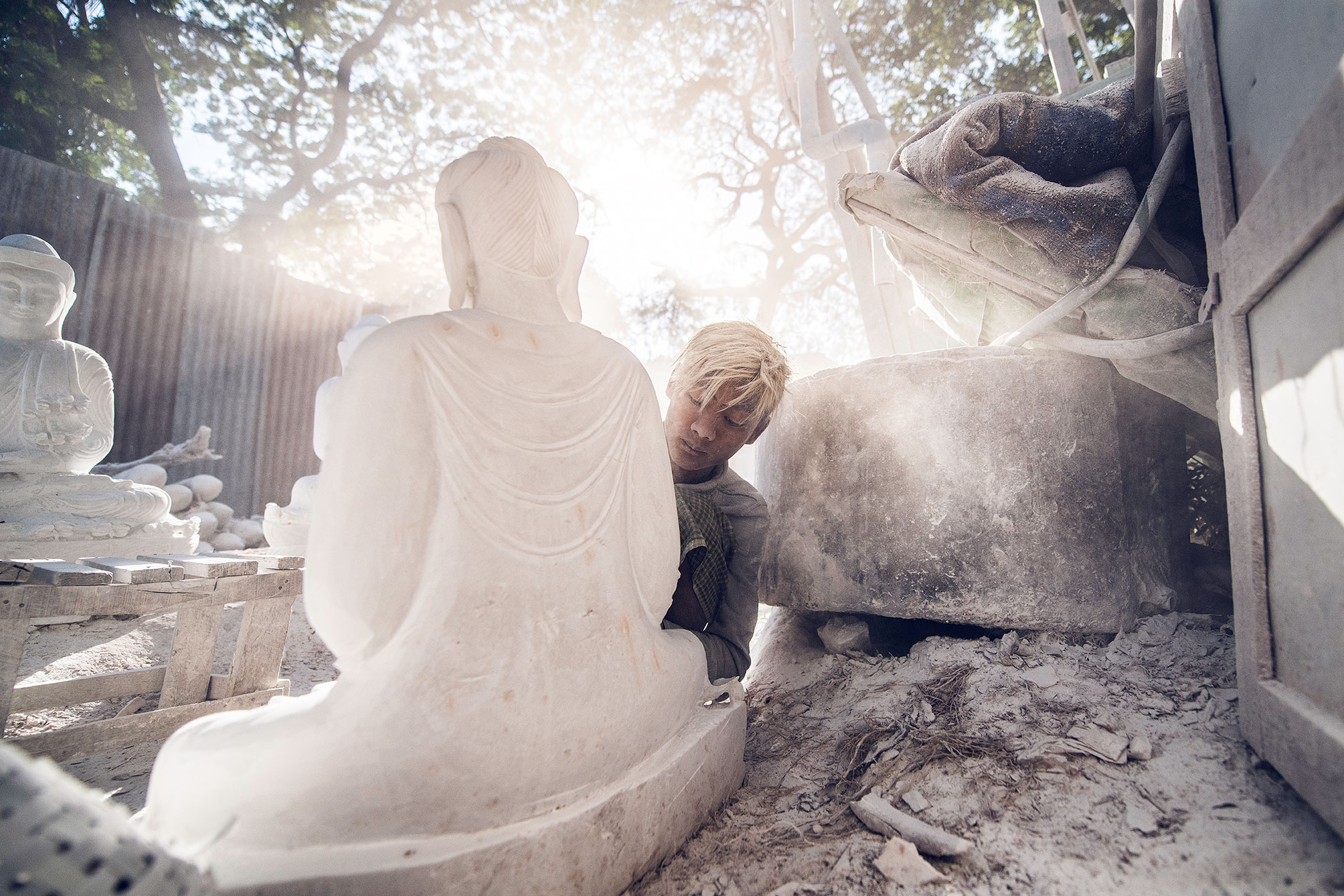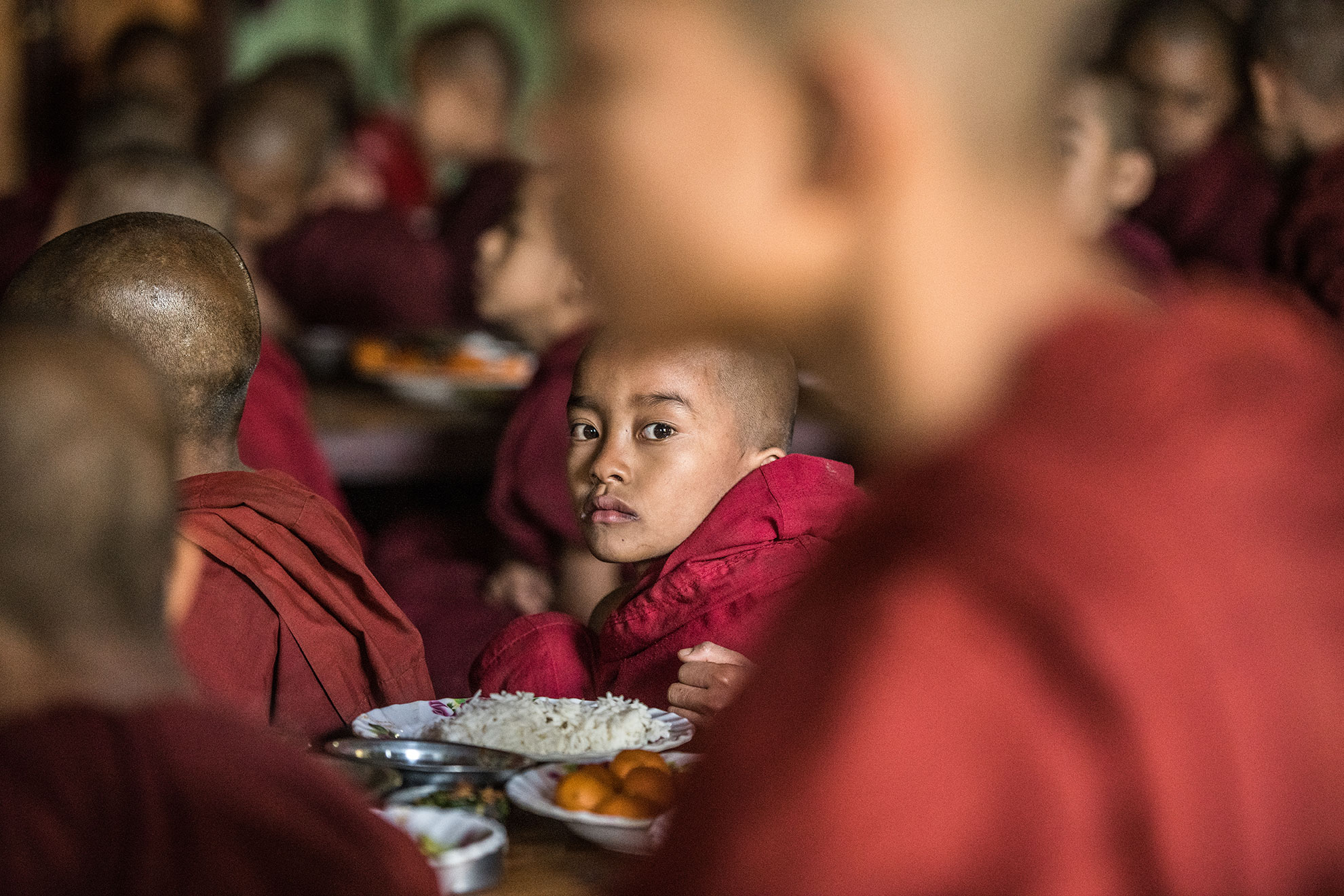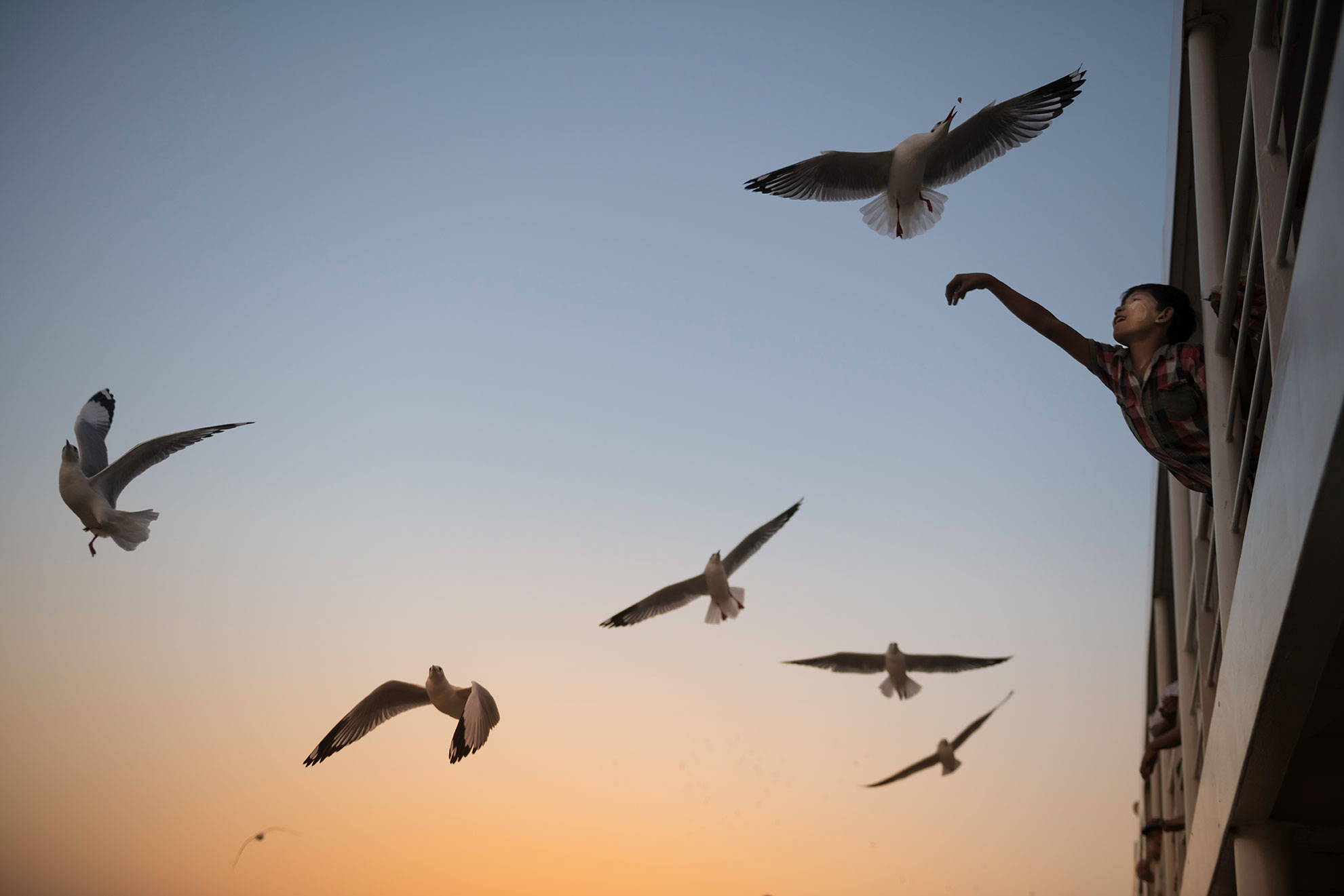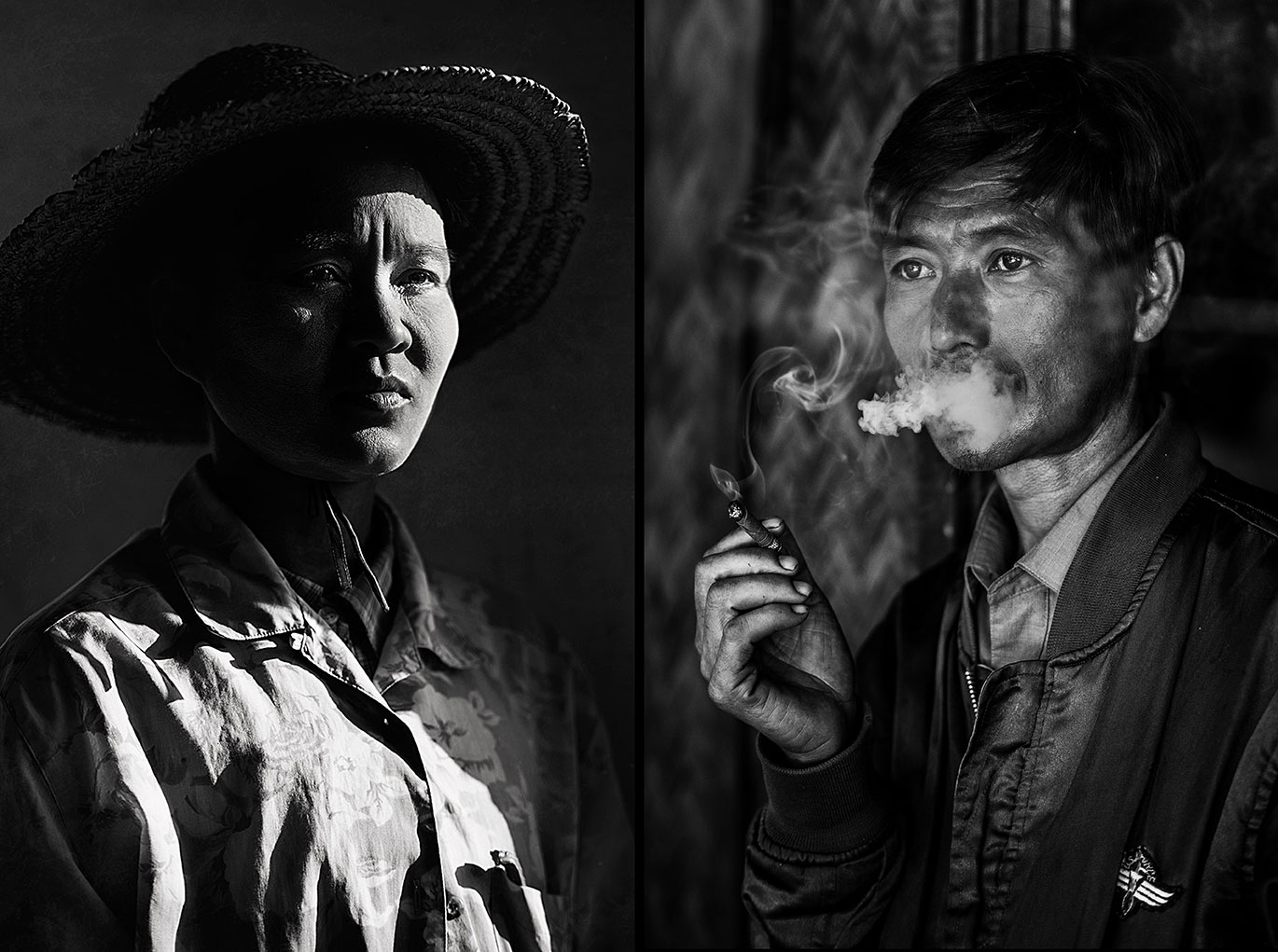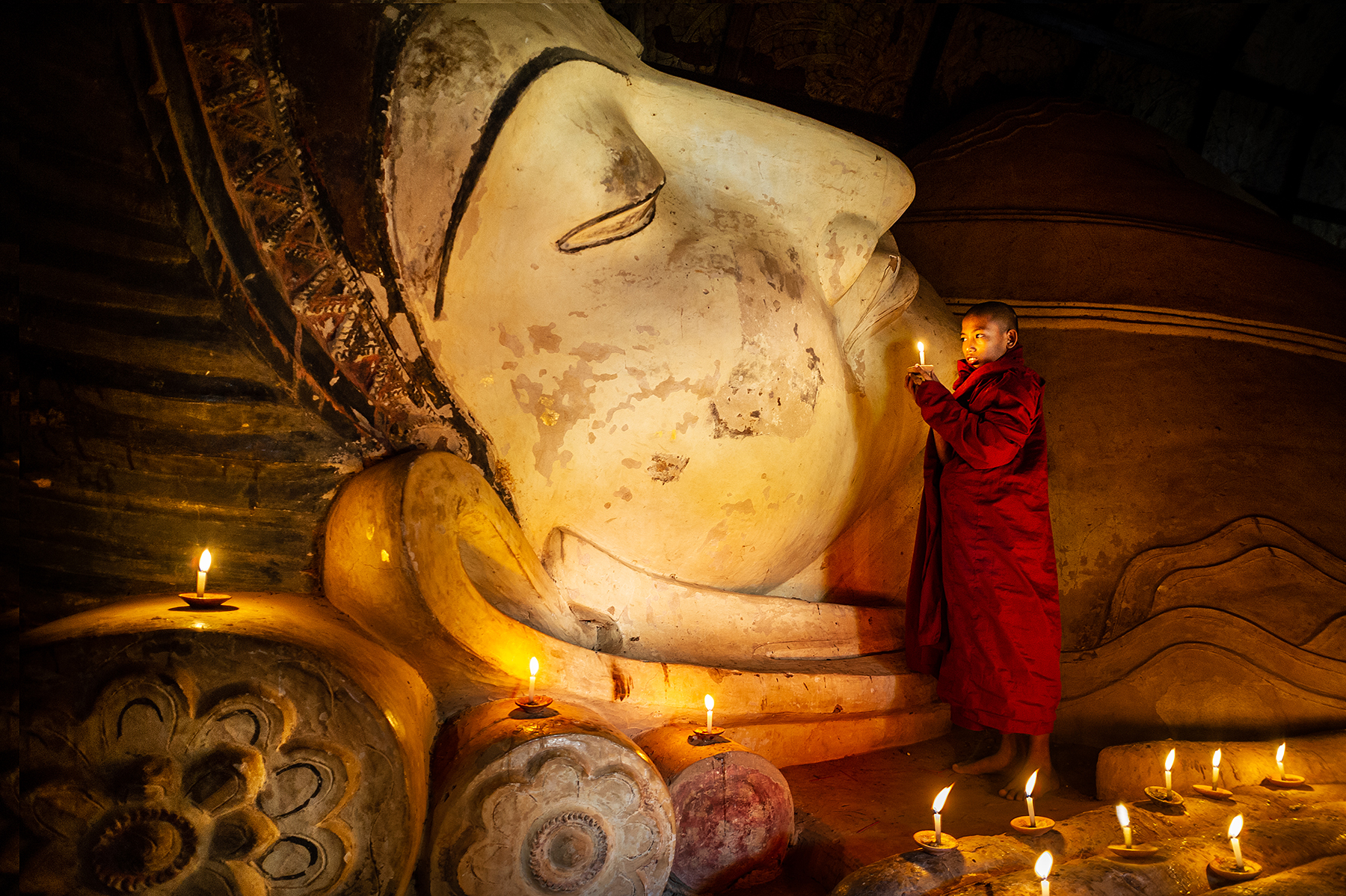 Todas las fotografías en este artículo han sido hechas durante los viajes de investigación y logística de John Quintero en años anteriores. Para ver el trabajo de algunos de los fotógrafos que han viajado con nosotros en expediciones previas a Vietnam, El Amazonas y Etiopía, únase a nuestro grupo en Facebook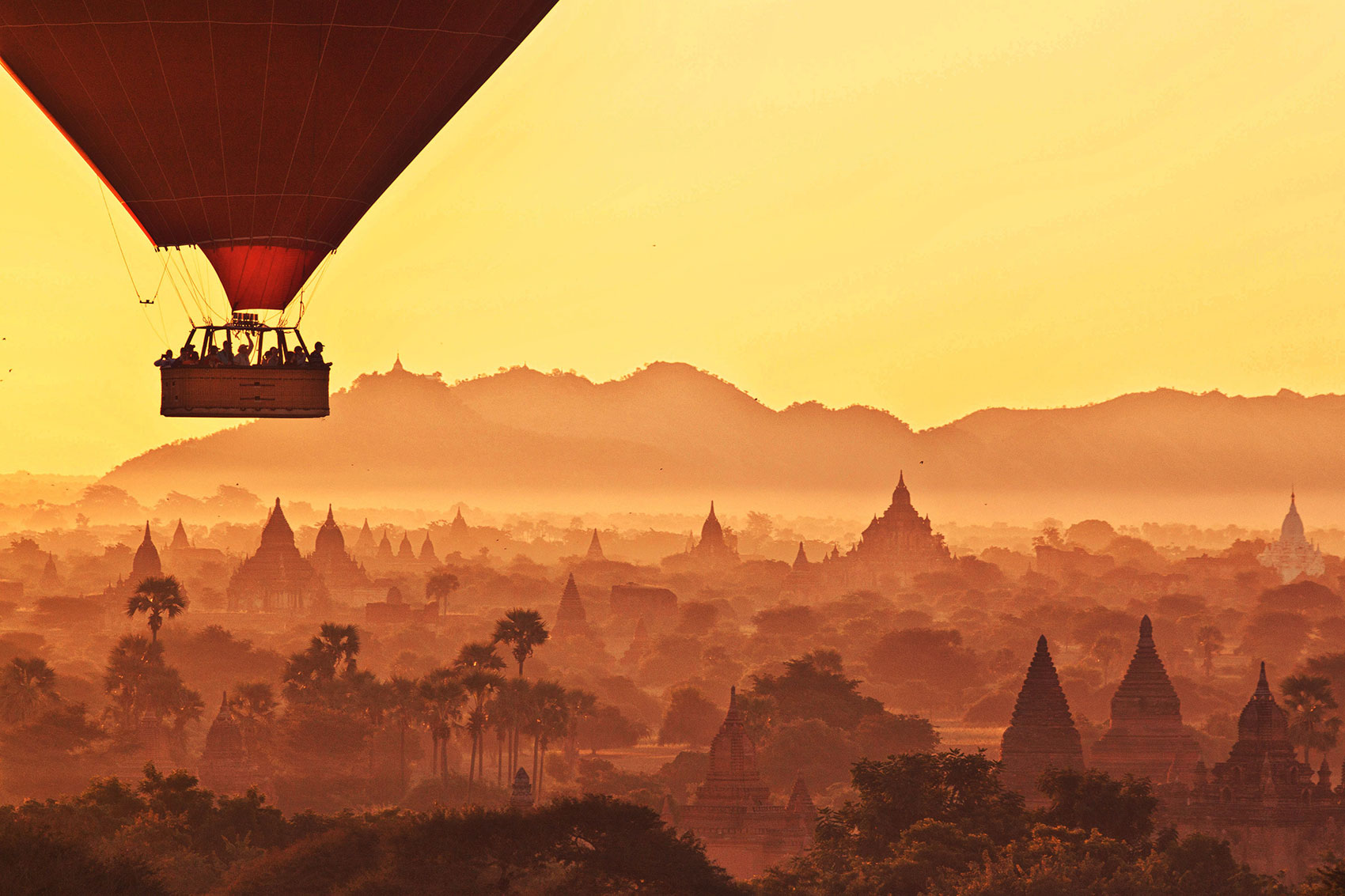 EXPEDITION LEADER
John Quintero

Photographer/Leader

Travel and documentary photographer with more than 15 years of experience. Former BBC Picture Editor. Sony WPO, PX3, IPA Awards. Publishes regularly in books, magazines, and newspapers worldwide. Several years of experience leading photographic expeditions in Asia, Africa and South America.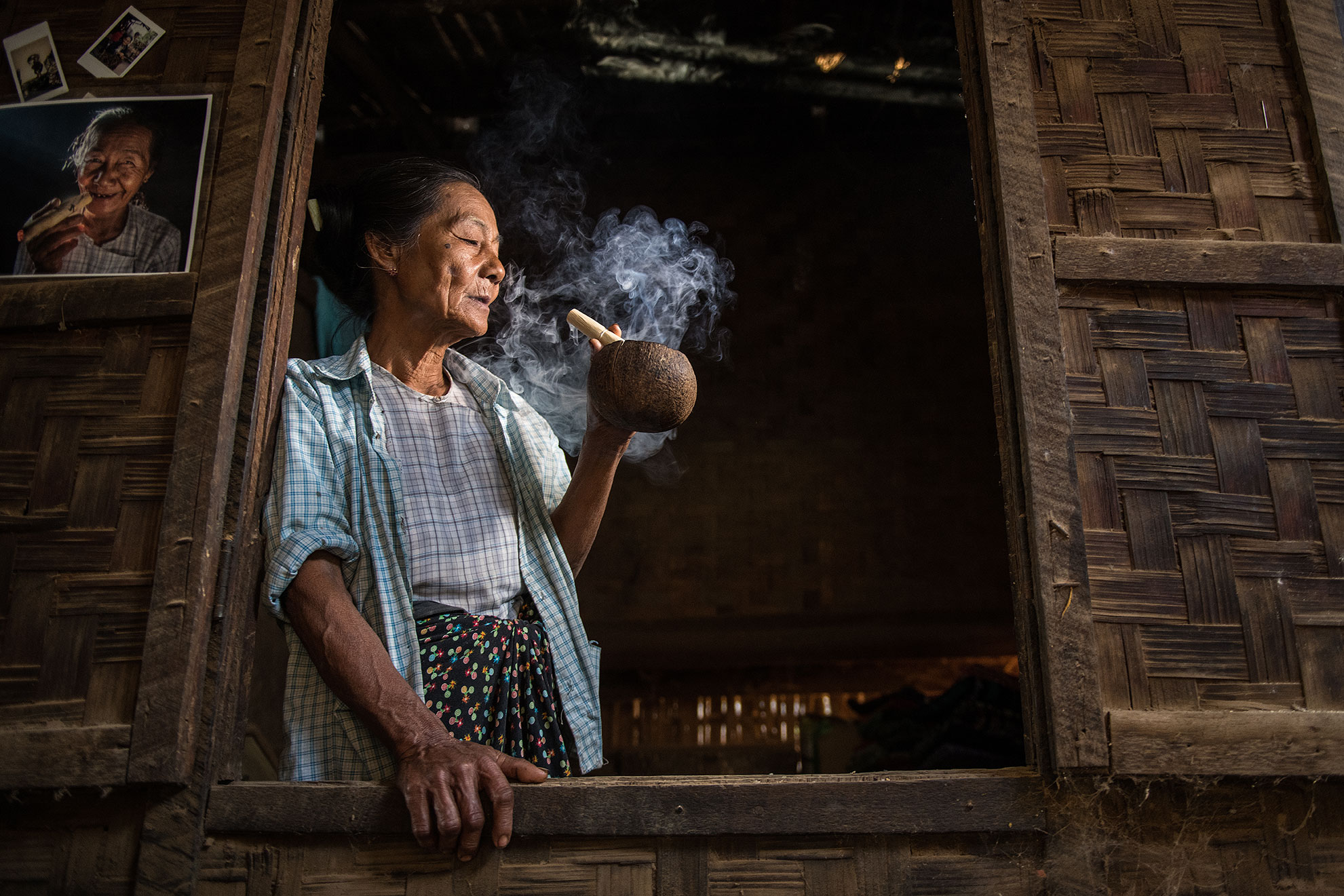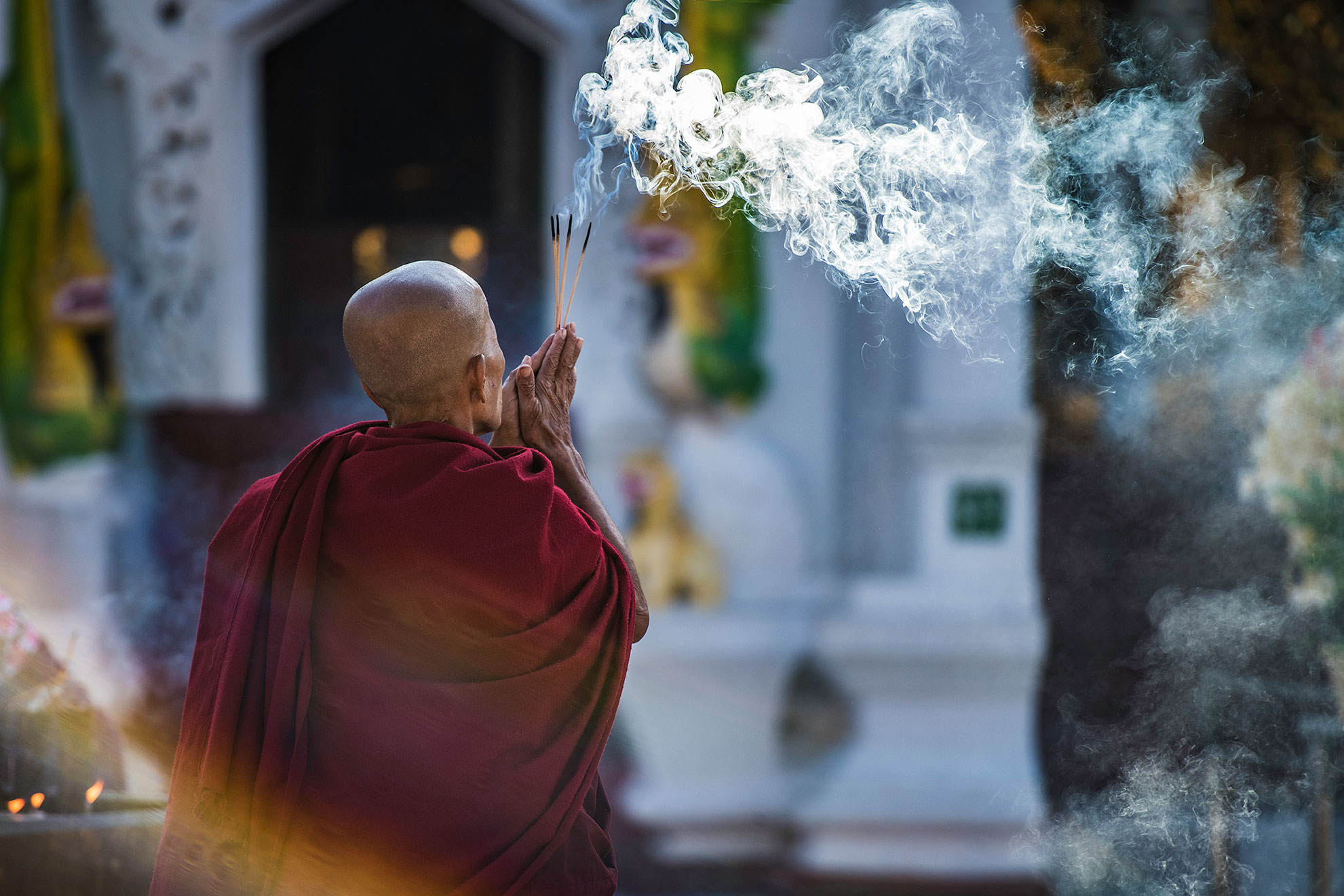 CANCELLATIONS AND REFUND POLICY
To read our Terms and Conditions including our cancellations and refund policy, please click here
John Quintero Photography & John Quintero Expeditions are part of John Quintero Ltd Co.
Registered in England and Wales
Registered number 11651309
Registered Address
Suite 208, Britannia House
1-11 Glenthorne Road
Hammersmith
London W6 0LH