Este taller estará conducido en Español e Inglés. Para la versión en Español, por favor presione aqui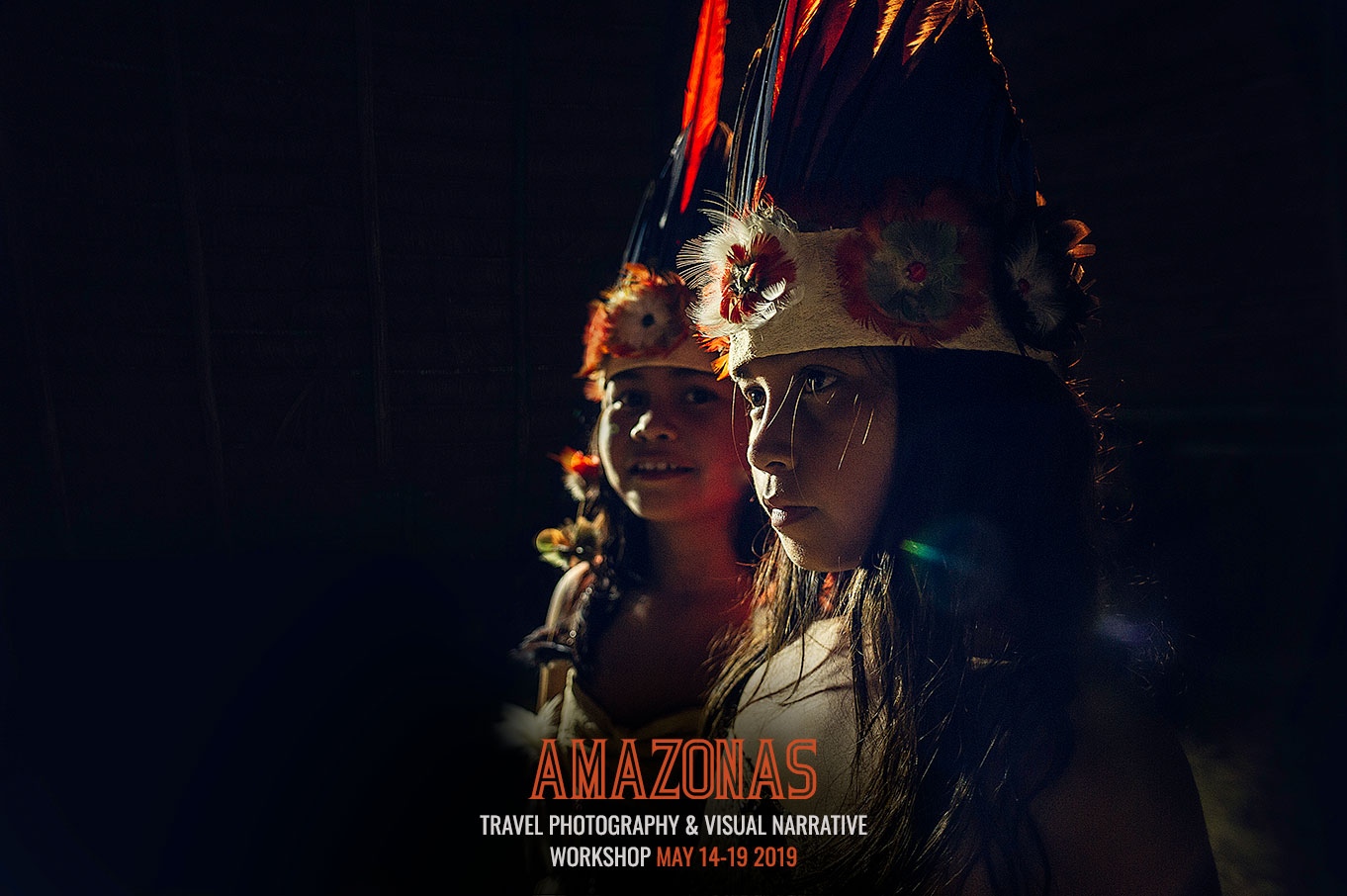 INTRODUCTION
After six years of tremendous success, John Quintero and Pablo Villota are thrilled to announce their seventh edition of his iconic Amazonas: Travel Photography and Visual Narrative Workshop, taking place from 14th-19th May 2019.
There are plenty of reasons to keep returning to the Amazon every year to lead this workshop. From the stunning locations in the jungle to the most amazing tribes of the Colombian, Peruvian and Brazilian Amazonia, there is always a new perspective, a new documentary series to put together, and always an amazing life experience in this exuberant and lush area of the world.
Want to join us this May? Keep reading!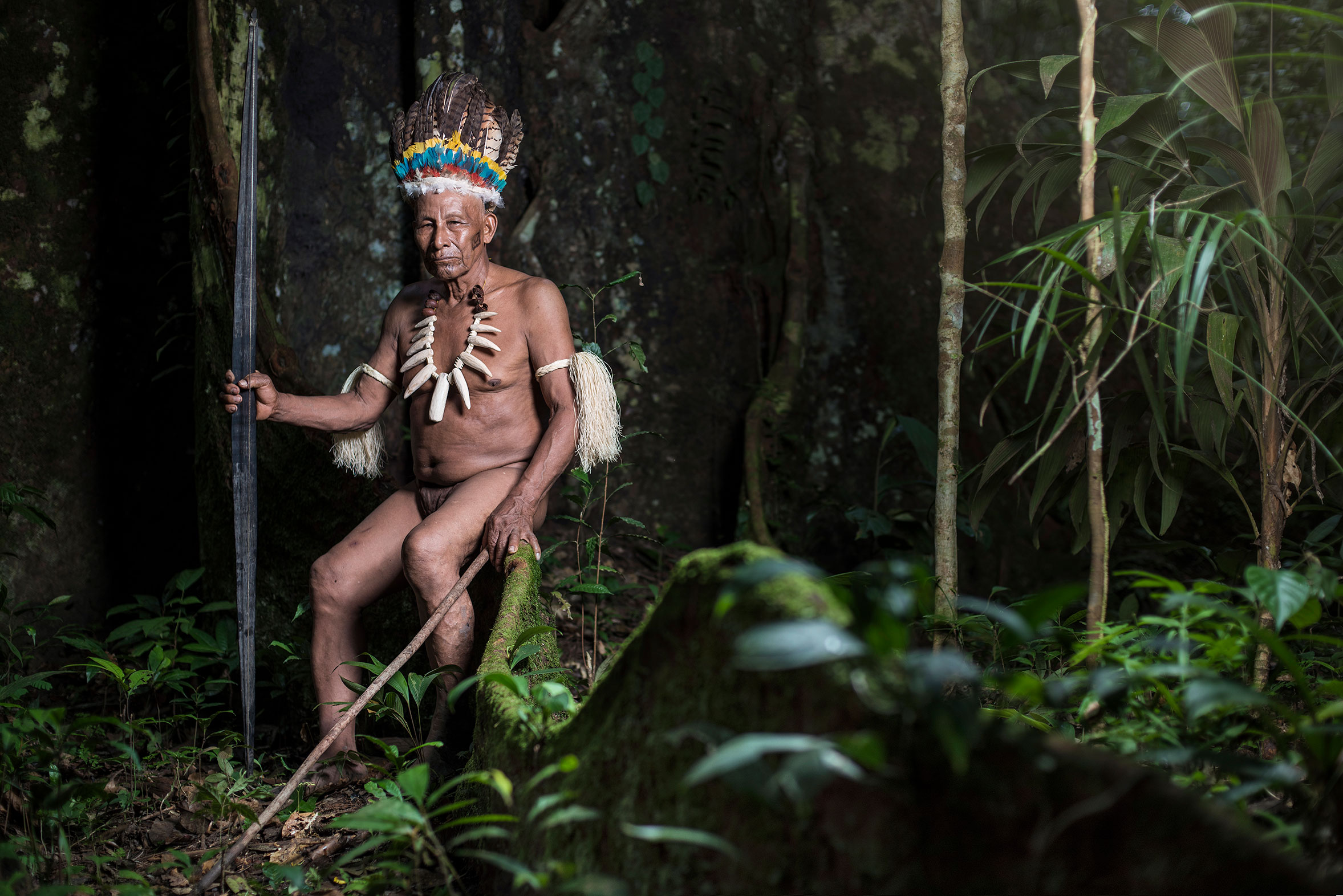 Moving across the borders of three different Latin American Countries, Colombia, Perú, and Brazil, this workshop has been tailored to allow you to explore different visual languages or bolster and enhance your own mode of looking at the world through the lens. Nevertheless, this workshop will inspire you to take the most stunning photos of nature, wildlife and some of the most interesting Amerindian tribes inhabiting the region. This is a UNIQUE EXPERIENCE that no photography and travel-lovers want to miss.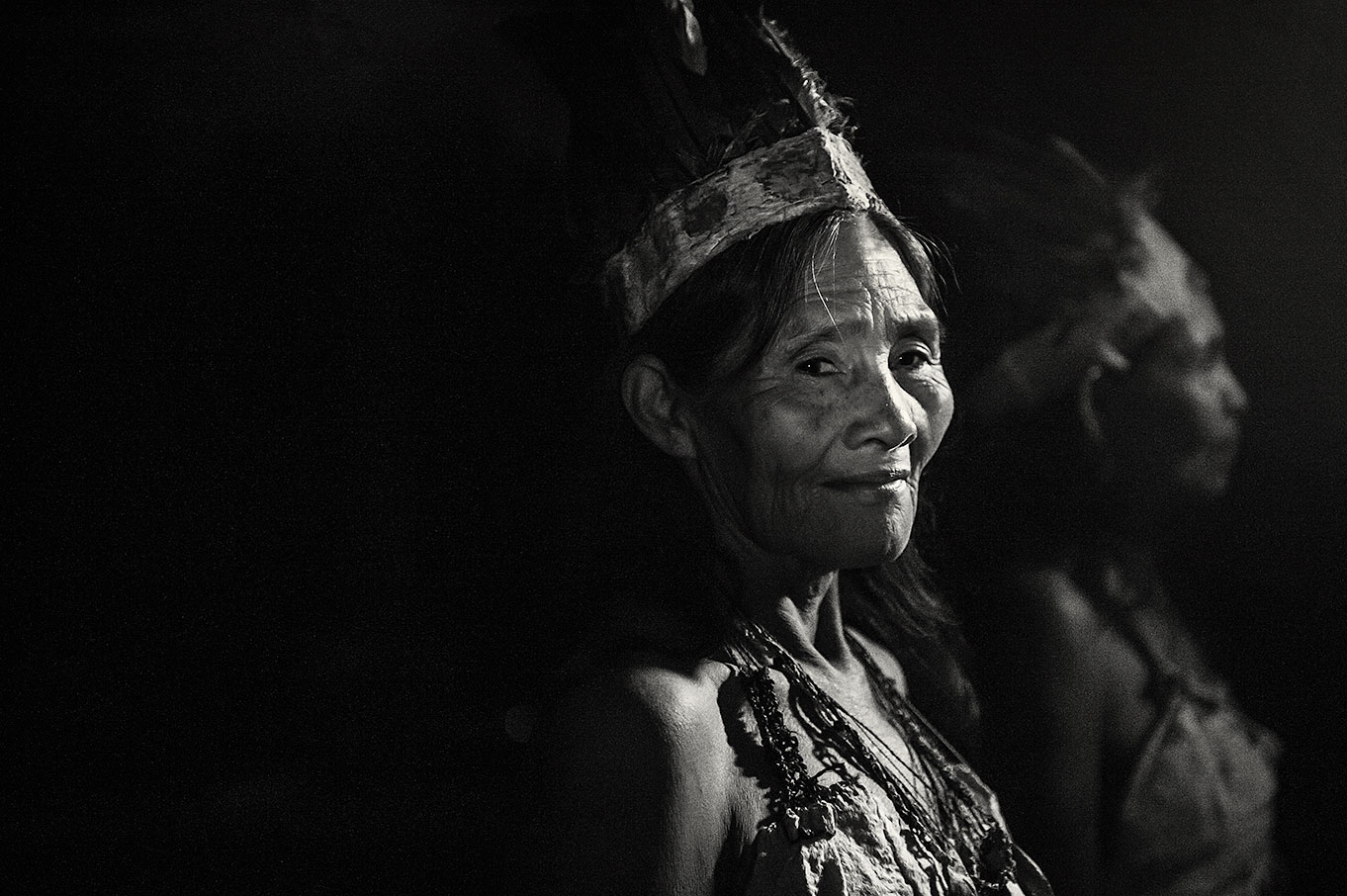 WORKSHOP FOCUS – DESCRIPTION
The seventh edition of the workshop Travel Photography and Visual Narrative will focus on helping each participant to unearth and develop a personal visual language that will allow them to tell spectacular stories through images.  Departing from Bogotá, Colombia, this intensive six days workshop will lead you through astonishing places in the Colombian, Peruvian, and Brazilian Amazon. We ALWAYS include everything so you only have to worry about unleashing your creativity.
The majestic Amazon River is the largest, widest, and deepest river in the world. It winds across the jungle nourishing a habitat that is home to an incredible eco-system on Earth. At the intersection where Colombia, Perú and Brazil meet, the Ticunas, Huitotos and Yucunas share the Amazonia with animals such as deer, cougars, anteaters and hundreds of bird species such as parrots, including the unique and colourful Amazonian macaw.
If you are fascinated by the wonders of wildlife and nature, enjoy capturing powerful portraits and documentary series of indigenous people and how their beliefs and rituals are connected to the rhythms of the natural world, this is the perfect workshop for you!
Previous workshops have helped to launch the career as a photographer of many who participated as amateurs. Coming from different backgrounds, our participants learn to tell stories of great visual impact, adding on their distinct and most definite touch. It has also attracted many visual arts students who have used the workshop as research for the development of a new body of work. Many of them have seen their photographs published in art festivals, magazines, books and newspapers in different countries around the world, and some have won very prestigious international photography awards!
To see some of the photographs taken during previous workshops, please join our Facebook group: John Quintero Workshops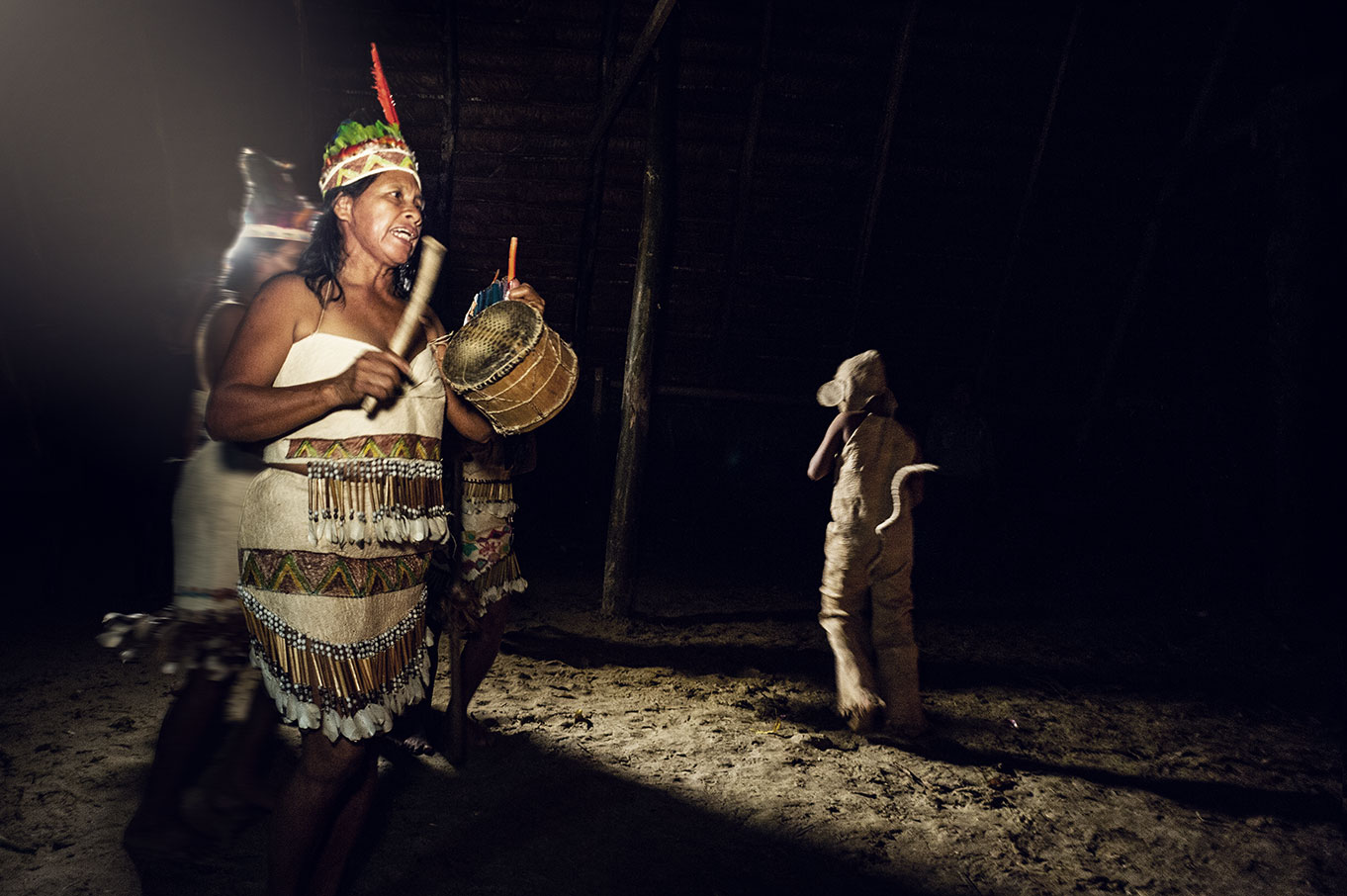 Limited to 15 people, the workshop is structured so each participant outlines a project on the first day and works towards her/his own portfolio. You will receive continuous support from the expert travel photographer John Quintero and Pablo Villota, to achieve the most exceptional images in each situation.
Attendees, both beginners and experts, will discover or re-discover their own visual language by learning how to make the most of their equipment bearing in mind outer conditions such as available light. The workshop also covers how to approach people in order to obtain investigative support to complement the stories conveyed through the photographs.
If you are interested in discovering the ancient wisdom of the different tribal groups we will encounter or if you are simply excited about living new experiences and exploring unknown places while taking great photographs, this is for you.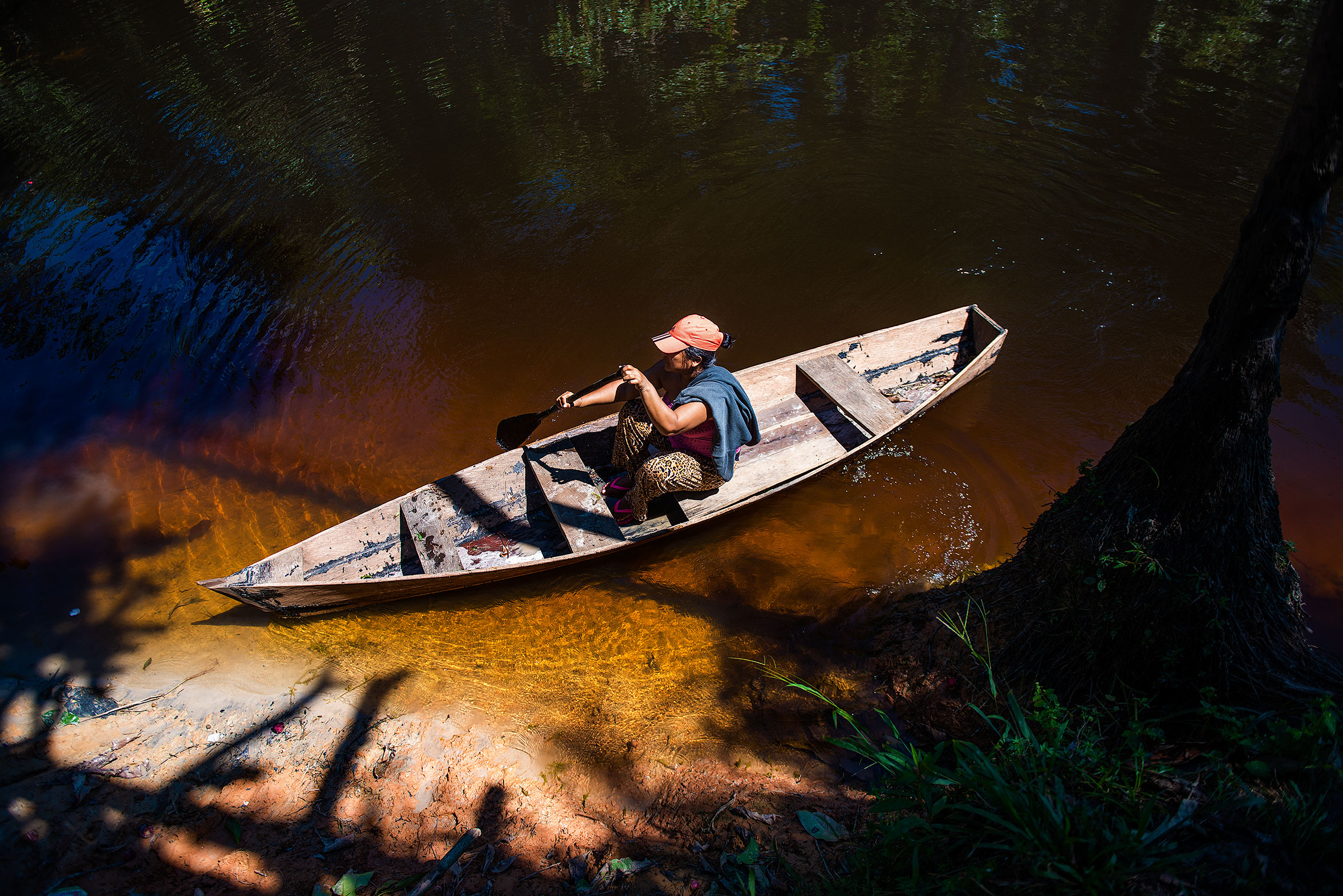 HIGHLIGHTS
– Limited to 15 people
– 6 days of workshop with 2 professional photographers
-Lighting for portraits masterclass with Karamakate, the character from the Oscar-nominated film Embrace of The Serpent
-Adobe® Lightroom masterclass
-Developing a documentary project within a community and have a group feedback
– Expert local guides
– Stay with indigenous communities and learning their culture, beliefs, and rituals in symbiosis with nature
– Capture superb portraits of indigenous people and document their cultural practices
– Photograph the wildlife of the Amazon including the pink dolphin, macaws, sloth, fishing eagles and a vast number of exotic insects and amphibious in their natural habitat.
– Photograph the most spectacular and richest nature of what has been coined as the lung of mother Earth, the Amazon rainforest.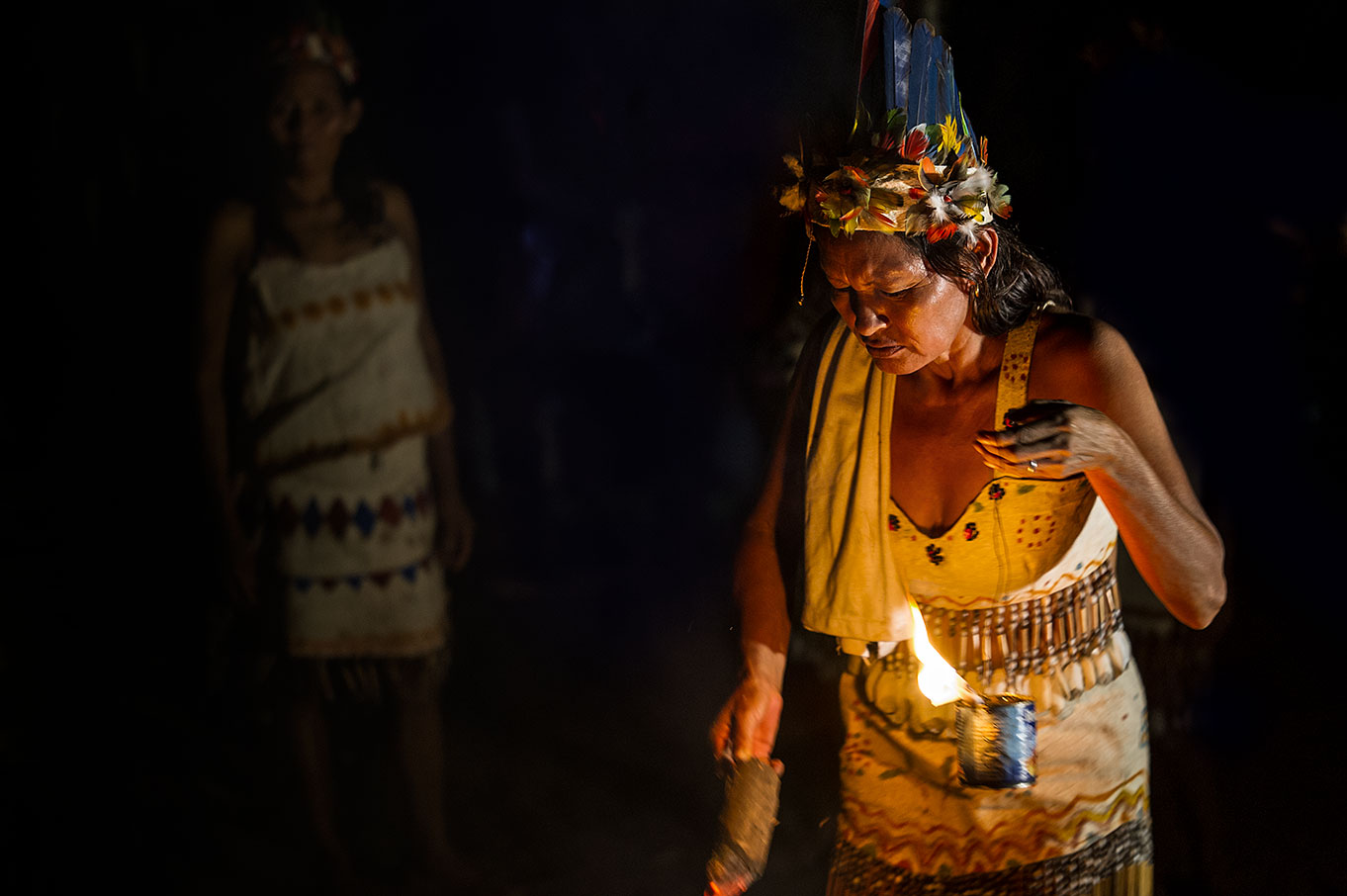 FAQ
IS THIS WORKSHOP FOR ME?
The Travel Photography and Visual Narrative Workshop is aimed at photographers of all levels, from amateurs to seasoned professionals. The dynamic used within the workshop allows each participant to develop a project according to their ability and knowledge without affecting other individuals' learning process. This experience is particularly recommended for photographers with interest in developing a documentary body of work. Rest assured that your visual language will change be bolder and consolidated at the end of the workshop.
CAN I TAKE A FRIEND/PARTNER WHO IS NOT A PHOTOGRAPHER?
This is a photography workshop. However, and from previous experience, we have had attendants who are not photographers who have equally enjoyed the experience, even more than the photographers! The opportunity of visiting locations and indigenous communities at the right time for photography makes this workshop a unique experience suitable for nature lovers and adventurous travellers alike.
WHAT DATES THE WORKSHOP WILL BE HELD?
From 14th to 19th May 2019 (6 days 5 nights)
John Quintero will welcome all participants at the El Dorado International Airport in Bogotá on 14th May 2019. From there, the group will depart to Leticia, the capital of the Amazonas Department in Colombia where Pablo Villota will welcome us. The workshop will end on 19th May, arriving at El Dorado International Airport at about 7 pm. The exact time of the internal flights will be confirmed once you have booked the workshop. If you arrive in Colombia before the workshop starting date, we can help you to book accommodation and transport in Bogotá. Contact us if you are interested.
WHAT ARE THE WORKSHOP FEES?
The total price is $1100 USDollars or $3'450.000 Colombian Peso, but if you book before 16th April 2019, the total cost is $1,050 US Dollars or US $3'450.000 Colombian Peso.
WHAT IS INCLUDED?
Air tickets Bogotá – Leticia | Leticia – Bogotá

Travel Photography and Visual Narrative Workshop with John Quintero and Pablo Villota

Introduction to Adobe Lightroom Classic CC Workshop

Lighting for portraits on location with Karamakate from the Oscar-nominated film Embrace of the Serpent

Airport Shuttle in Leticia

All meals for 6 days

Accommodation in hotels

Accommodation in the indigenous communities

Non-alcoholic drinks with meals

Permanent hydration during the 6 days (bottled water)

Metallic flask specially designed for the workshop

Transport on land and river in the Amazon

Transport to locations in Peru, Brazil and Colombia

Entrance tickets to natural reserves and indigenous communities

Specialized guides for each region
WHAT IS NOT INCLUDED?
Entrance fee to Amazon Region ($10 US)

Travel insurance

Medical insurance

Drinks and meals apart from breakfast, lunch and dinner (food provided is delicious! So you don't have to buy anything by yourself and bottled water is supplied for the whole trip)

Phone calls

Laundry

Any other expenses not mentioned in 'What is included' section.
WHAT EQUIPMENT SHOULD I BRING?
From mobile phones to professional DSLR. The workshop is designed to help you develop your photographic vision regardless of your equipment.
If you love film photography, we recommend bringing enough rolls of film.
A dry bag or waterproof bag for your equipment is very useful.
WHAT KIND OF CLOTHING SHOULD I BRING?
It is important to wear light colours clothing, ideally long sleeve to protect yourself from mosquito bites and sunburn. Repellent and sunscreen are a must. Fast dry technology clothing is highly recommended.
A pair of rubber boots (Wellingtons) are essential, also trekking boots. If you don't want to carry rubber boots from home or you don't have a pair, they can be bought in Leticia on the first day of the workshop. Prices start from about $5 US.
A hammock, a mosquito net, and a raincoat are also indispensable.  These are sold for approximately $10 US in the local market in Leticia, our base town. Don't forget a towel and toiletries.
DO I NEED A VISA TO GO TO BRAZIL AND PERÚ?
No. All participants can cross the borders between Colombia, Brazil, and Perú without a visa. Leticia is right at the border between the three countries and we are not going far into Perú and Brazil, so you don't need a visa.
However, our workshop starts in Bogotá. Please check with the Colombian Consular Office or Colombian Embassy in your country if you need a visa to travel to Colombia. If you need help applying for your visa to Colombia, please contact us.
DO I NEED TO BE FIT FOR THIS TRIP?
This workshop is an experience designed for photographers! We know how heavy our equipment can be and how difficult is to trek for a long period of time carrying the weight, especially if it is a hot and humid location. For that reason, our chosen locations are easily accessible by boat or short walking distance. However, if you have any medical condition or are not sure if this is suitable for you, please contact us for more details.
DO I GET A CERTIFICATE OF ATTENDANCE?
Yes. Each attendee will have its certificate of attendance to the workshop.
HOW CAN I BOOK MY PLACE AT THIS WORKSHOP?
You need to pay a minimum of  $400 US Dollars deposit to reserve your place. Early bird price of $1050 US Dollars is guaranteed if you reserve before 15th April 2019. After this date, the price will be $1100 US Dollars.
The outstanding balance must be paid in full before the 30th of April 2019.
We suggest reserving your spot as soon as possible since this is our most popular workshop and gets fully booked fast!
WHAT IS THE FORM OF PAYMENT?
We accept payments via bank transfers and Paypal (Credit Card payments can be made with or without a Paypal account)
Contact us for further details.
Bank transfers can be made to any of the following accounts:
UNITED KINGDOM:
Name: John Quintero
IBAN: GB38MIDL40063261419048
BIC: MIDLGB22
SWIFT Code: BICMIDLGB22
Bank / Institution: HSBC BANK PLC
Branch Name: (ALL U.K. OFFICES)
Address: 8 CANADA SQUARE, 13 E04 01
COLOMBIA:
Bank: Bancolombia
John Quintero
SWIFT CODE: COLOCOBM
Savings Account: 19221390183
*PAYPAL:
info@johnquintero.com
PAYU LATAM:
info@johnquintero.com
*VISA & MASTERCARD
NOTE:
Once payment has been made, please send your full name and a copy of the transaction to expeditions@johnquintero.com
Any questions, please email us at expeditions@johnquintero.com or call in the UK at +447984608576 or +447460010067. You can also Whatsapp to both numbers.
The continuous success of our Amazonas: Travel Photography and Visual Narrative Workshop has positioned us as one of the most acclaimed photographic activities in Colombia. To date, we have taken to the Amazon over a hundred photographers who have qualified this workshop as the best field experience that they have ever lived.
Do not forget to book your place now, they go fast!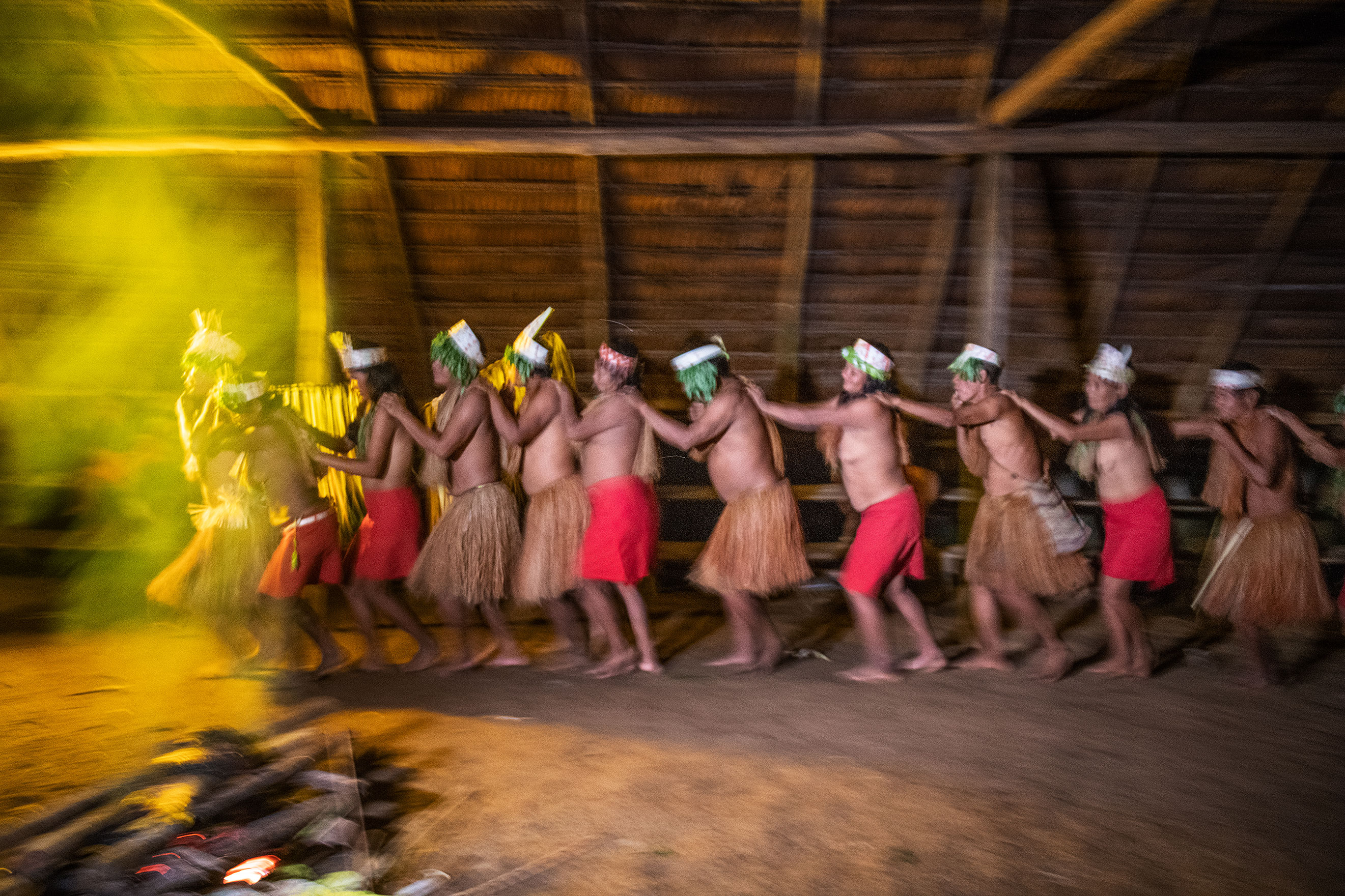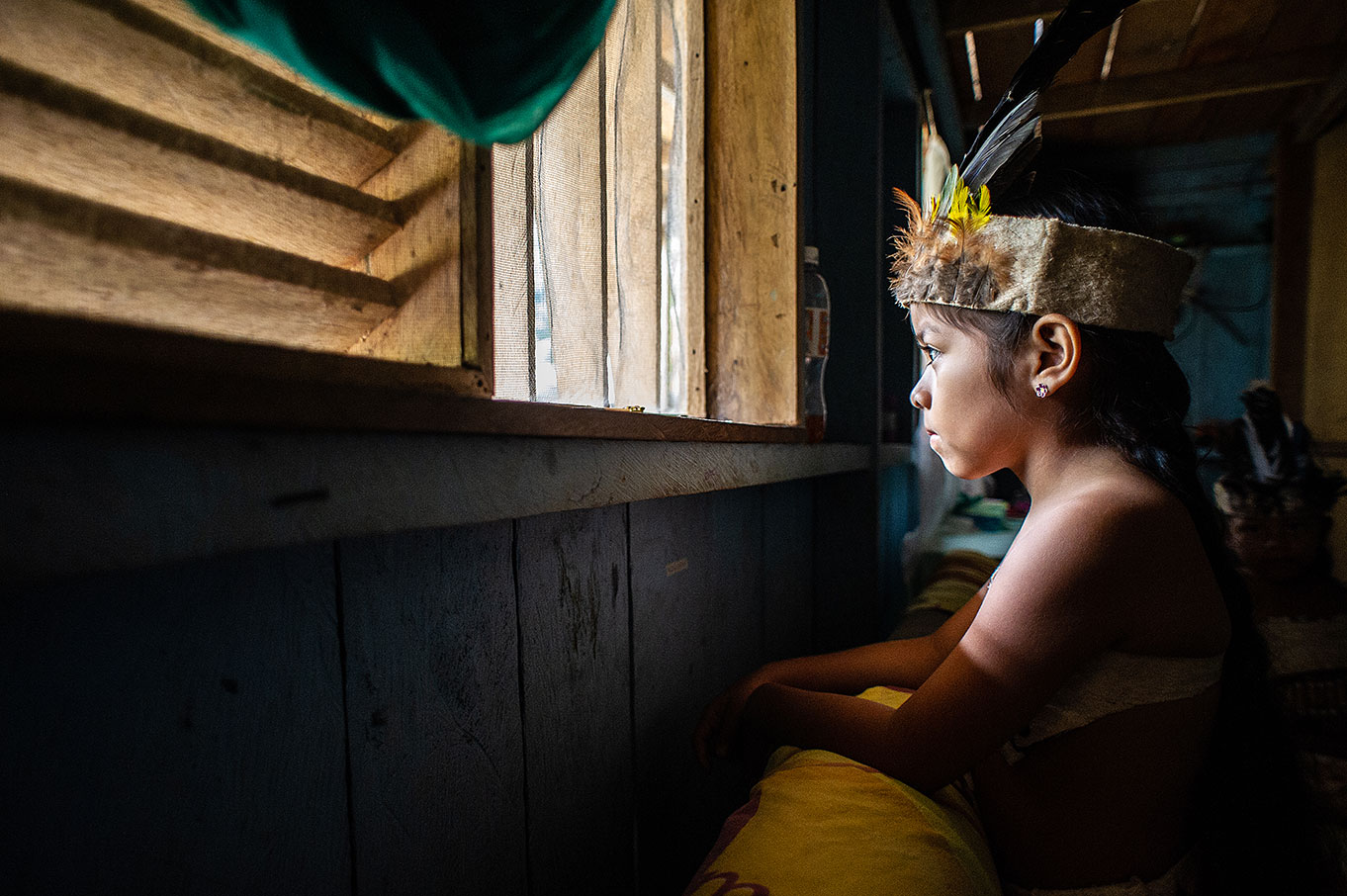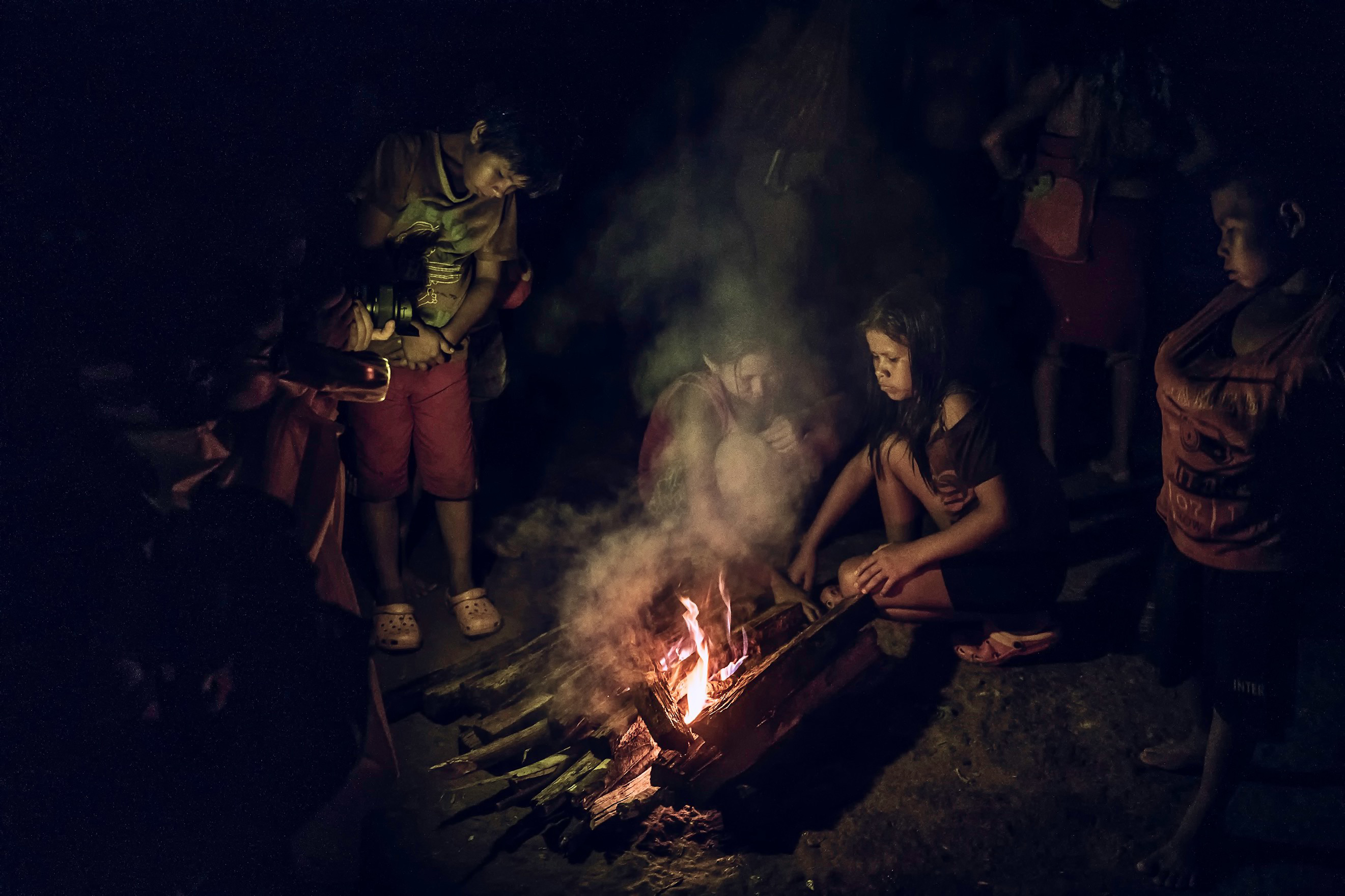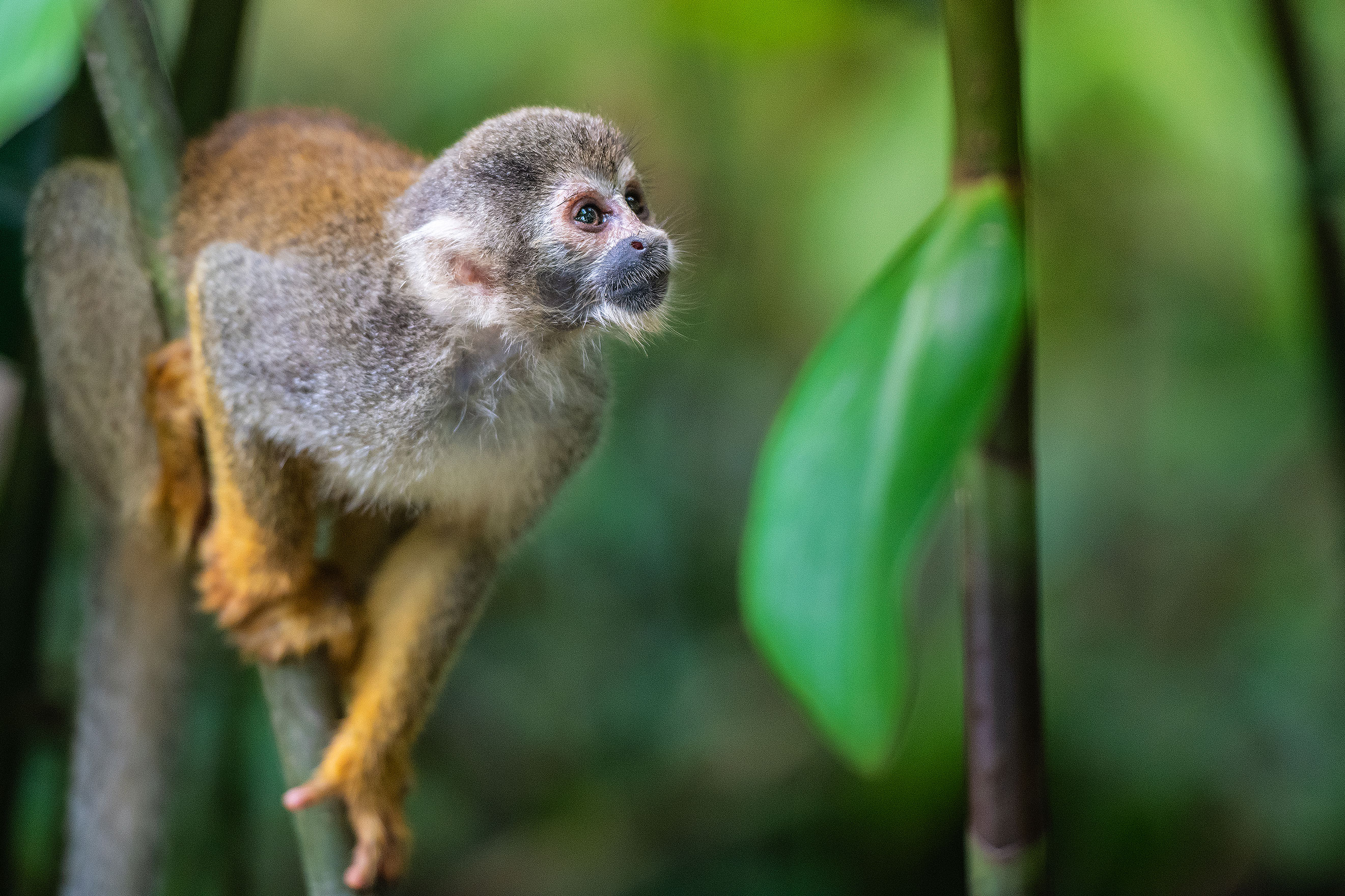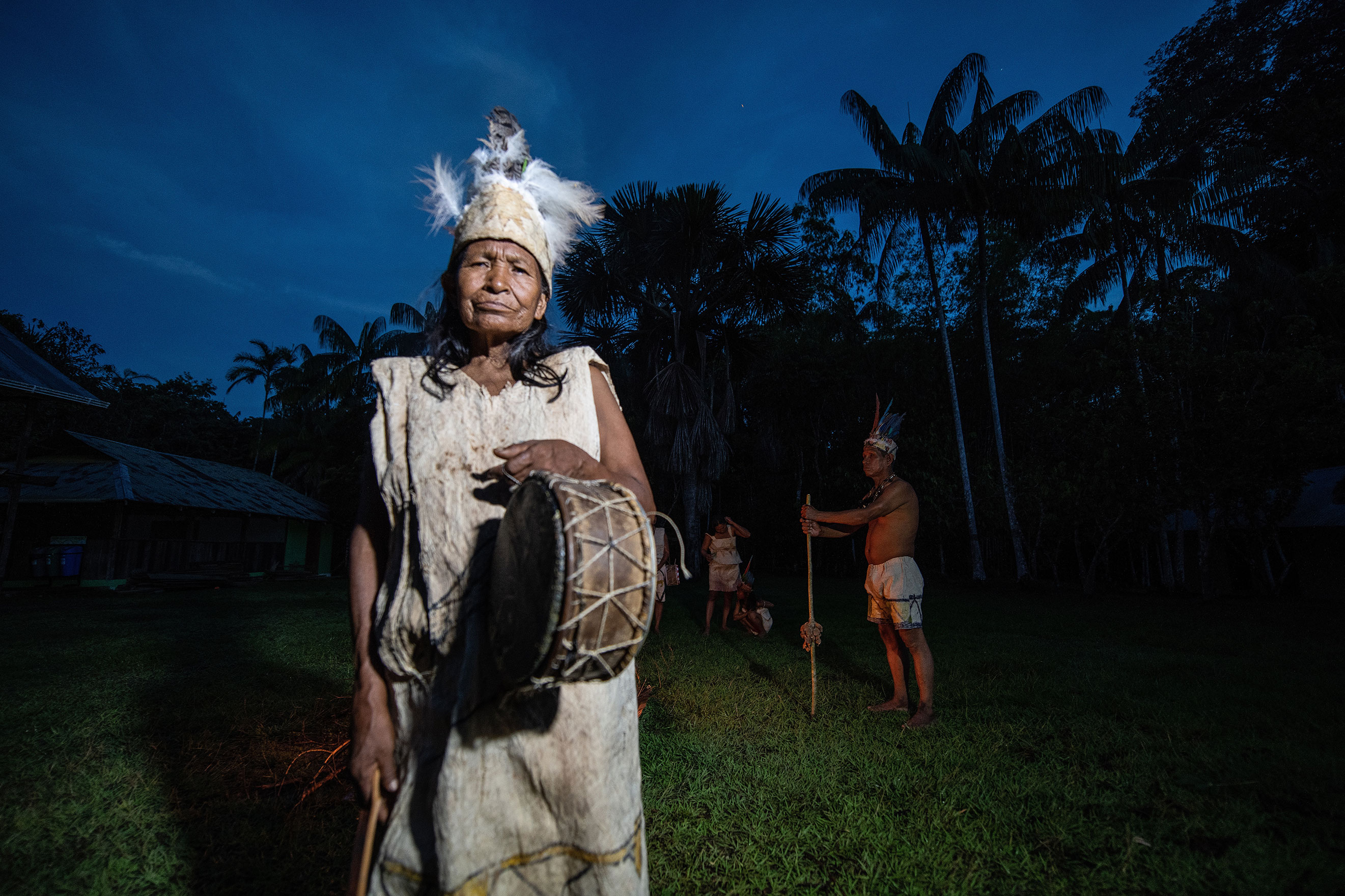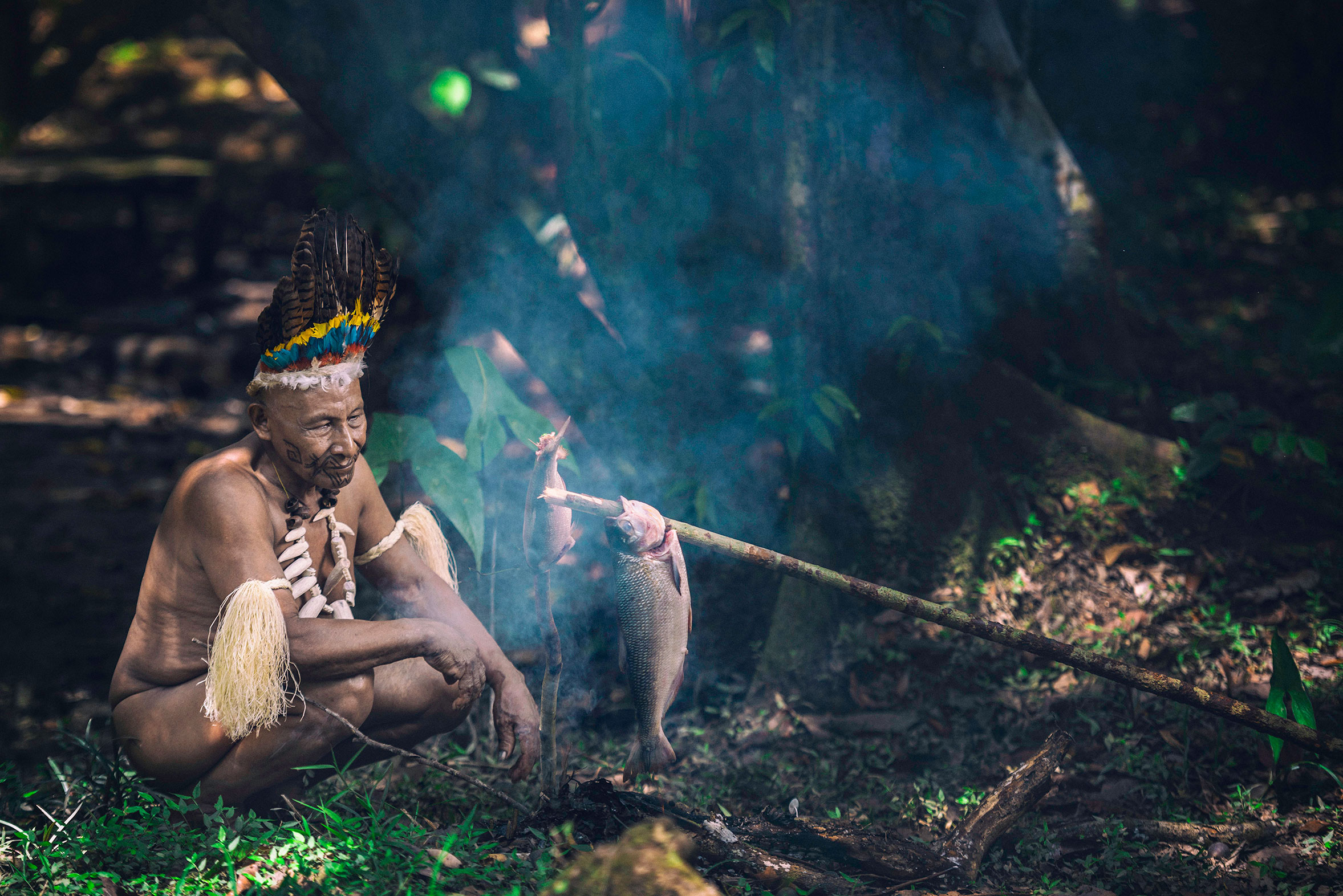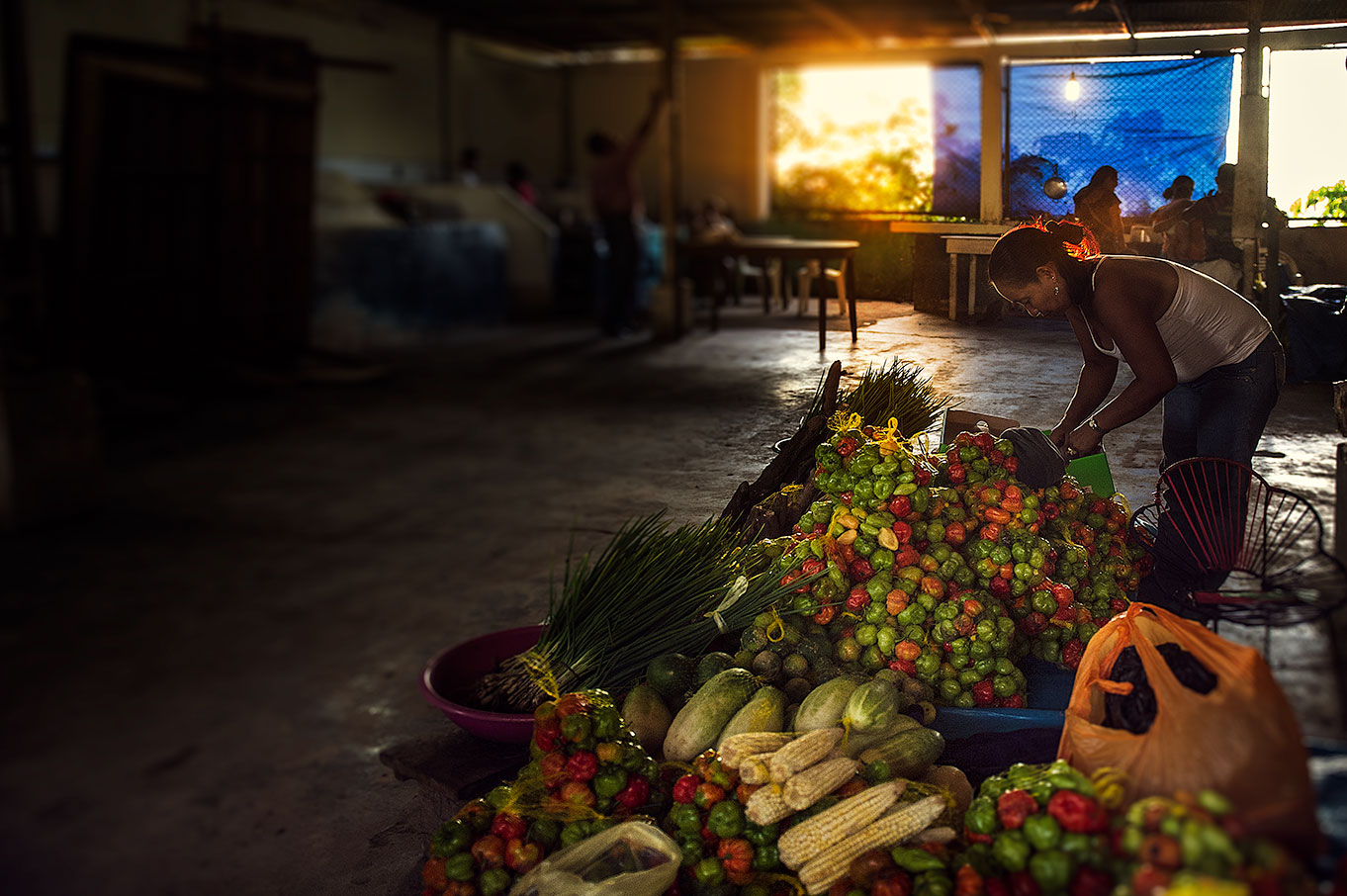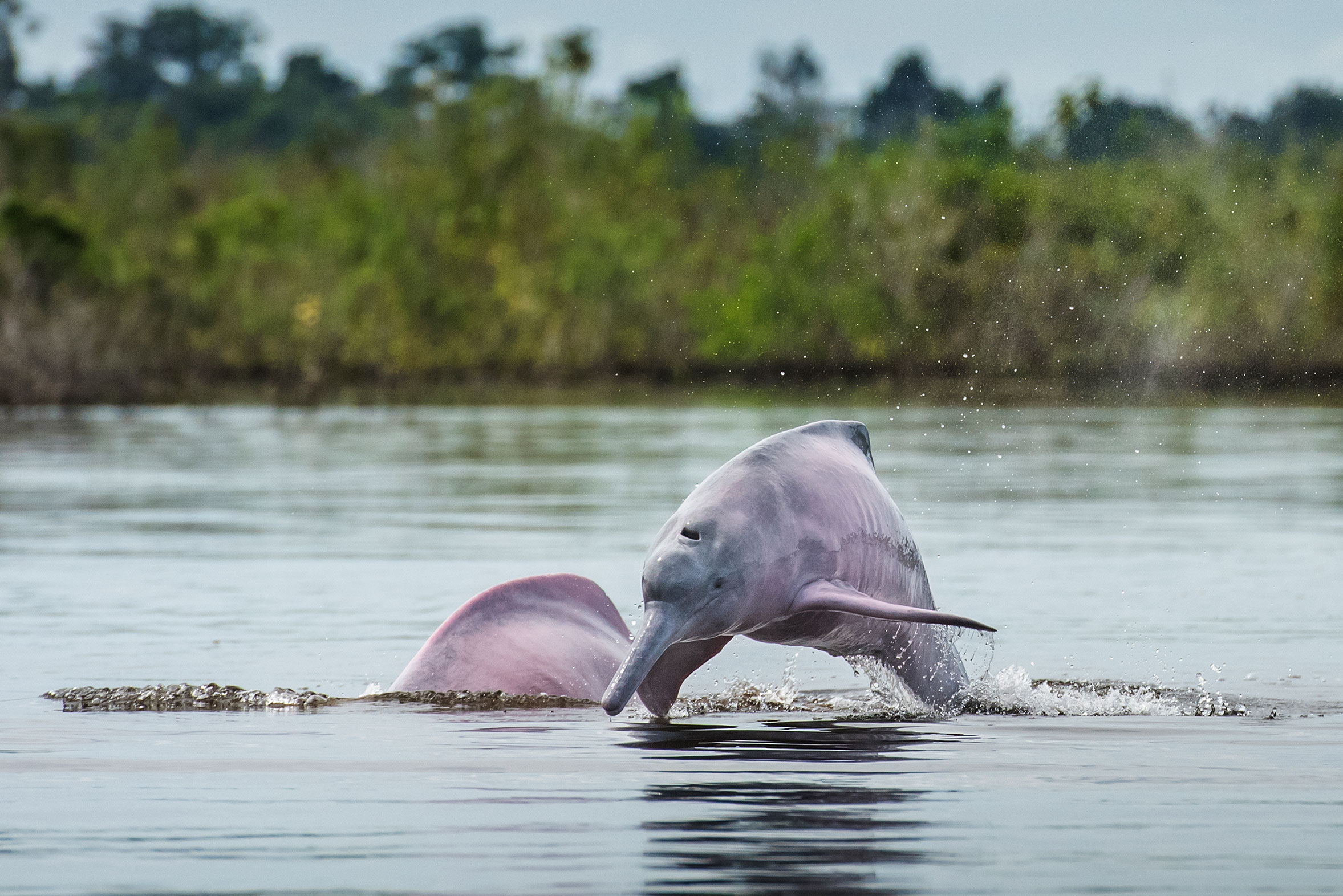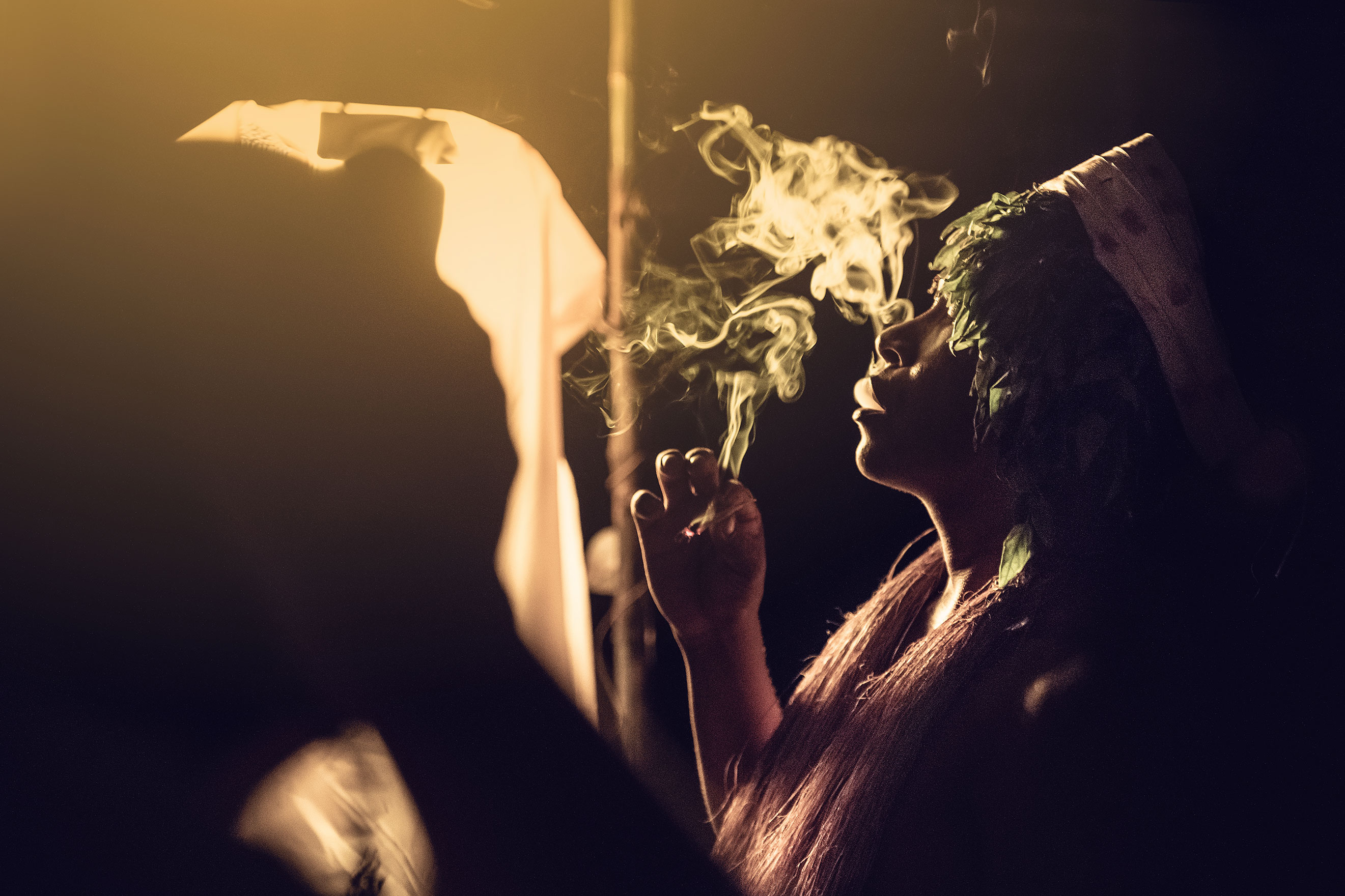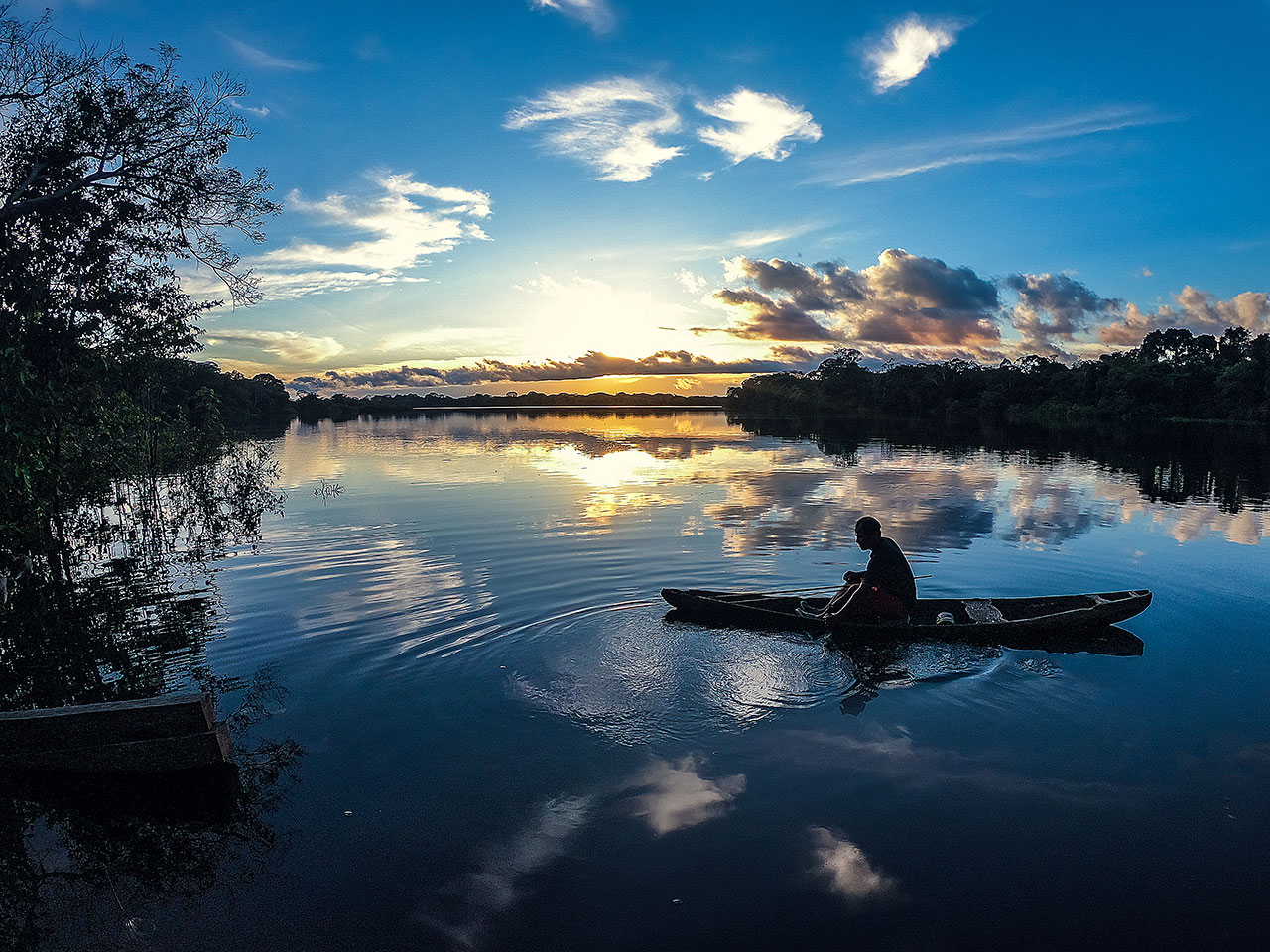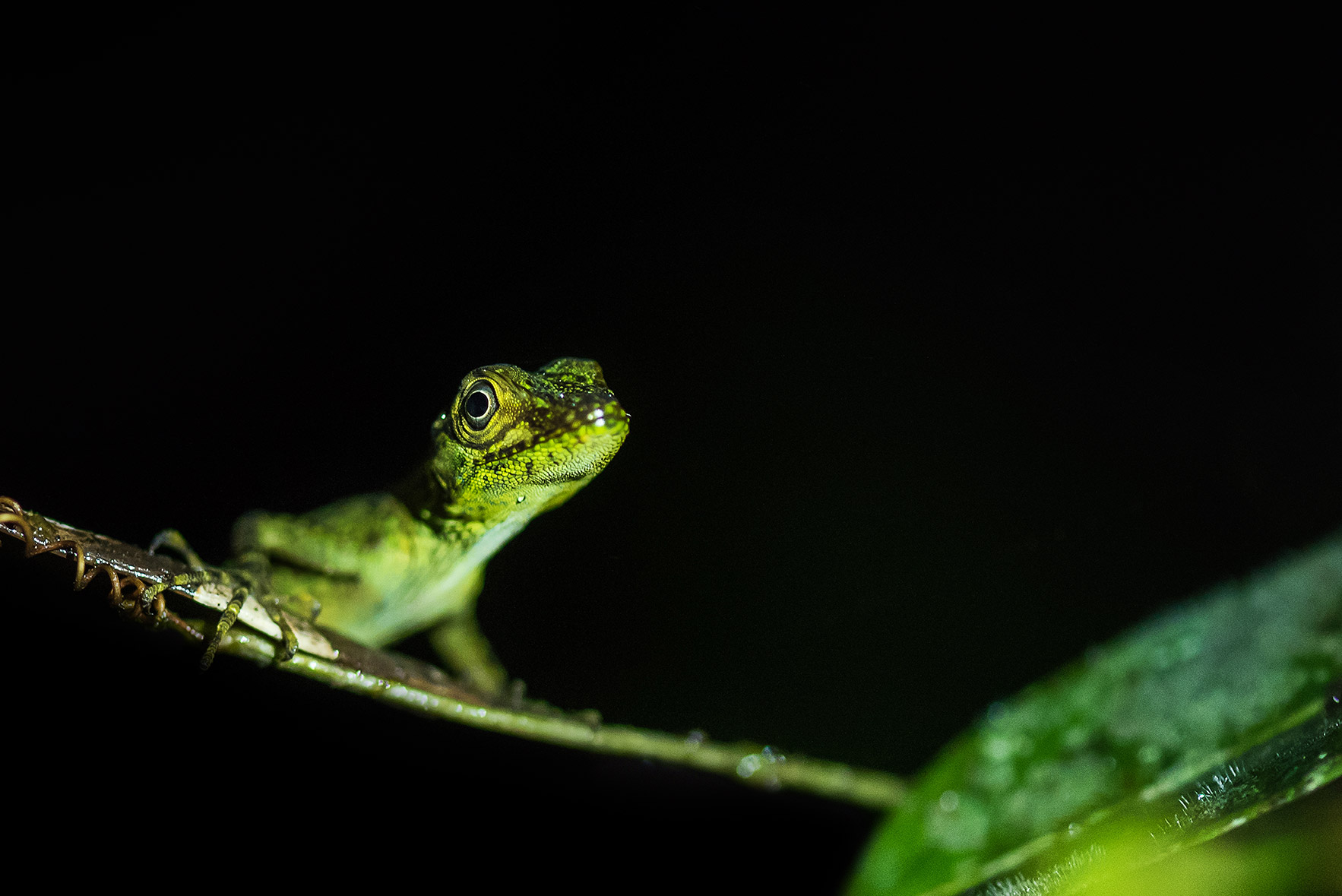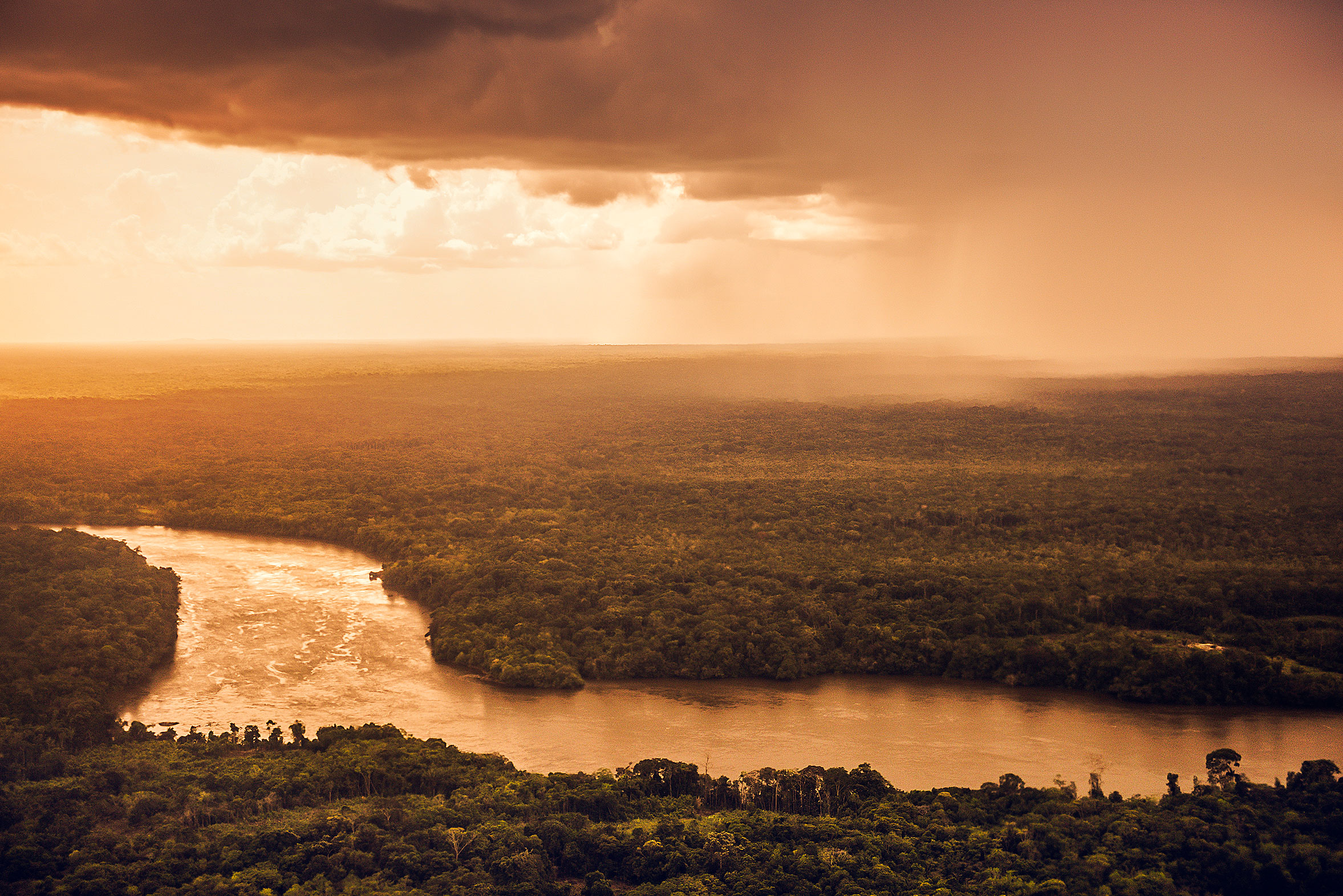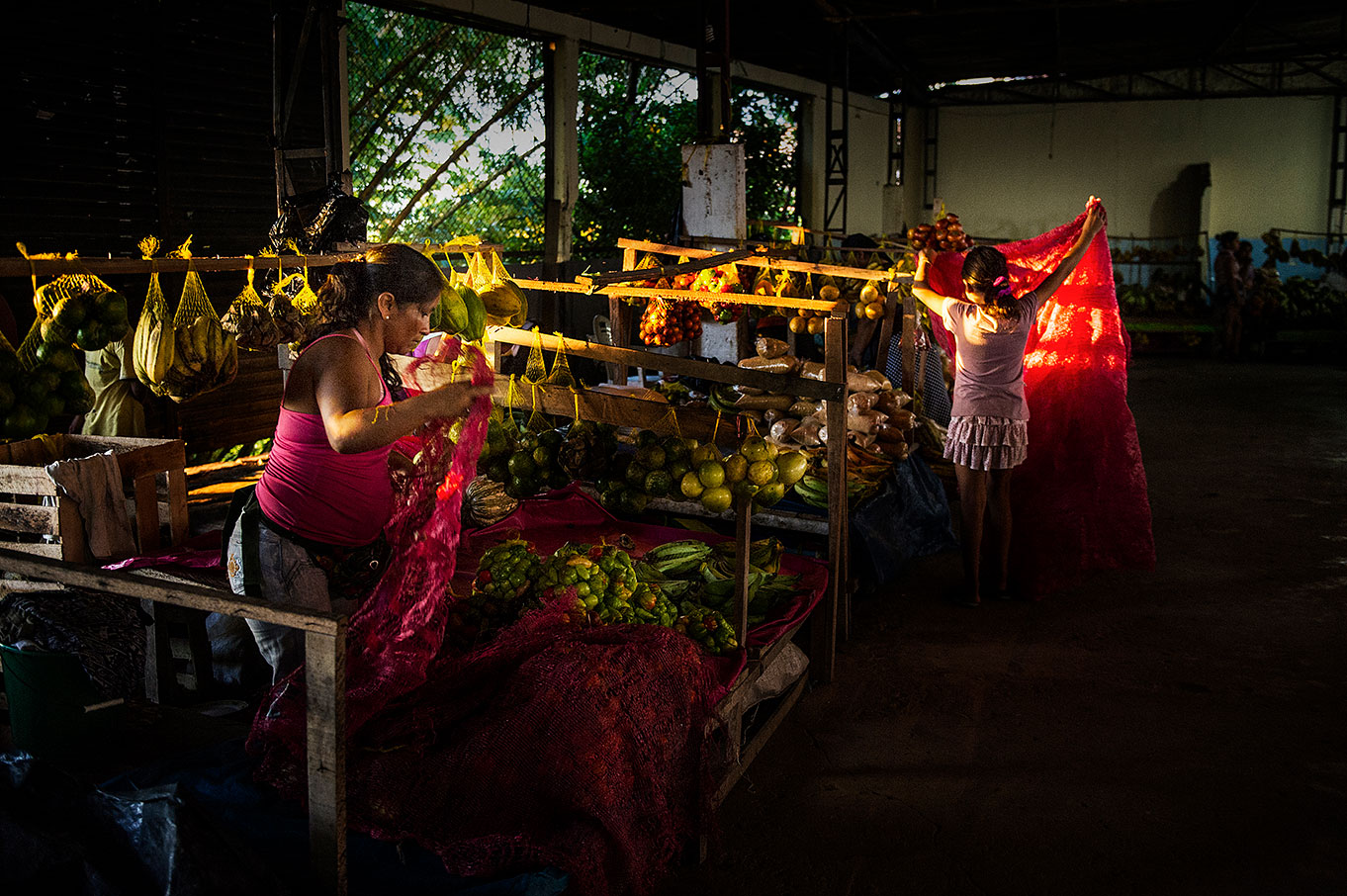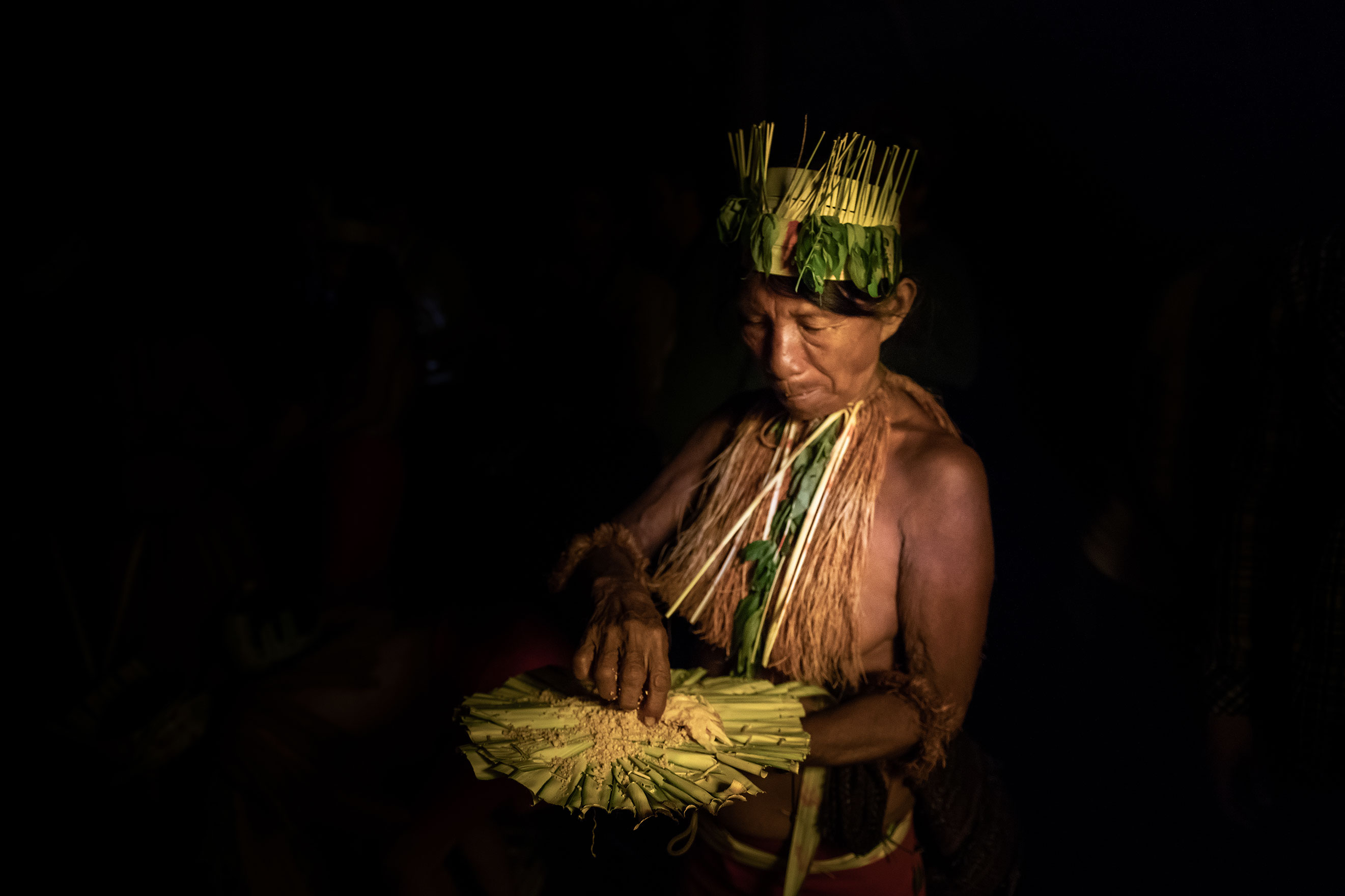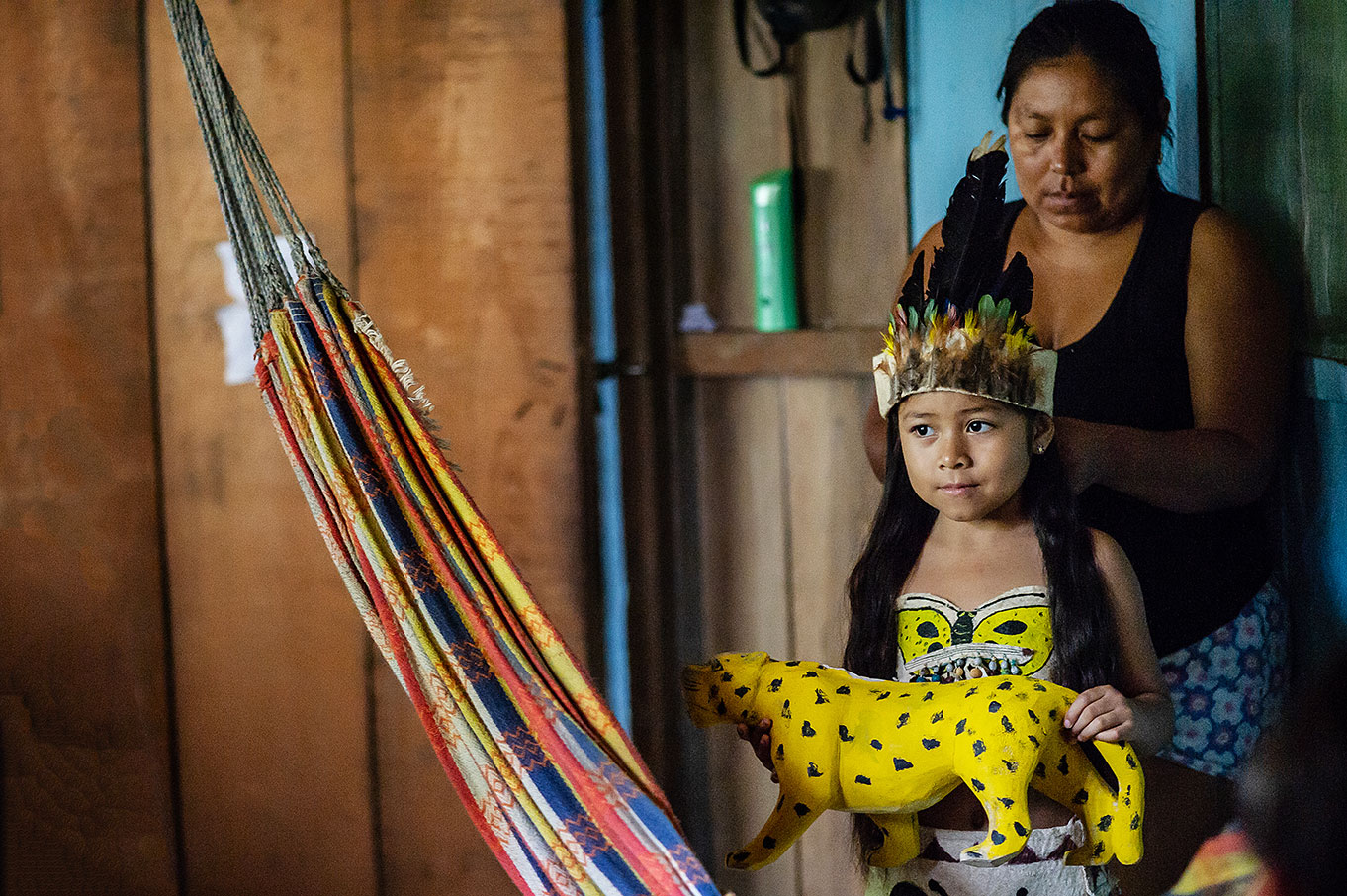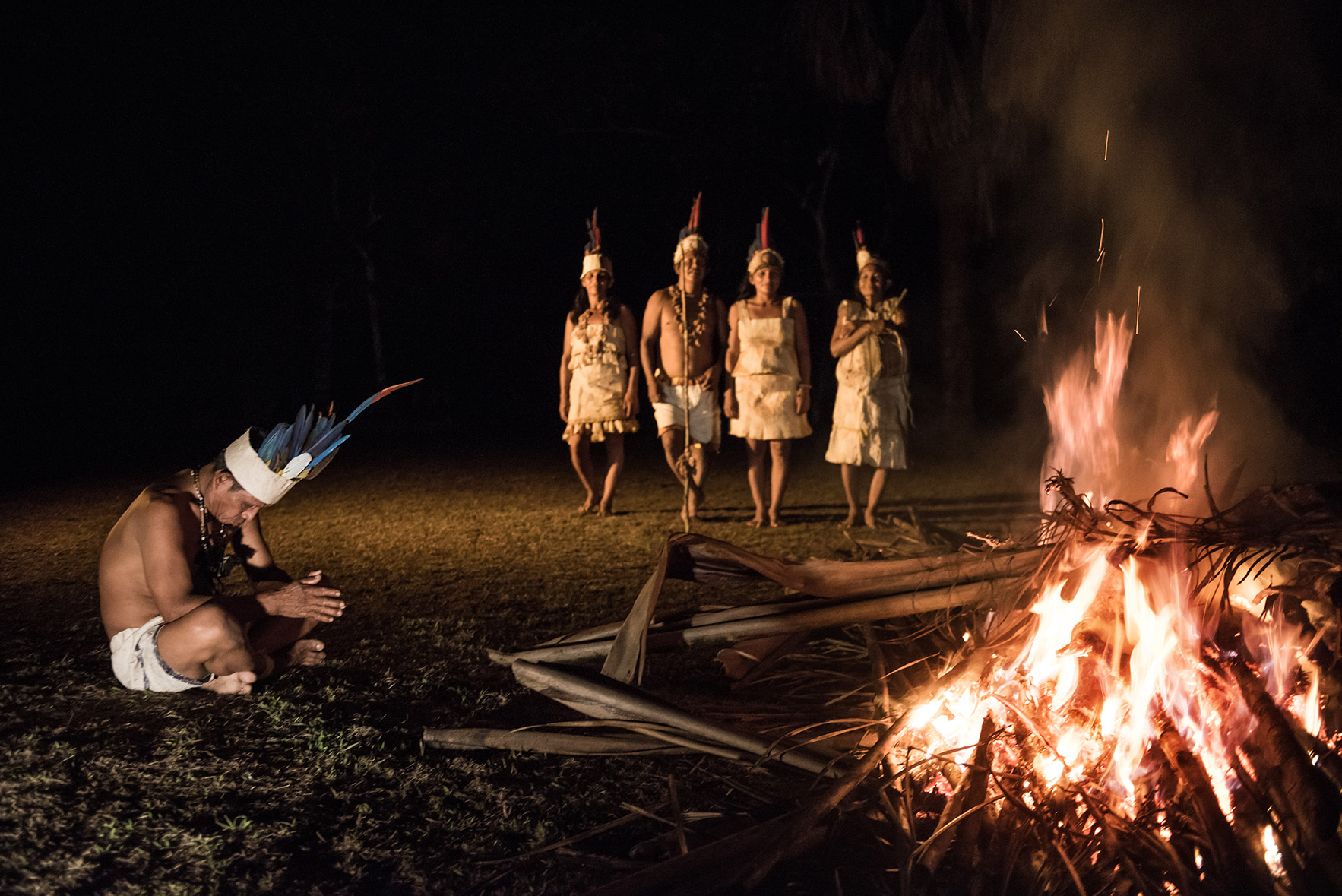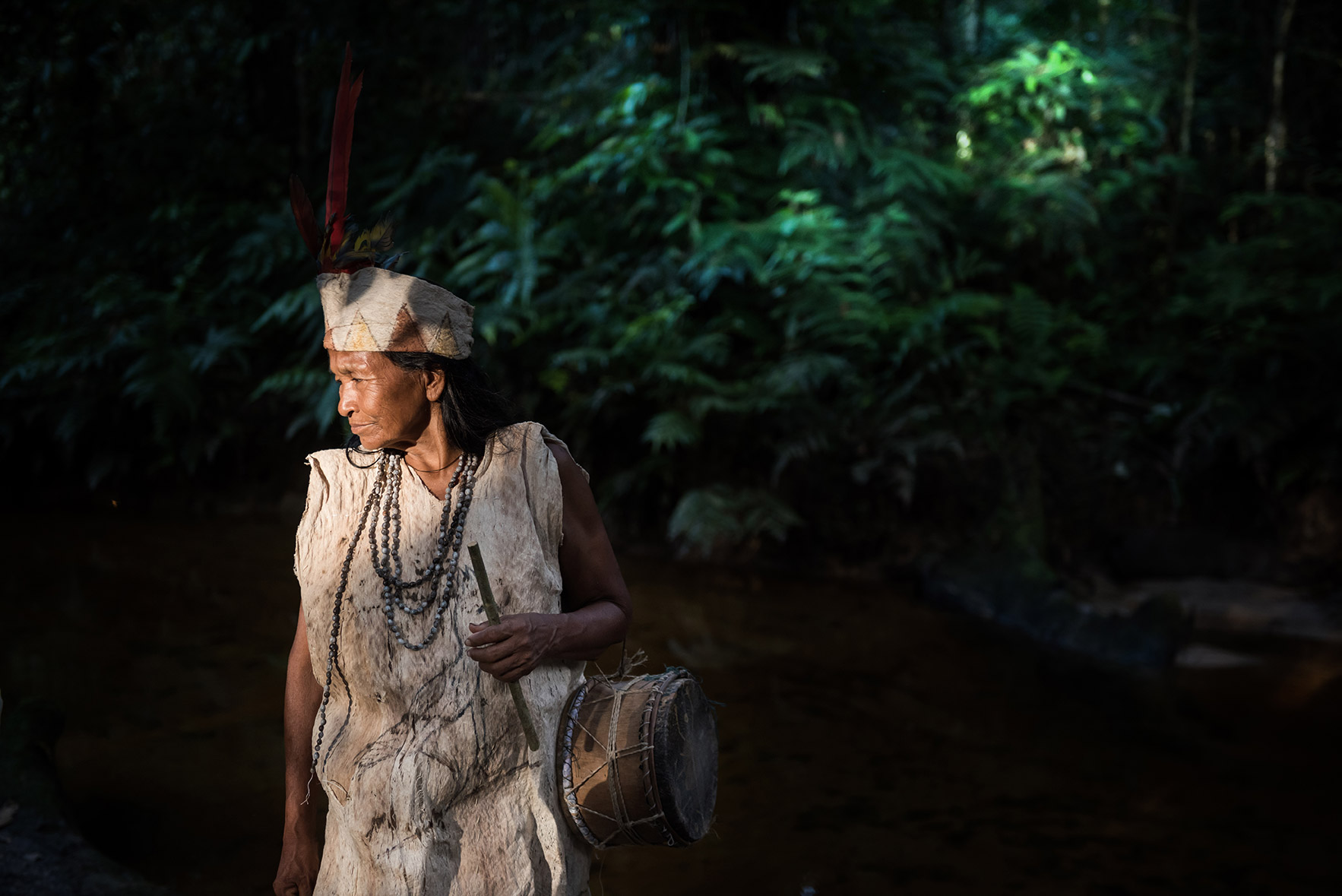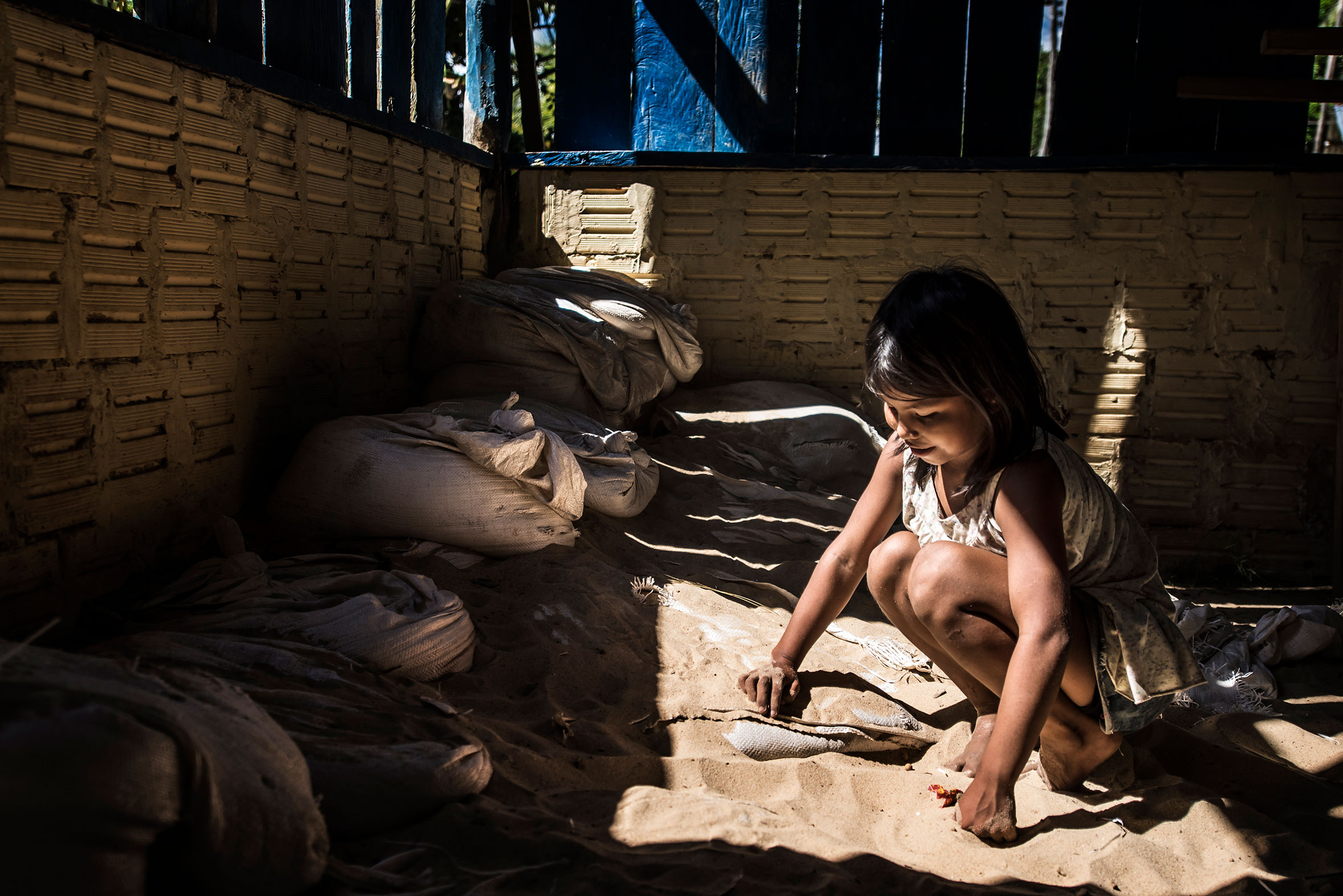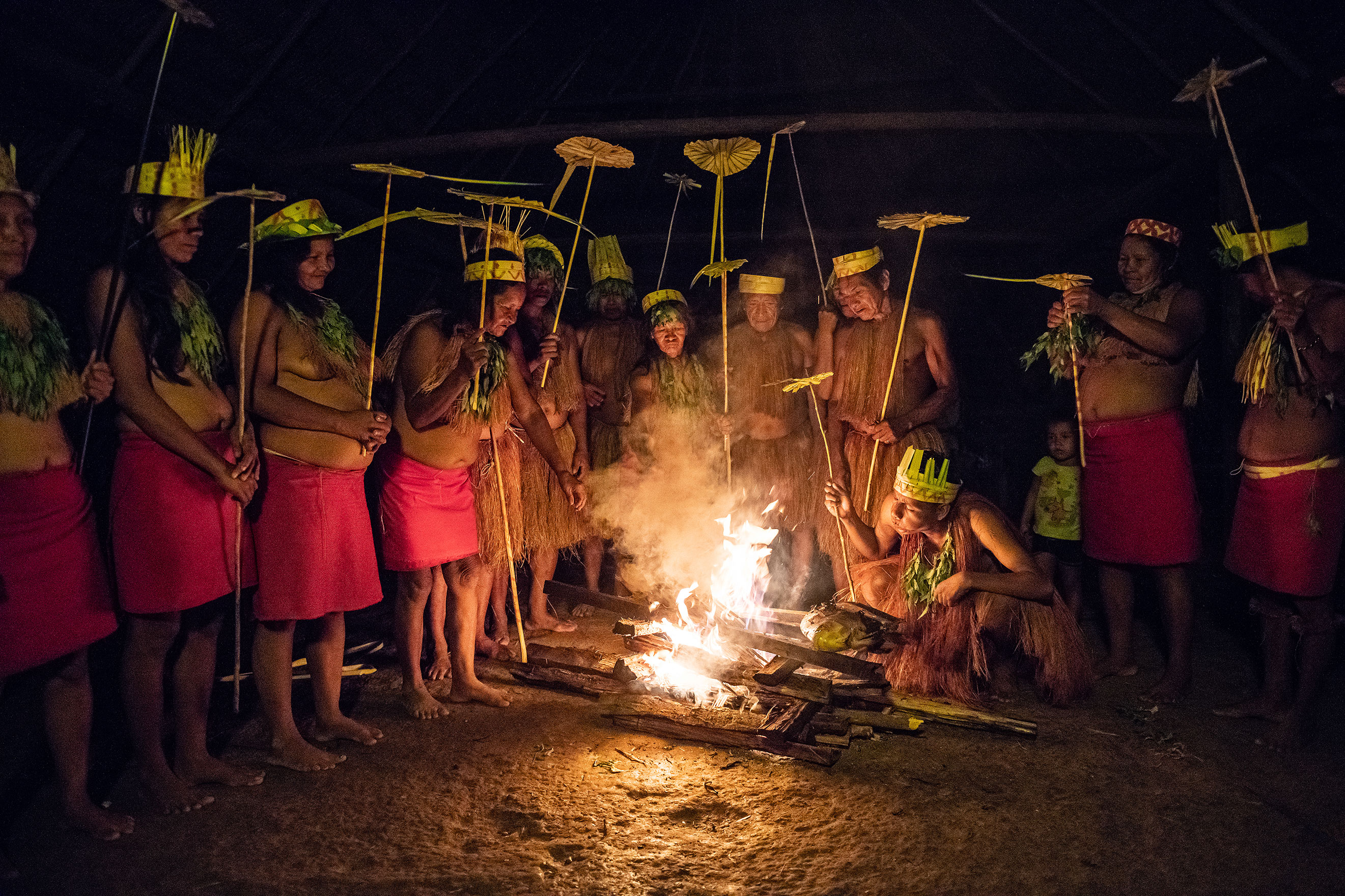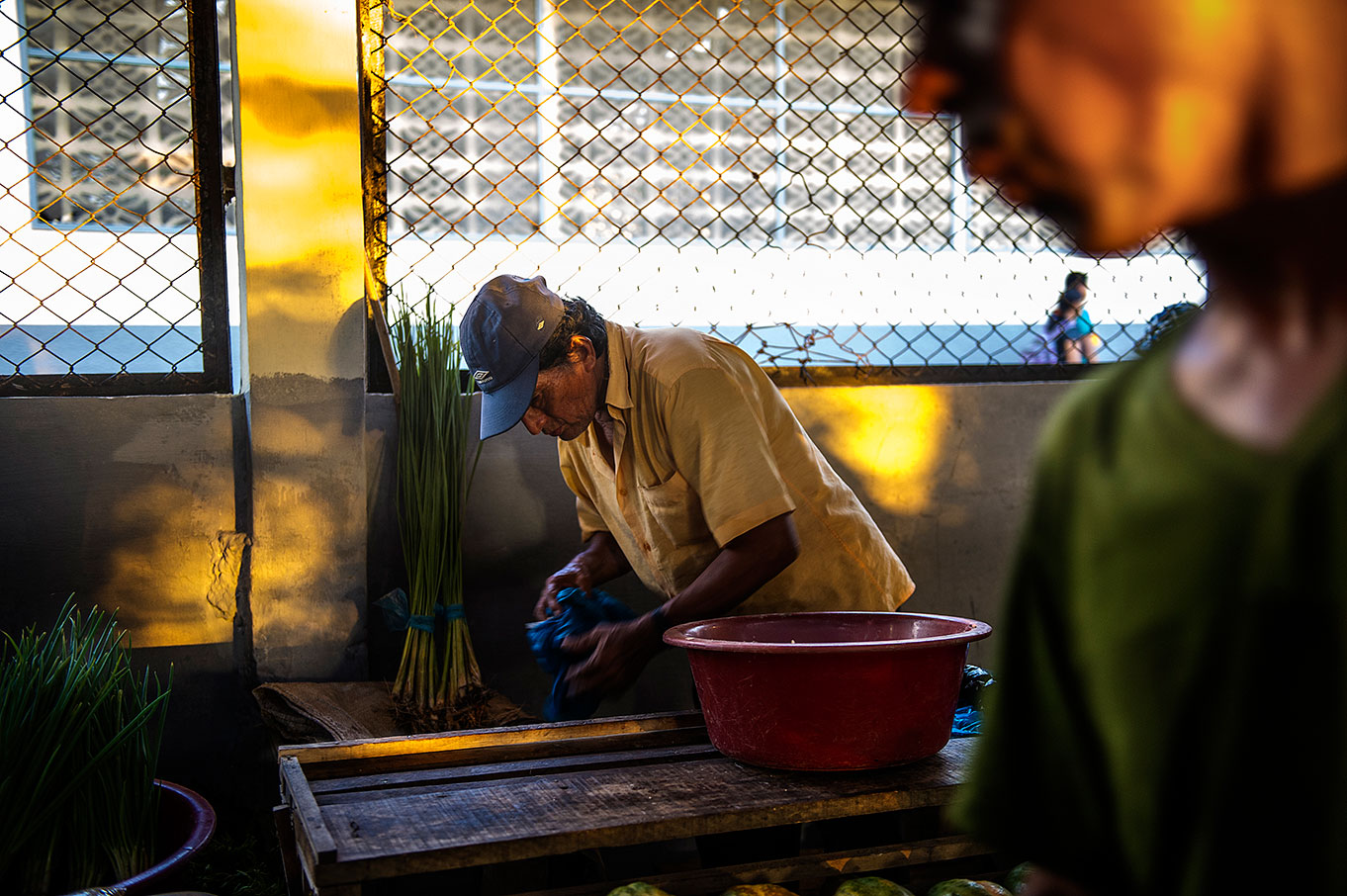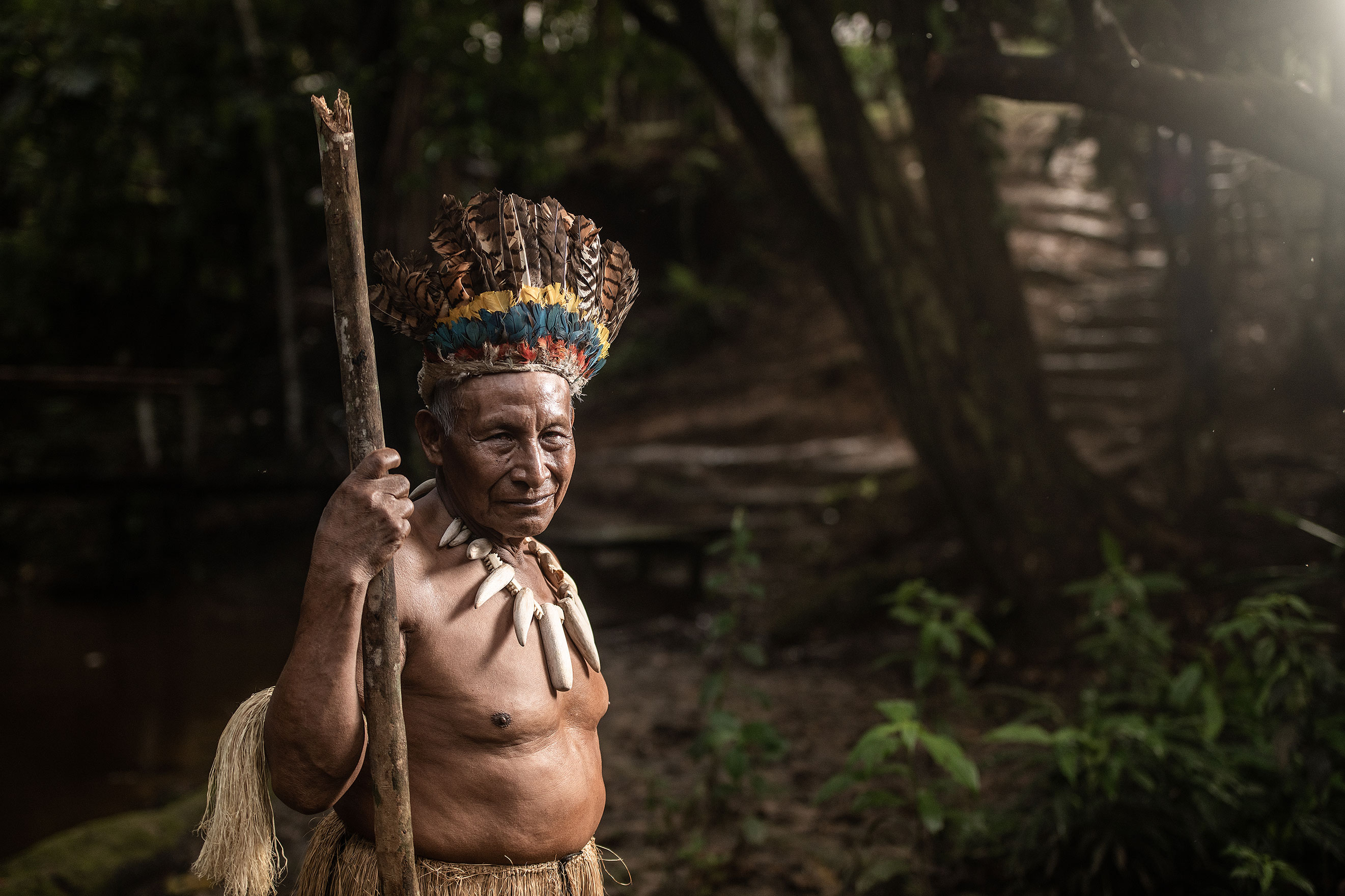 Our Team
John Quintero

Photographer/Leader

Travel and documentary photographer with more than 15 years of experience. Former BBC Picture Editor. Sony WPO, PX3, IPA Awards. Publishes regularly in books, magazines, and newspapers worldwide. Several years of experience leading photographic expeditions in different countries.

Pablo Villota

Logistics Coordinator

Colombian photographer based in Nariño, on the Ecuador-Colombia border. He has travelled extensively across Ecuador and knows the country very well. He has work for the Colombian Home Office, several NGOs and Latin American magazines. His passion for travel photography has taken him to more than 20 countries around the world.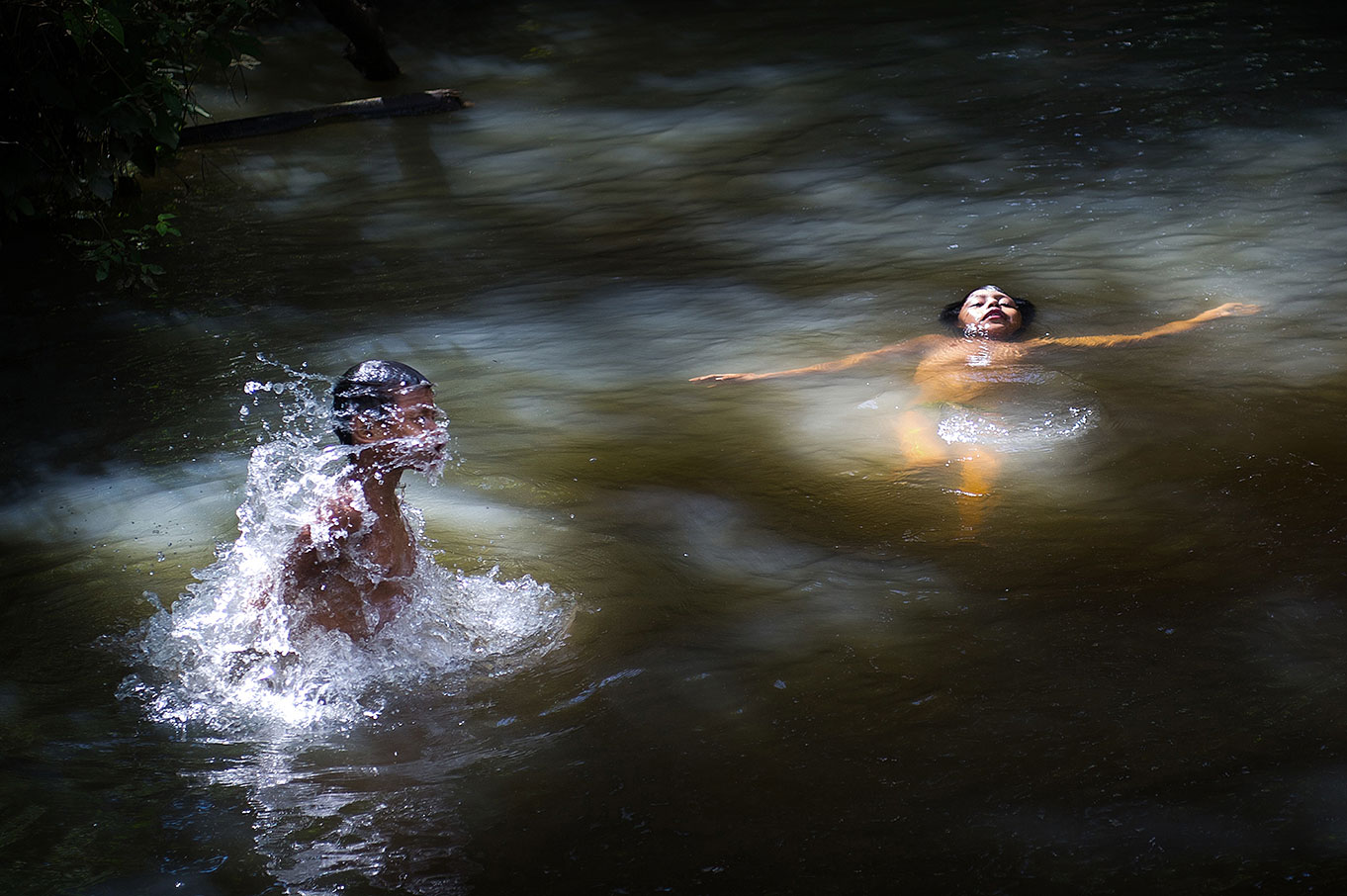 The clearest way into the universe is through a forest wilderness.
-John Muir-