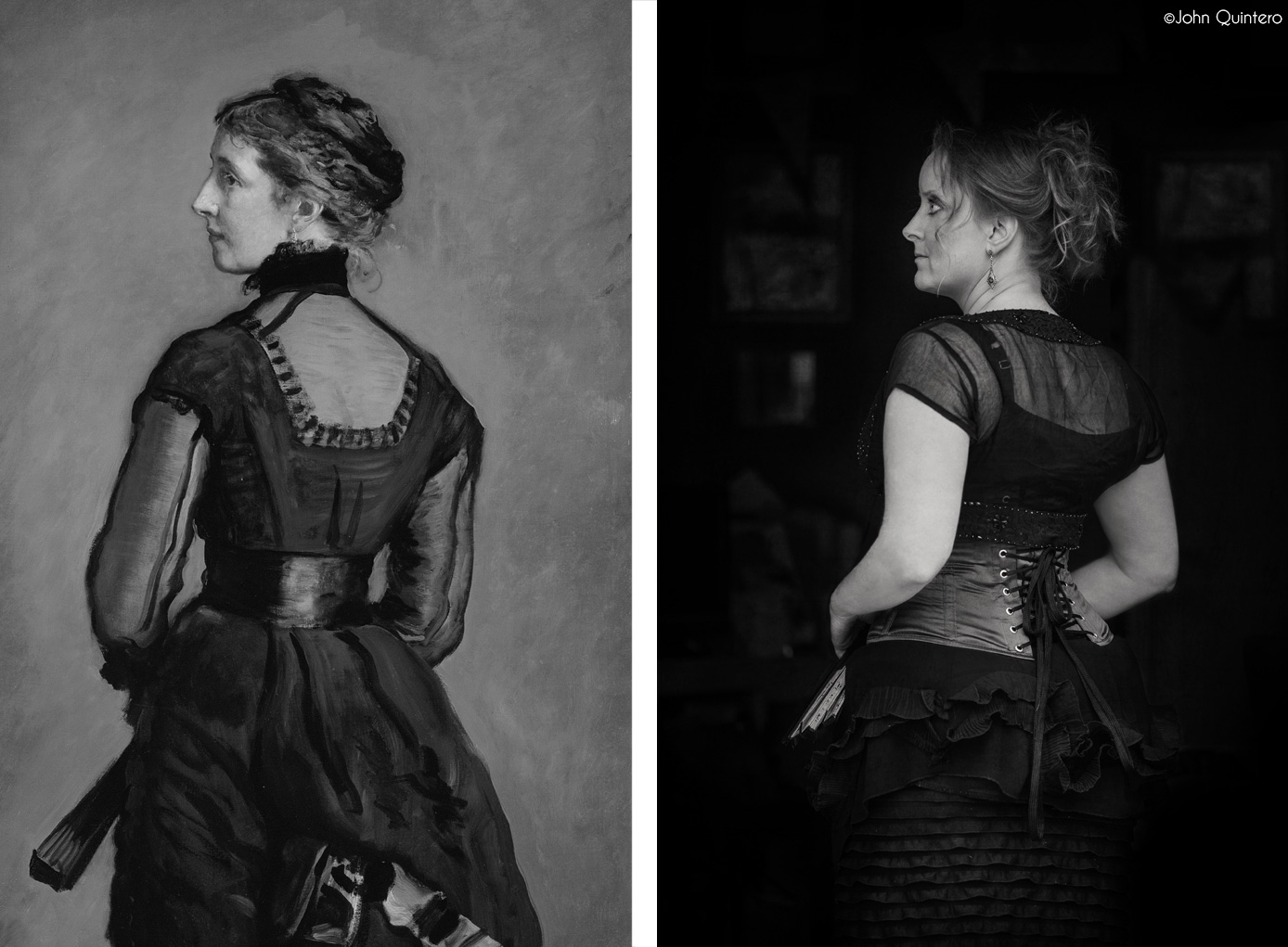 It's always good to see my work published but when it is done by one of the greatest British biographers, the  pleasure is double. Author and biographer Lucinda Hawksley, the great-great-great-granddaughter of  Victorian novelist Charles Dickens has chosen one of my portraits for her latest book Charles Dickens' Favorite Daughter -The Life, Loves, and Art of Katey Dickens Perugini.
The inspiration for the photograph above was John Everett Millais' Portrait of Mrs Perugini (1874-1880), a wedding present painted by the artist for two of his close friends Katey and Carlo Perugini. Katey Perugini (née Dickens) was a portrait painter and is Lucinda's great great great aunt. We decided to recreate the portrait using modern clothing and a 21st-century interpretation.
Even though we only had about 1 hour to create around 4 or 5 photos, the whole session was fun and relaxed. I used natural light and reflectors with my always trusted 105mm  2.8 Nikkor Lens. Working with Lucinda was amazing, she's not only an excellent writer but the sweetest woman on earth.
Lucinda has written or co-written more than 20 books including March, Women, March: Voices of the Women's Movement; What Makes Great Art (co-written with the artist Andy Pankhurst); Essential Pre-Raphaelites; 50 British Artists You Should Know and the biographies Lizzie Siddal, The Tragedy of a Pre-Raphaelite Supermodel; Charles Dickens; and The Mystery of Princess Louise: Queen Victoria's Rebellious Daughter.