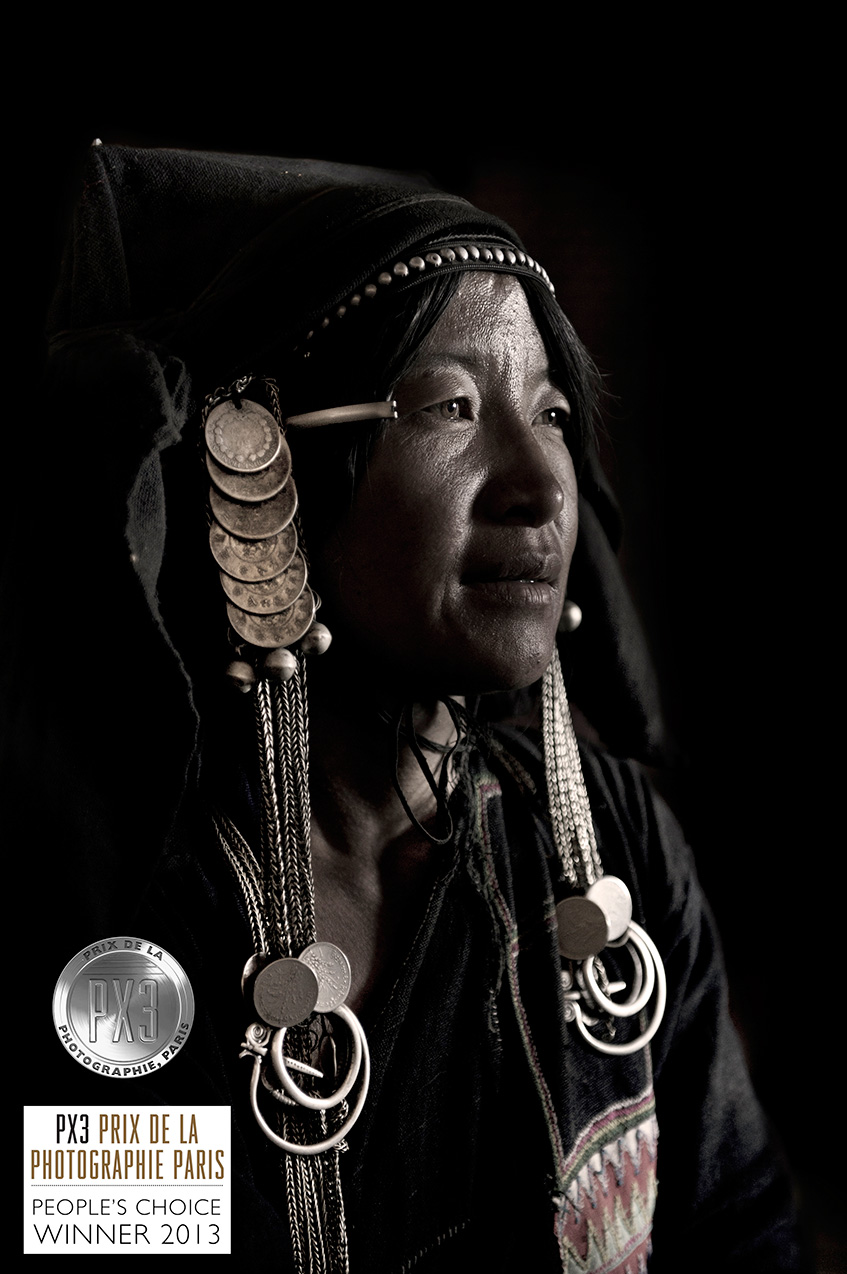 Super stoked  to be a winner AGAIN!
Second year in a row I have been awarded by PX3 Prix de la Photographie de Paris, this time a Silver Medal -People's Choice Awards- in the category of Press Professional  for this portrait of an Akha Woman taken in Laos.
In 2012 I was awarded First Prize and Gold Medal in the category of Press Professional for a portrait of a coal seller taken in Myanmar.
The Prix de la Photographie, Paris Px3 strives to promote the appreciation of photography, to discover emerging talent, and to introduce photographers from around the world to the artistic community of Paris.
Congrats to all the winners and thank you to those who voted this year for my photo.