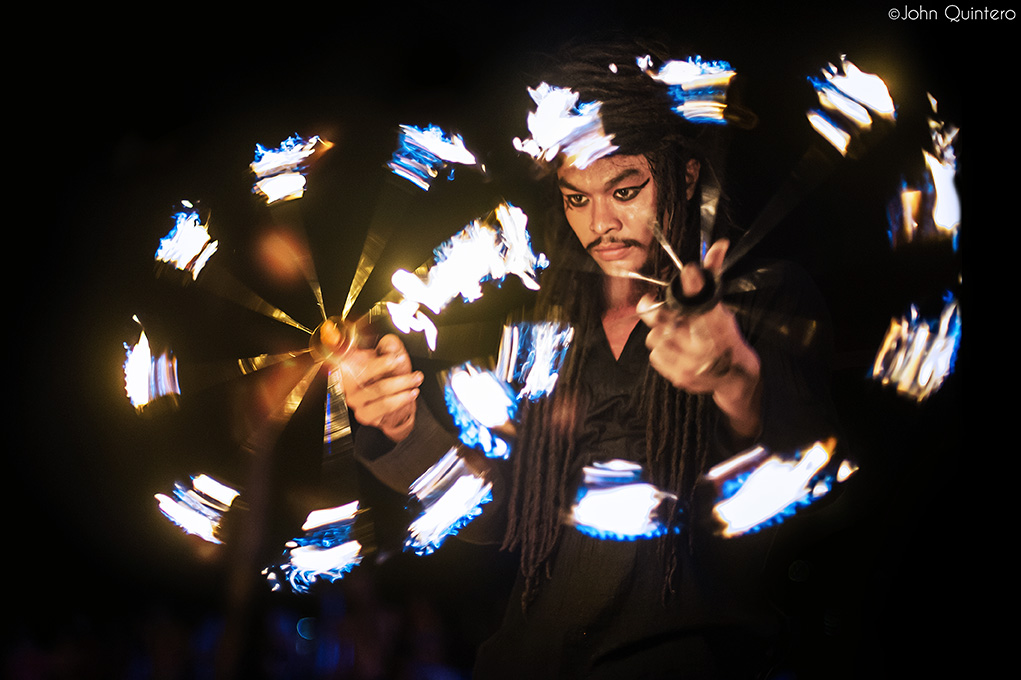 So what do you do when the extremely loud music from the beach bars don't let you sleep? Go out and join the party! That is exactly what I did at Koh Phi Phi Island in Thailand for Halloween 2011.
I spent the day first on a boat around the island in the morning and then snorkeling and swimming. Phi Phi is beautiful but apart from the long tail boats, the island doesn't offer much for photography in my opinion so I put the camera down and enjoyed the sunny day. By the time I arrived at my bungalow I was knackered and really wanting to sleep but the noise from the bars at the beach competing for which one has the best sound system is incredible!
I decided to go out and see if I could get some photos of the Halloween party but I didn't want to carry my heavy bag so I took just my camera and my 50mm 1.4mm lens with me, no flash, no extra lenses.
Backpackers and locals were drinking on the street and everybody were happy to pose for me. The closer I got to the beach, the better the atmosphere, the whole island was like a big party!.  Jugglers, acrobats and dancers encouraged the passersby to join the party.
Most of the photos were taken at ISO 1250