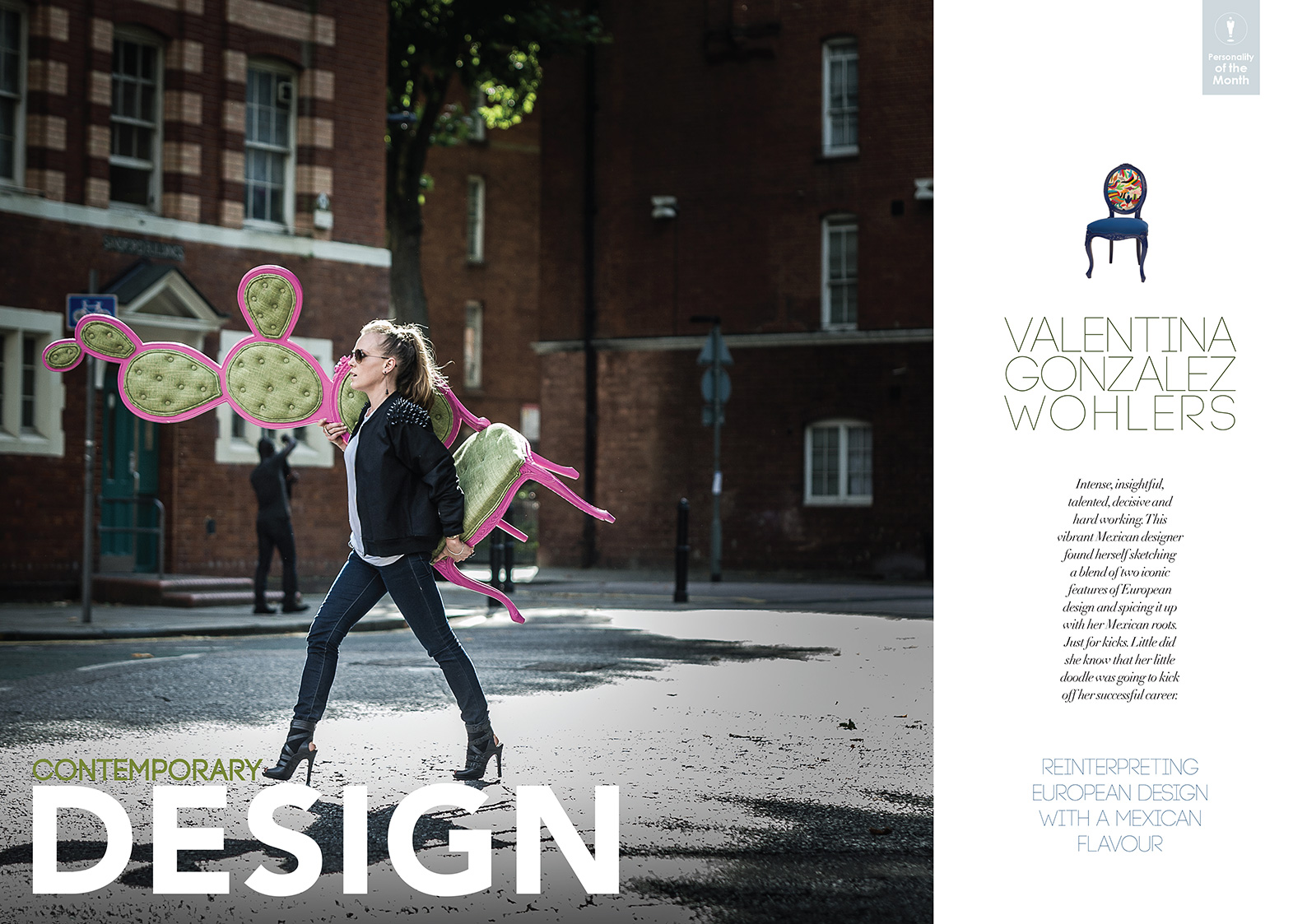 Last month I got the opportunity to shoot the cover of the September issue of Plan Latino UK Magazine to coincide with the London Design Festival.
The concept was simple: make a striking image showing the designer Valentina sitting on one of her most iconic creations, the Green Prickly Chair, but not in a studio. For the main article the magazine wanted at least 3 images both at home and on location.
We started the session at 10am shooting at her beautiful apartment in East London. By 4pm we had the indoor photos and it was time to go outside, as I wanted to use the stunning late afternoon light mixed with flashes. My idea from when we scouted for locations around the area was to shoot on a street behind her home. I used a single light with a softbox and a reflector for the cover image and natural light and a reflector for the photo where she's crossing the street carrying the chair. We were fortunate to have a wonderful sunny afternoon, I thoroughly enjoyed the session, Valentina and the rest of the team were amazing! Please see the published images below.
Stylist: Gabriela Gower
Makeup and hair: Julio Manosalva
Production assistant: Wendy Garces
Art Director: Jhonny Rodríguez