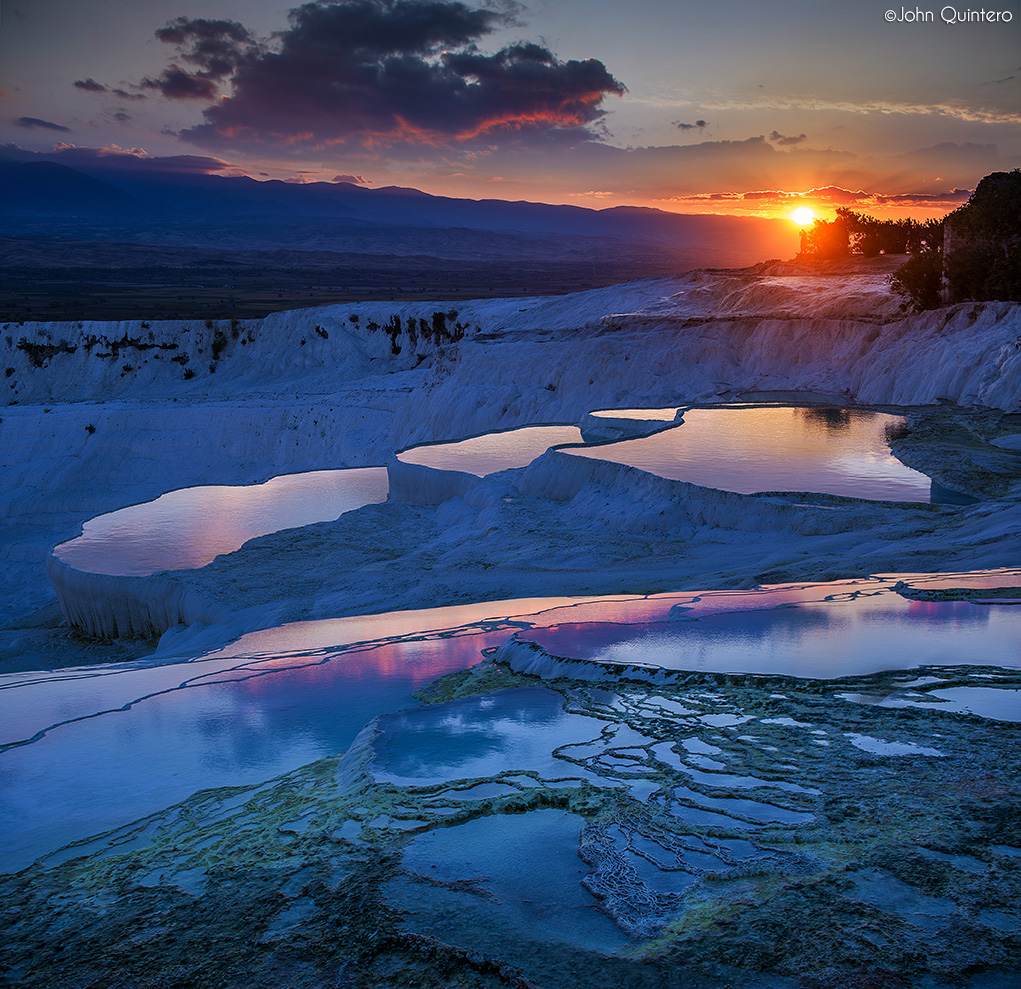 For 2000 years, the inhabitants of this region have been indulging in the warm waters of these glistening white travertines. I haven't seen anything like this before and since I saw some photos of those saucer-shaped white terraces, I knew I wanted to go there.
Pamukkale literally means 'Cotton Castle' in Turkish.  From the distance, the mountain  looks like a project from the artists Christo and Jeanee-Claude, famous for wrapping massive buildings and even an island with fabric. Their Wrapped Coast project comes to my mind.
This impressive natural site in Denizli Province in southwestern Turkey can be easily reach by car or plane. The nearest airport is in Denizli and there are 2 regular daily flights with Turkish Airlines from Istanbul. The flight takes forty minutes or approximately 8 hours by car.
There is not much to do in the village at the bottom of the mountain but still   its relaxing, quiet and offers some decent small hotels and guesthouses.
Apart from the travertine pools, the ancient city of Hierapolis is located atop of the mountain, adjacent to the hot springs. I recommend hiring a guide for the day and walking through the ancient city until you reach the top of the Cotton Castle.
I was there with Ali Karci, a local guide from Denizli. His experience and knowledge of the area was spot on. Even better, he was very patient while I was taking photos, can't think of a better choice. He can be contacted by email at alikarci20@gmail.com or by phone +905068702962. And no, I'm not getting a commission, I just believe its fair to help people who honestly go the extra mile when doing their job.